From our CCS family to yours, may your Christmas be bright and merry.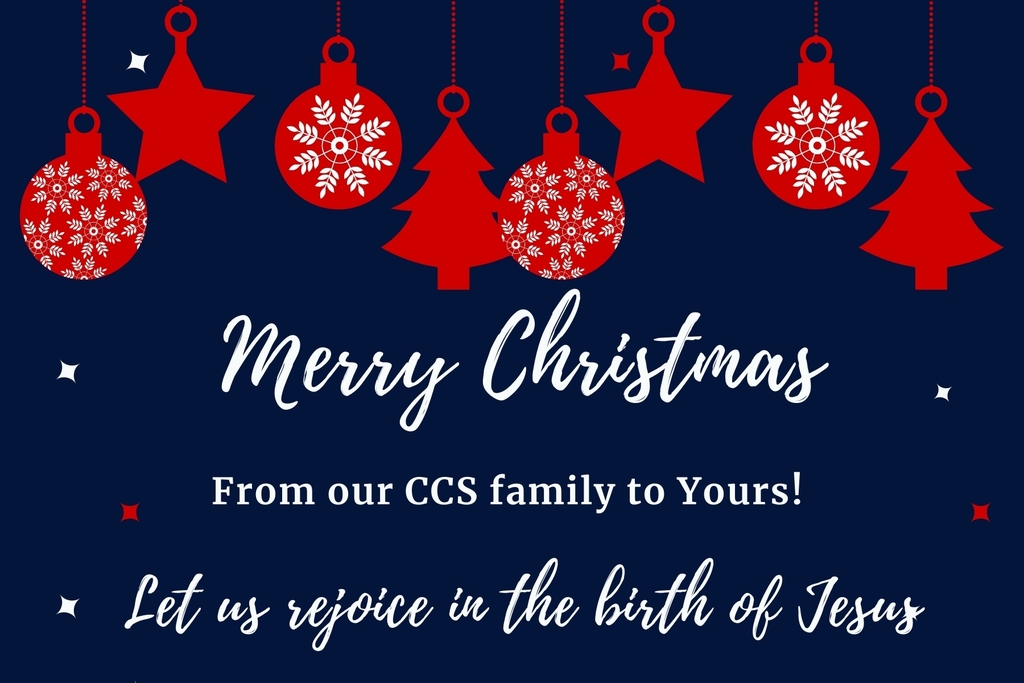 Congratulations to our Cast & Crew for our Drama Club's upcoming Spring play of The Lion King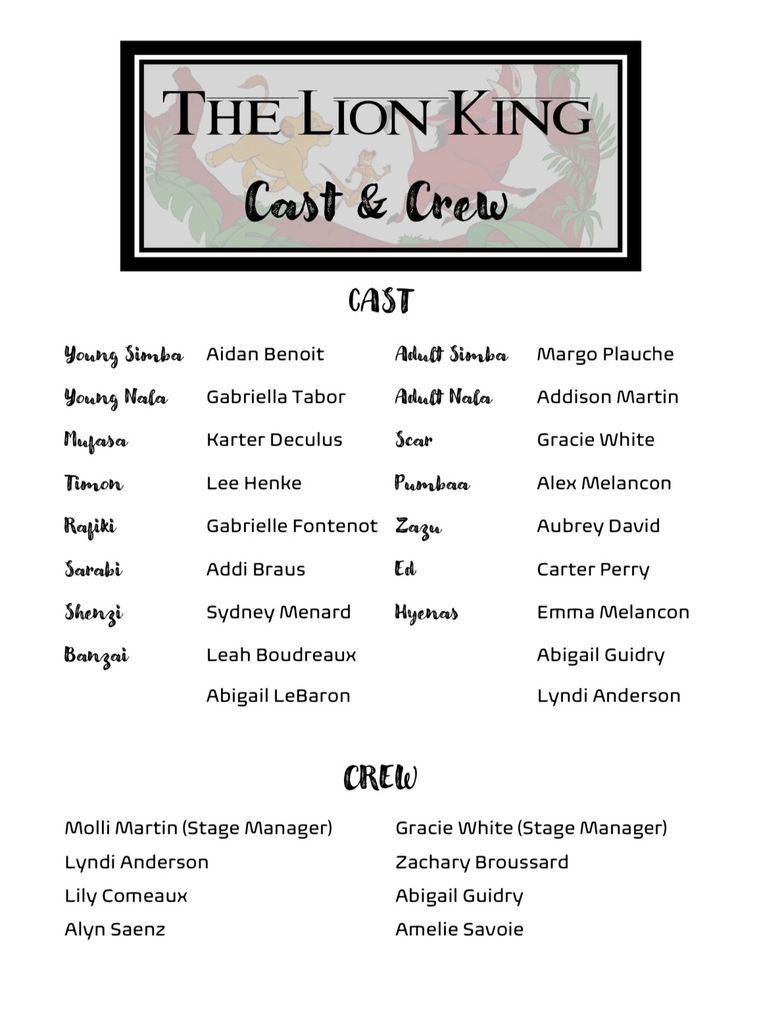 Mrs. Leah's Sweet Shop -- Candy Cane edition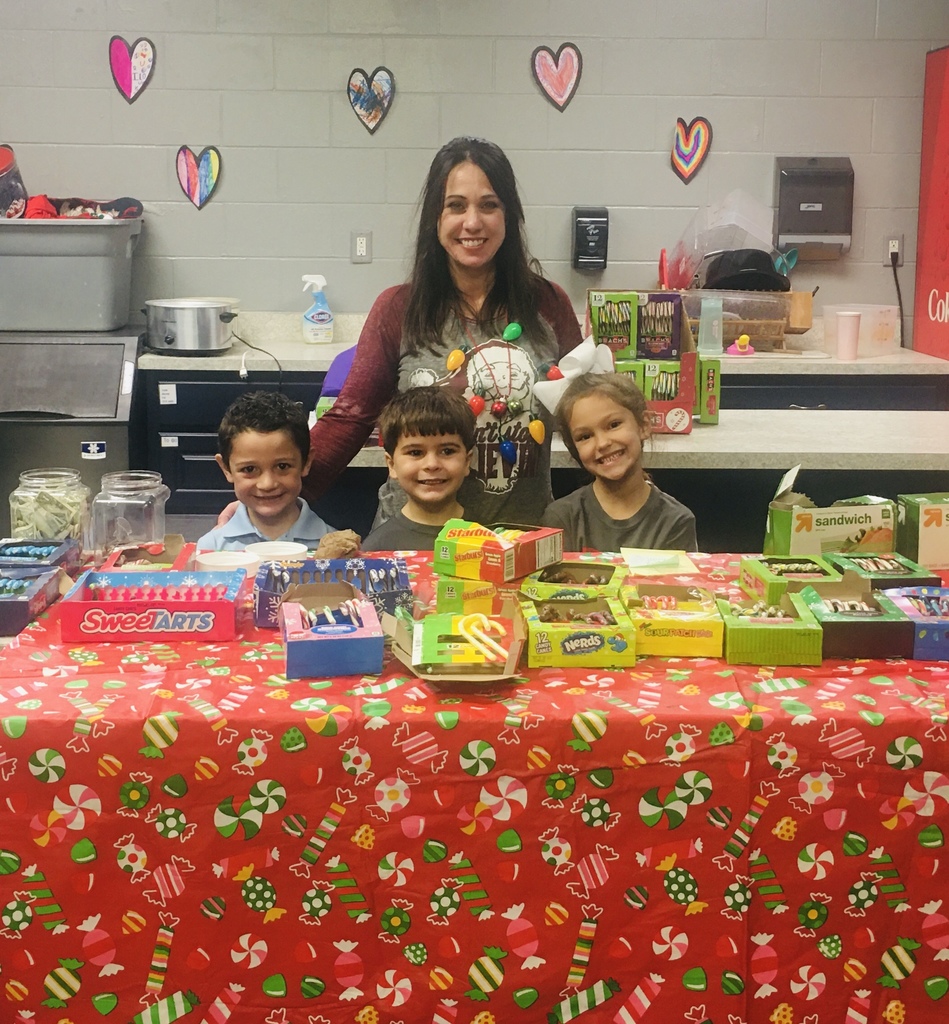 We are just 1.5 days away from Christmas Break. Don't forget to wear your Christmas Pajamas tomorrow!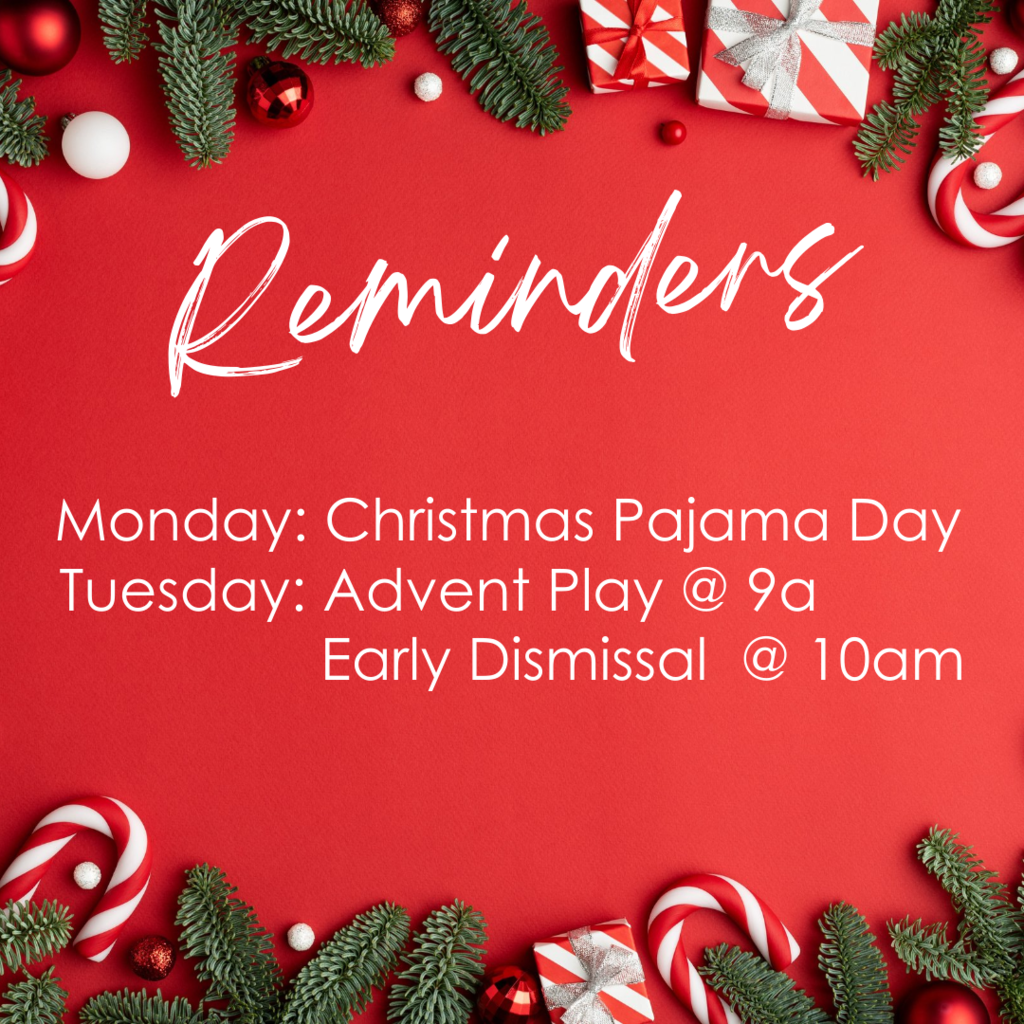 Auditions for the CCS spring play -- The Lion King -- is tomorrow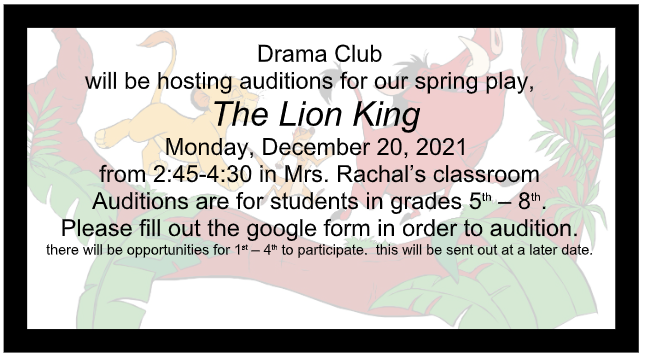 Friday is Sweet Shop. Mrs. Leah will have Candy Canes for sale -- 2 for $1.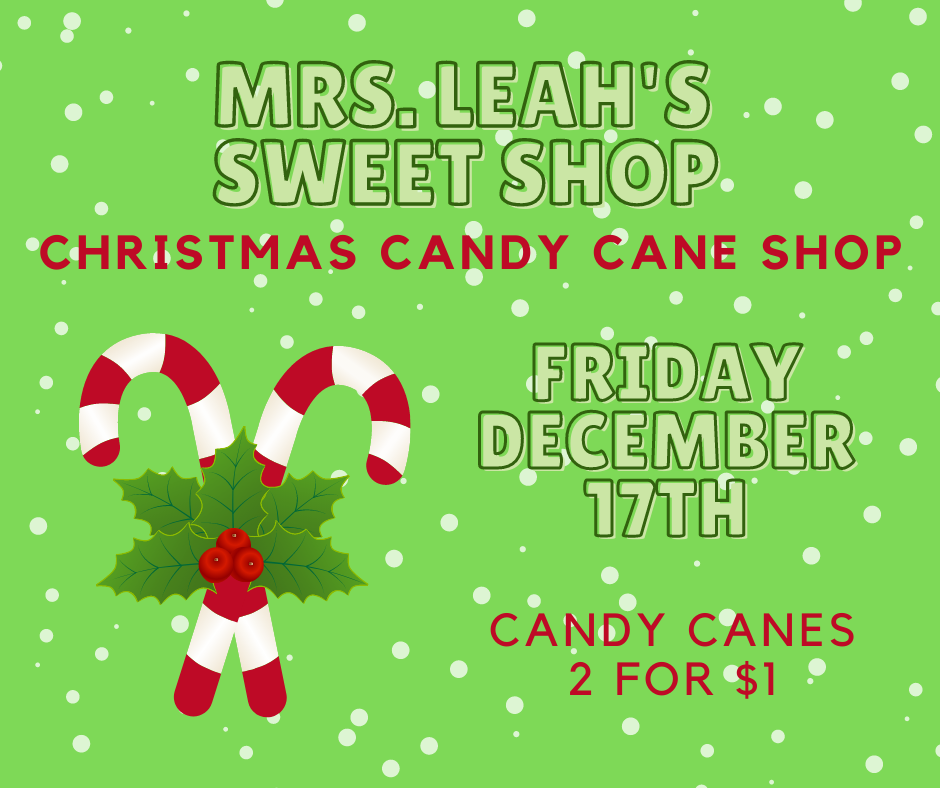 Mrs. Leah teaches the "Smartest Cookies!" Kindergarten enjoying their themed lesson on the Gingerbread Man!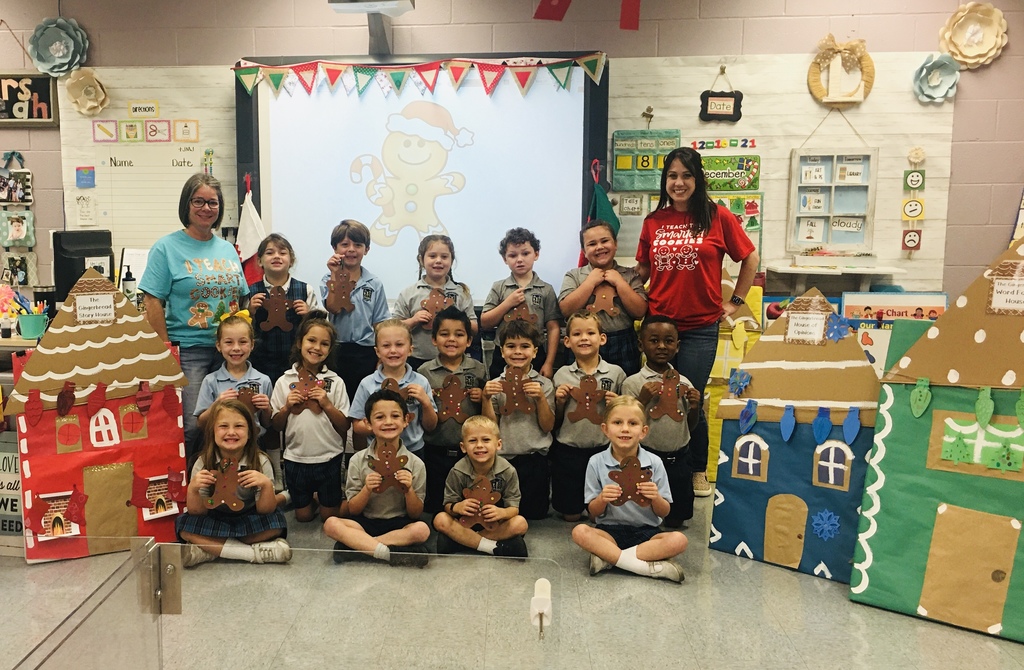 CCS Beta Club sponsored a Toys for Tots collection! Thanks to all families who were so generous with their donations.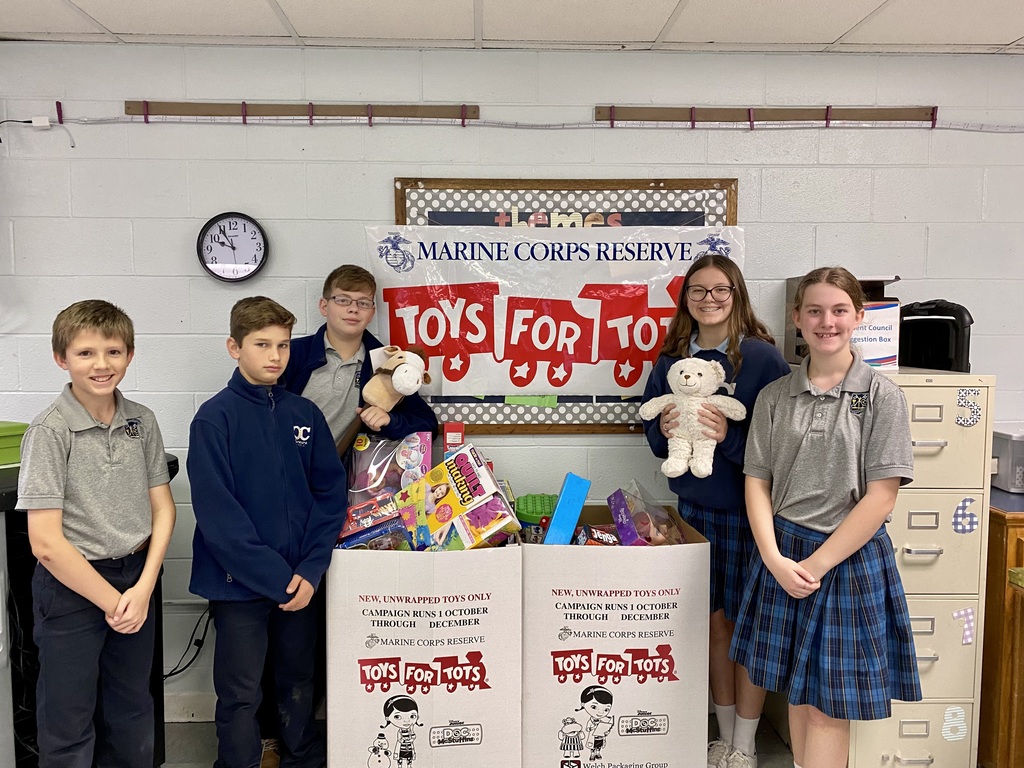 CCS 8th Graders are applying and testing their knowledge of balancing chemical equations. This culminating activity will end their Chemistry studies. Physics in next on the list of learning material! Getting prepared for high-school is the ultimate goal!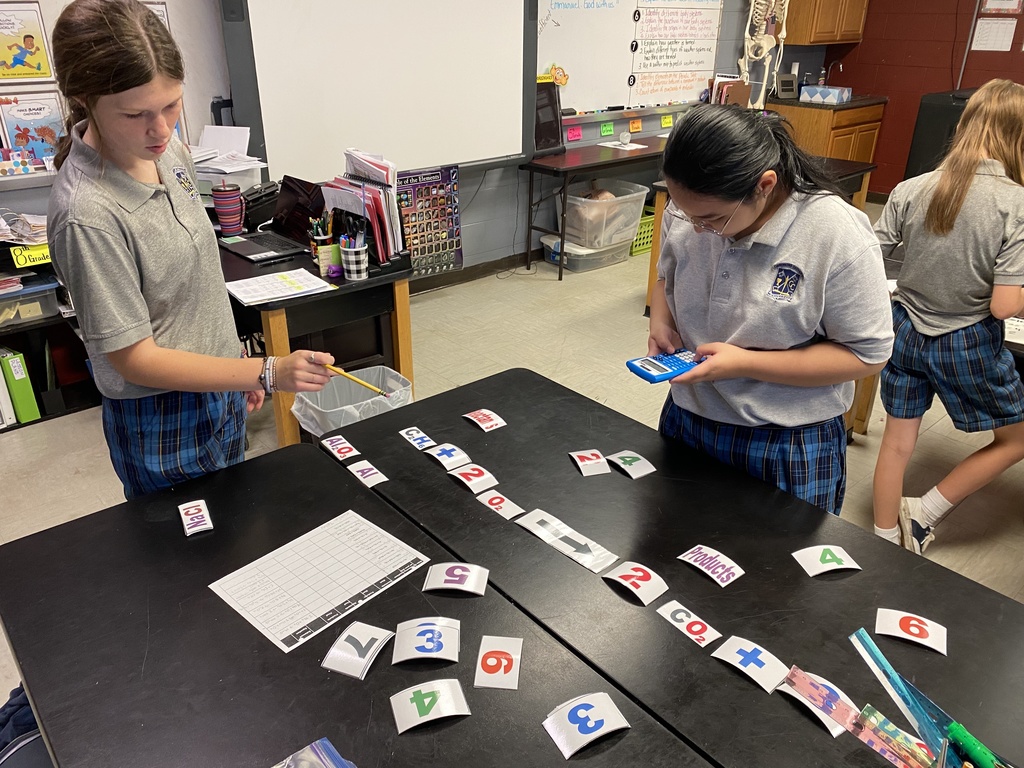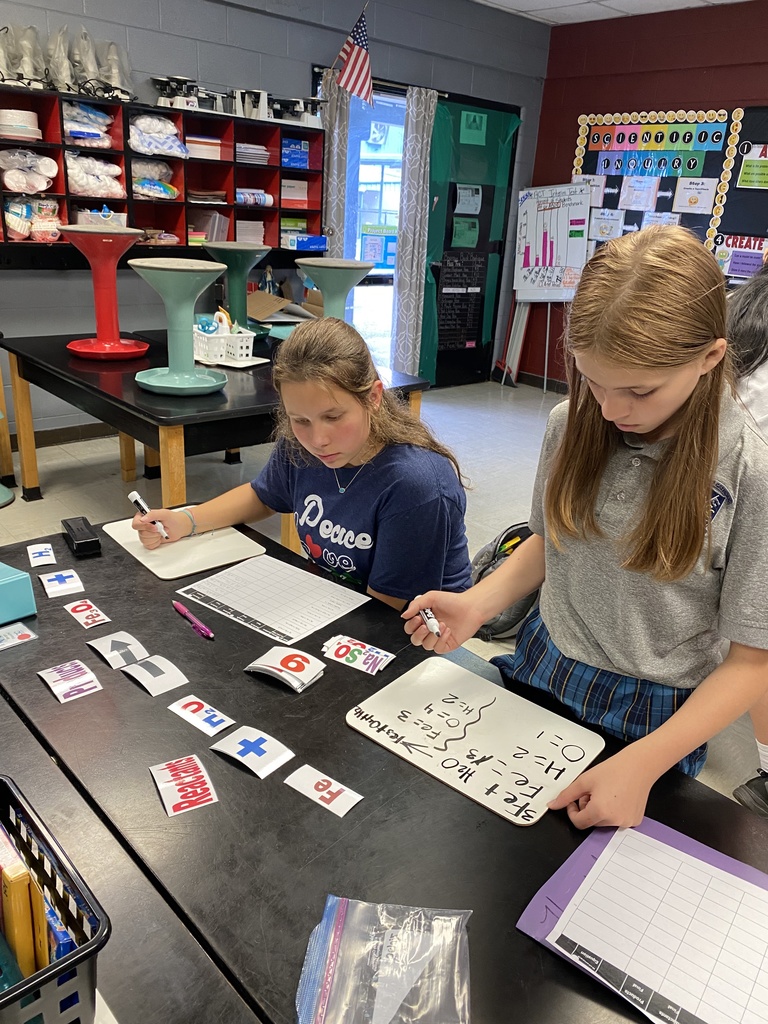 Mrs. Rita Thibodeaux is retiring after 42 years of dedicated & compassionate service to CCS. We will truly miss Mrs. Rita and her Cajun cooking!!!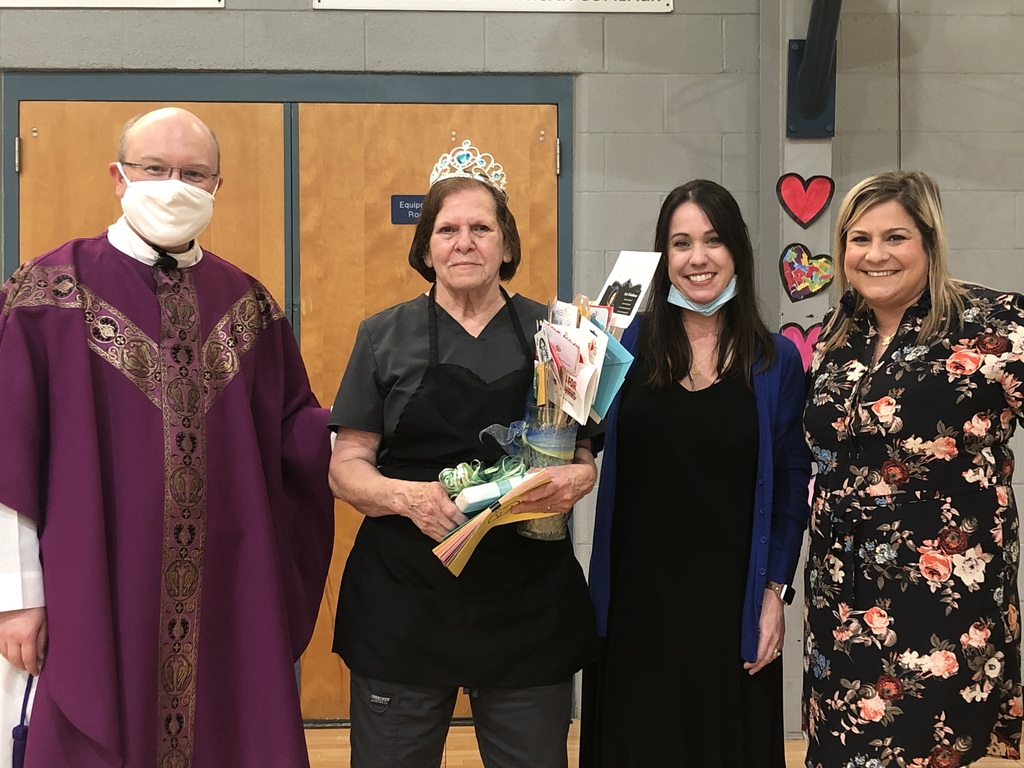 See you tonight for Family Night at Pizzaville USA!

Get your orders in TODAY for lunch!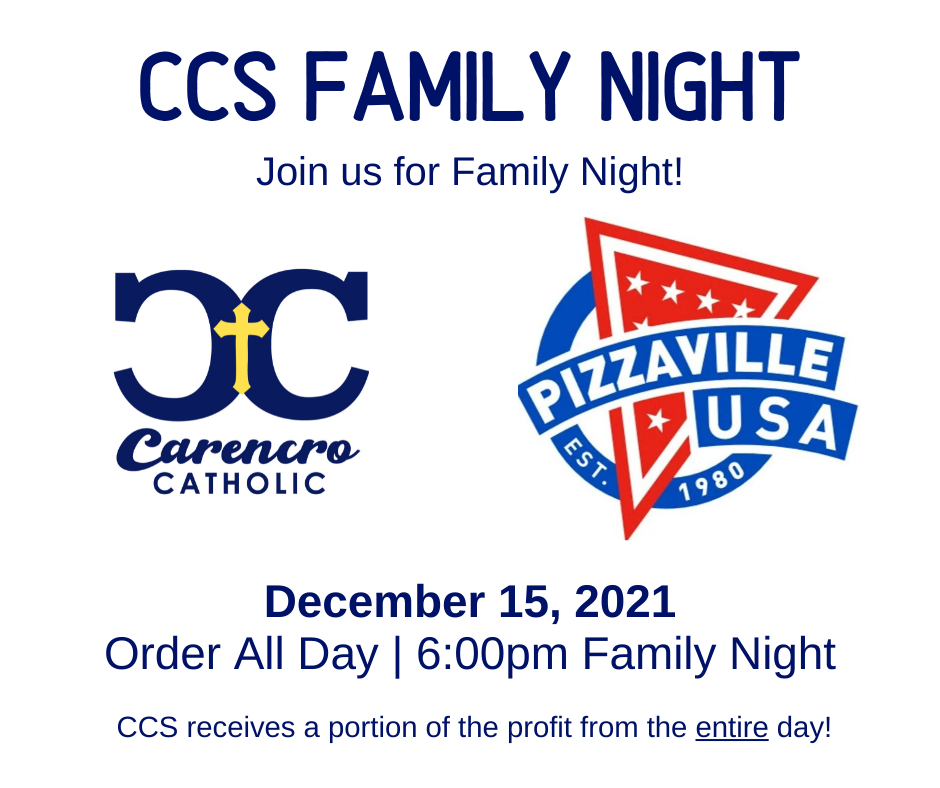 Our last school Mass of 2021 will be tomorrow in the gym. This is also our Crusader of the Month for December. Students must wear their Mass uniforms.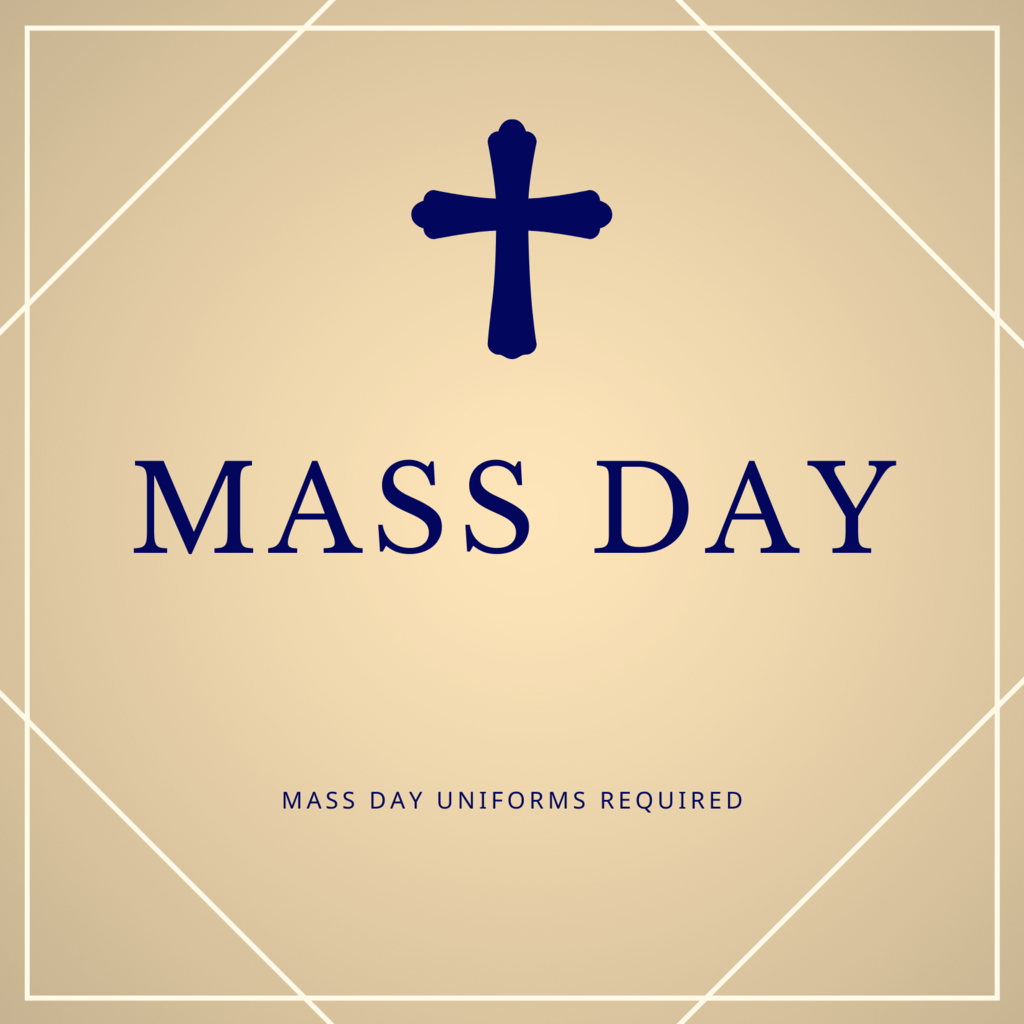 Make your plans to order Pizzaville USA tomorrow! Enjoy their delicious pizzas for lunch or supper and give back to CCS.

During yesterday's 4-H Meeting, 4-H Agent Nicole Gerard demonstrated the biochemical reaction known as 'enzymatic browning' with apple slices! Thank you for sharing your knowledge with our CCS 4-H members. #PeaceLove&4H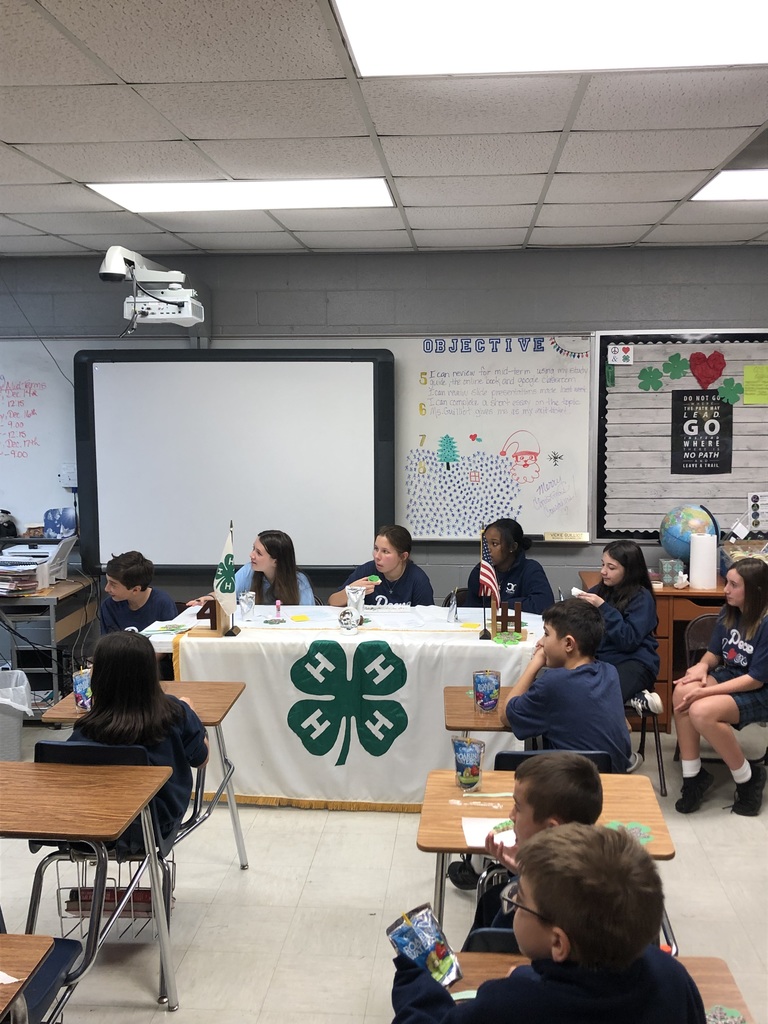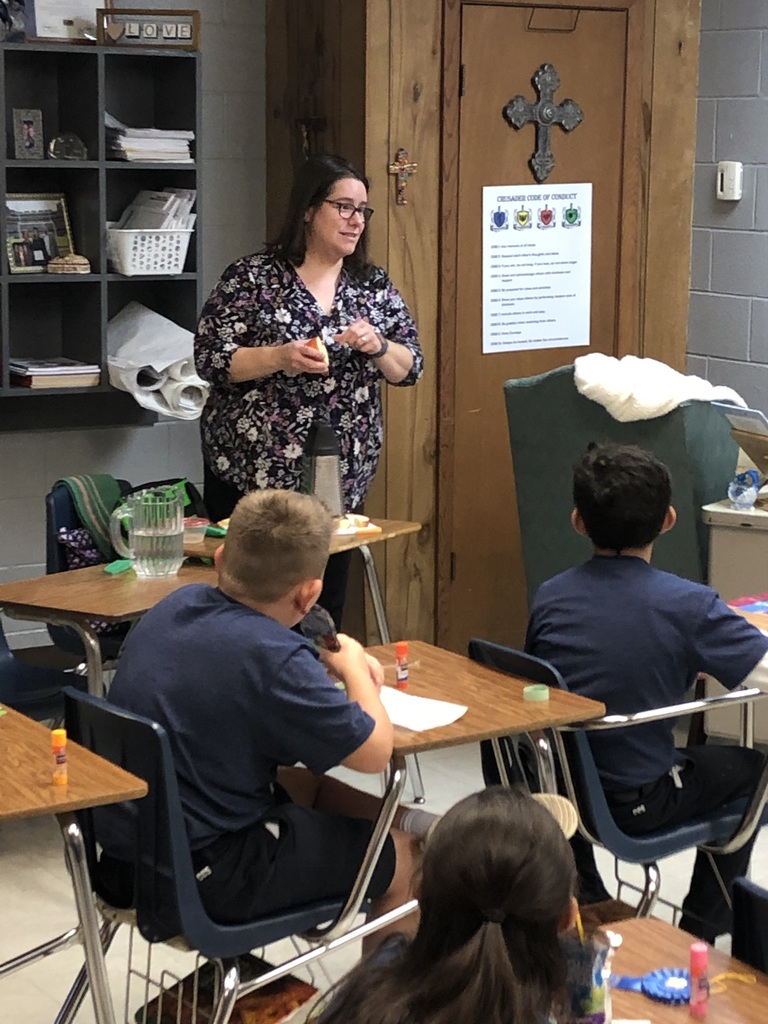 TOYS FOR TOTS ENDS THIS WEDNESDAY!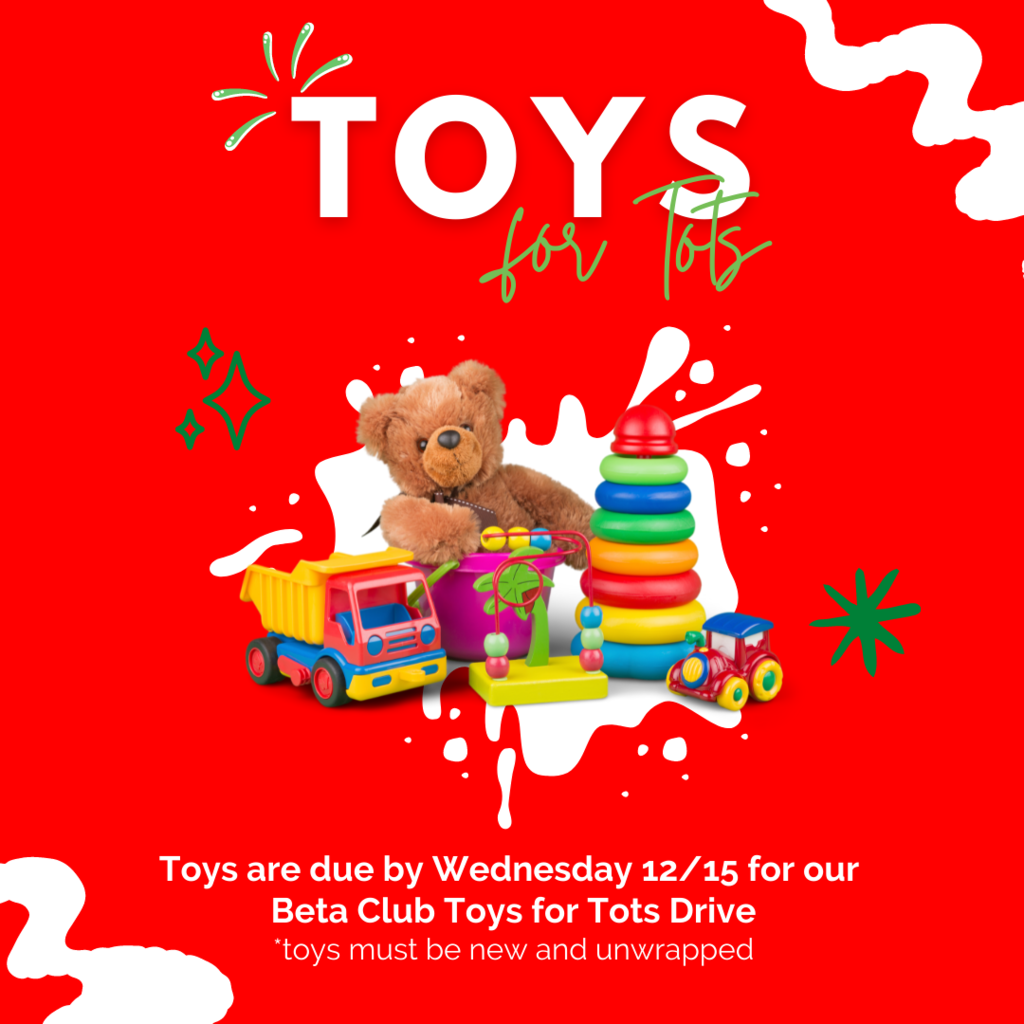 LAST DAY TO REGISTER WITH FREE REGISTRATION - Champions at Carencro Catholic will be open during Christmas break! Dates Open: December 22- 23 and December 27-30 Full-Day Rate: 1 Day $35.00 2 Days $70 3 Days $100 & 4 Days $130 / Hours: 7:00AM- 5:30PM Free Registration ends Sunday, December 12! Enter CODE: FREEREG2122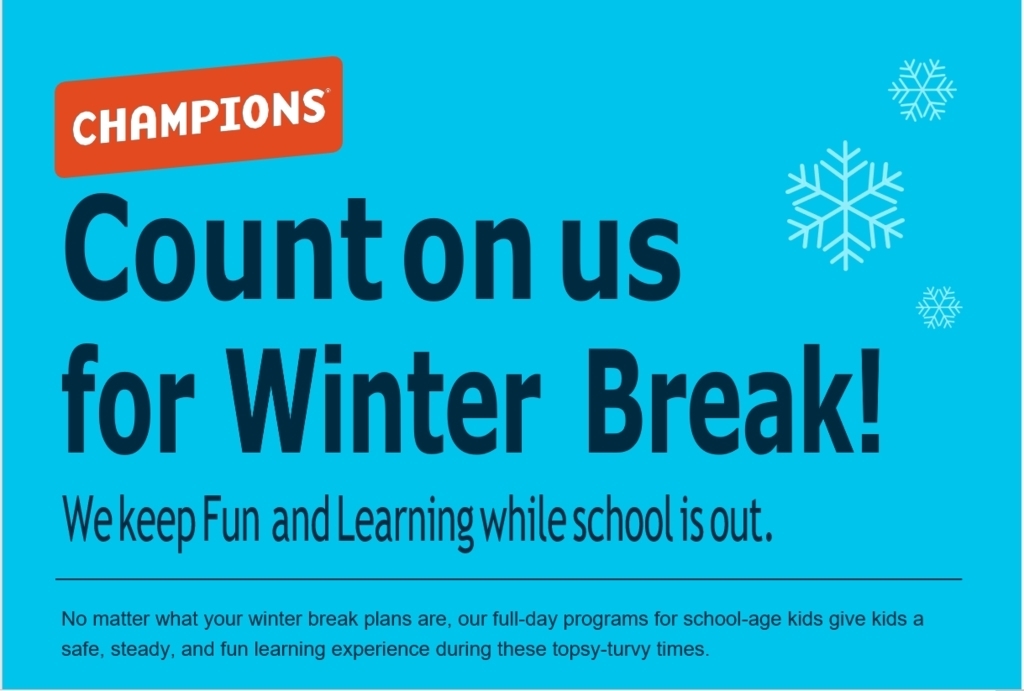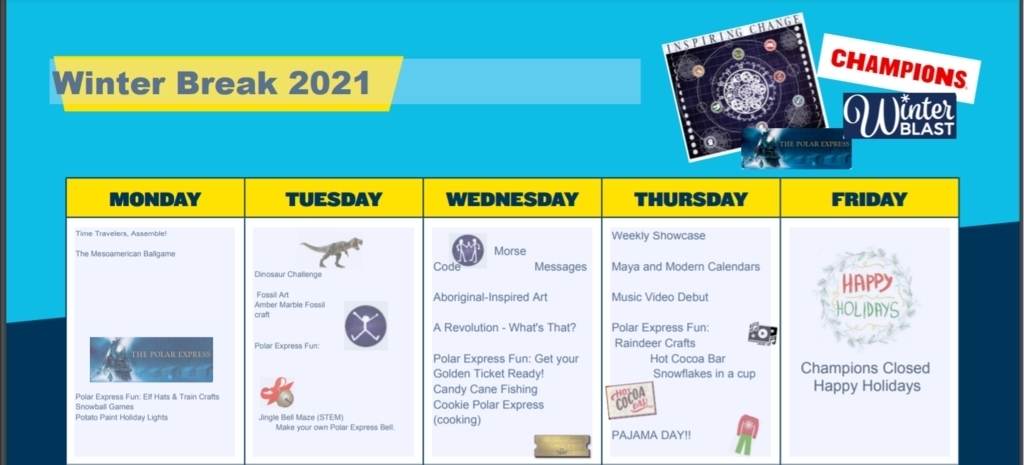 #iGiveCatholic 2021 competition results are in .... CCS has placed SECOND IN TWO categories raising an additional $1,450. This brings our ONE DAY OF GIVING to a total of $12,180 raised. Thank you to all that supported our giving day!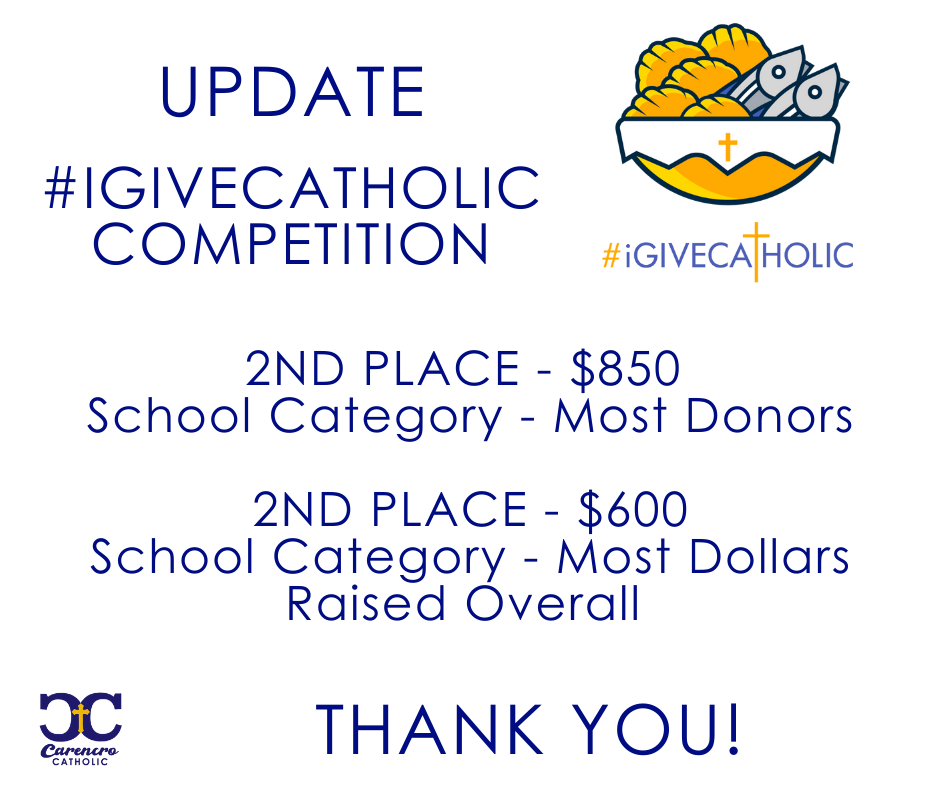 CCS 6th graders are testing each other's knowledge of the body systems and organs with The Body Bingo game! The caller has to make sure that the Bingo winner has all of the correct organs covered. What a fun way to review for their upcoming test!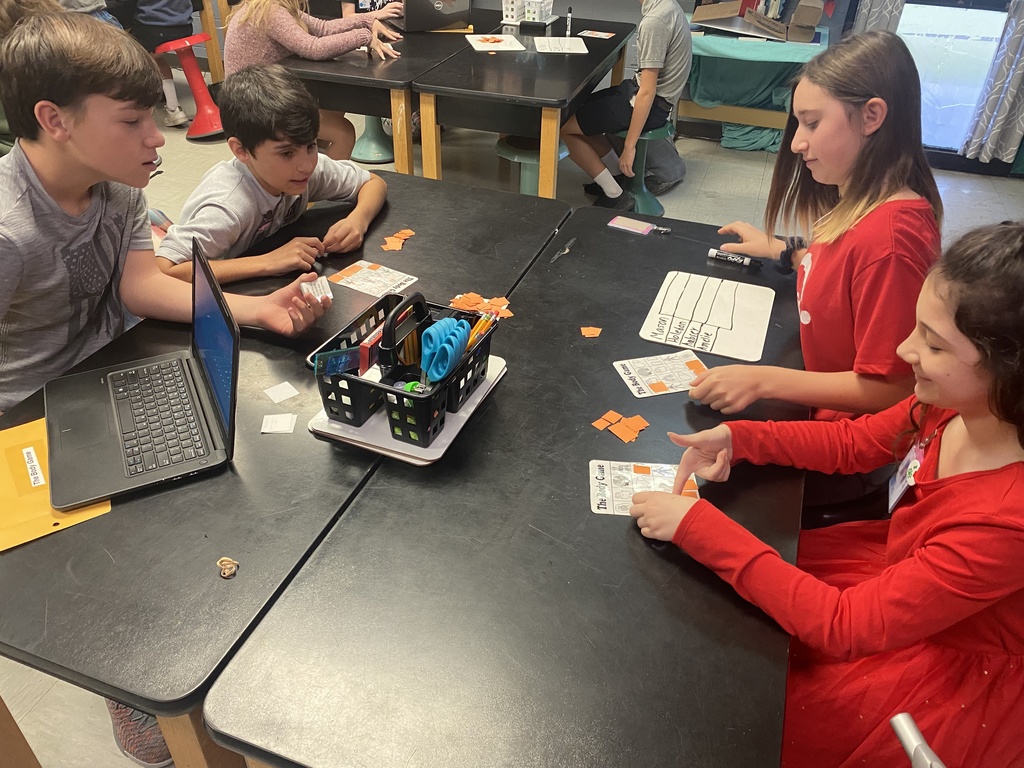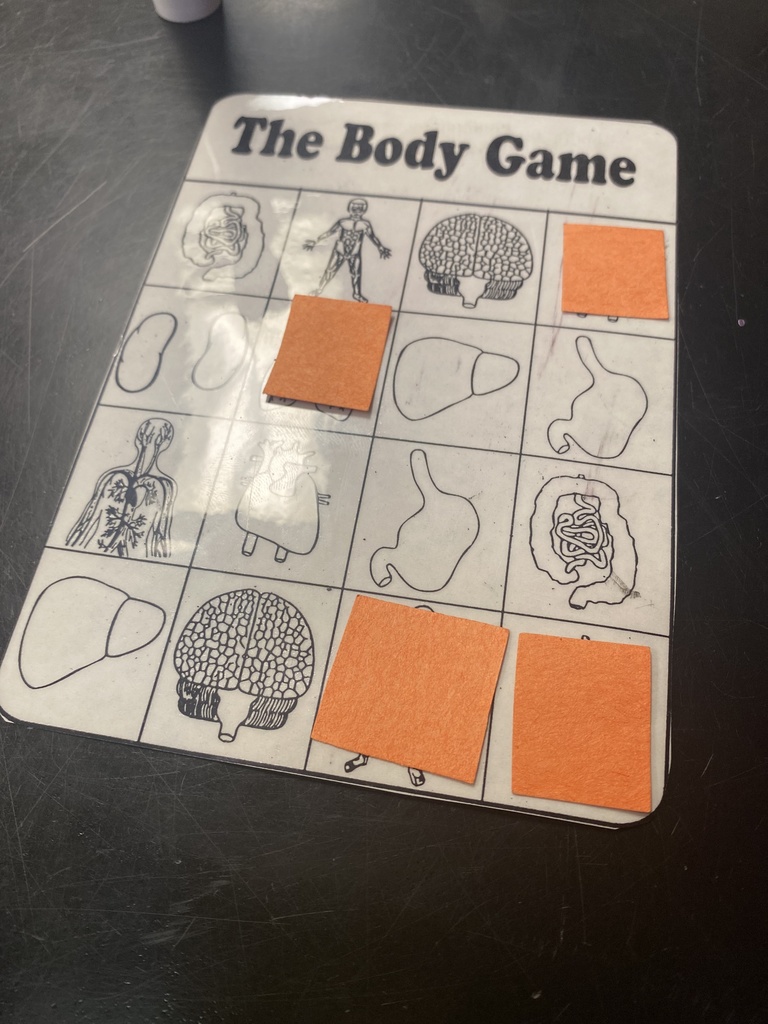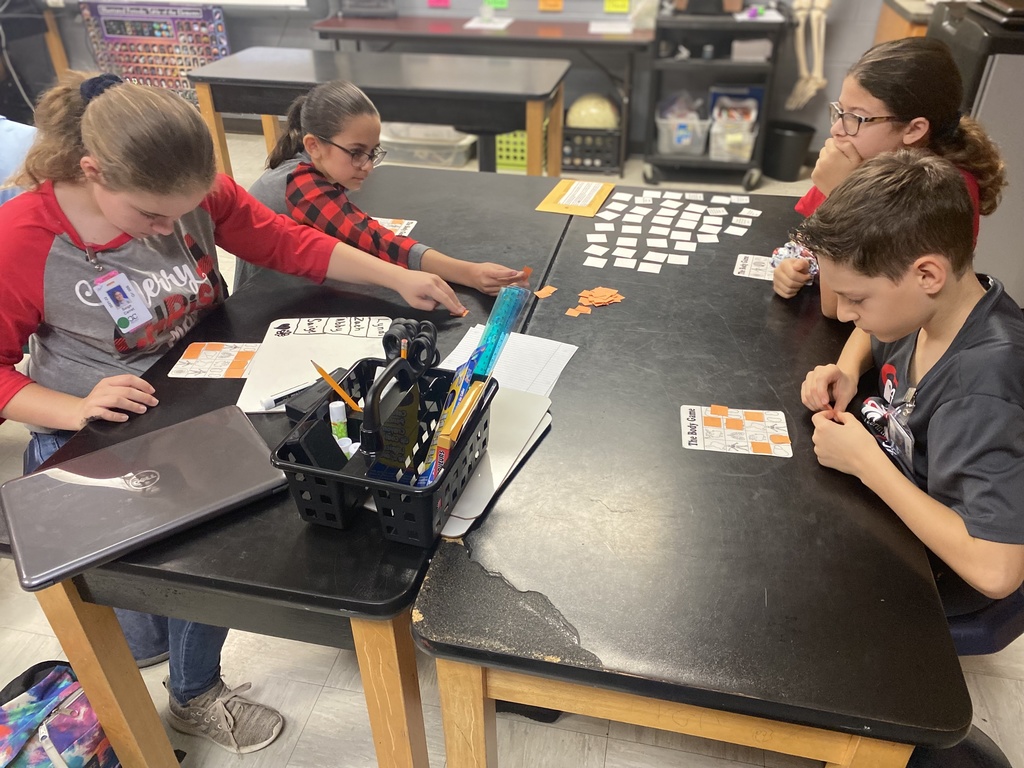 Kindergarten is feeling FESTIVE!!!