Help us welcome Mrs. Aubrey Tabor to the CCS team! Mrs. Tabor will be our Instructional Coach and is excited to work alongside our faculty members.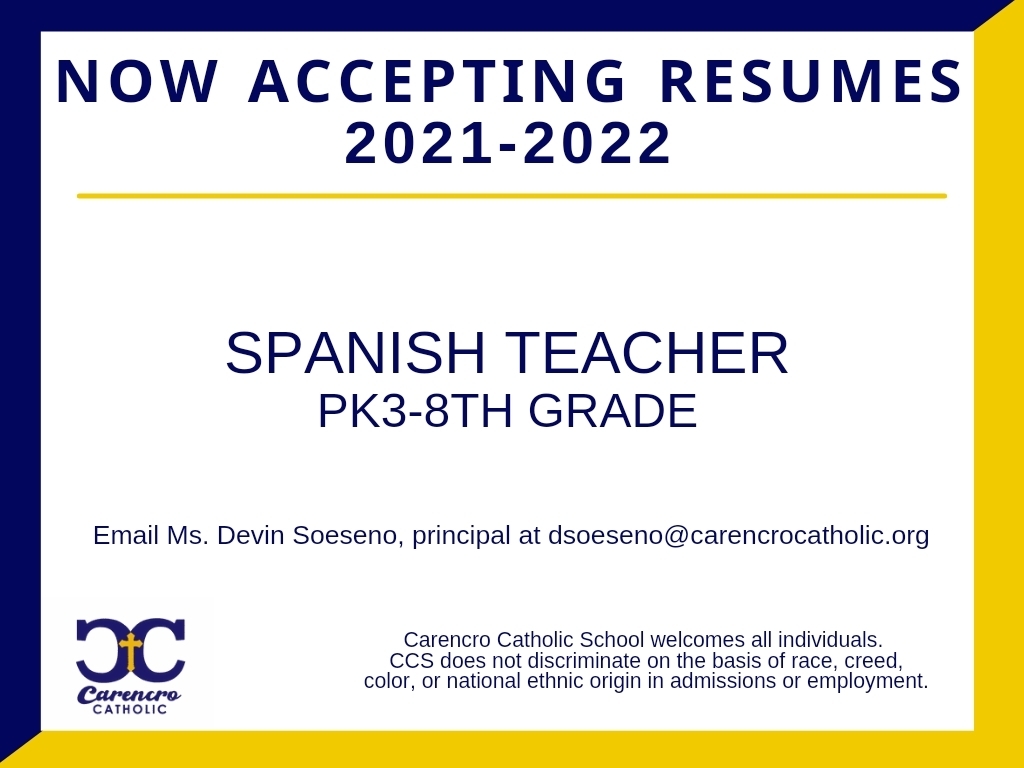 Volunteers are still needed for THIS Saturday's Work Day. Fill out the form today
https://forms.gle/DLoc3E21ge5an4EcA
to help CCS complete the final projects for our Crusaders to return. Saturday, July 31st at 8:00AM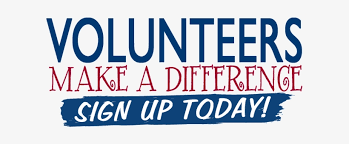 Our CCS Teacher of the Year was highlighted in this month's edition of Community Chronical. So many amazing teachers at CCS 💙💛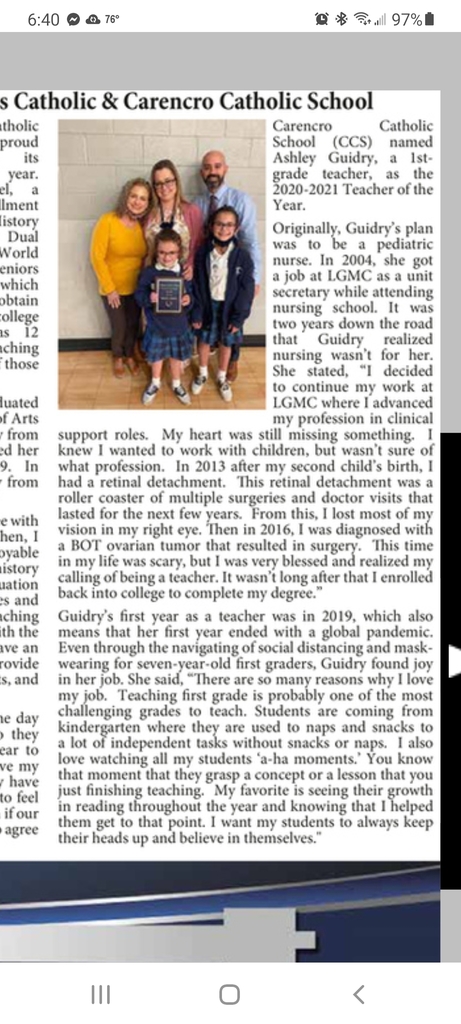 REGISTER FOR FREE FOR CHAMPIONS EXTENDED CARE Today through August 10th, registration is free for our CCS families. Your child(ren) must be registered before the start of school. Please see Crusader Connection for additional information. Use code: FREEREG2122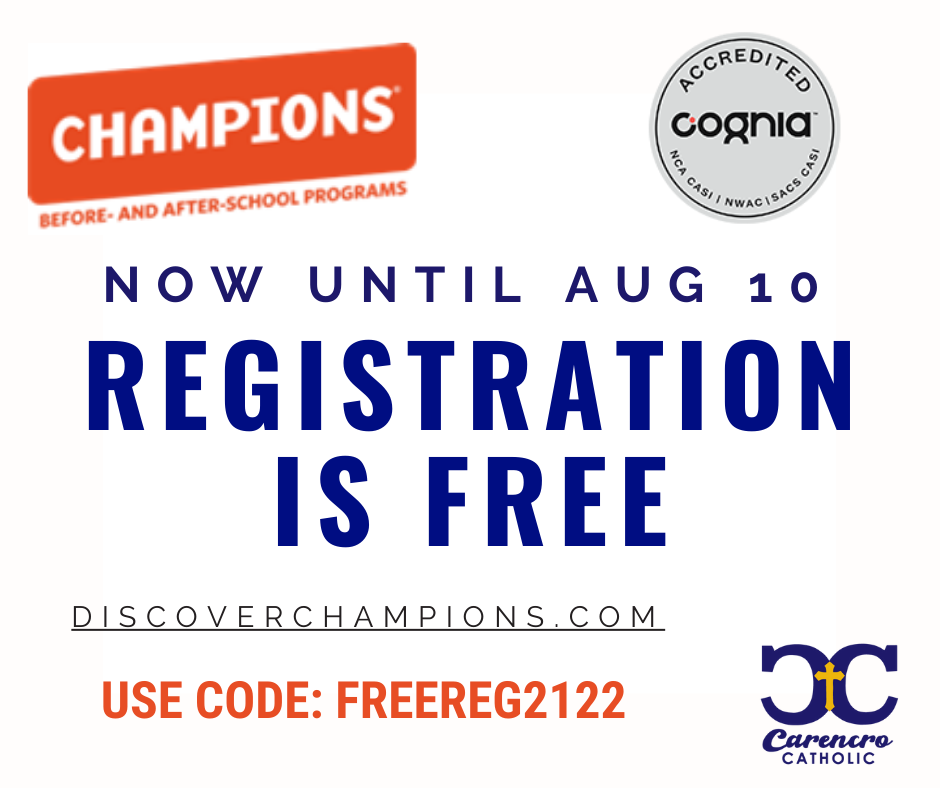 PRE-SALE ENDS TOMORROW (7/22/21) Order your Sader Store items now at carencrocatholic.org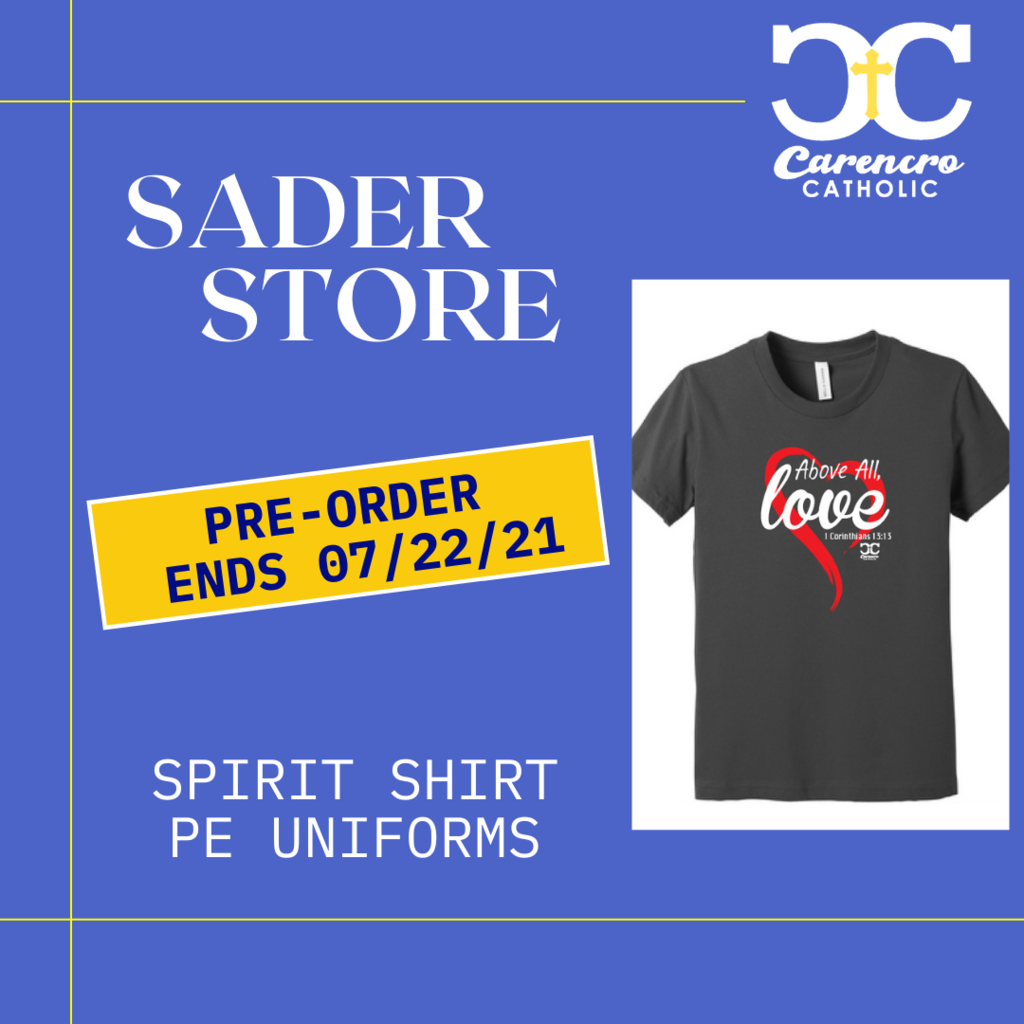 CCS is excited to introduce our Head Football Coach, Mr. Rusty Noel! Coach Rusty is excited to work with all of our veteran coaches & Crusader athletes. Help us welcome Coach Rusty💙🏈💛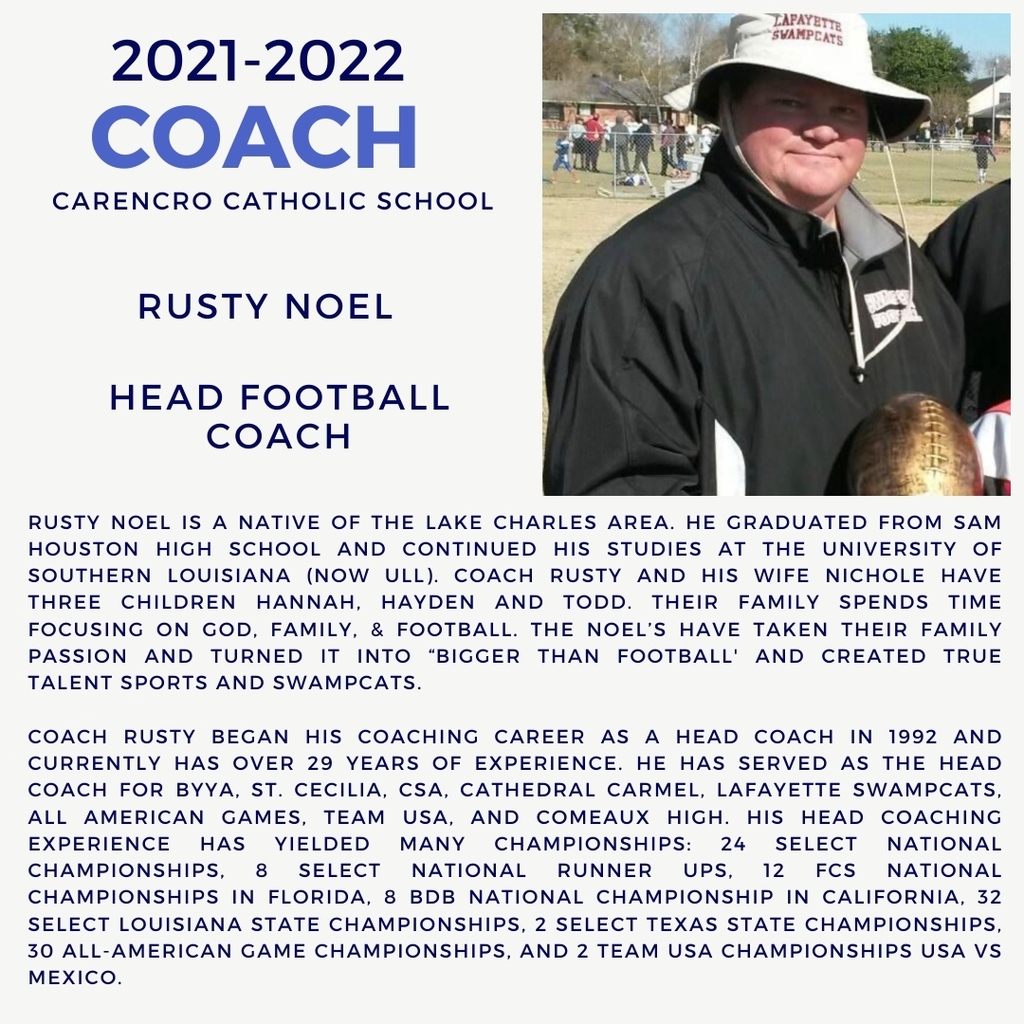 Help us welcome our newest Athletic Faculty members ... Physical Education Teacher & Co Athletic Director - Mrs. Brittany Quebedeaux Physical Education Assistant & Co Athletic Director - Mr. Jeremi Richey We are excited to see what the year has in store for our PE and Athletic departments!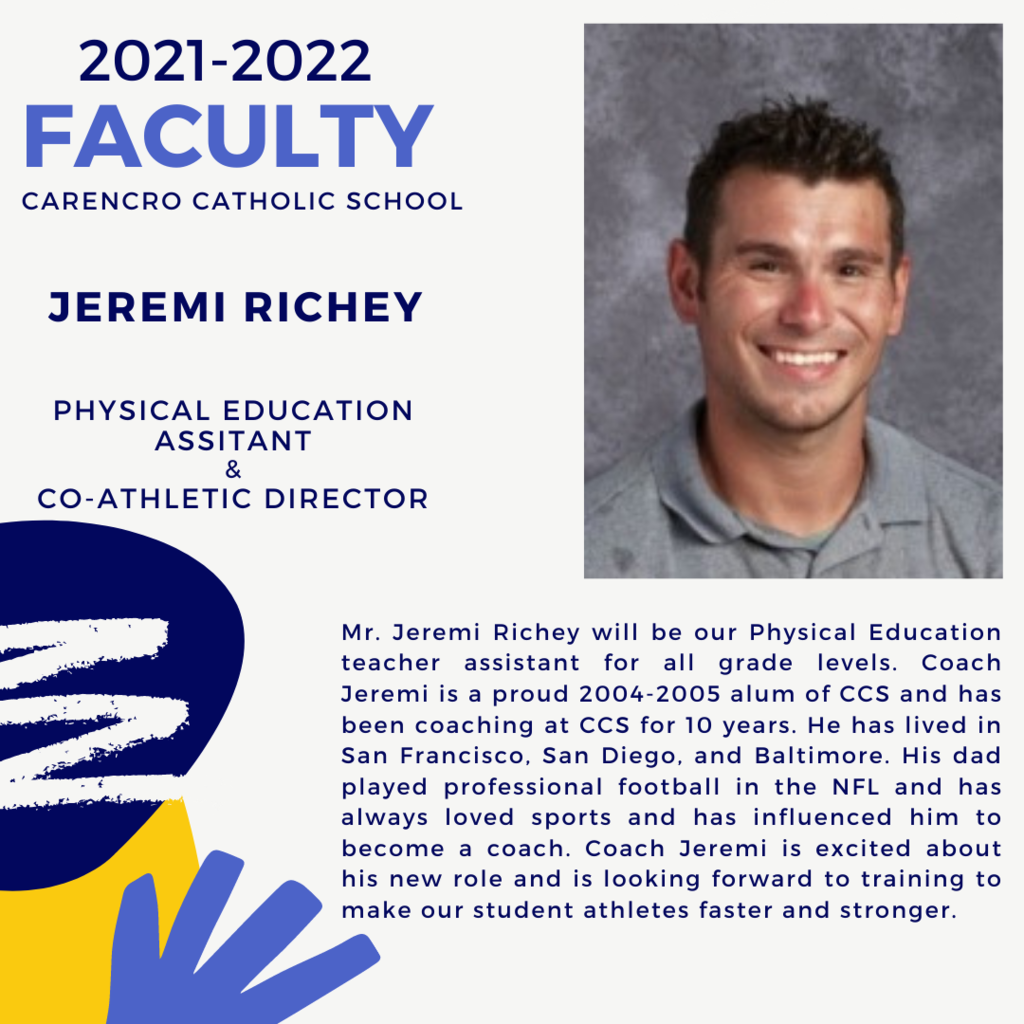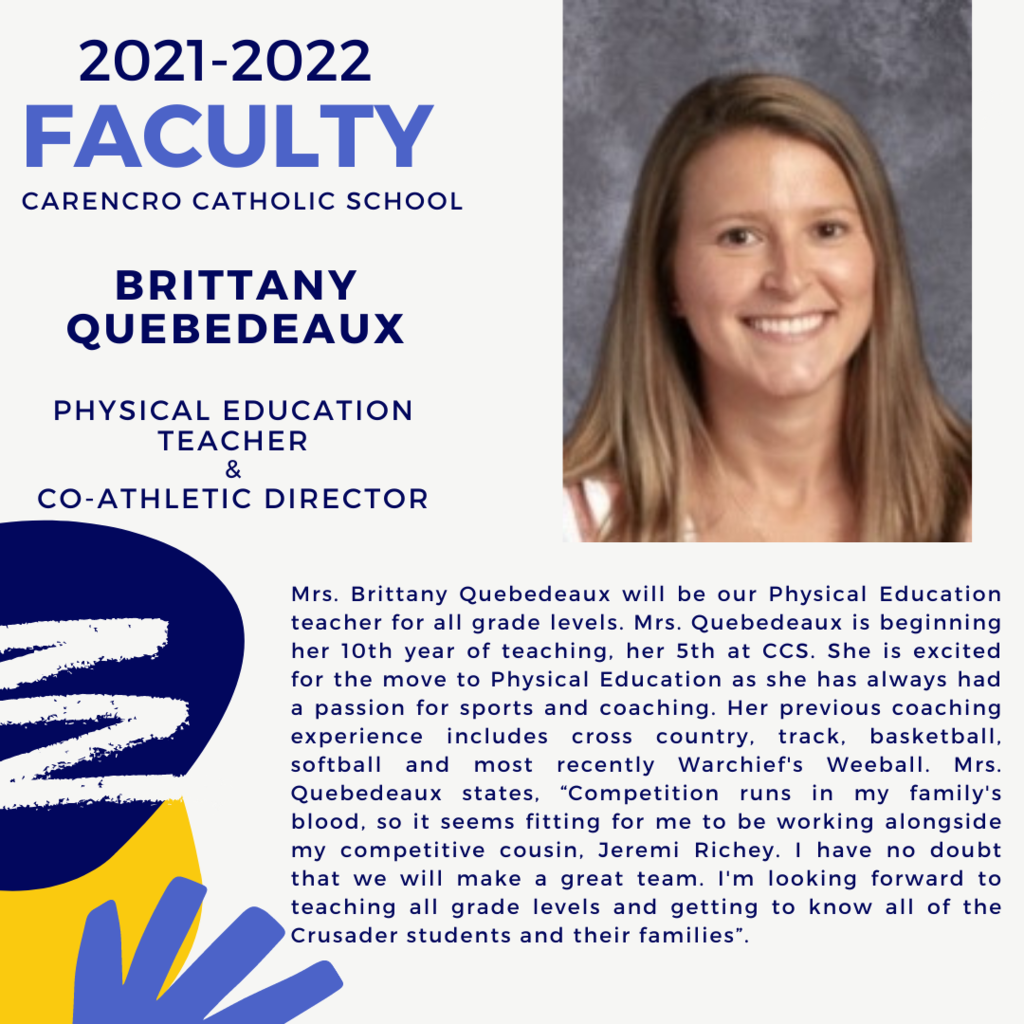 Swap Shop is tonight from 5:00 to 6:00pm in the Sader Store! Drop off your gently used items that your child has outgrown and pick up newer gently used items.

We will have the Swap Shop open for the remainder of the summer with one evening Swap Shop available.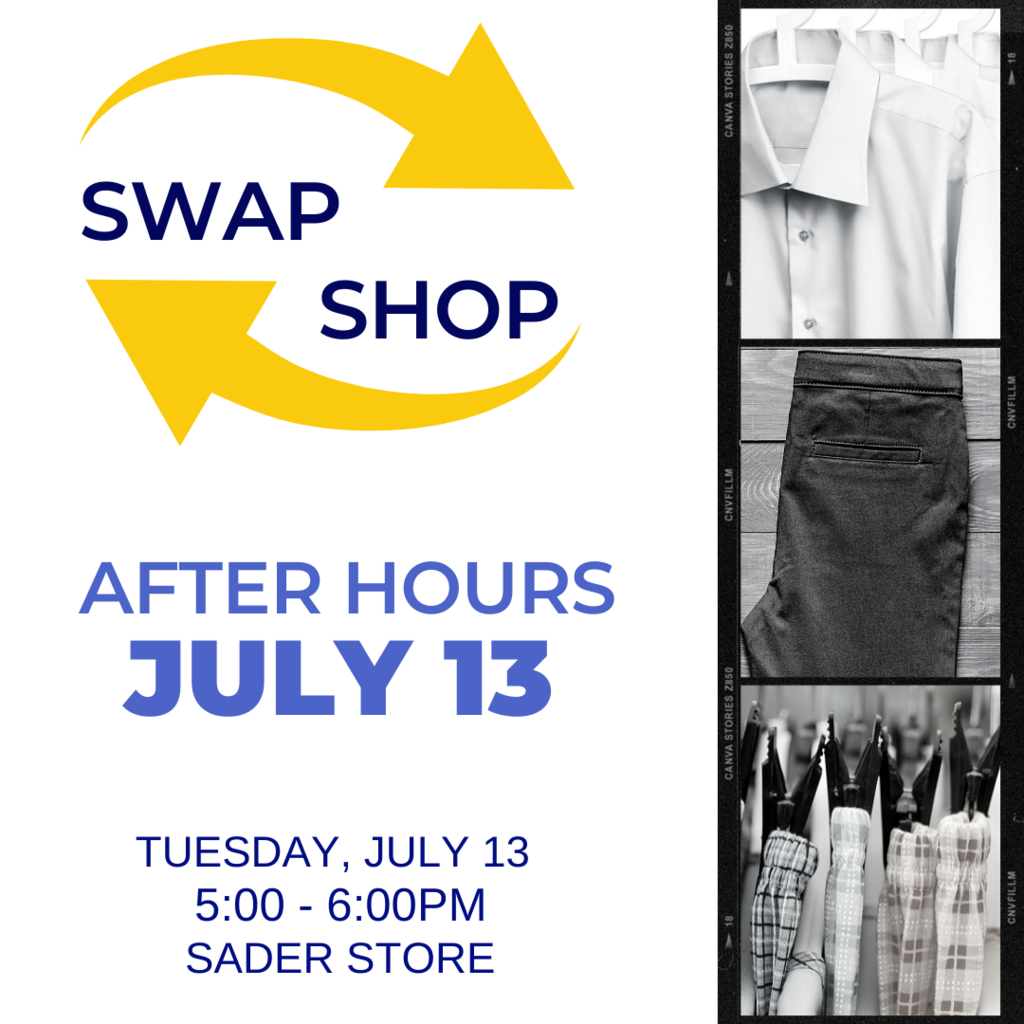 Our cheerleaders have been working hard this summer to prep for cheer camp and our upcoming athletic season. Can't wait to see what they have in store for us this football season! Thank you @competitiveedgetrainingacademy for getting us game day ready!!!

CCS is looking for all of our PROUD CRUSADER ALUMNI. Update your contact information online TODAY @
https://www.carencrocatholic.org/page/alumni
Updating your information allows CCS to build an accurate database of alums and ensures you're in the know about all things CCS.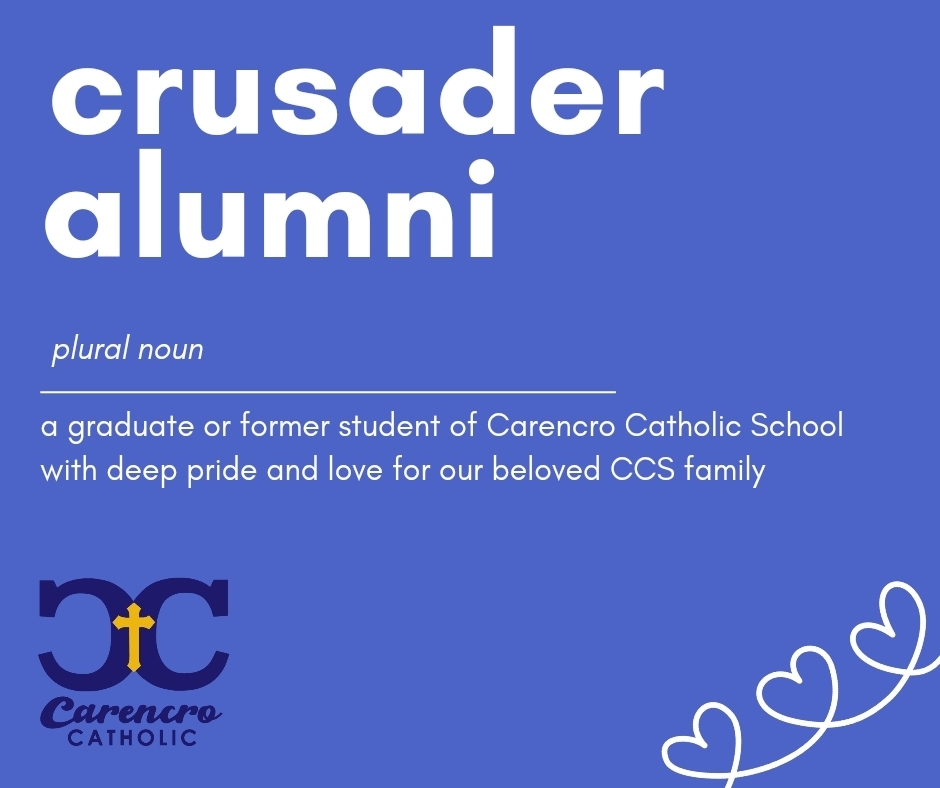 Please help us share! CCS is looking for a certified long-term sub for our Kindergarten class for 2 to 3 weeks in August.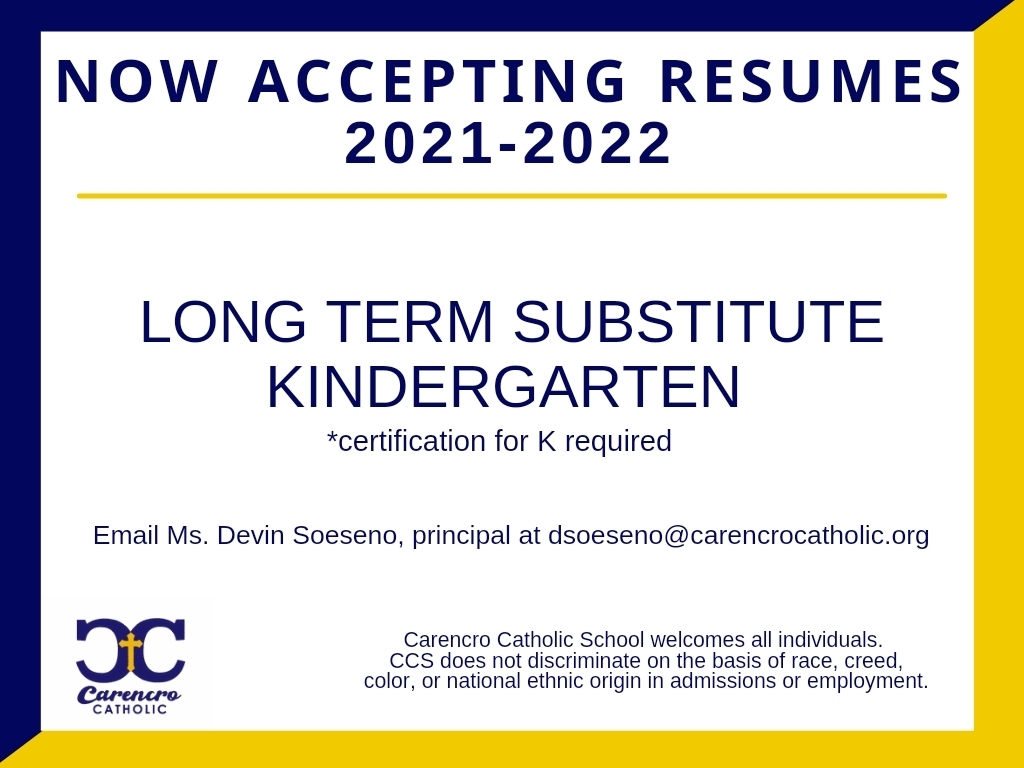 Come join our middle school faculty team!

Welcome, Mrs. Carmen Bourque! CCS is excited to welcome you to our family!!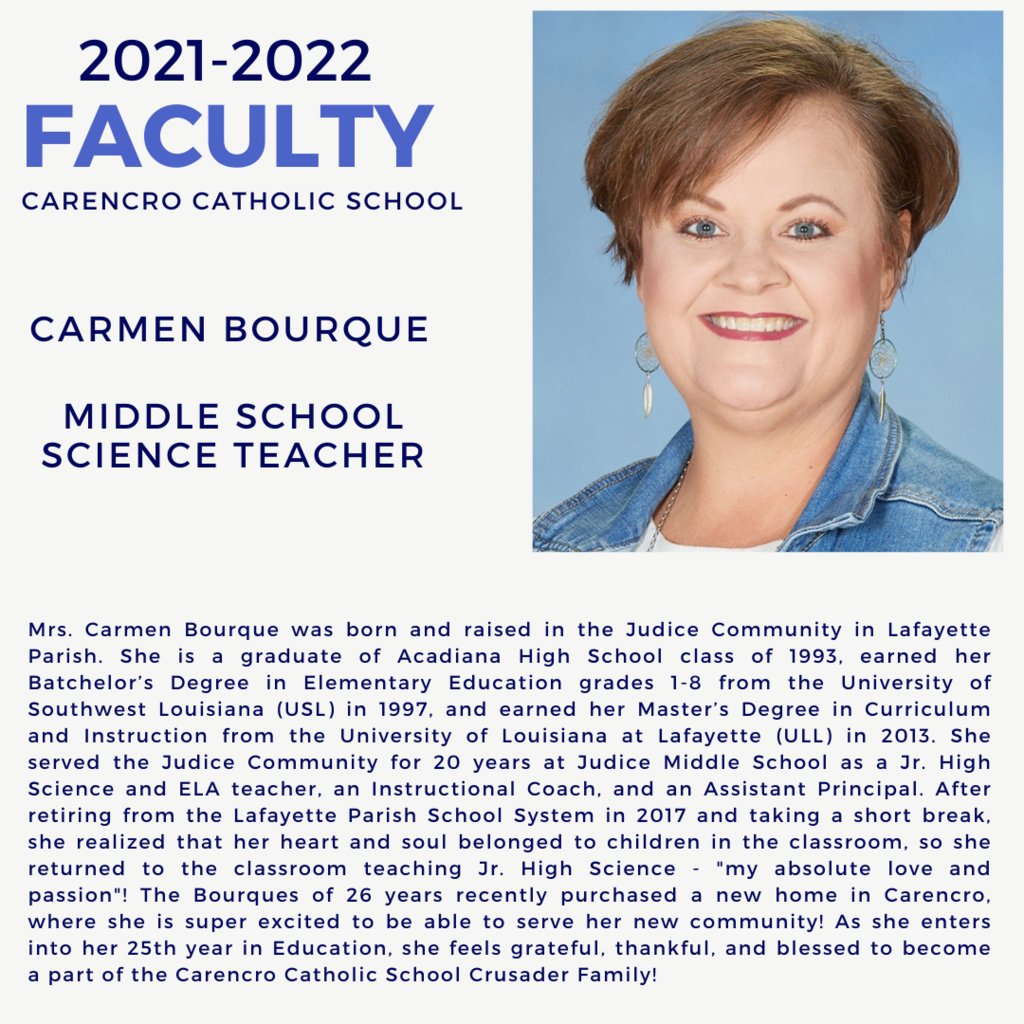 Help us welcome Ms. Cassi Champagne to our 2021-2022 Faculty team as the middle school Math teacher!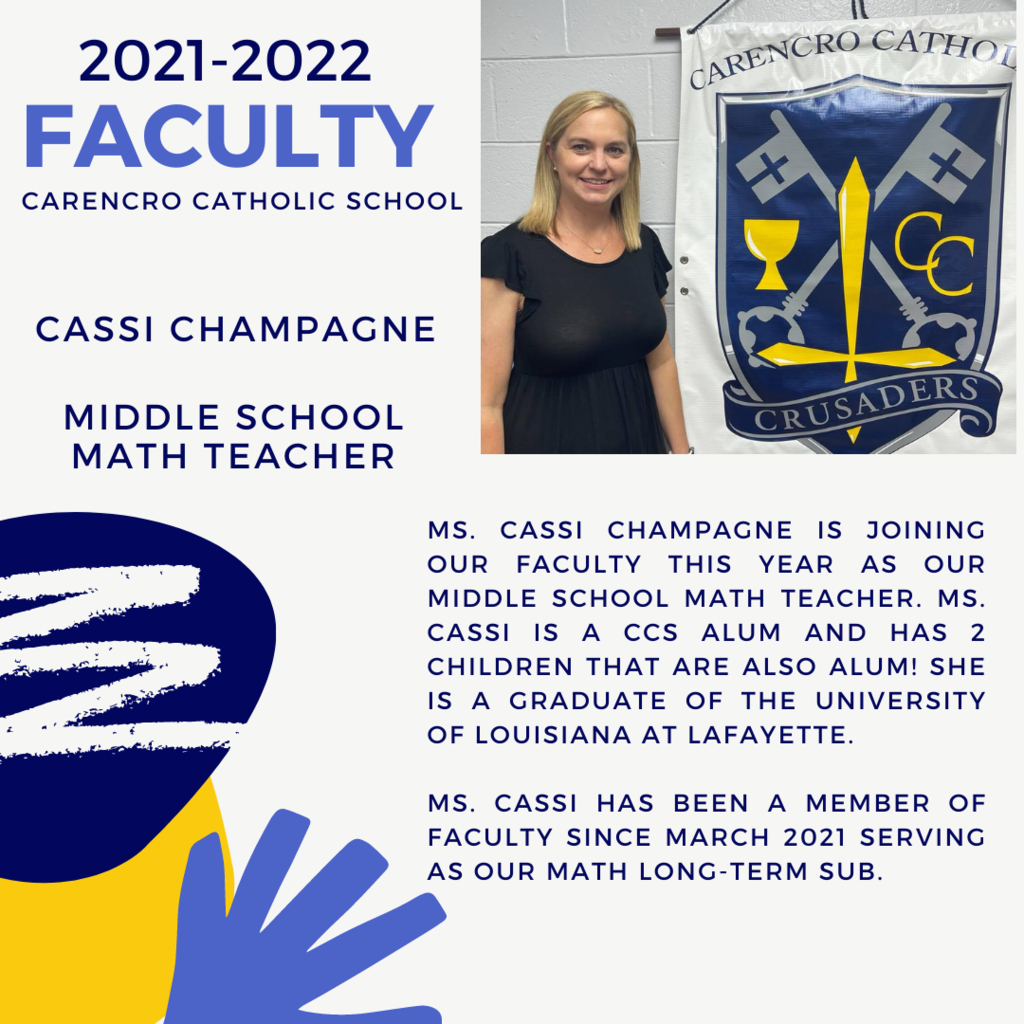 Join us in welcoming our 4th grade teacher, Mrs. Christina Dupuis! We are excited to have her join our faculty team.

Art Camp 2021 is complete! These Crusaders had a great time expressing their talents. They all created wonderful masterpieces!!!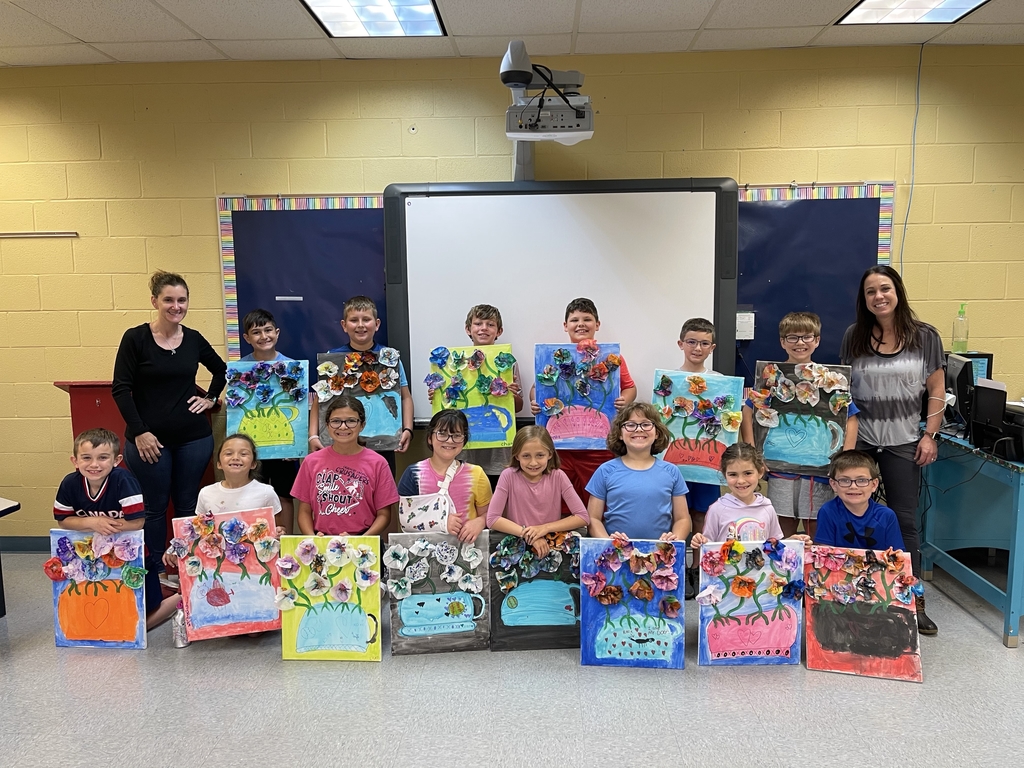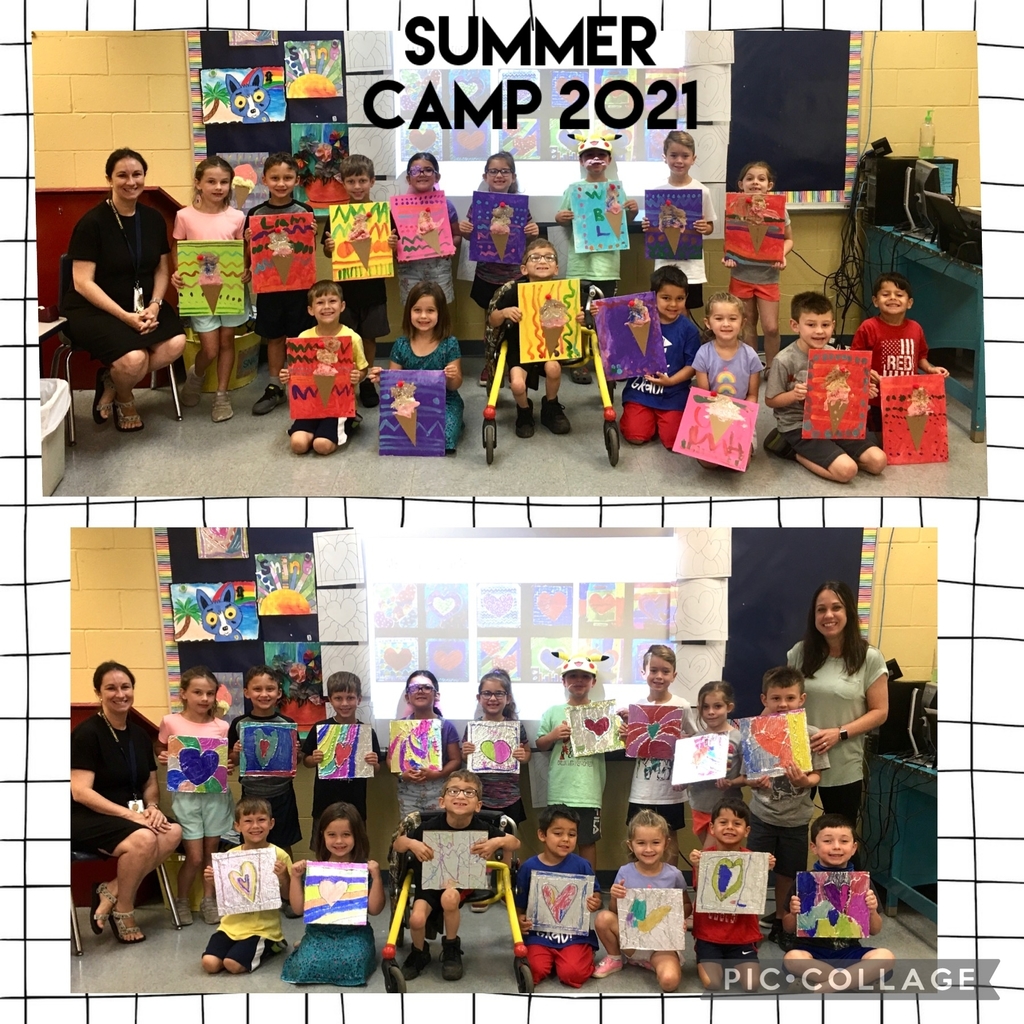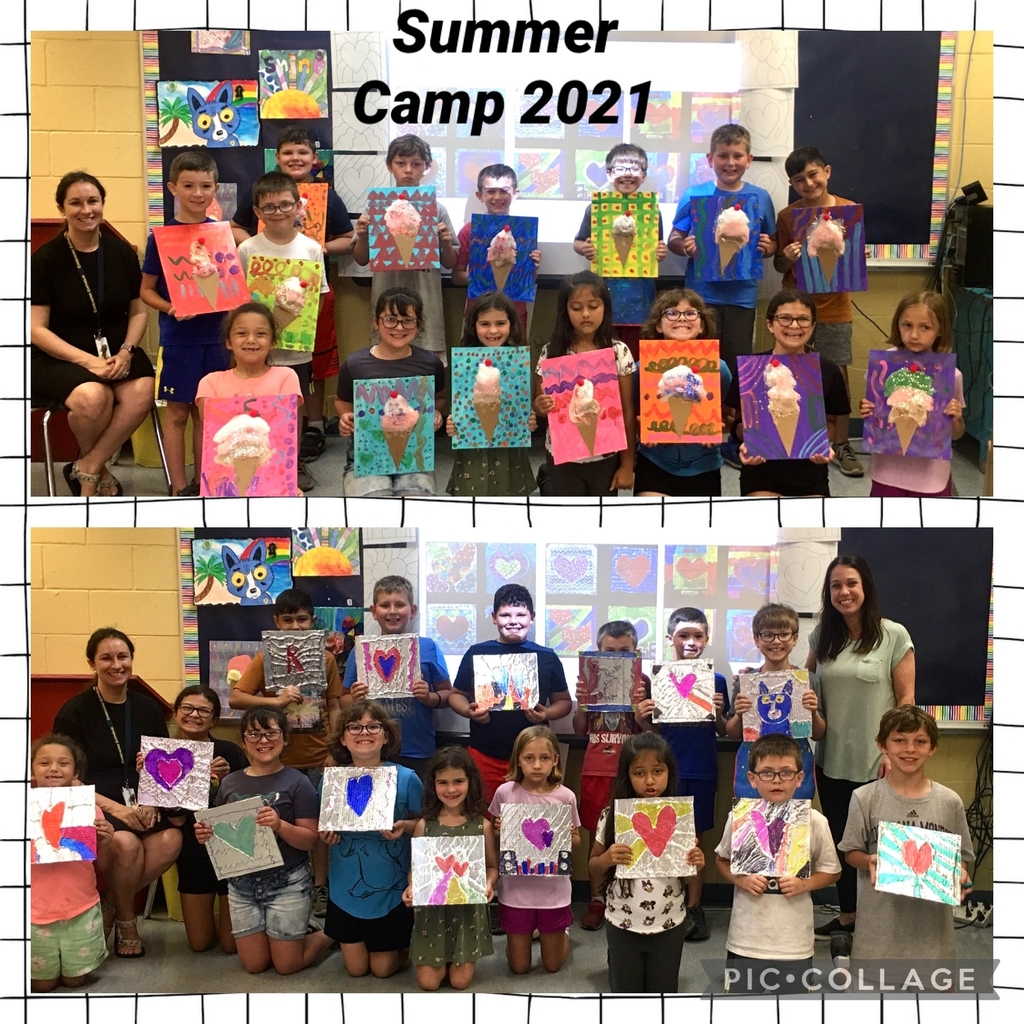 Art Summer Camp with Mrs. Leah & Mrs. Heidi is off to a great start! We LOVE seeing our students with smiles on their faces!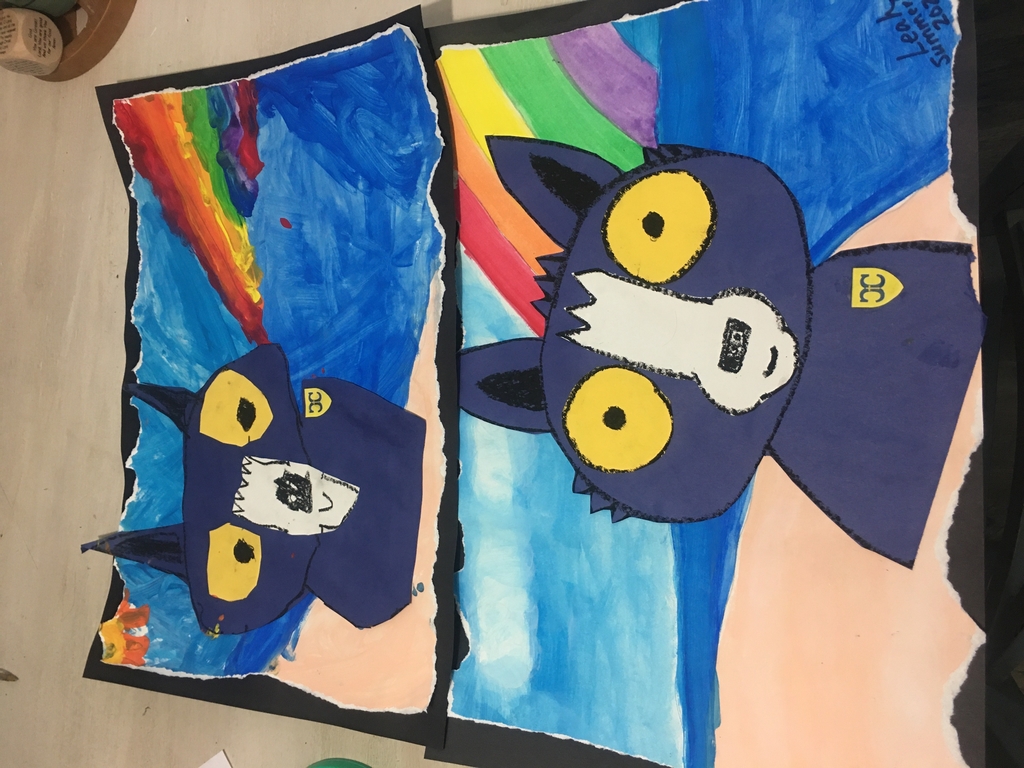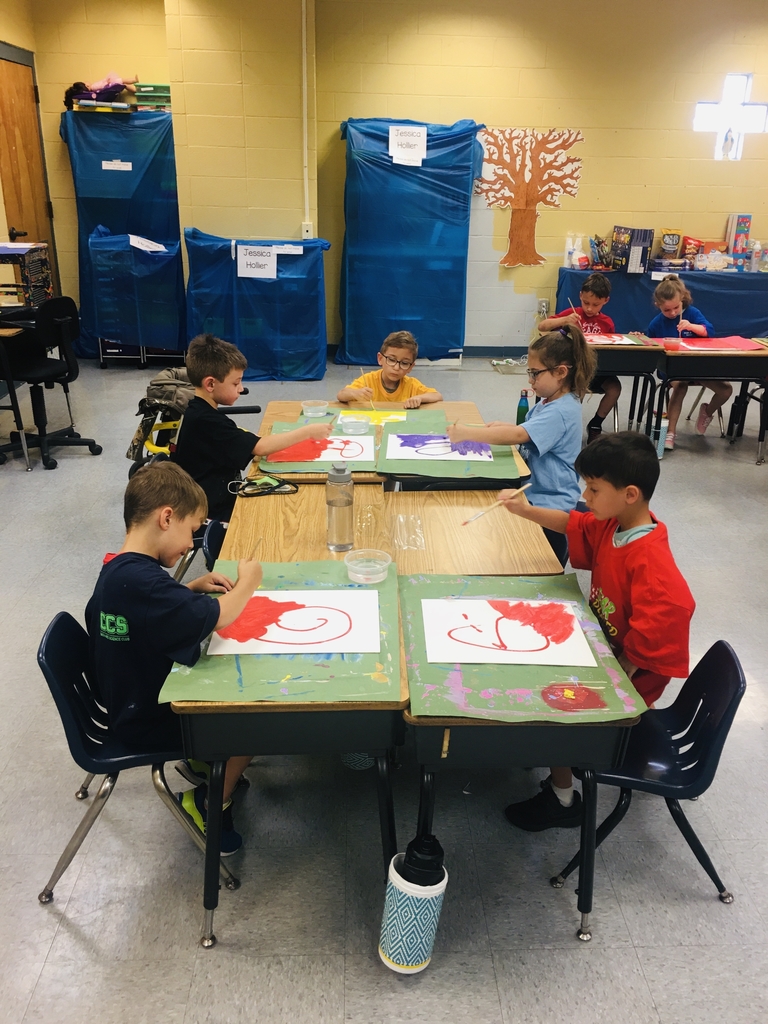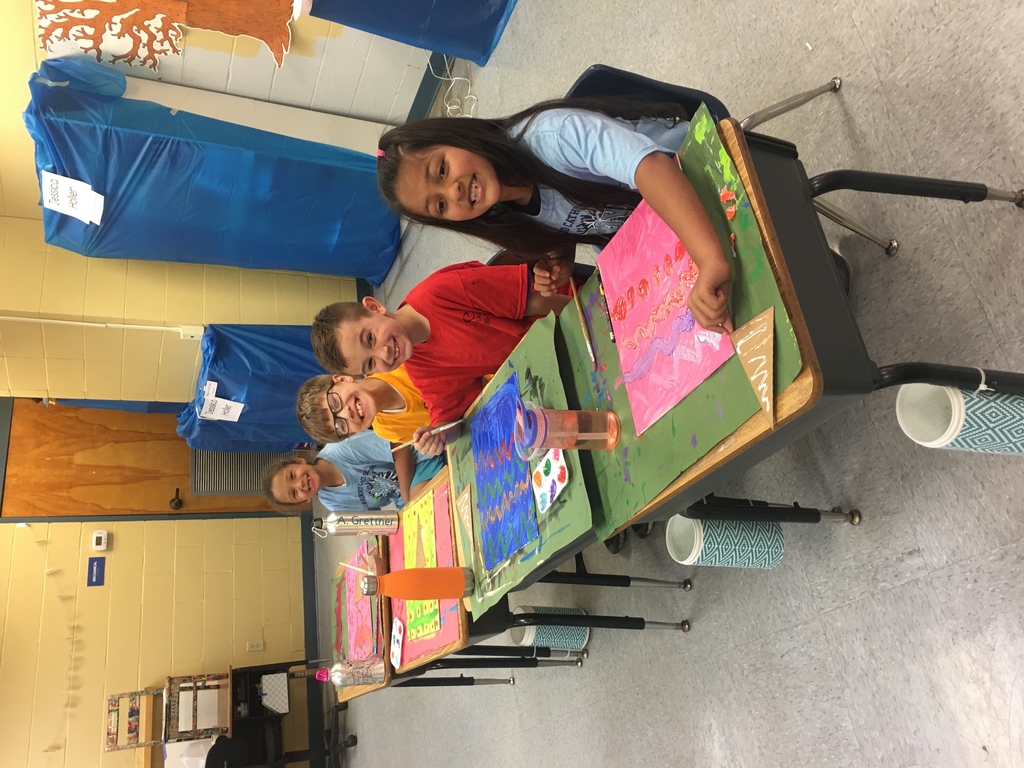 It's Awards Day! Congratulations to all of our Crusaders. You've accomplished so much in a school year that we never imagined to have!