Robotics is 90% to their $10,000 goal. Helps us get to Nashville!

8th graders worked on Festival commercials for their joint project for Ms. Guilliot and Ms. Rachal in Louisiana History and ELA.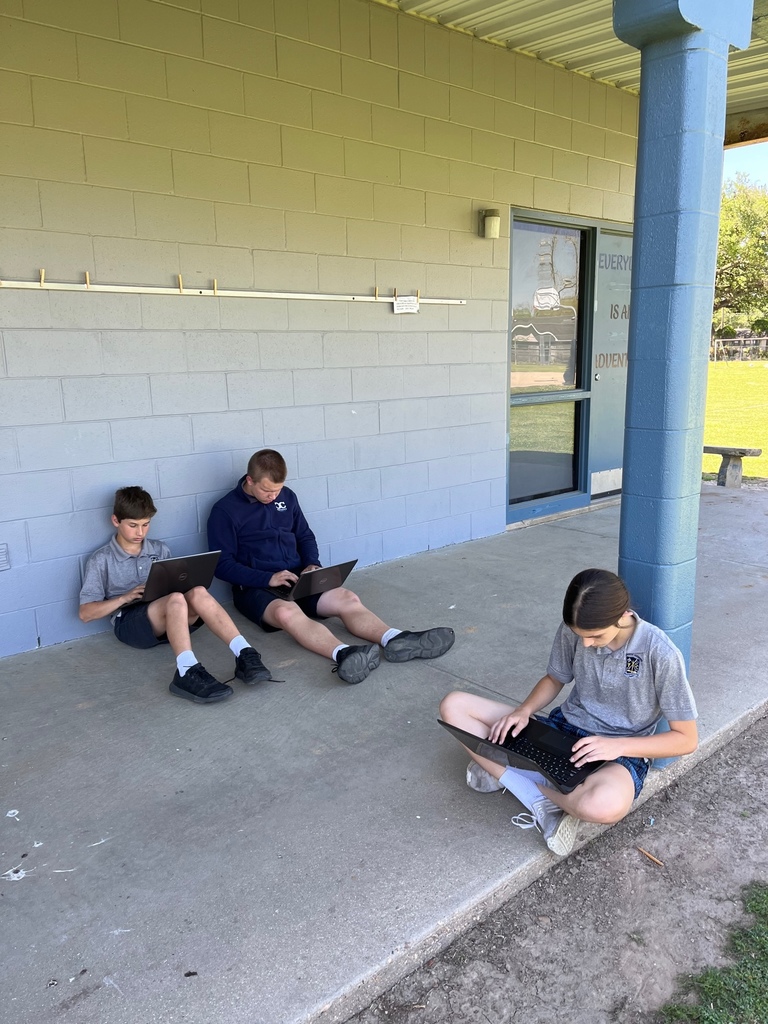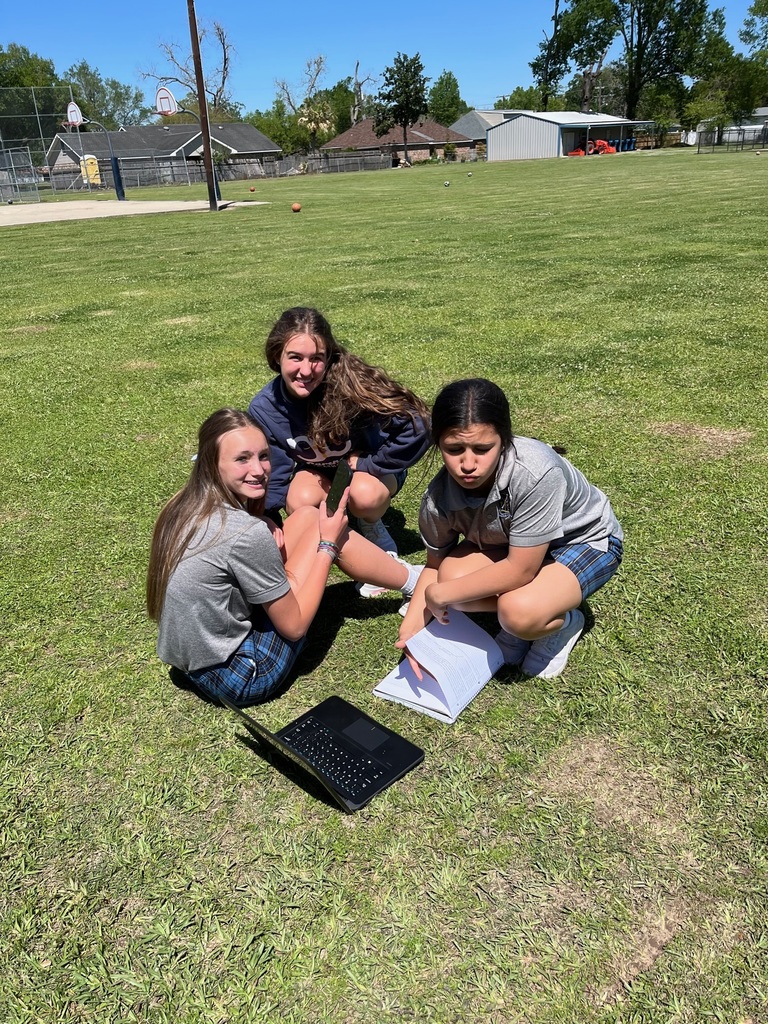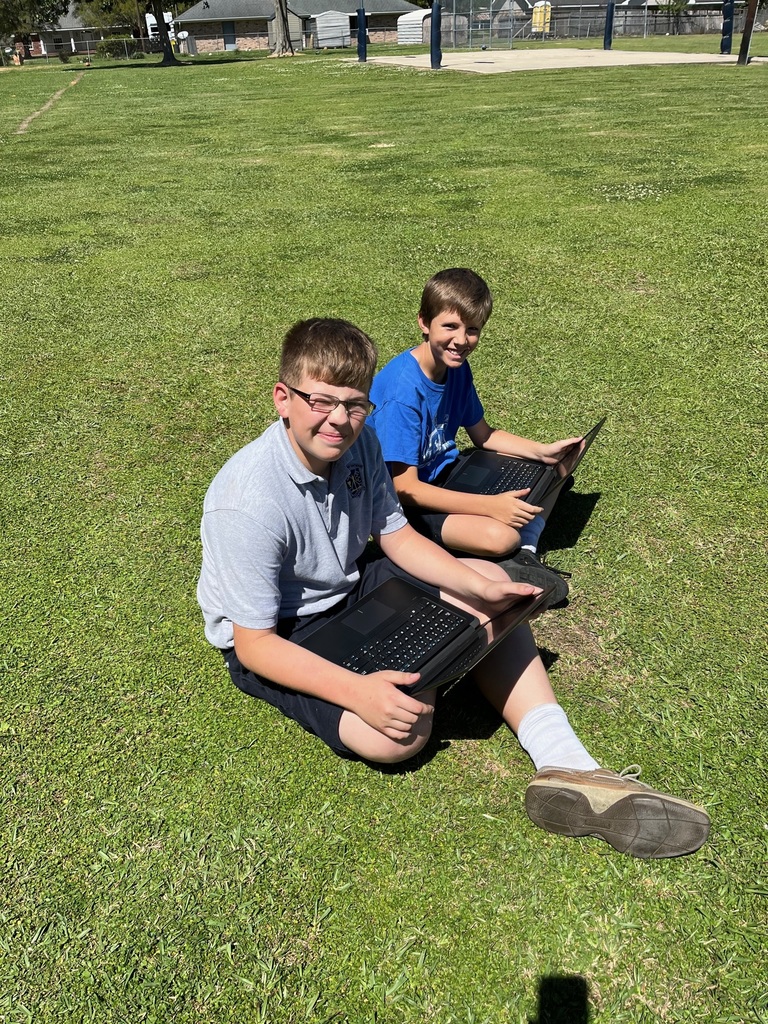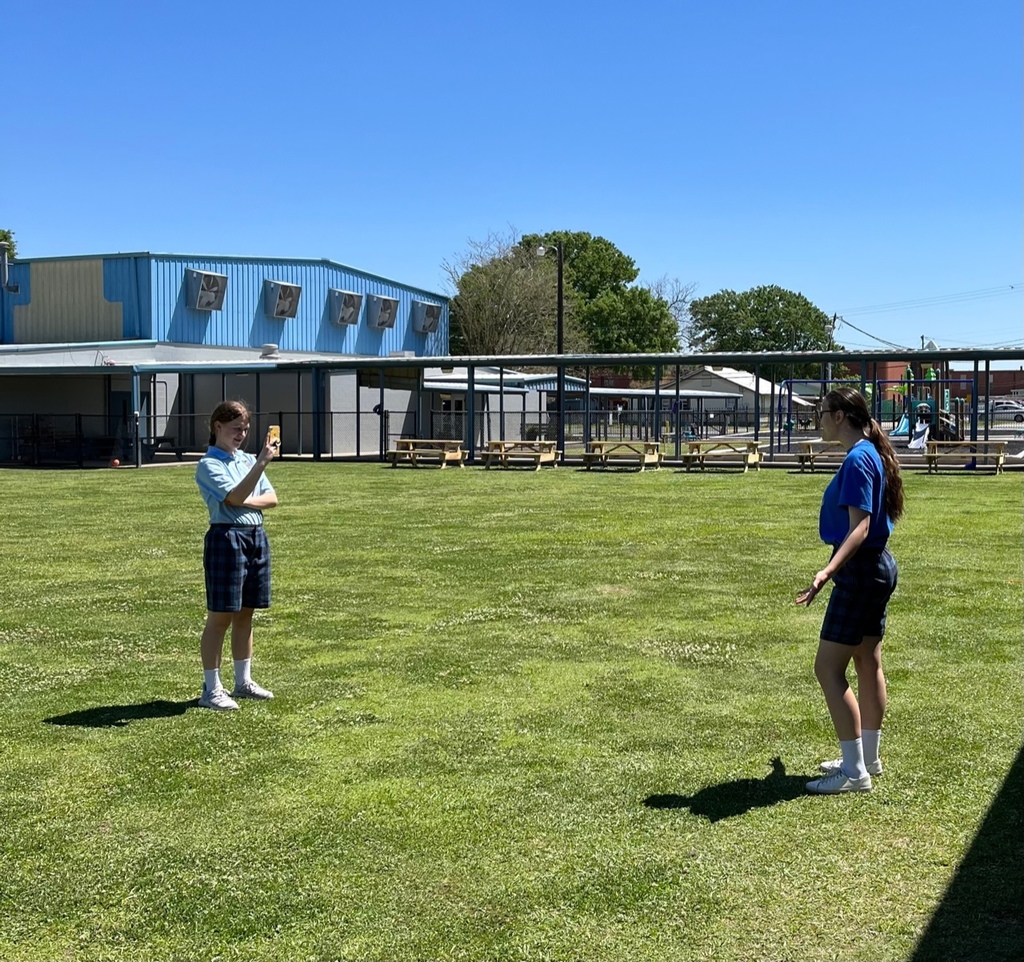 Mrs. Leah's April Sweet Shop was a HUGE Success! Special Thanks to all of the CCS families who help support the Sweet Shop!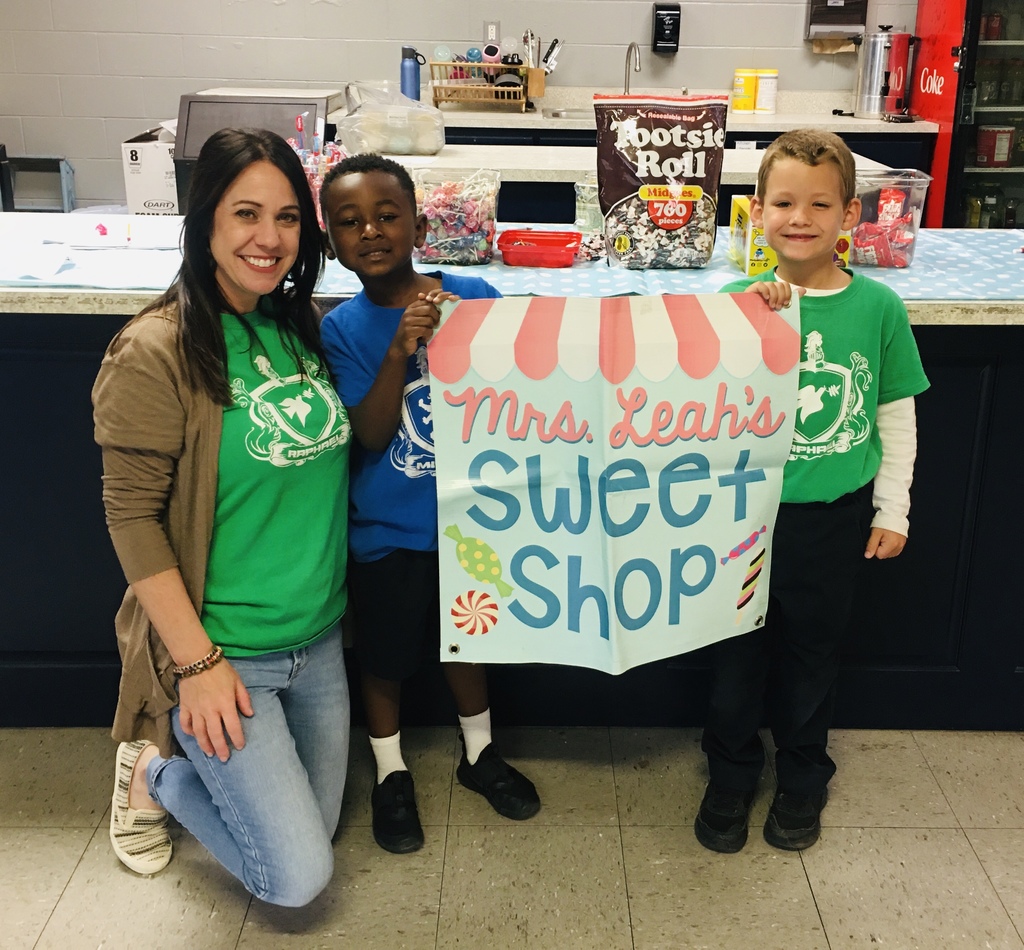 Thursday is House Day and Mrs. Leah's Sweet Shop. Students are encouraged to wear their House shirt with uniform bottoms. Don't forget to bring money to shop for a sweet treat!

Please join us for Mass at 8:15a tomorrow at St. Peter. Mrs. Dupuis' 4th grade class will be singing from the Choir Loft! All students must wear Mass uniforms.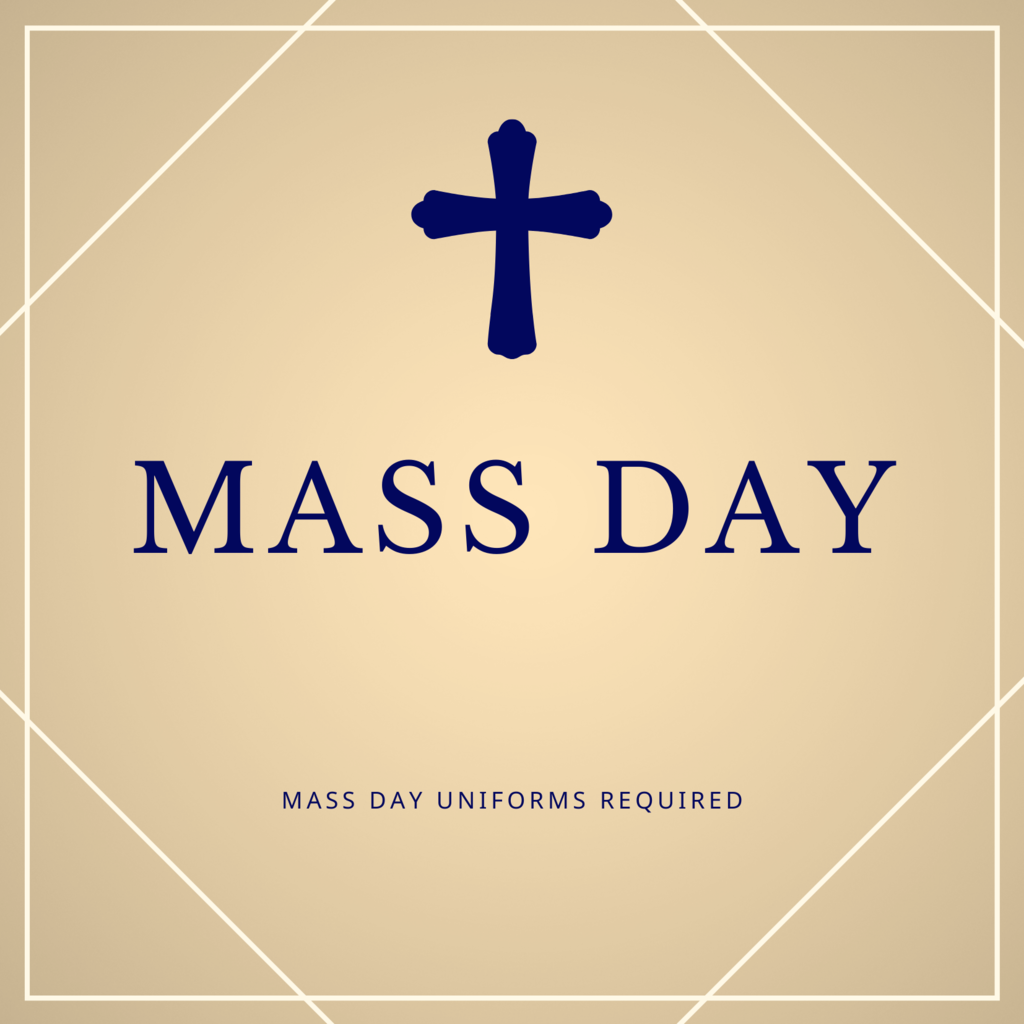 $7,610 RAISED TOWARDS NATIONALS Thank you to our sponsors: BCL, Auto Glass Experts, Marlin Industries, Scott Thomas, Danrik Construction, Church Point Wholesale, Coach Bab, Magnolia Lawn Management, Bergeron Properties, Hope Healing Joy Counseling Center, Prejean's Wholesale Meats, St. Pierre Promos, Tractor Link, ARDCO Equipment, PCM Logistics, MacLaff, Inc., Ste. Marie Orthodontics, and numerous private family donations.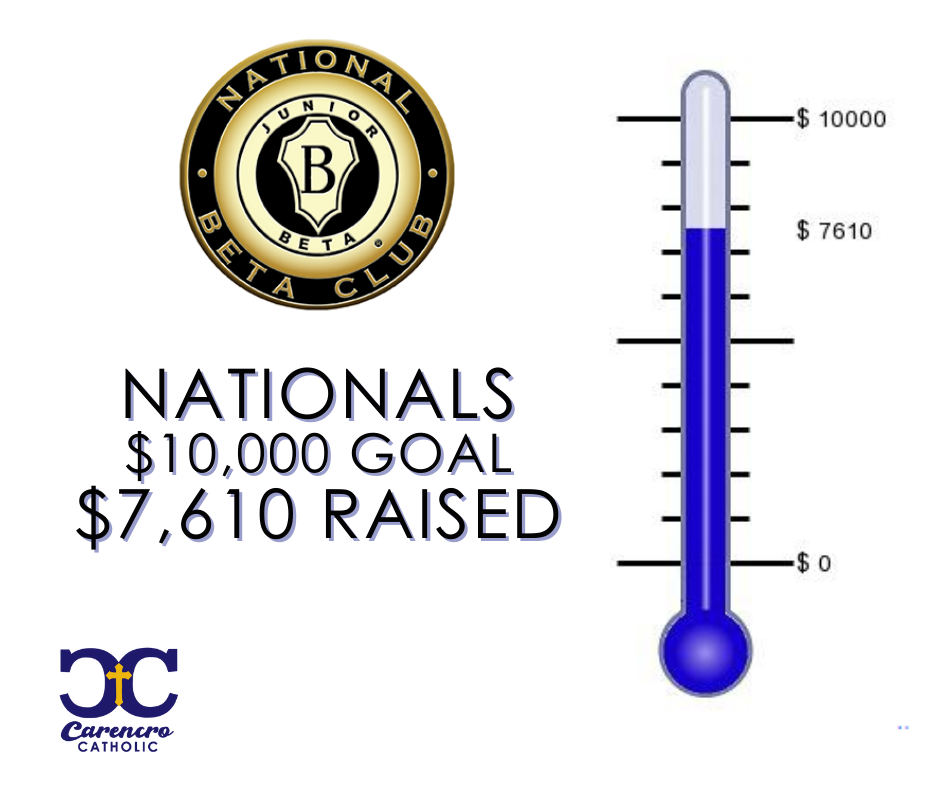 Thanks to Mr. Andre Savoie (Amelie 6th, Alex 3rd) and Delta Home Center for the generous donation of picnic tables for our outdoor classroom!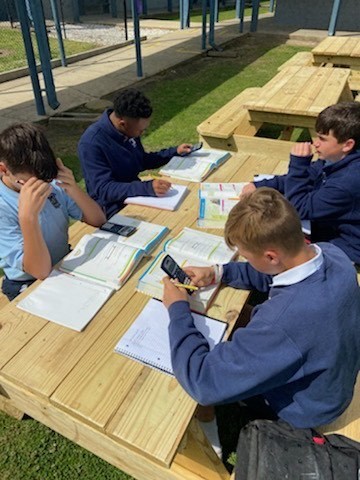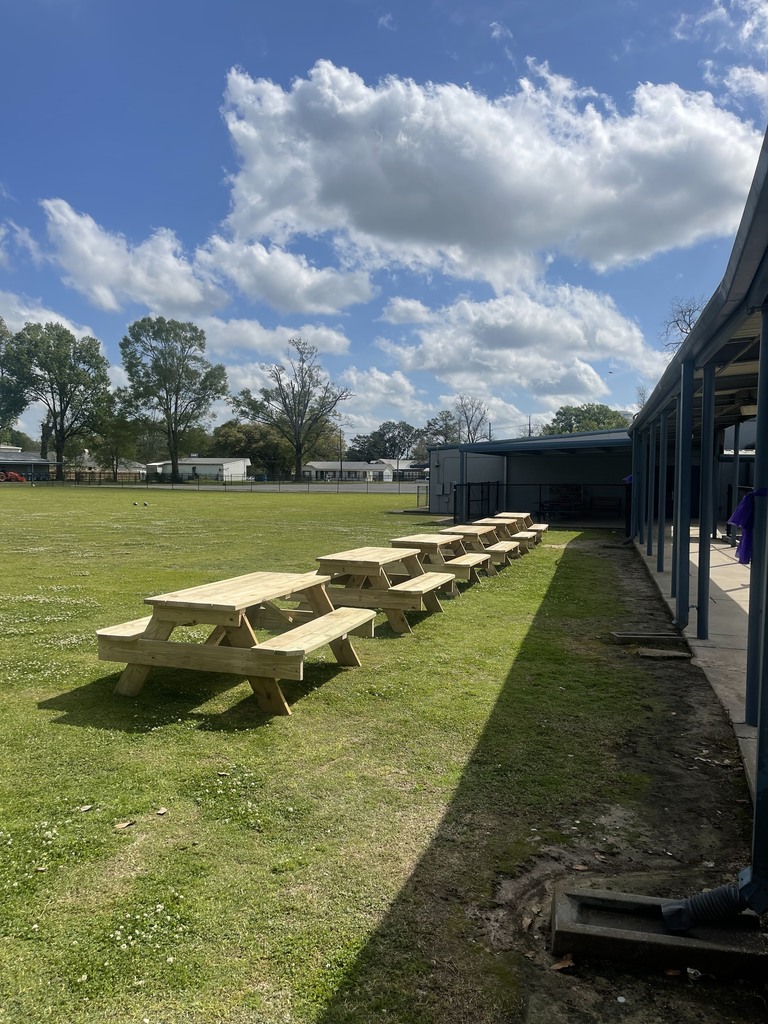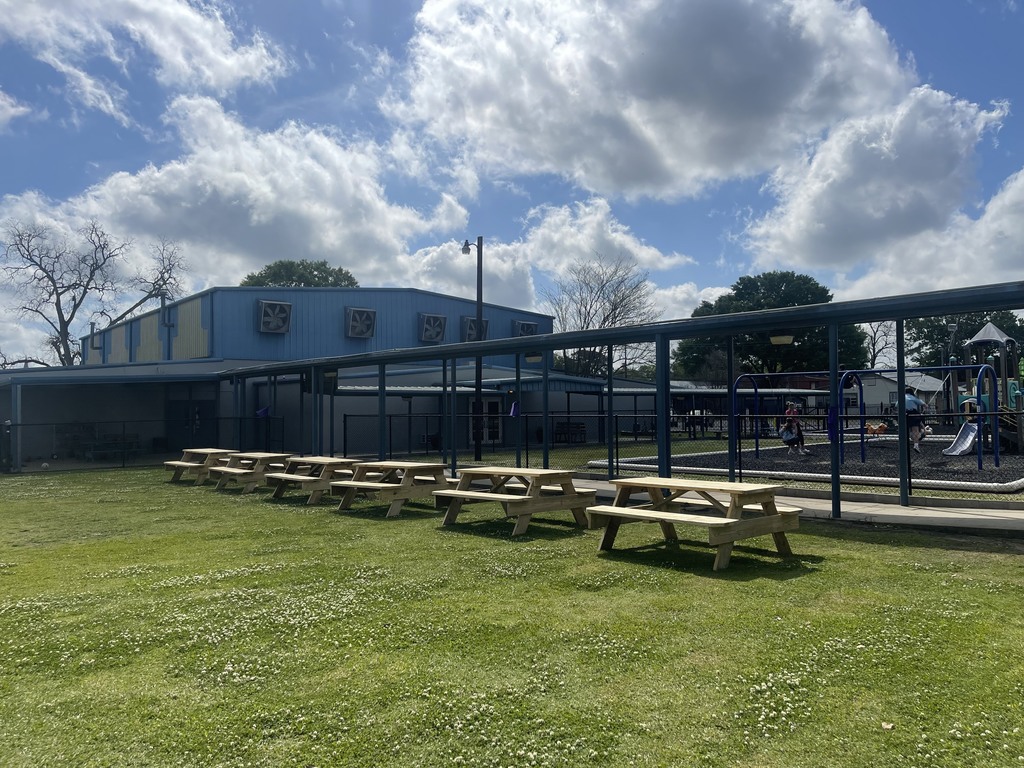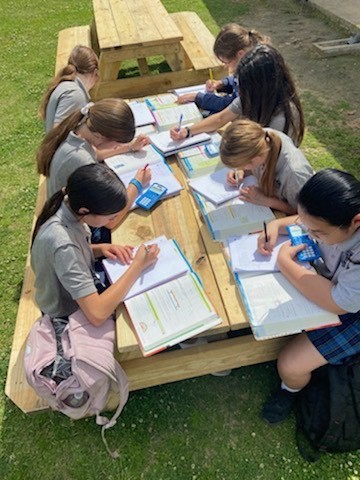 CCS is teaming up with Swanky's for our annual crawfish boil. Contact a CCS family or call the front office for tickets!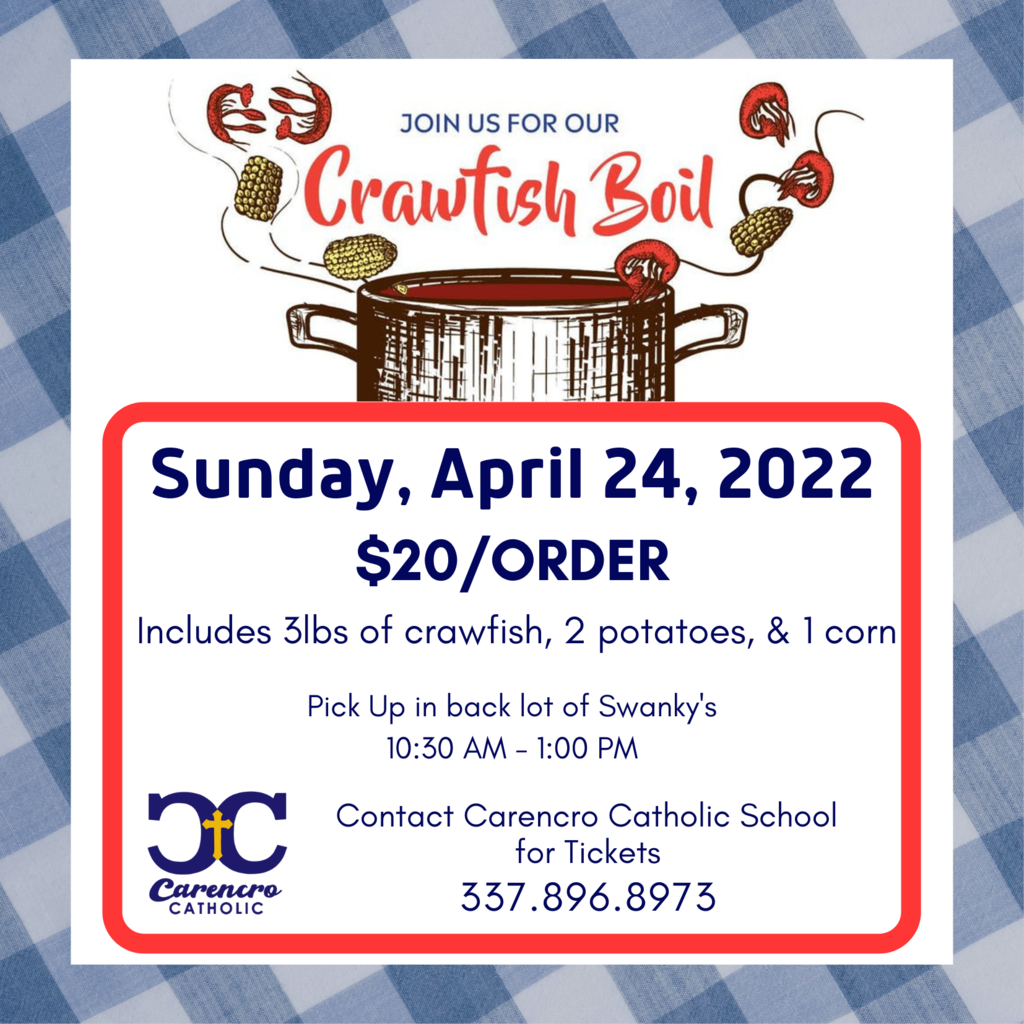 CCS students were able to enjoy the beautiful Spring weather and some yummy cold treats when the ICE CREAM Truck made a visit this week!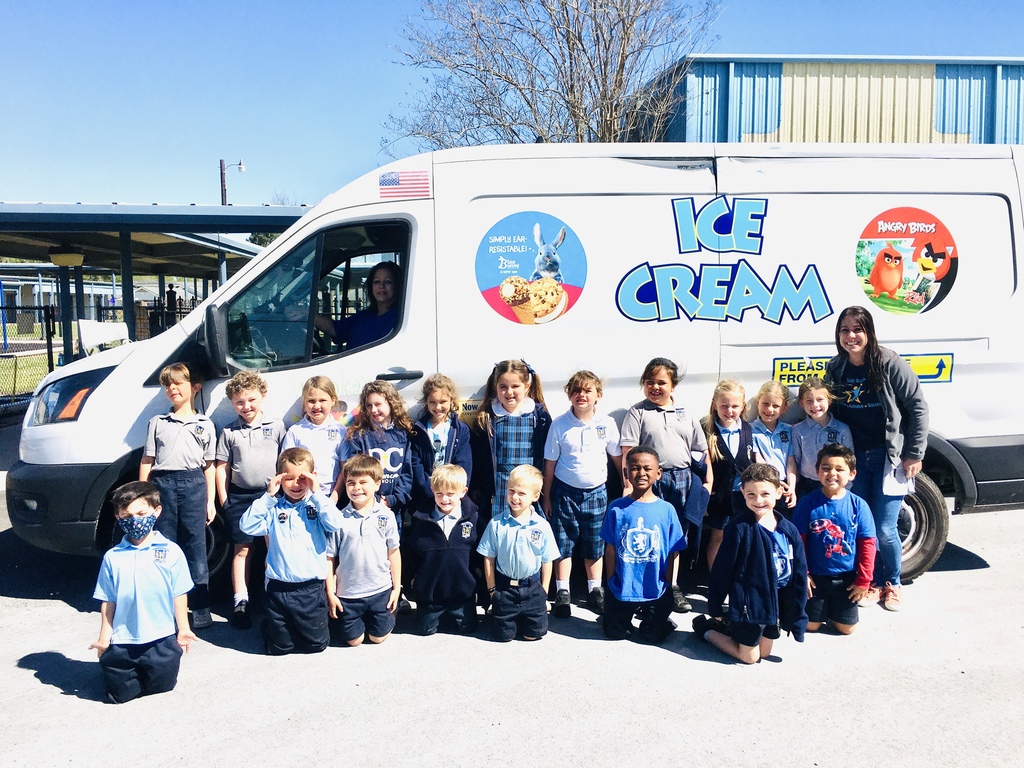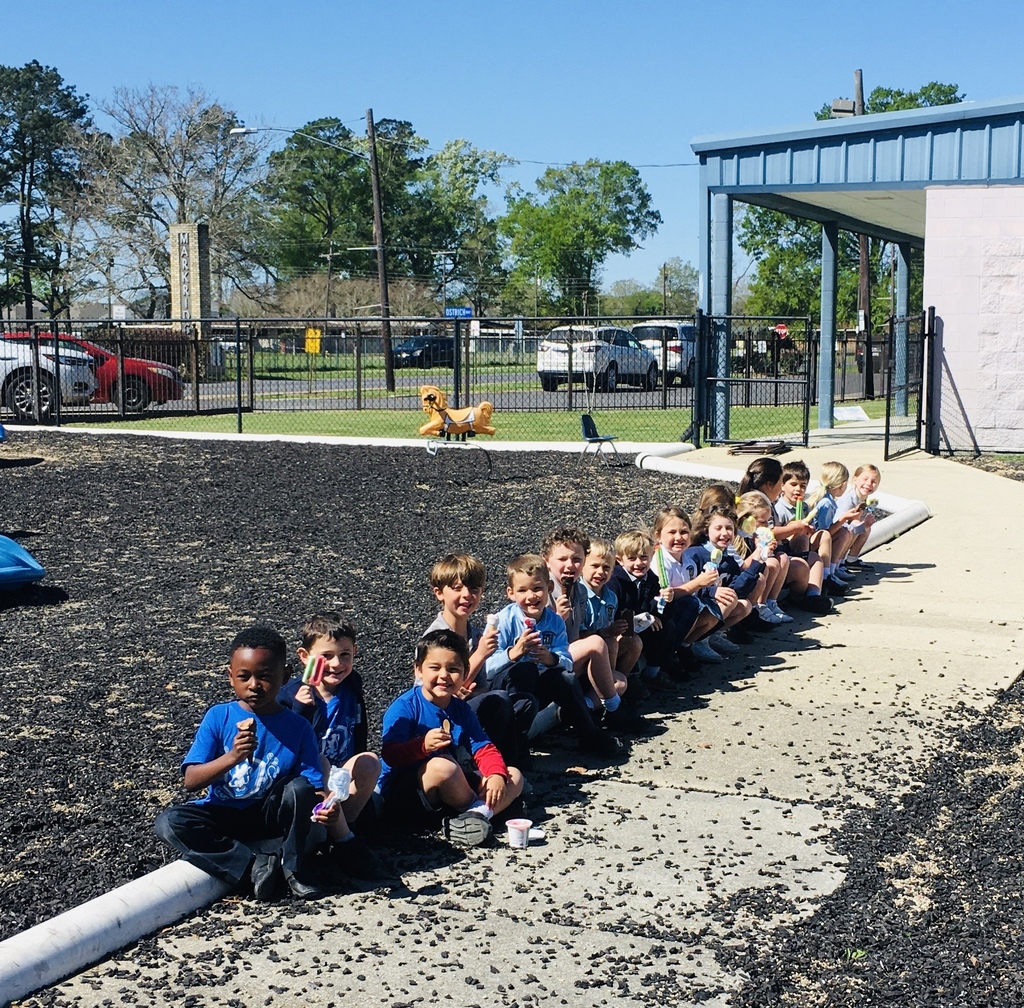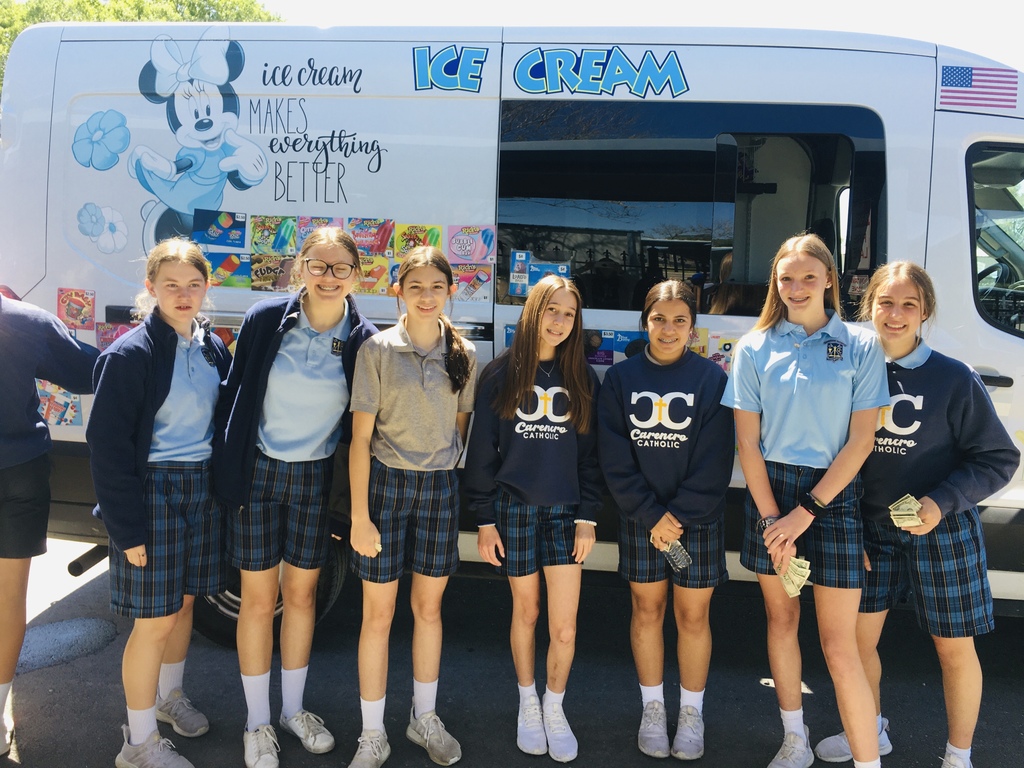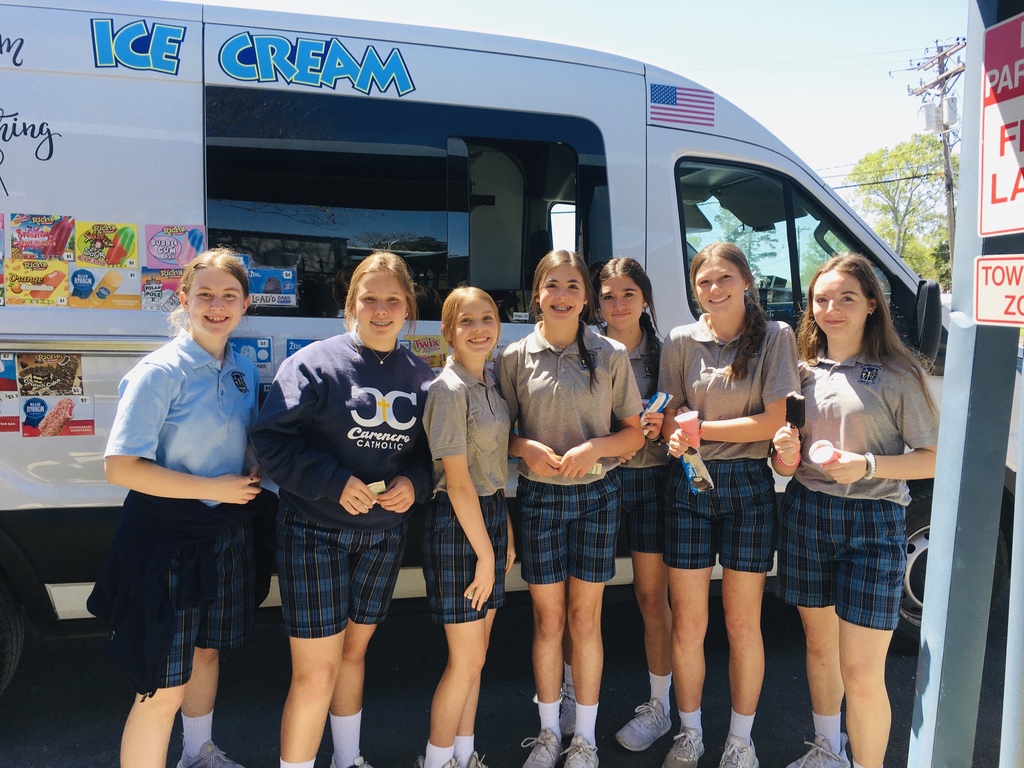 6th grade Ecologists are dissecting their Owl Pellets! What did their owl eat?They will be finding out this week as they recreate the animal bones they find!!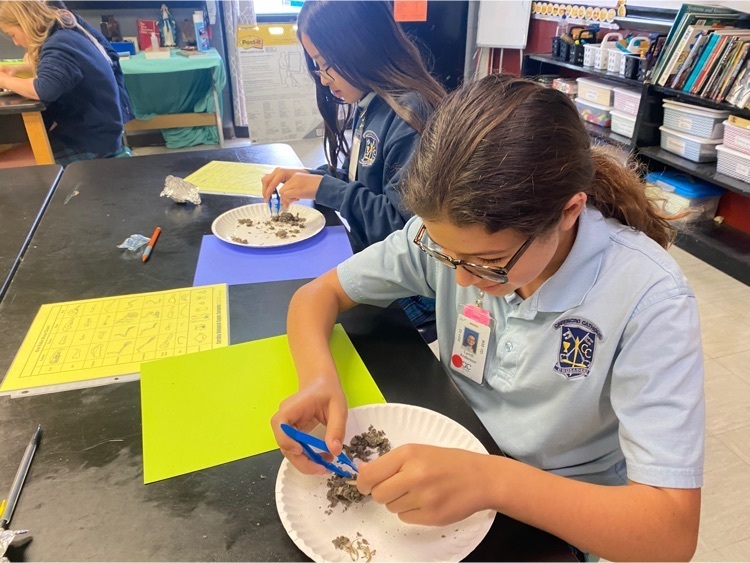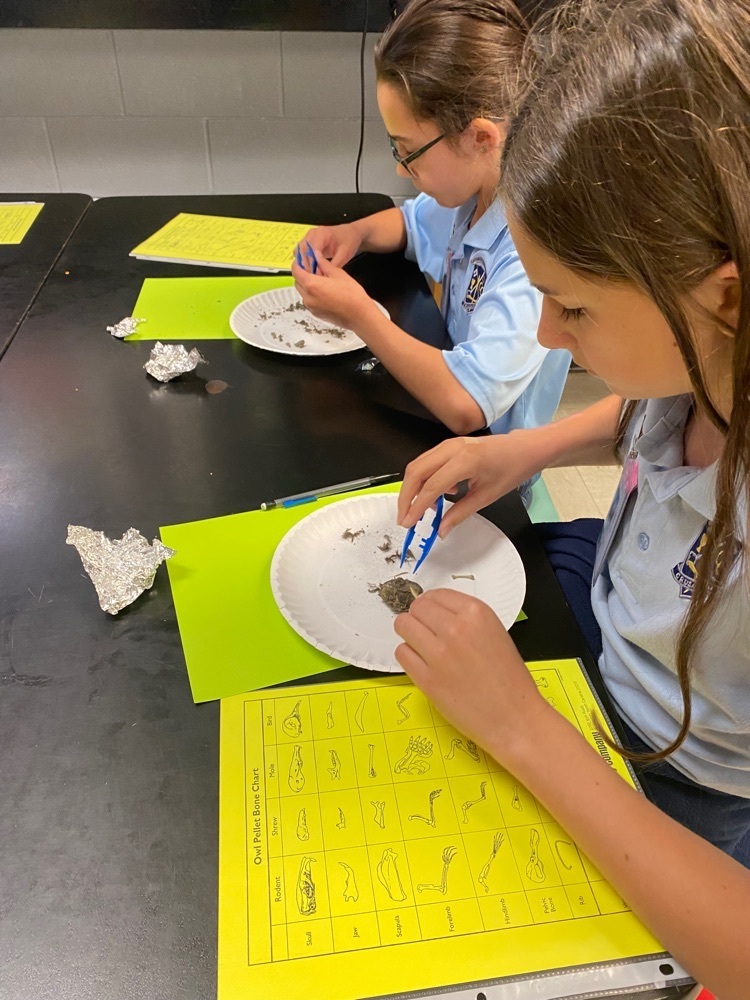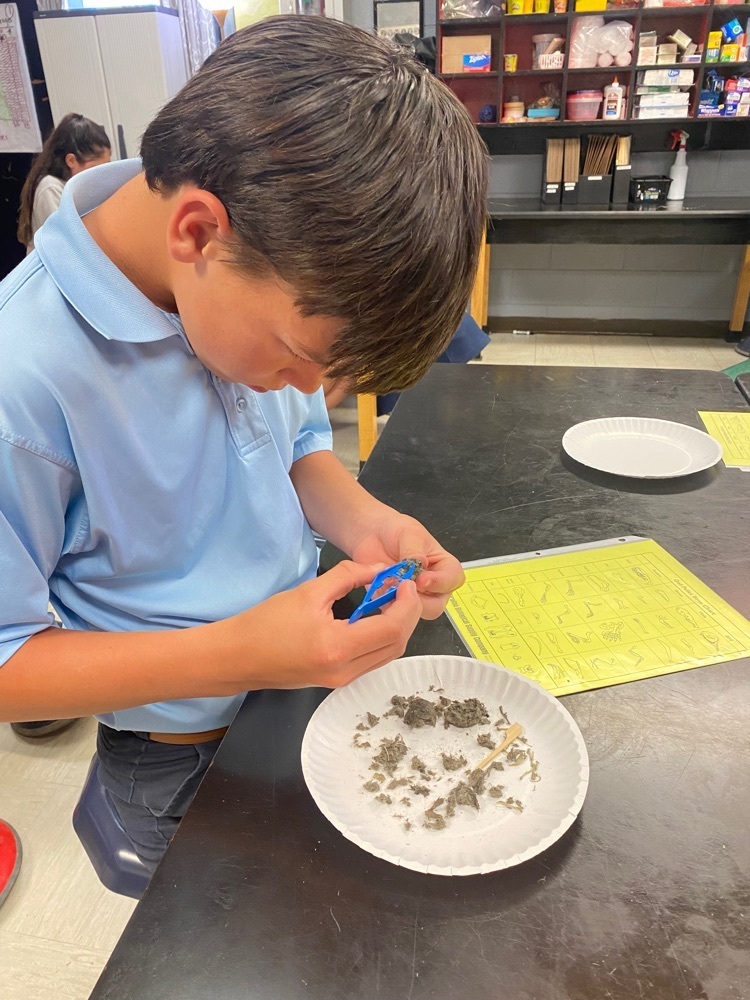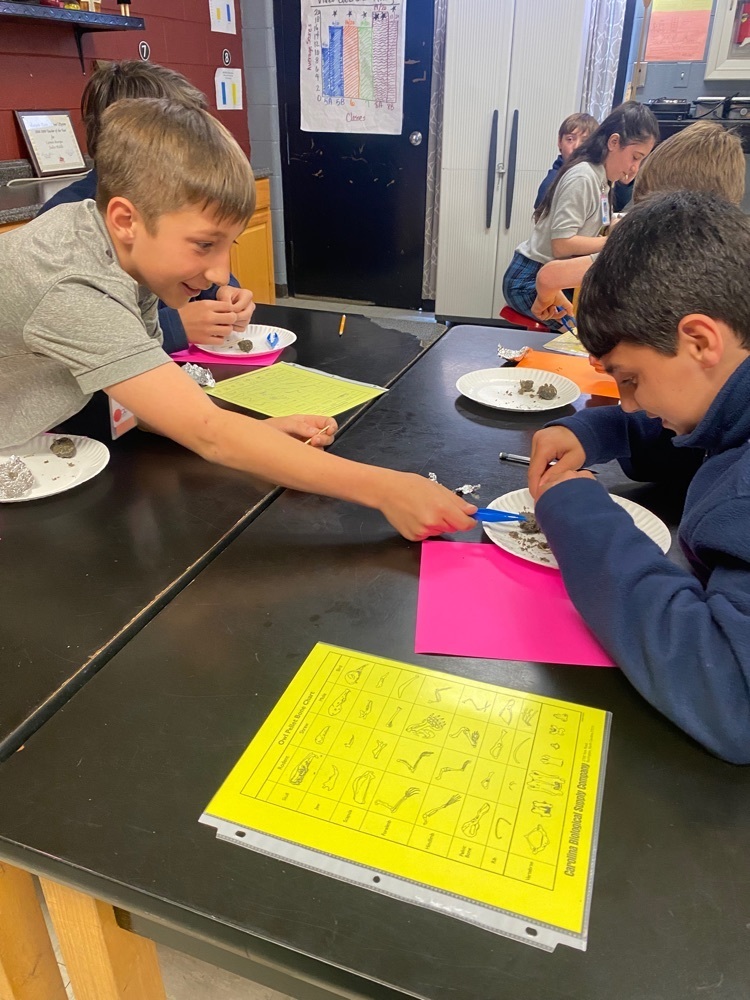 5th grade Astrologers are creating constellations using their name!! They are so creative!!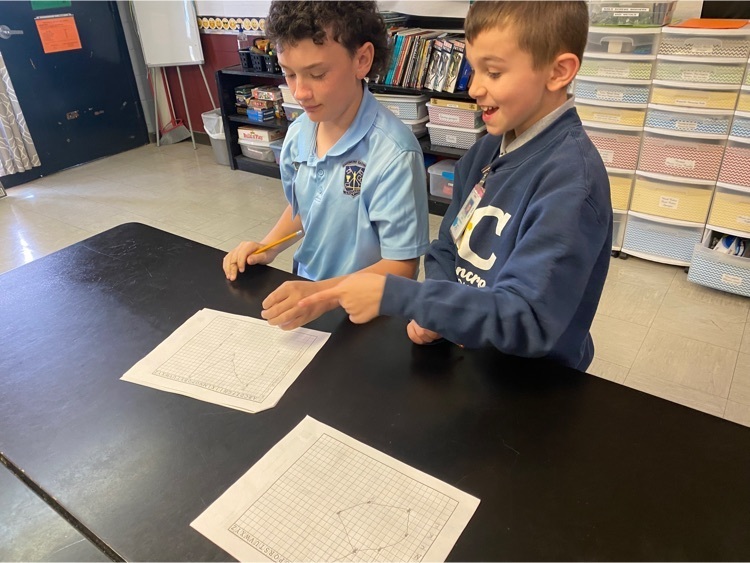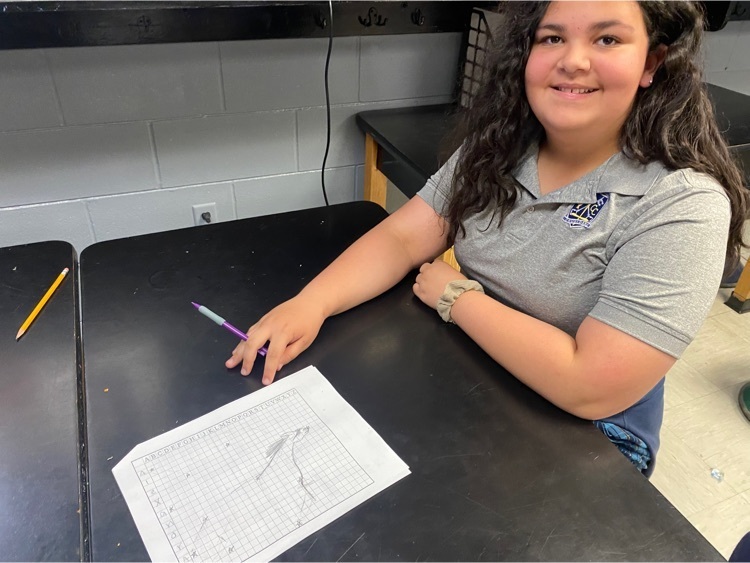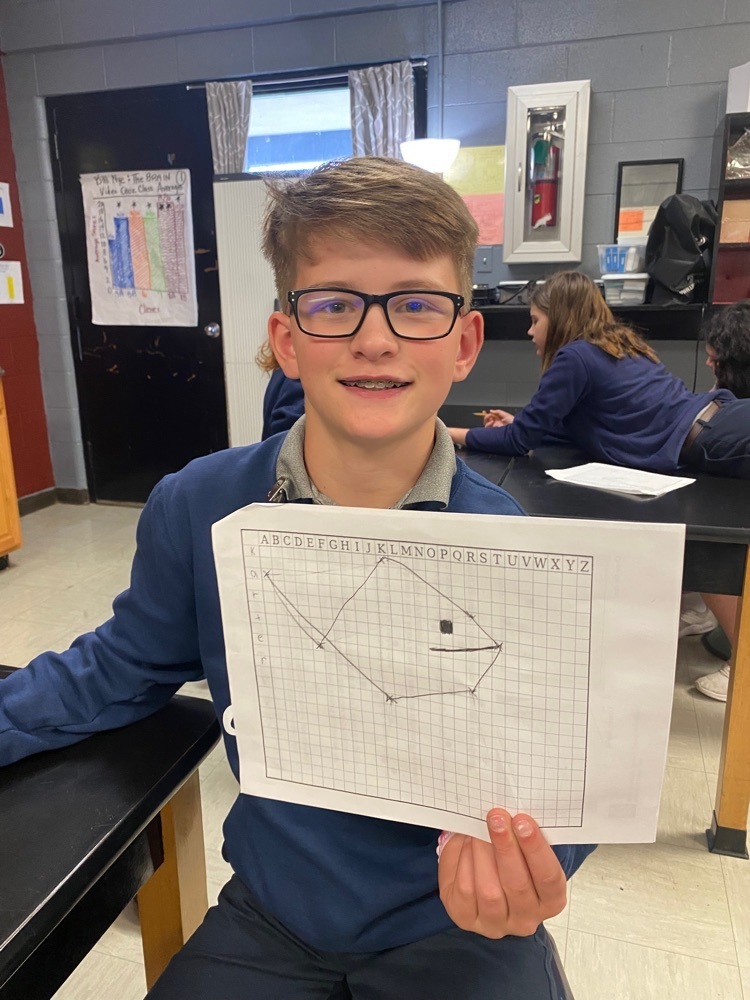 CCS will be CLOSED tomorrow (3.30.2022) due to the anticipated weather.

Mass is tomorrow in the CCS gym at 8:15a. Mass uniforms are required.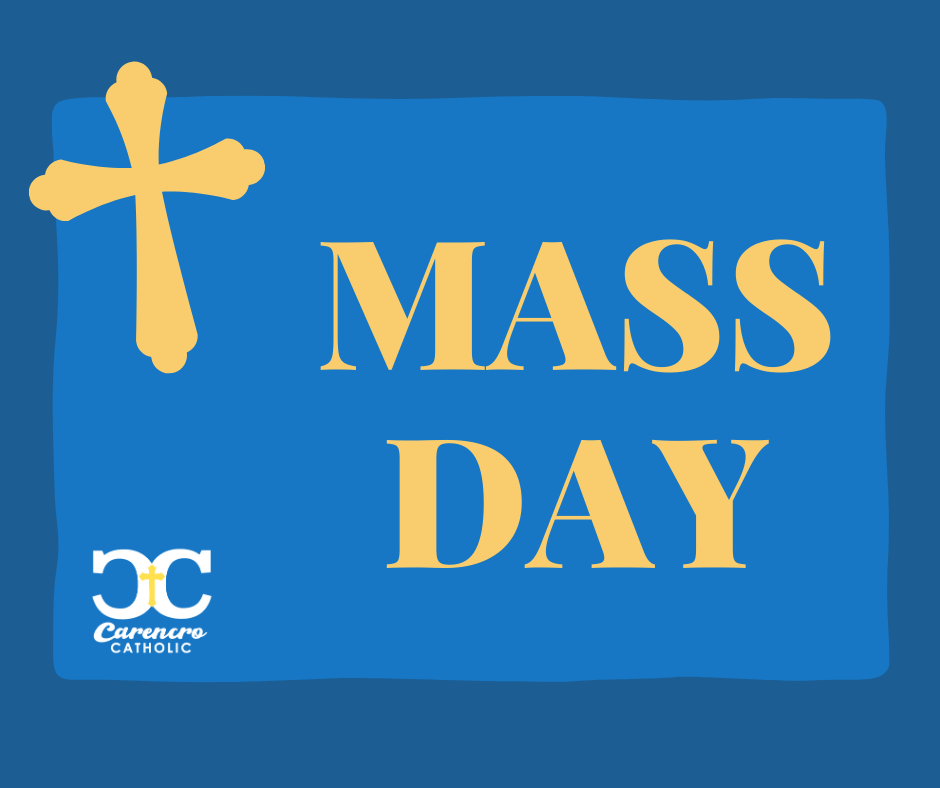 Kindergarten and 4th grade teamed up for an adventurous BUG HUNT!!!!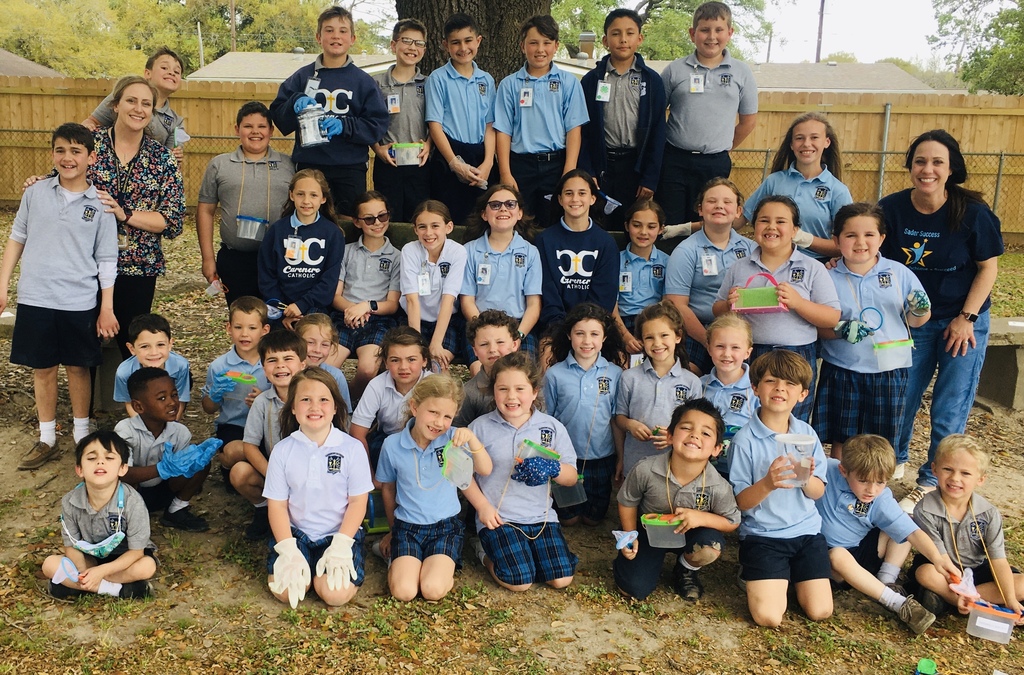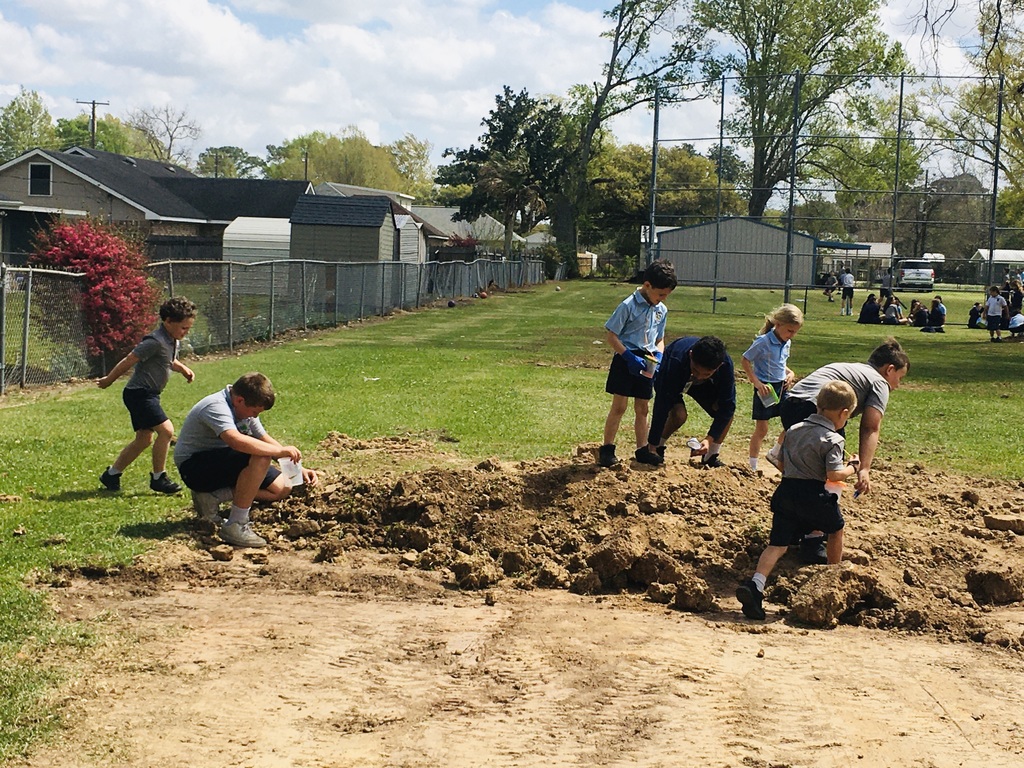 Pre-K4 planted wildflowers and journaled their findings. They can't wait to see their flowers grow!!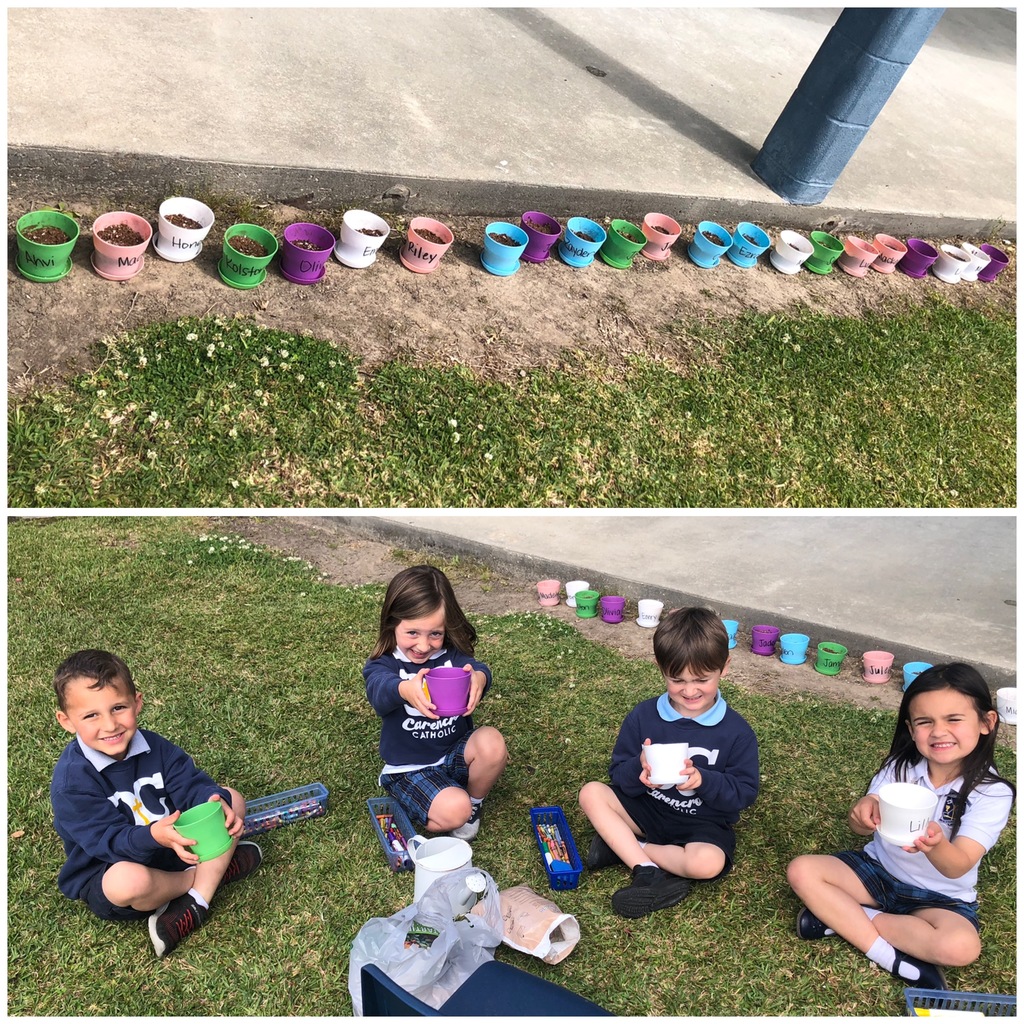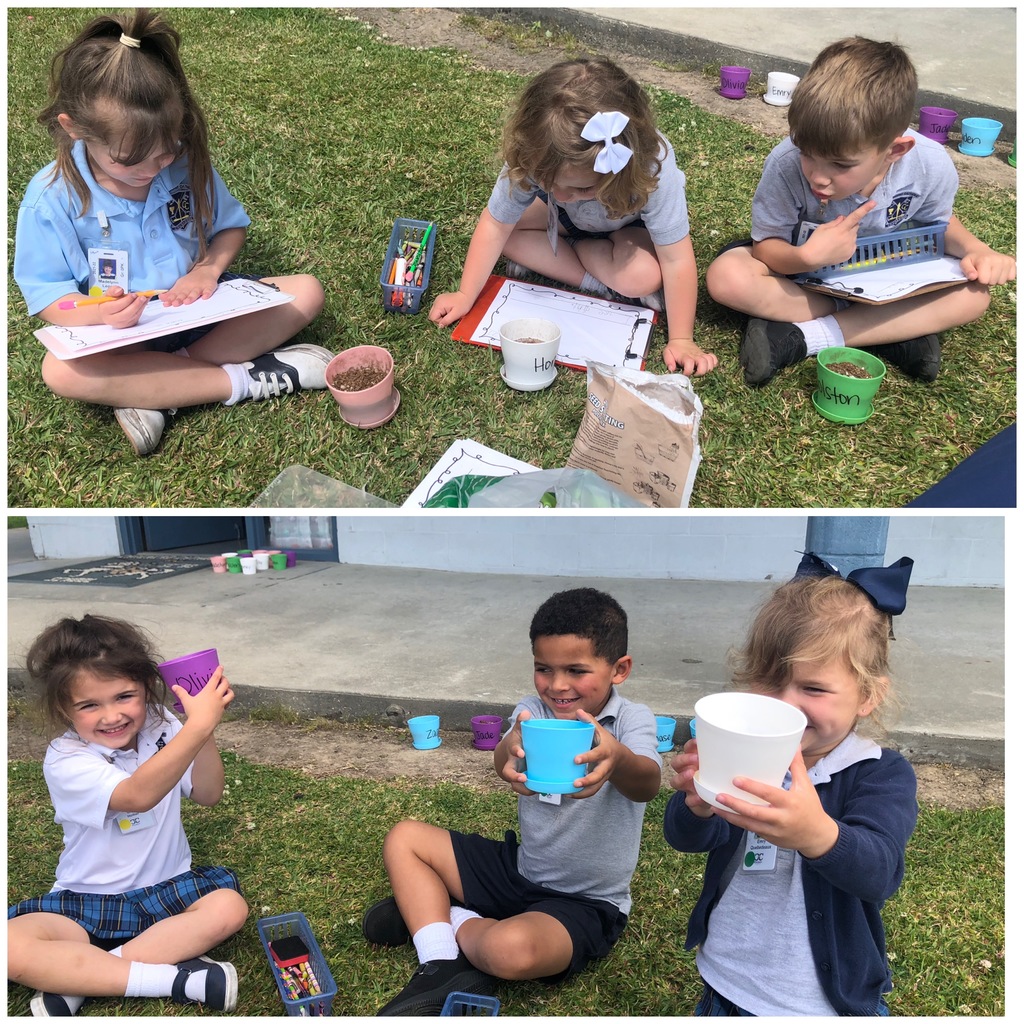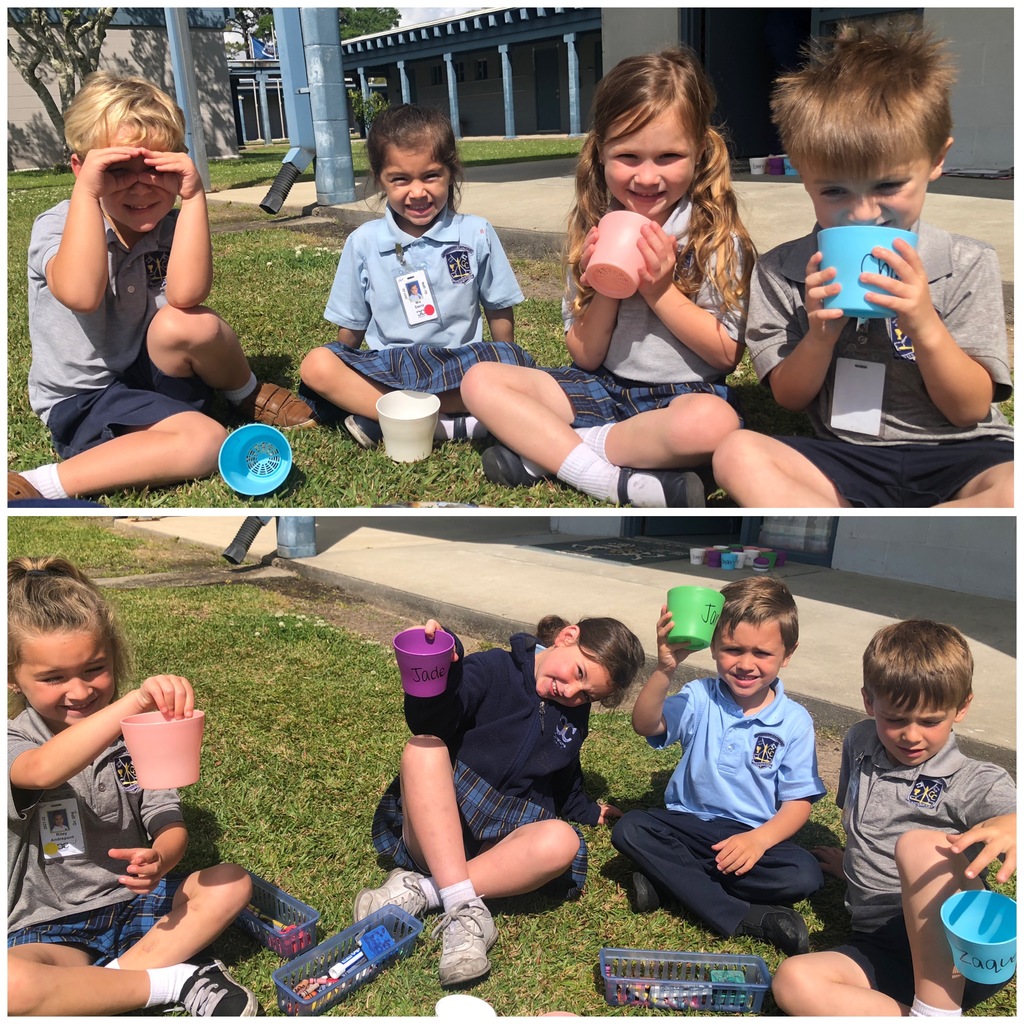 Thank you to our generous sponsors for helping us reach $6,860 of our goal! Auto Glass Experts Marlin Industries Scott Thomas Danrik Construction Church Point Wholesale Coach Bab Magnolia Lawn Management Bergeron Properties Hope Healing Joy Counseling Prejean's Wholesale Meats St. Pierre Promos Tractor Link Ardco Equipment PCM Logistics McDonalds Anonymous Donors (4)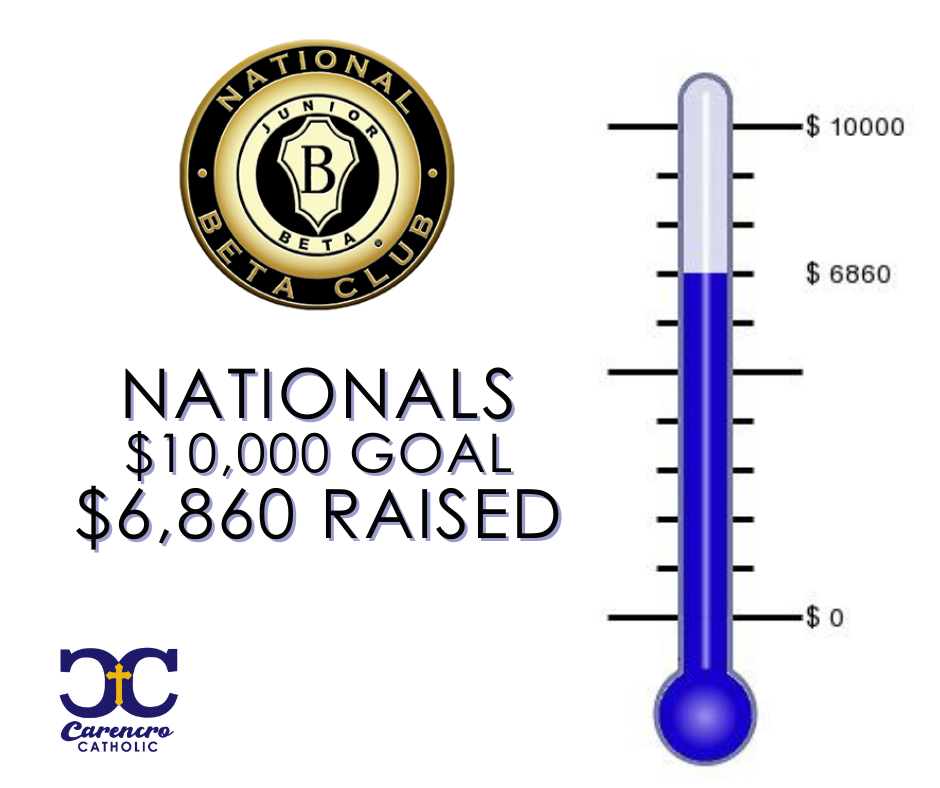 The Early Learning classes took a trip to the bowling alley. They enjoyed pizza, bowling, and an ice cream treat!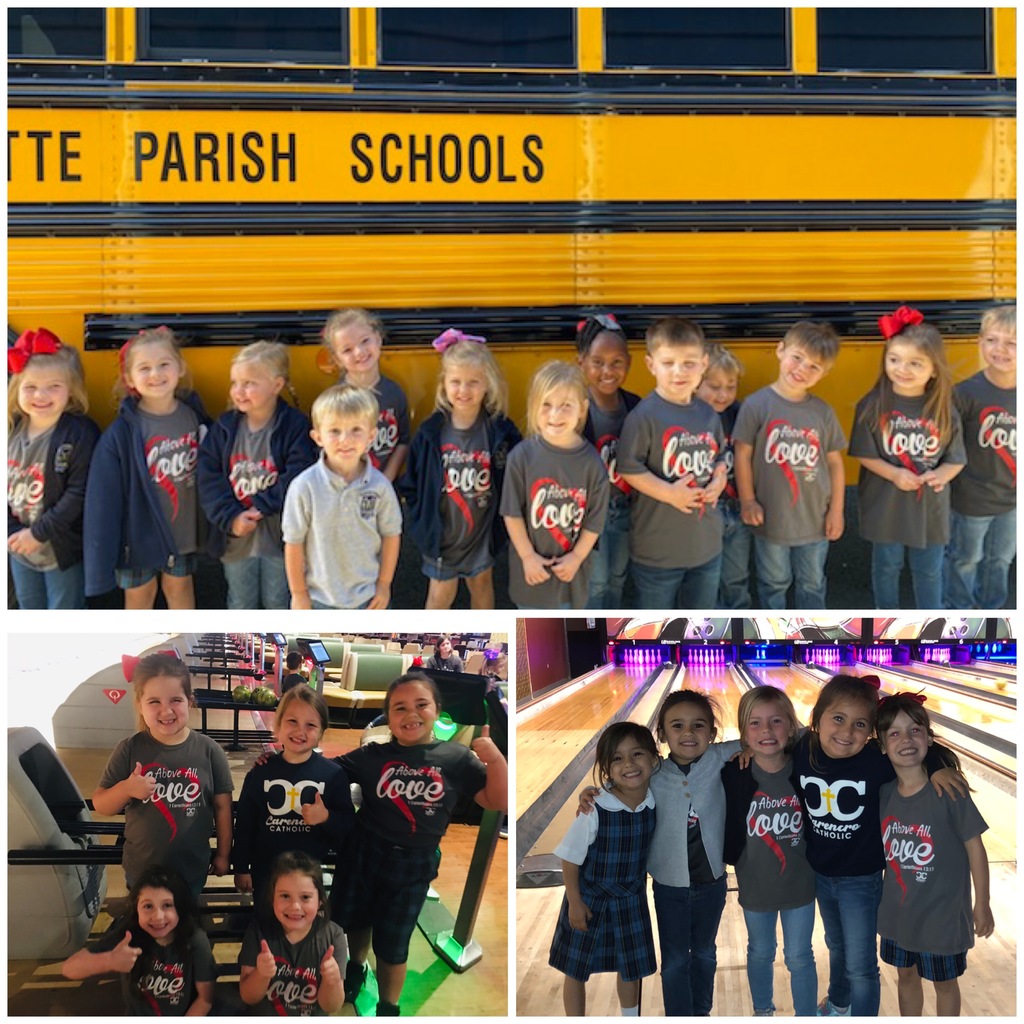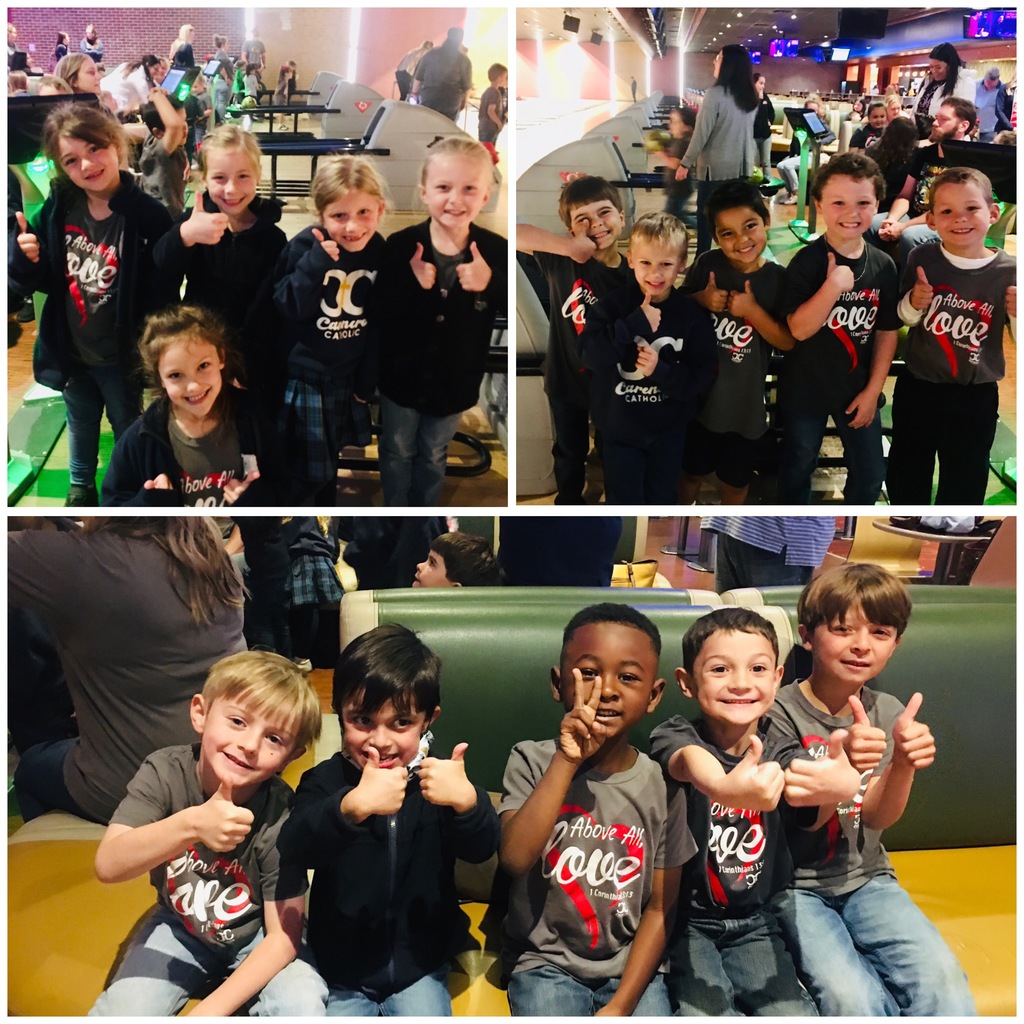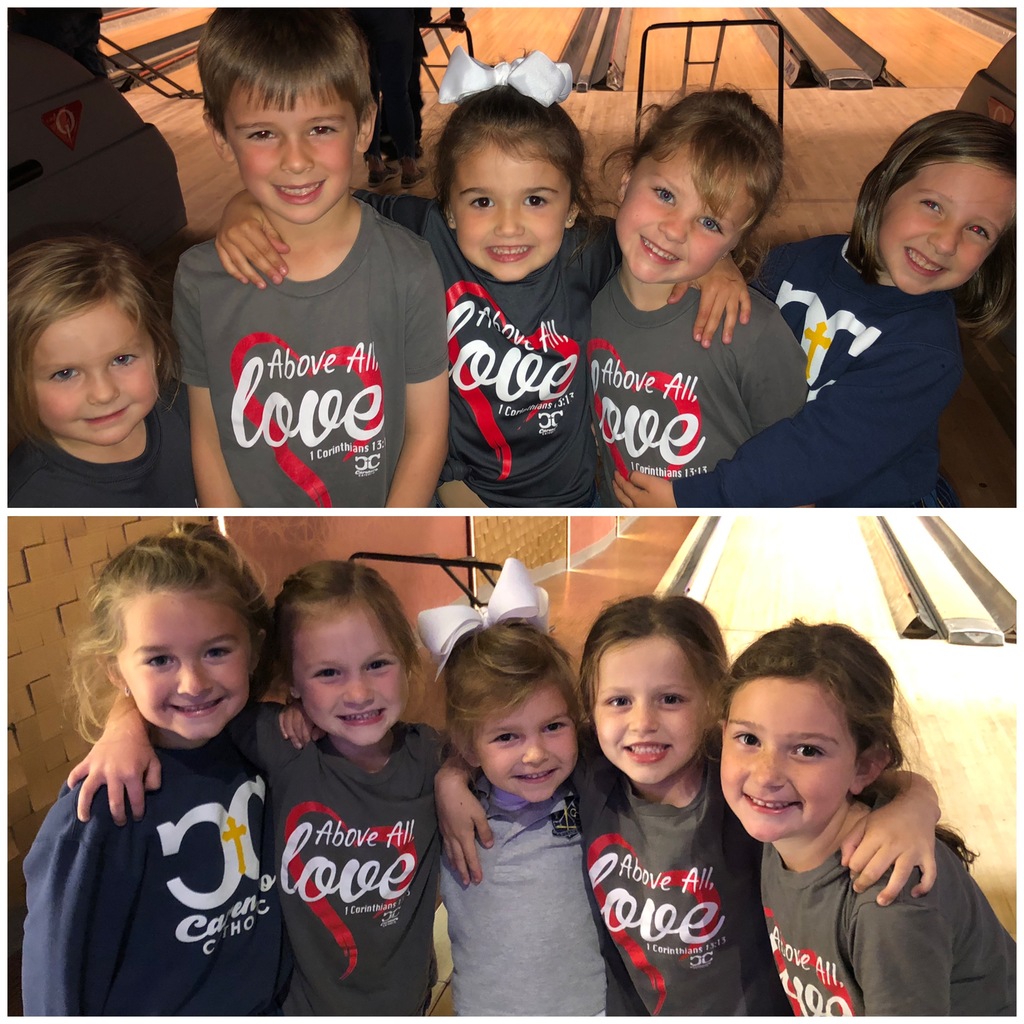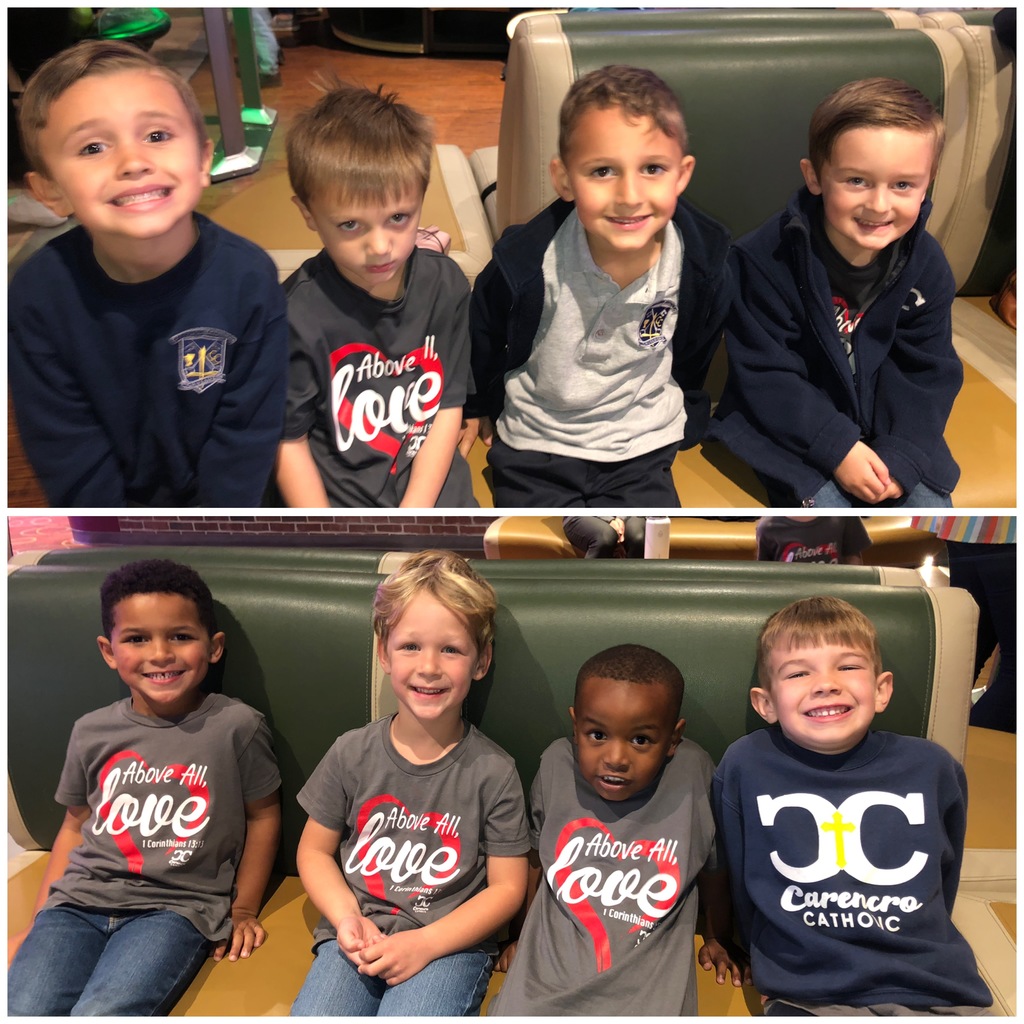 During the unit for surface area & volume, Ms. Cassi's 7th grade math class used the Early Learning playground equipment to get their hands-on learning with measuring and calculating surface area and volume!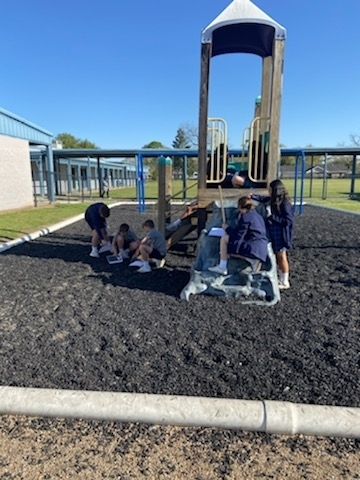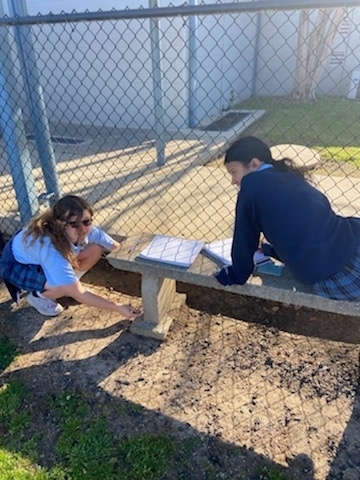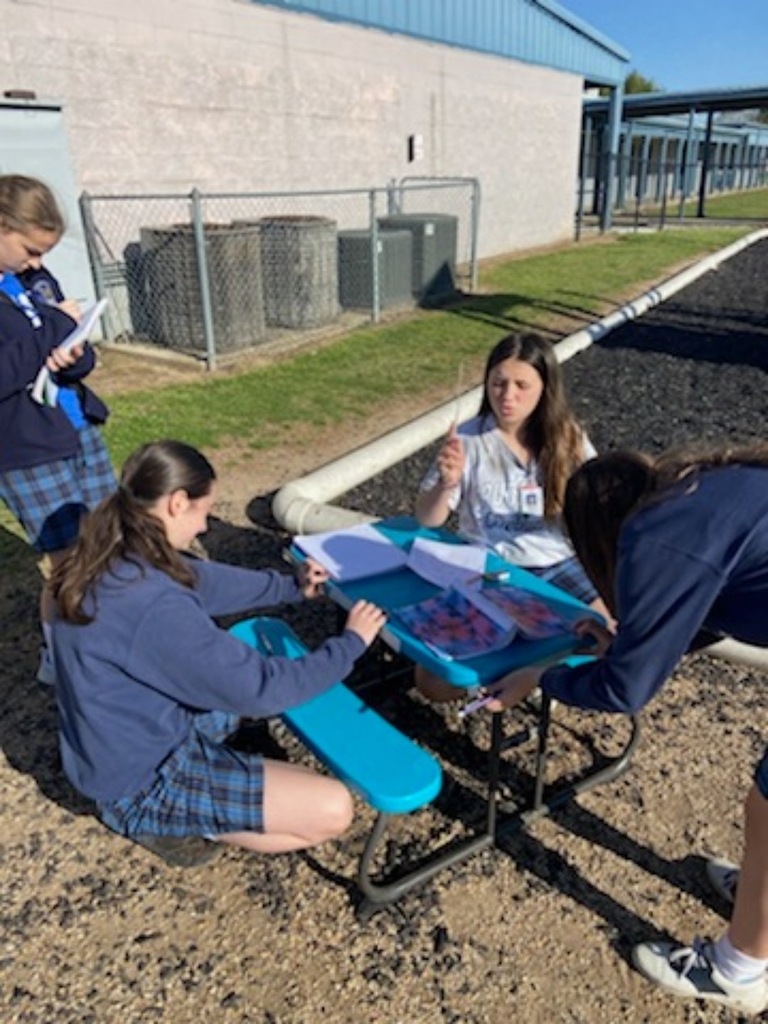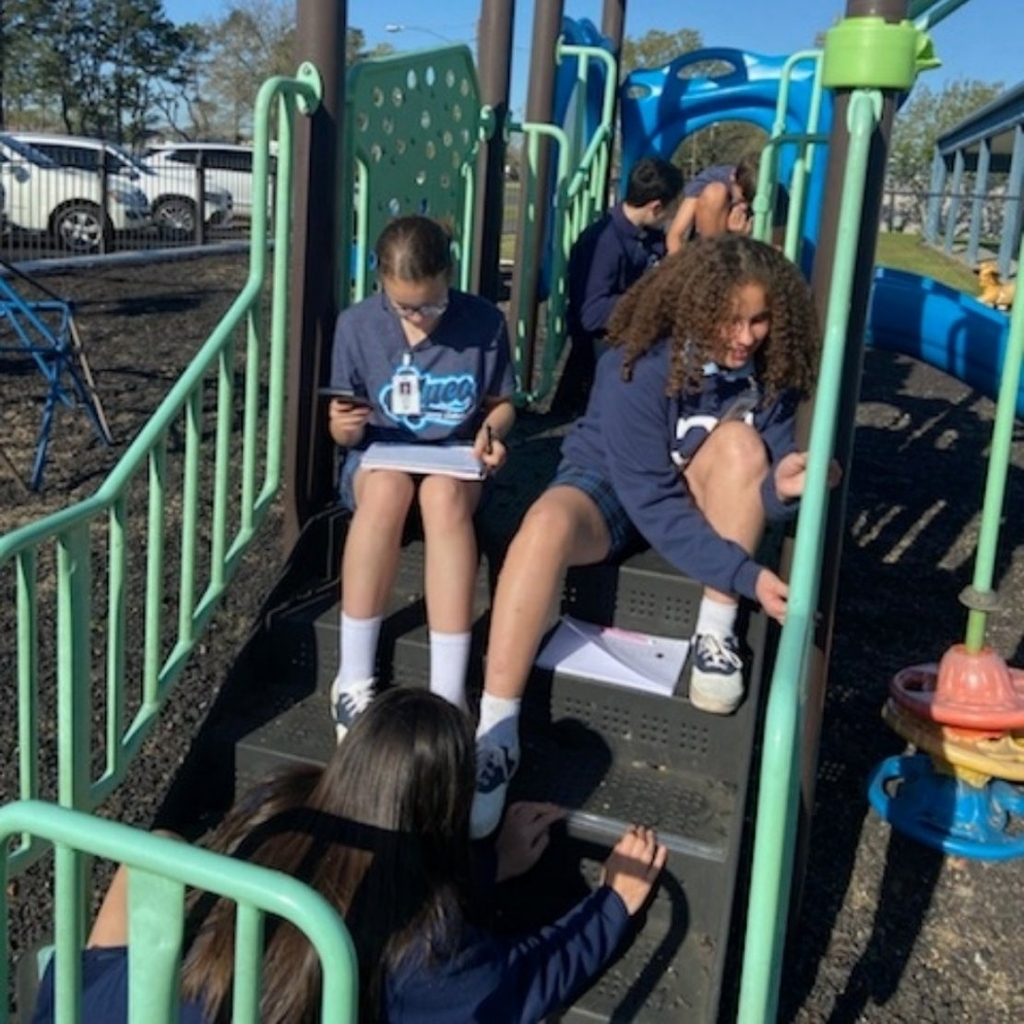 Mrs. Leah's Kindergarten Class hosted the Q & U Wedding today! What a beautiful day it was! The students learned that U always follows Q. They are united in words such as quiet, quilt, queen, & question!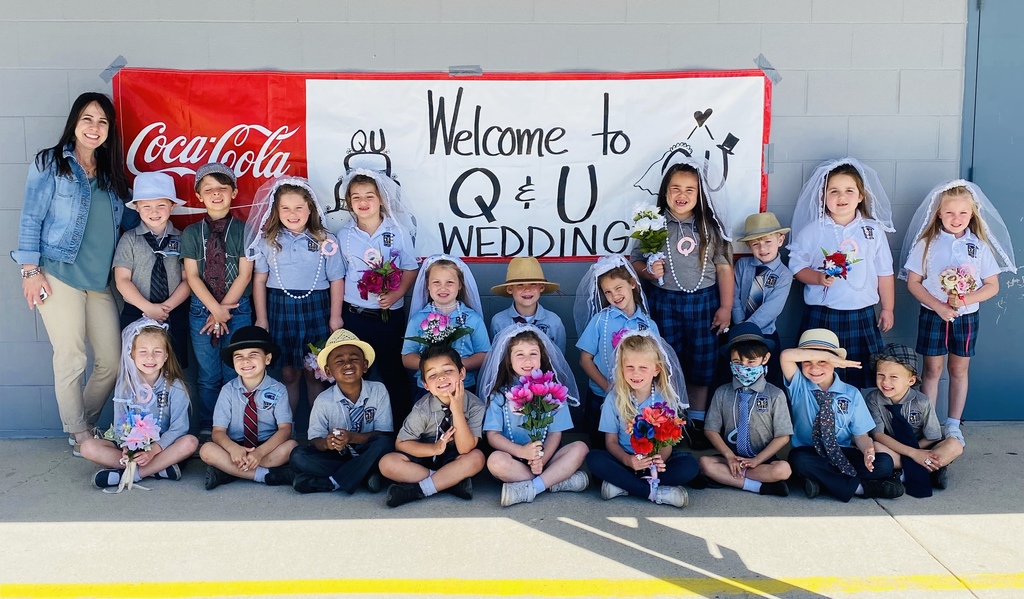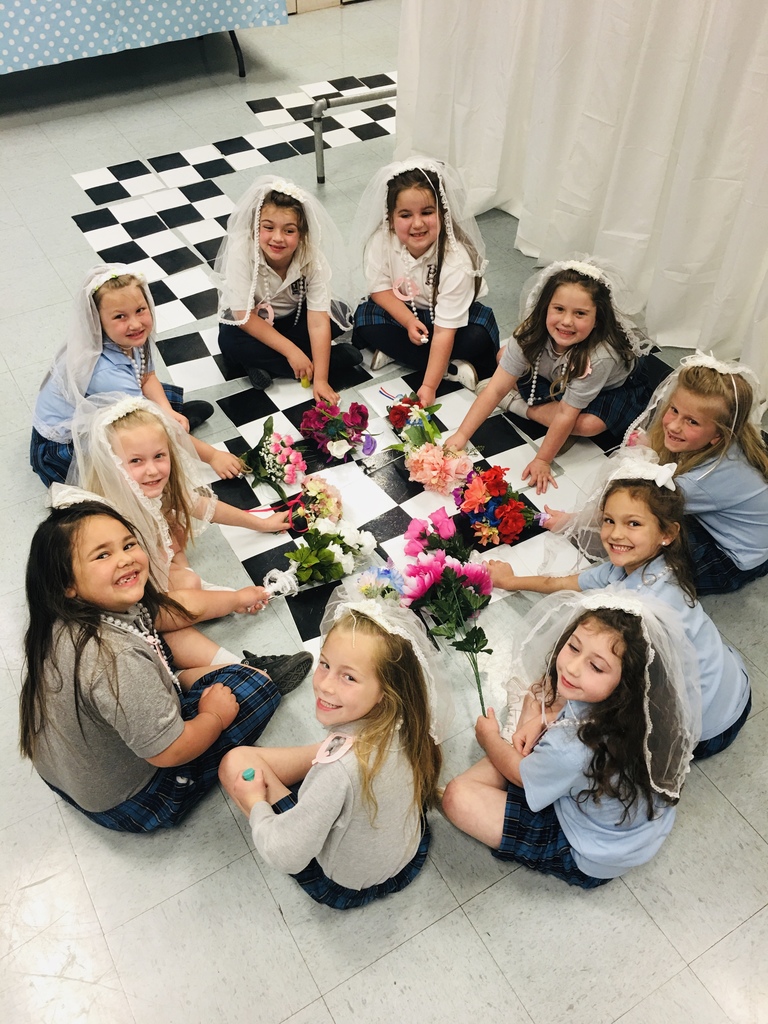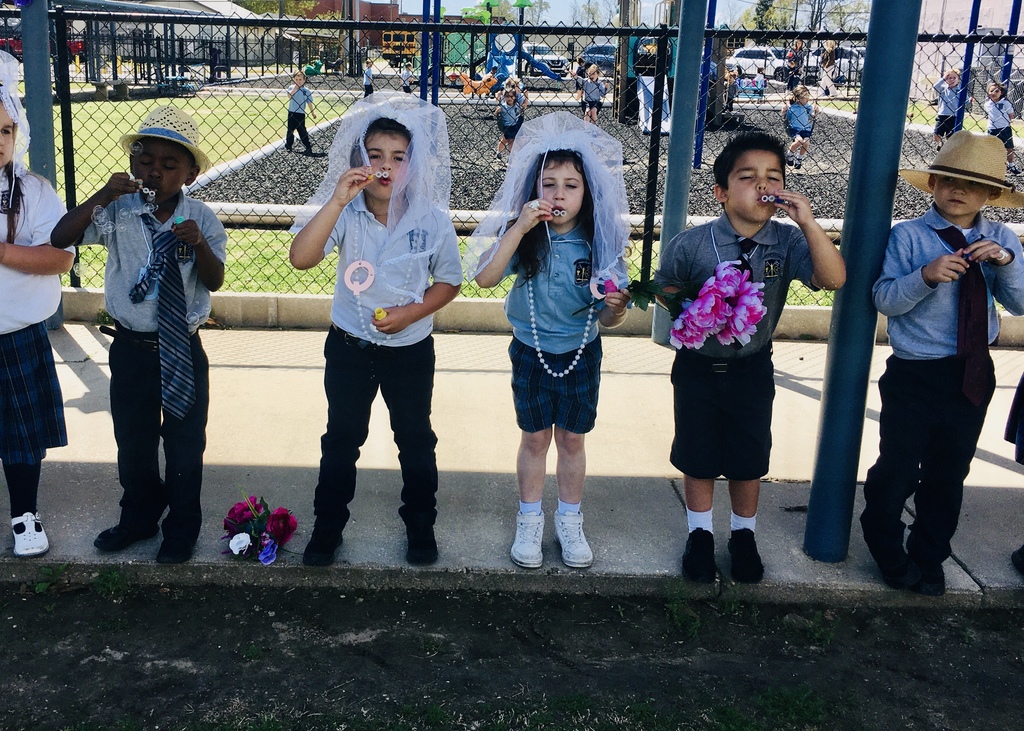 Last call for Drama and Robotics t-shirts! Drama: Complete the form -
https://forms.gle/v9z8WY9V9crTmdkY6
- and send in your money. Robotics: You can send in your green form and money or complete the online order form -
https://forms.gle/CNntnHFxKM7tqYM77
- and send your money in. *Students will be able to wear the Robotics shirt every Thursday throughout the remainder of the school year.