Kindergarten and 4th grade teamed up for an adventurous BUG HUNT!!!!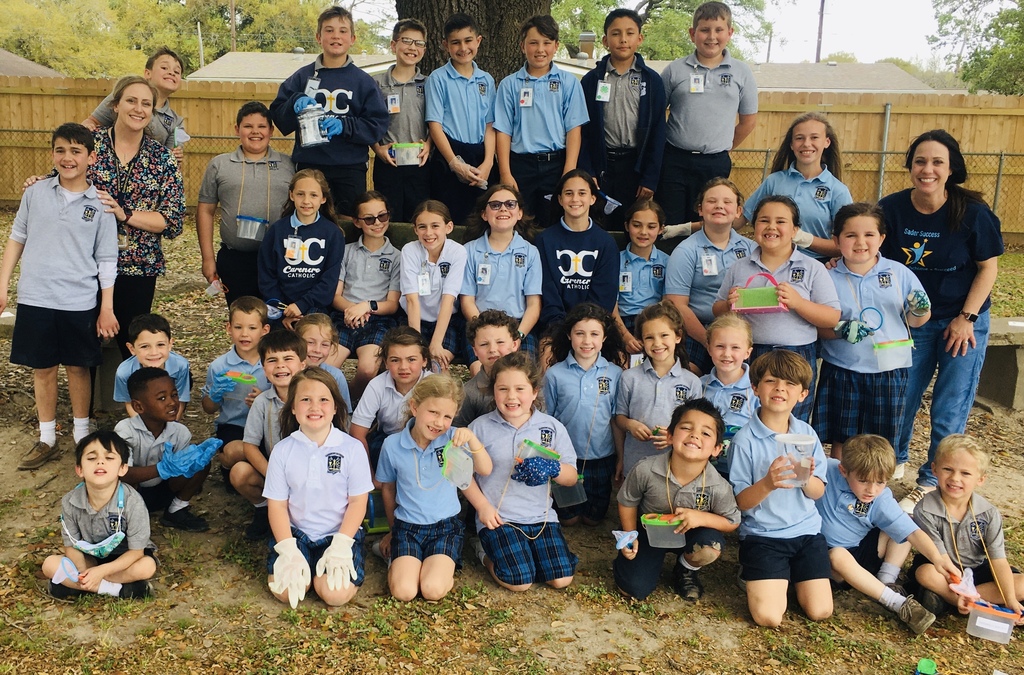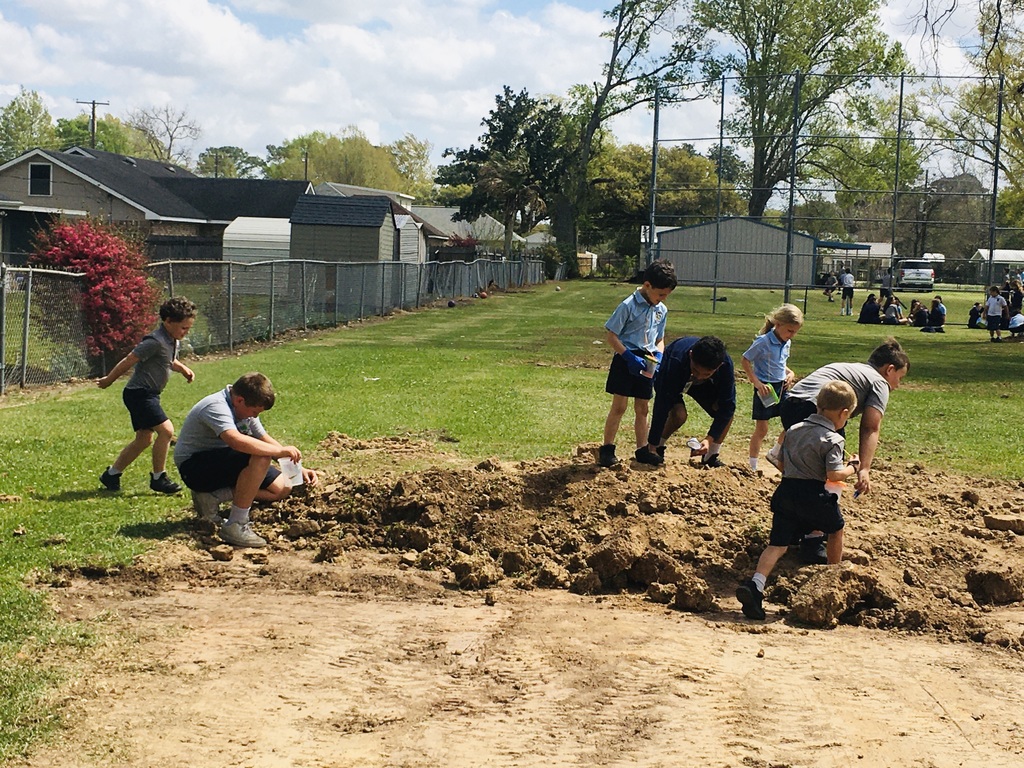 Pre-K4 planted wildflowers and journaled their findings. They can't wait to see their flowers grow!!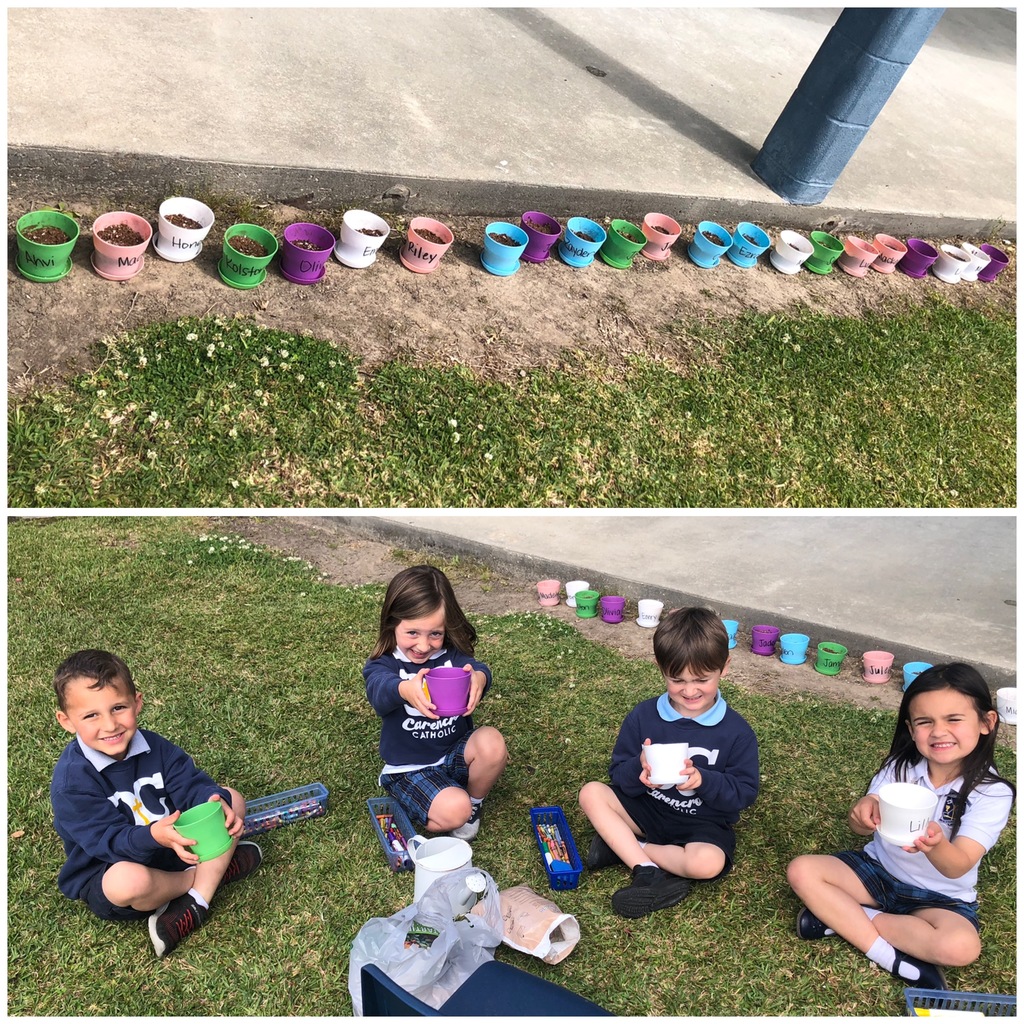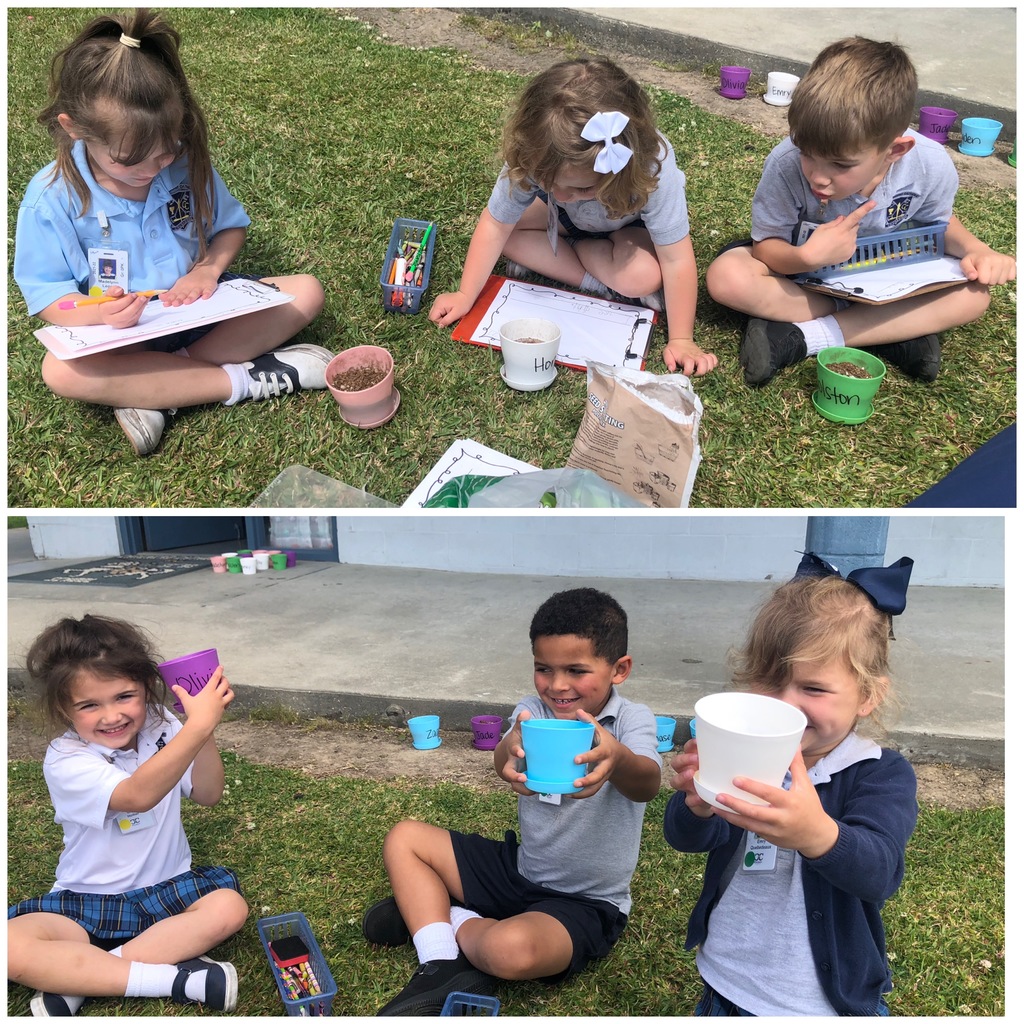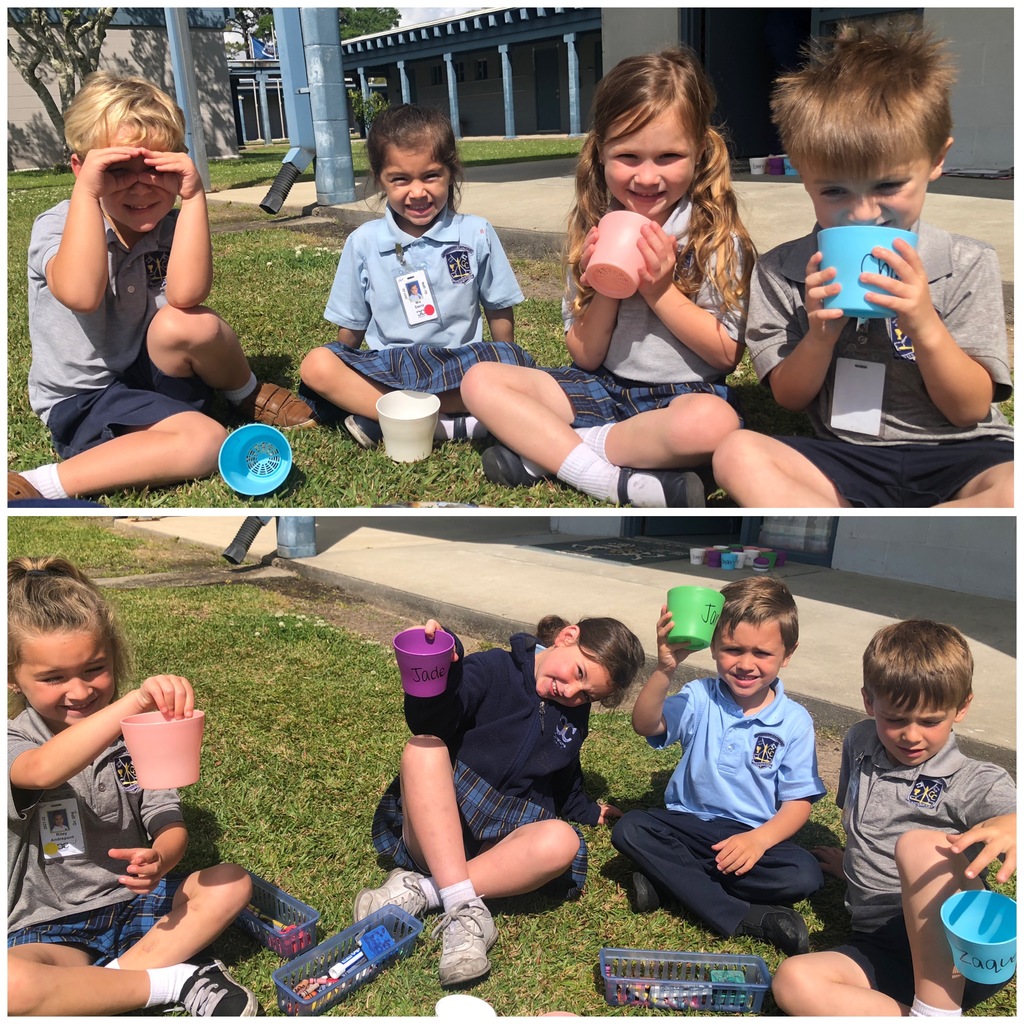 Thank you to our generous sponsors for helping us reach $6,860 of our goal! Auto Glass Experts Marlin Industries Scott Thomas Danrik Construction Church Point Wholesale Coach Bab Magnolia Lawn Management Bergeron Properties Hope Healing Joy Counseling Prejean's Wholesale Meats St. Pierre Promos Tractor Link Ardco Equipment PCM Logistics McDonalds Anonymous Donors (4)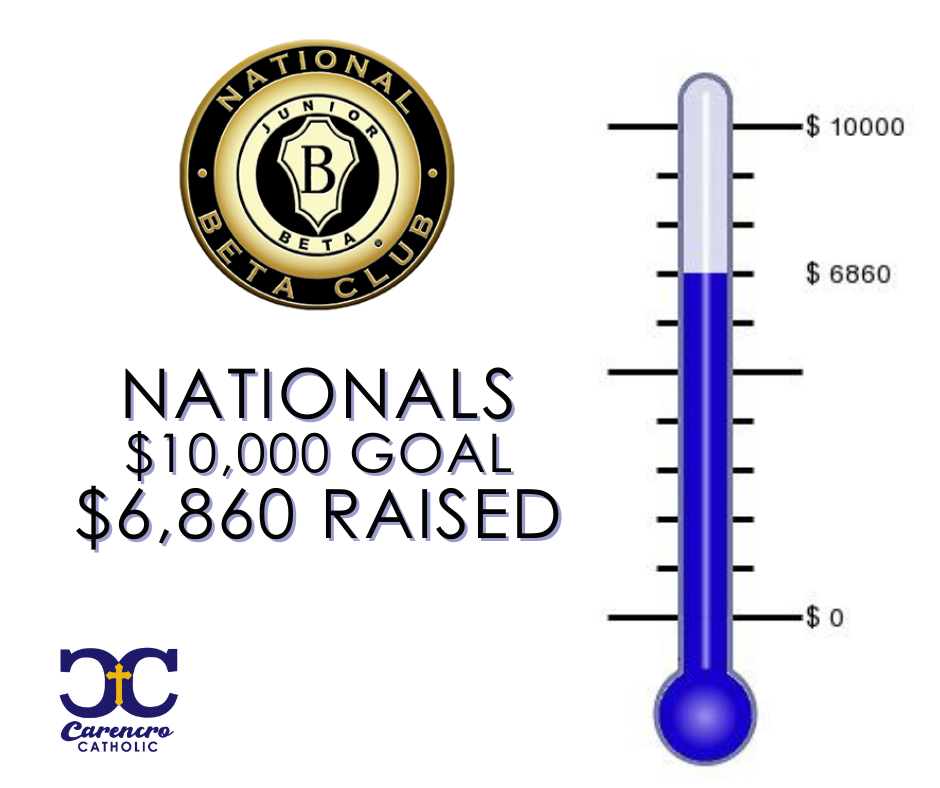 The Early Learning classes took a trip to the bowling alley. They enjoyed pizza, bowling, and an ice cream treat!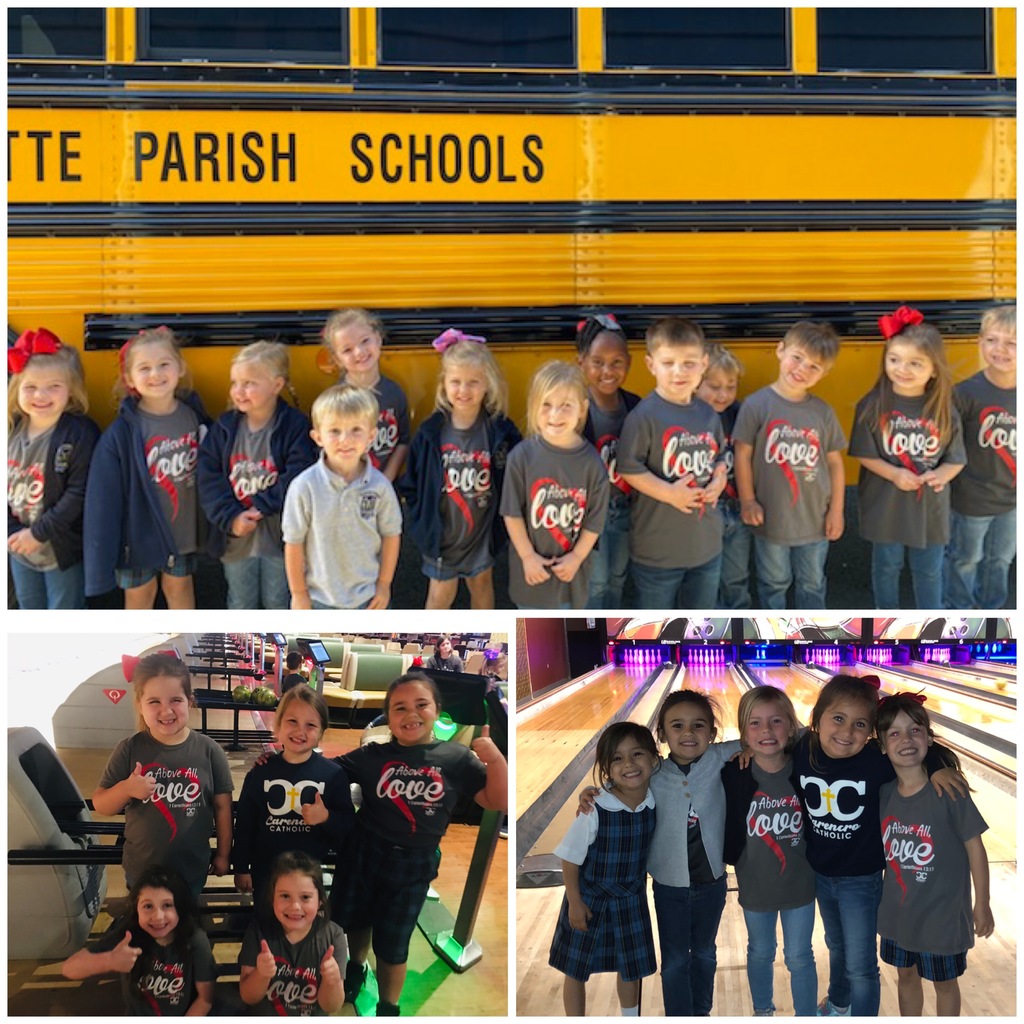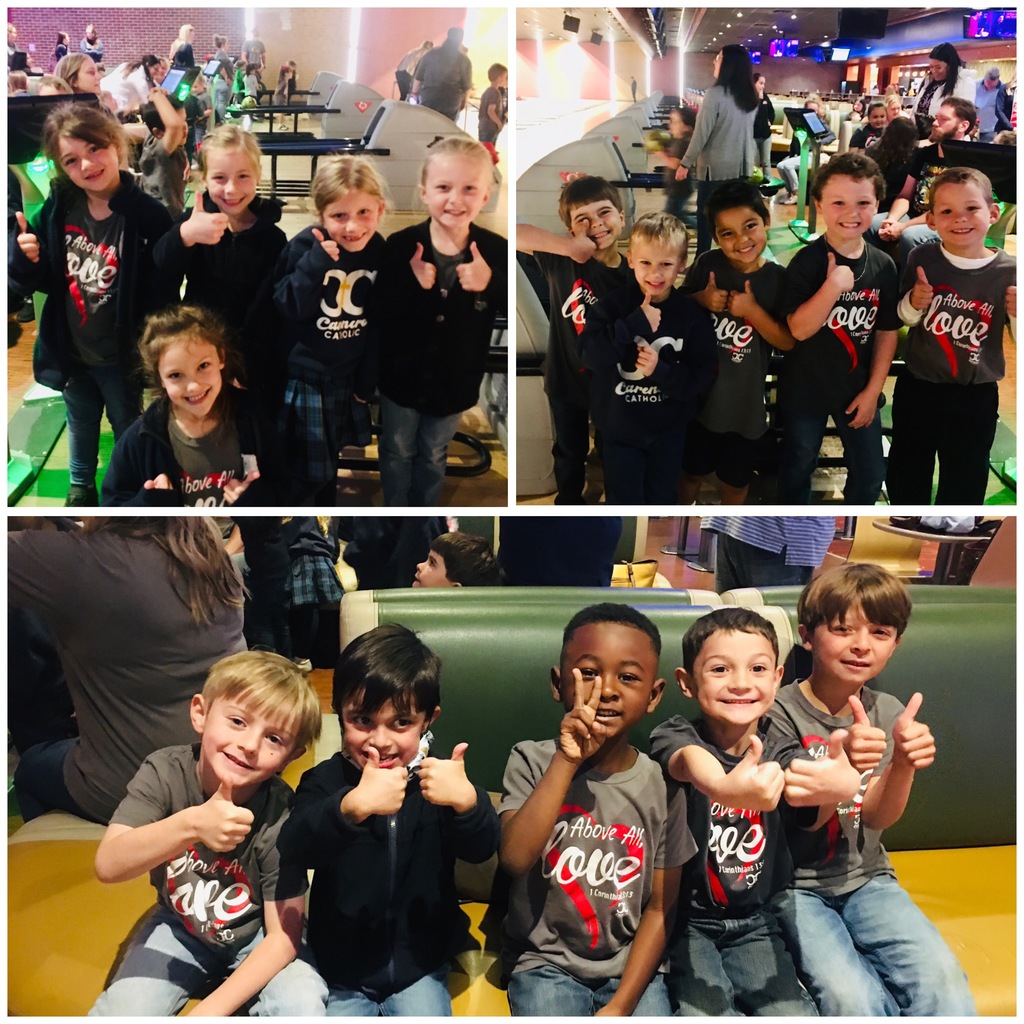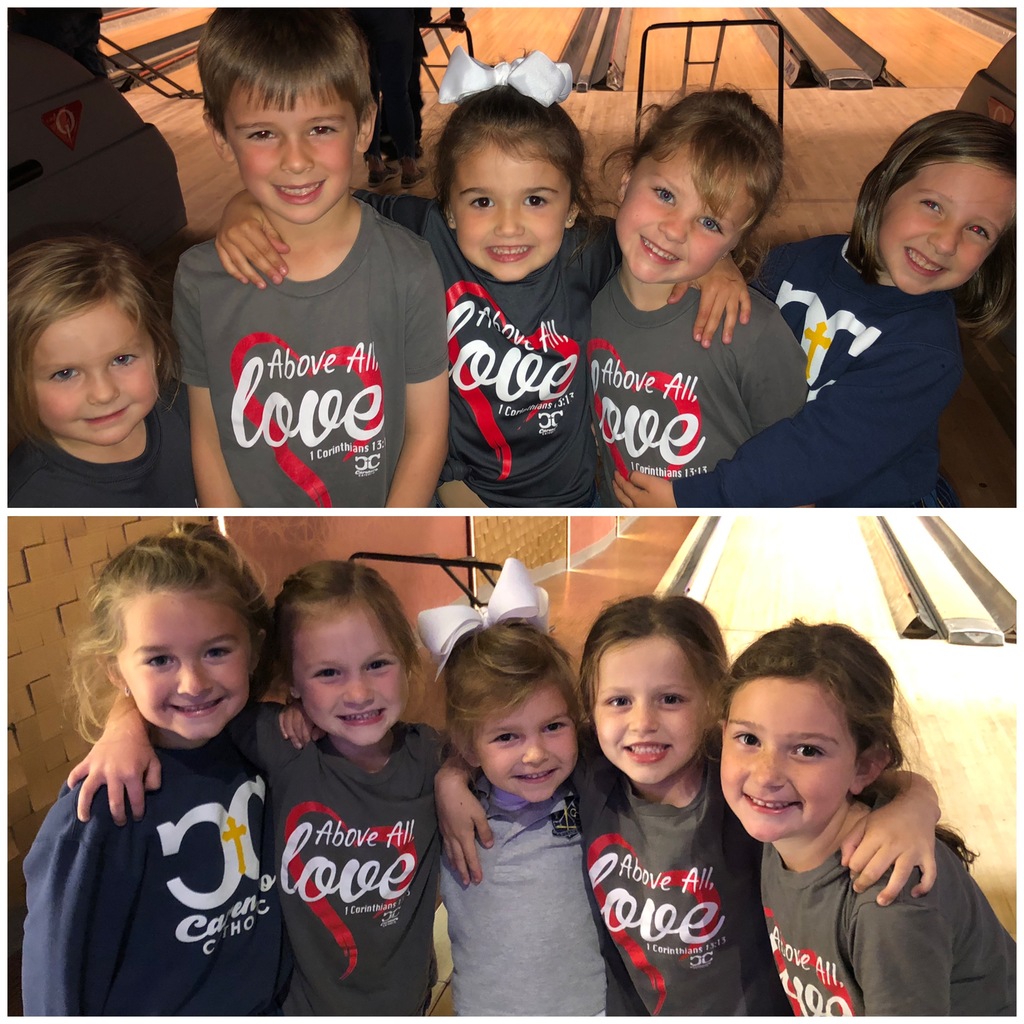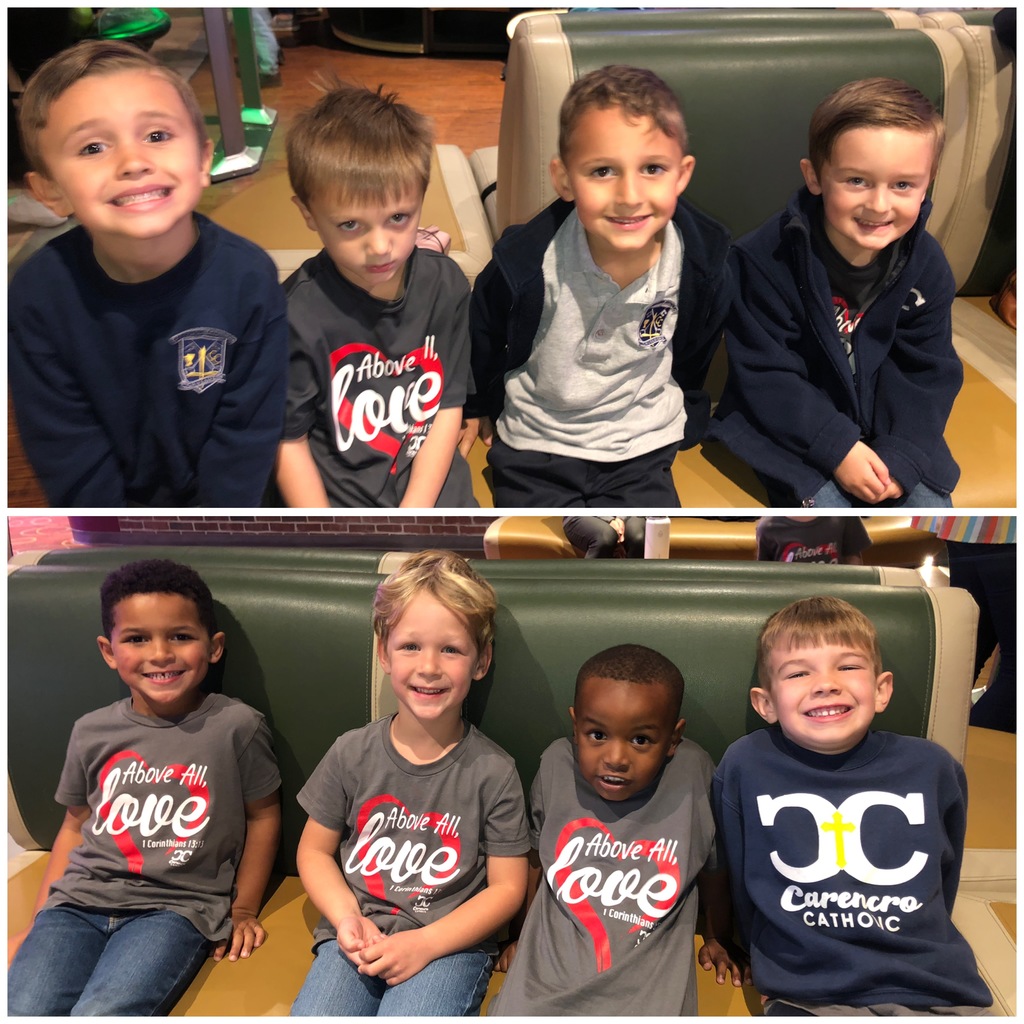 During the unit for surface area & volume, Ms. Cassi's 7th grade math class used the Early Learning playground equipment to get their hands-on learning with measuring and calculating surface area and volume!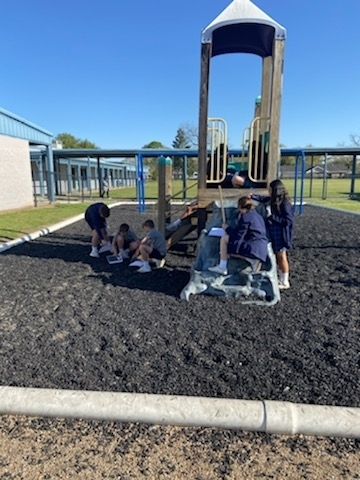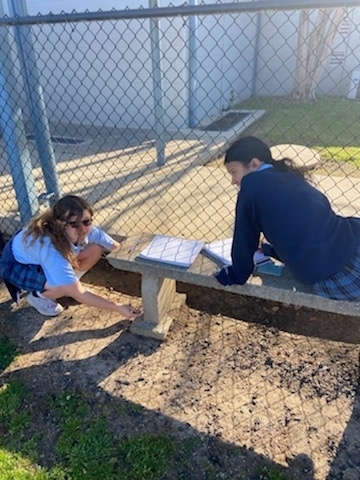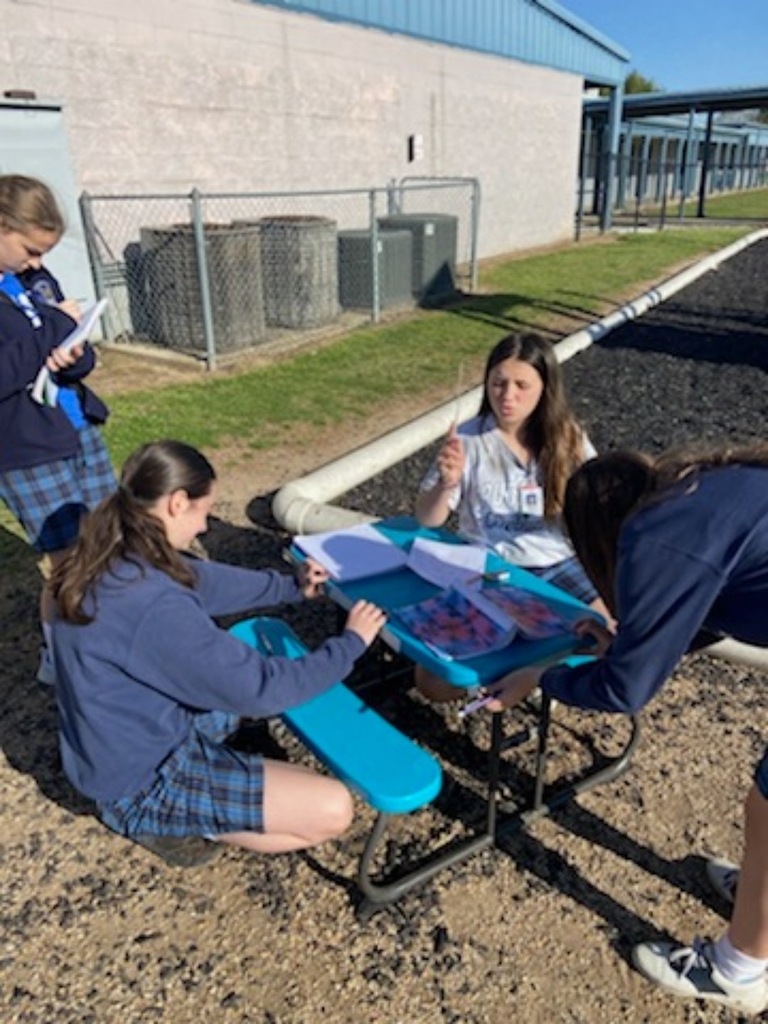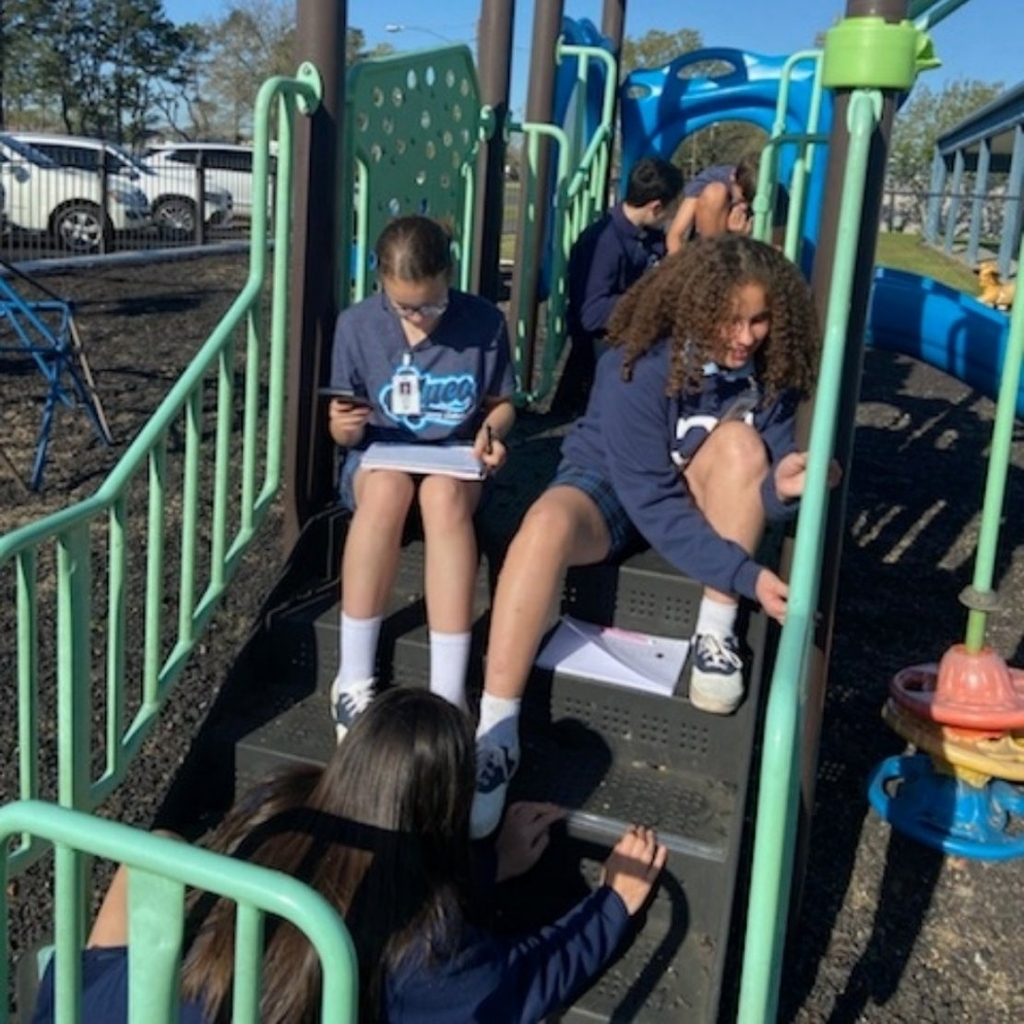 Mrs. Leah's Kindergarten Class hosted the Q & U Wedding today! What a beautiful day it was! The students learned that U always follows Q. They are united in words such as quiet, quilt, queen, & question!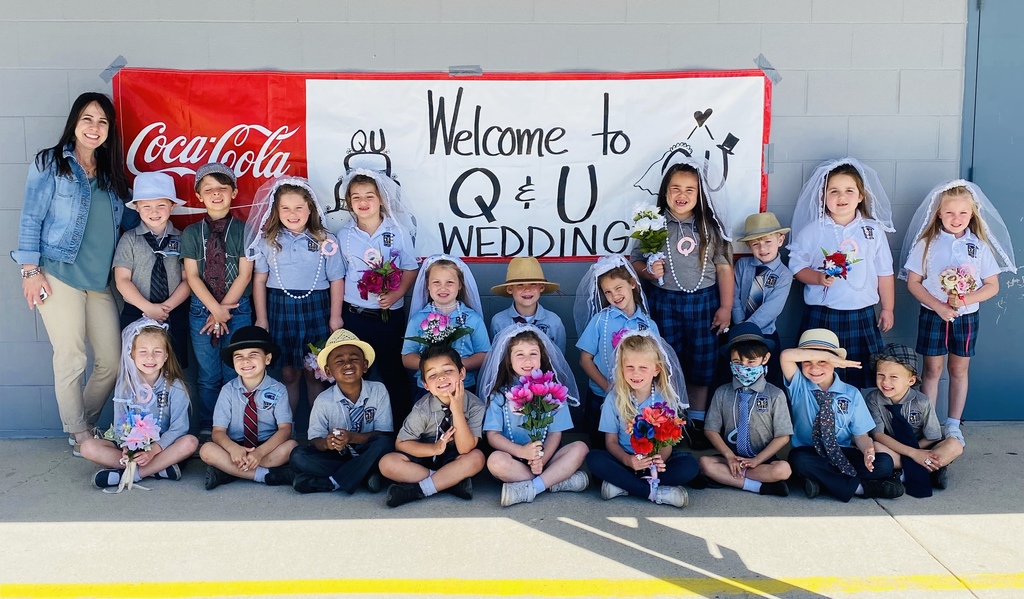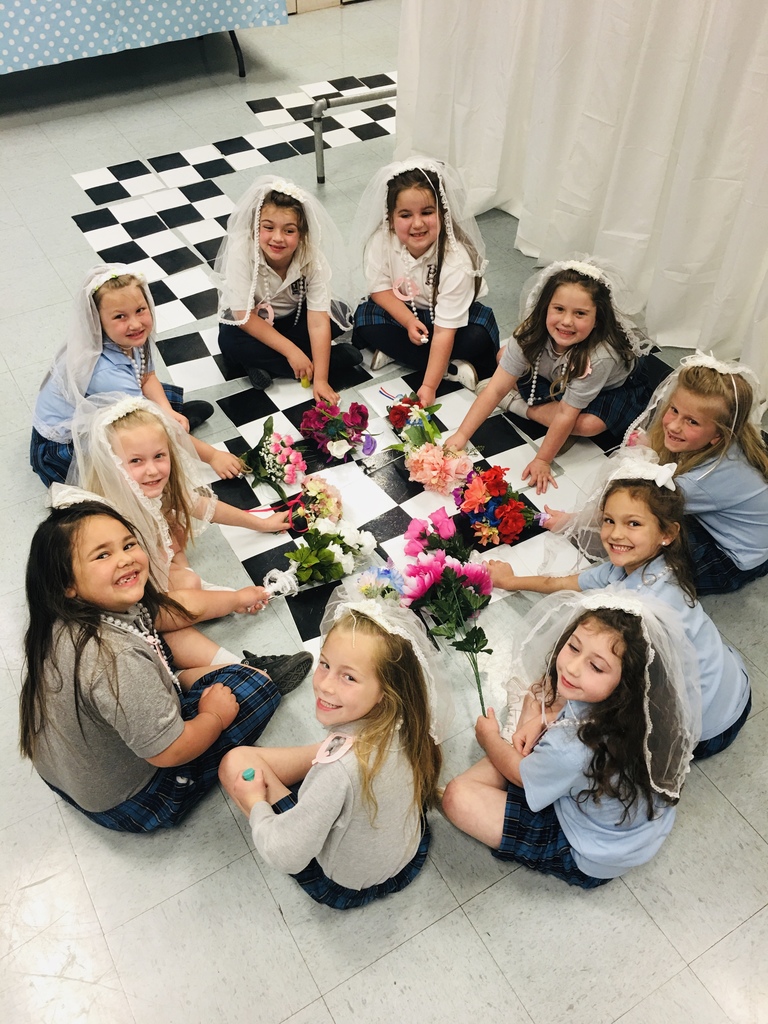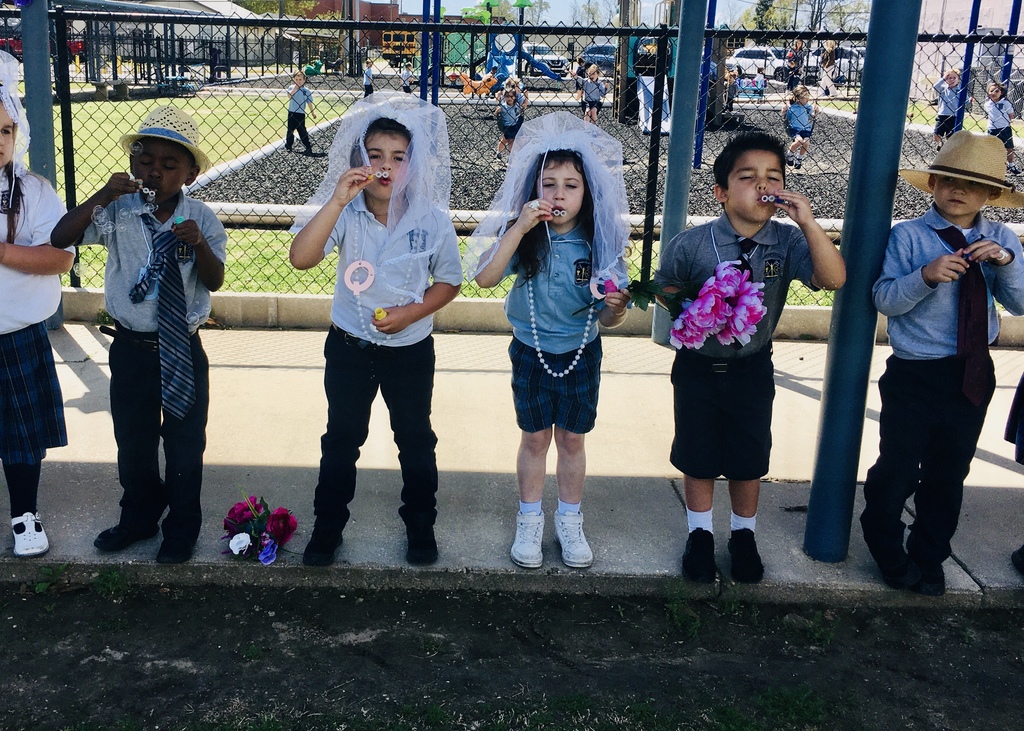 Last call for Drama and Robotics t-shirts! Drama: Complete the form -
https://forms.gle/v9z8WY9V9crTmdkY6
- and send in your money. Robotics: You can send in your green form and money or complete the online order form -
https://forms.gle/CNntnHFxKM7tqYM77
- and send your money in. *Students will be able to wear the Robotics shirt every Thursday throughout the remainder of the school year.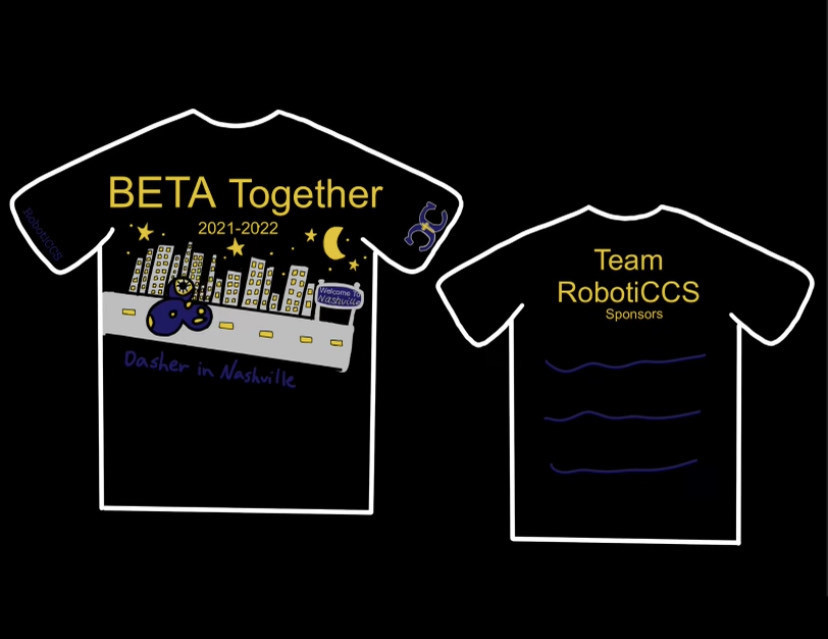 4H has focused on Food Science this year and with the help of Mr. Paul (4H agent) they've been able to have deeper conversations. Program leaders Aubrey David and Amelie Savoie conducted a St. Patrick's Day coloring contest and served refreshments for the club.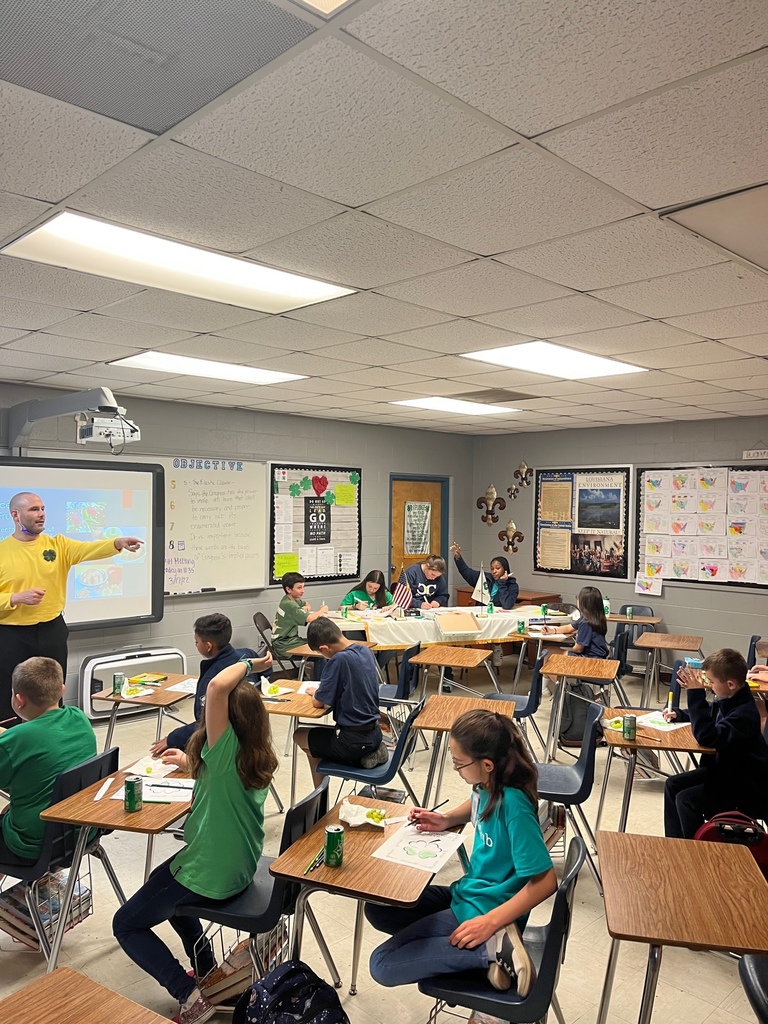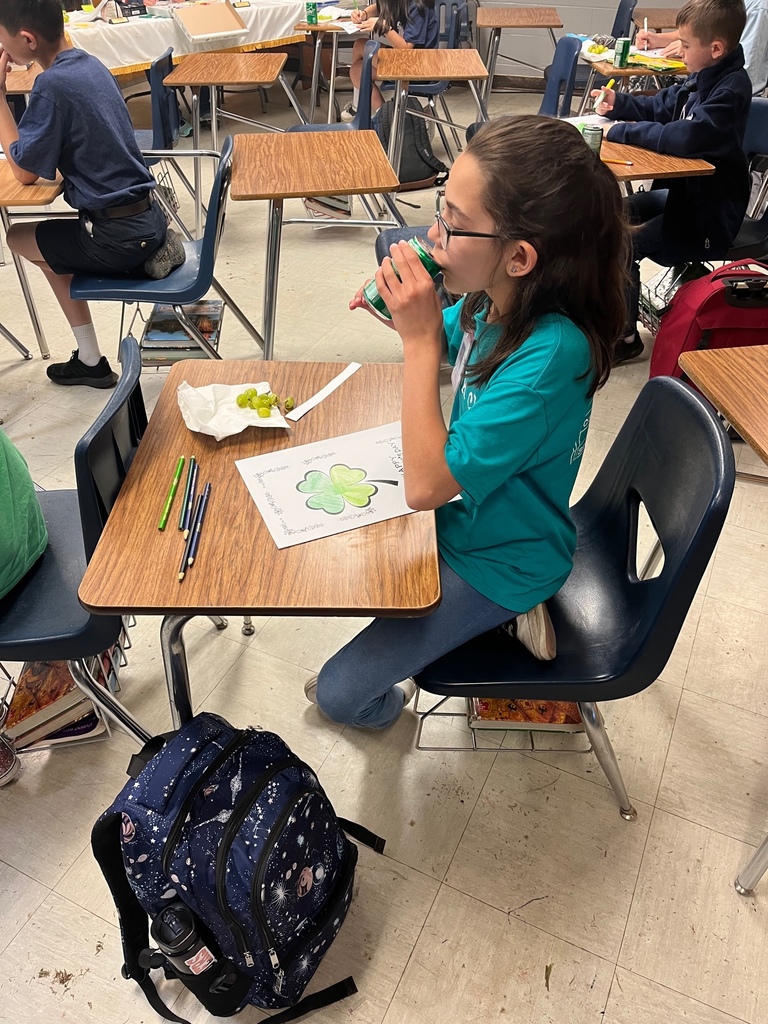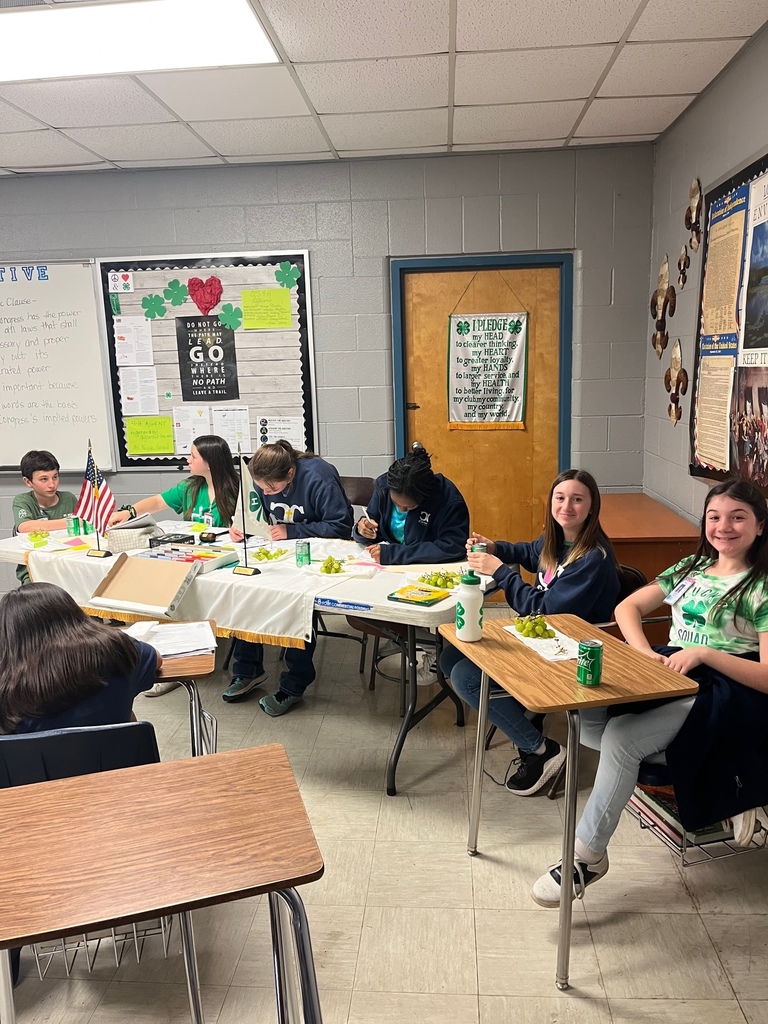 We are filled with excitement for our Quarter 3 STAR Readers and Top 3 Word Readers from each grade. Our students continuously apply their dedication and time to ensure that they are not only meeting their goals but EXCEEDING them!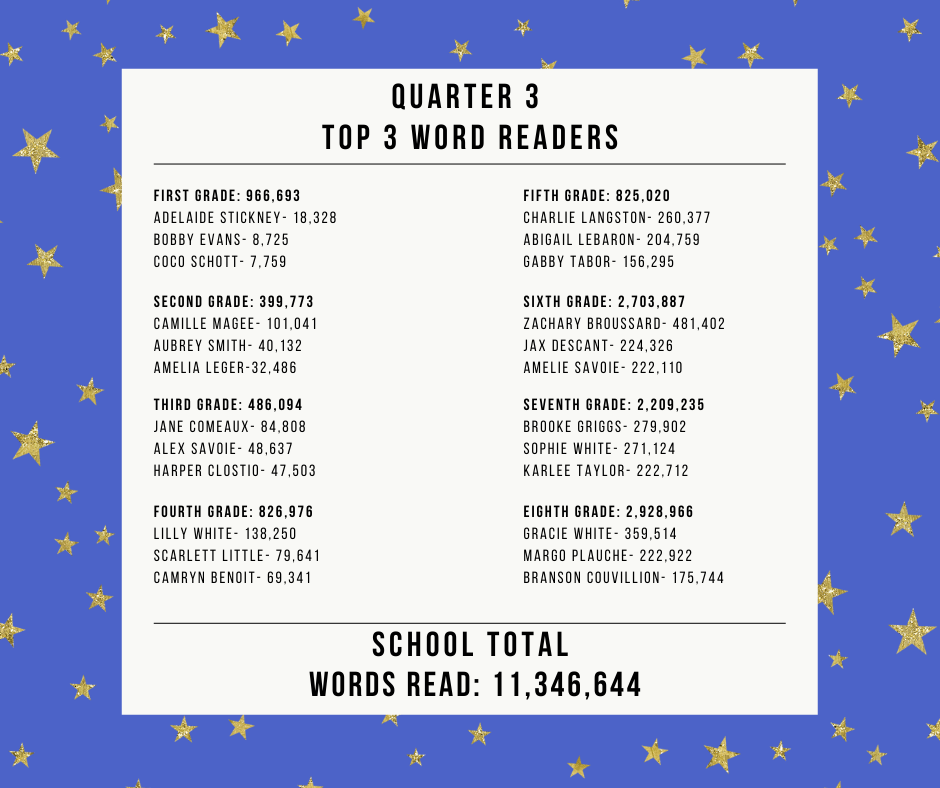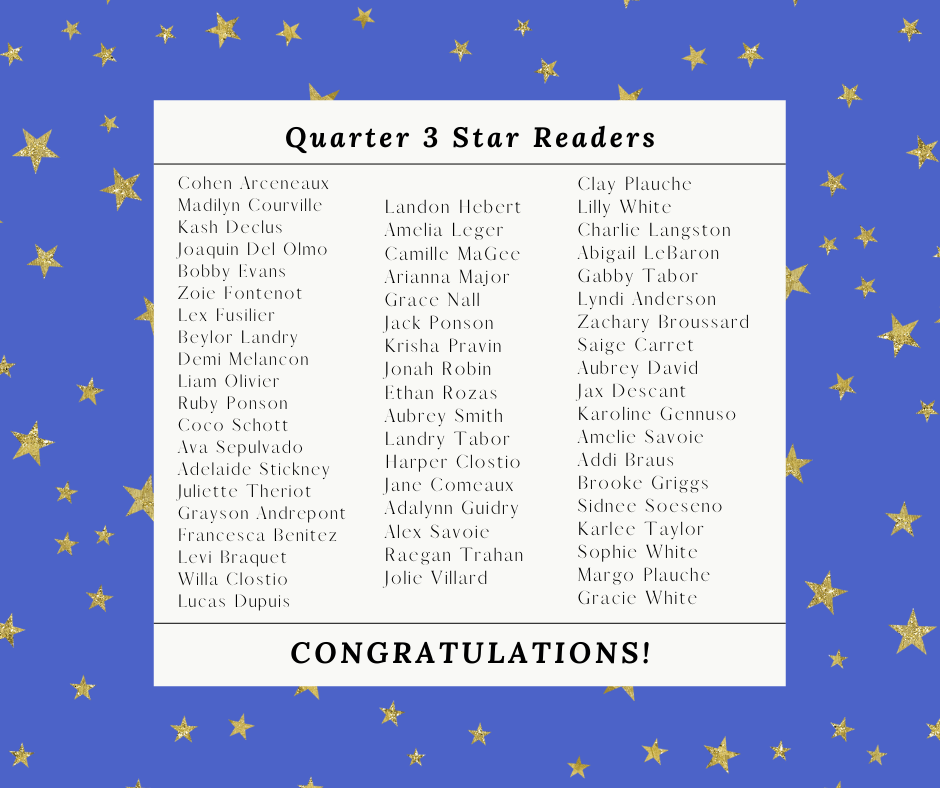 Congratulations to our March 2022 Crusaders of the Month! 💙💛 Lillian Pitre, Dallas Sanford, Chevy Fruge, Grace Nall, Luke Richard, Andrew Grettner, Colin Jeanminette, Lily Comeaux, Gabrielle Fontenot, Landon Bernard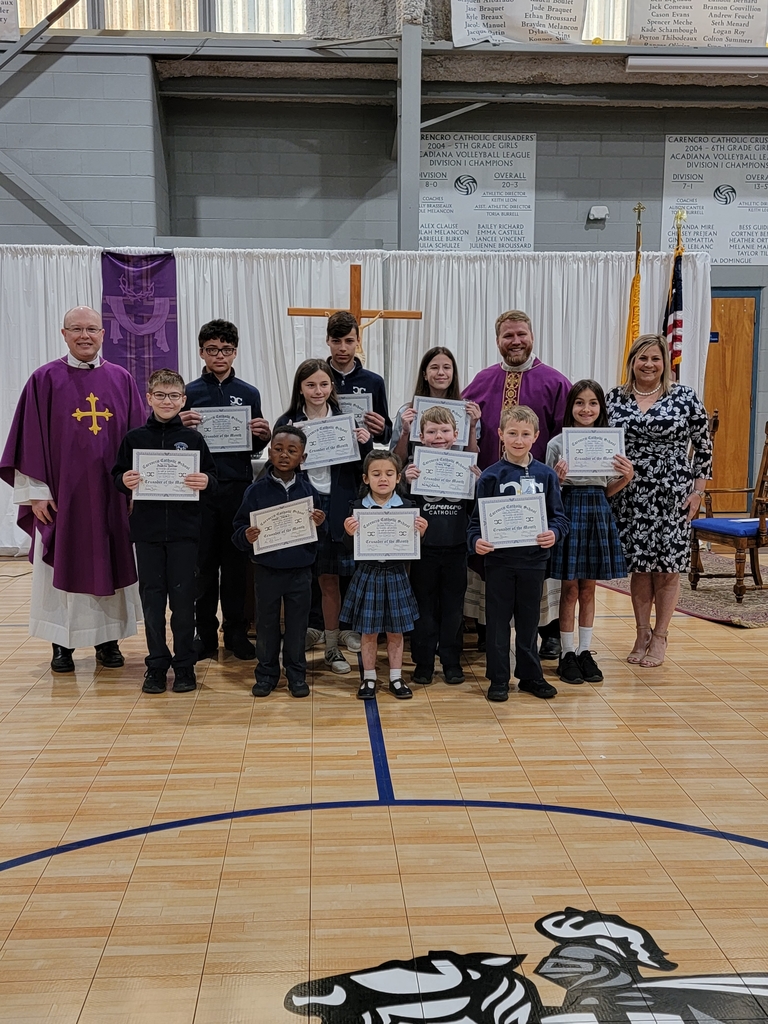 Crusader Day at Pizzaville USA is TODAY! Call-in your lunch order and join us tonight for Family Night.

Our Beta Club is nearly 50% to their goal to make it to Nationals! Thank you to all that have participated in the school dress days, anonymous donors, and private sponsors (Church Point Wholesale, Scott Thomas, Danrik Construction, & Auto Glass Experts)

Crusader Mass Day will be in the gym at 8:15 on Wednesday! Students must wear Mass Day uniforms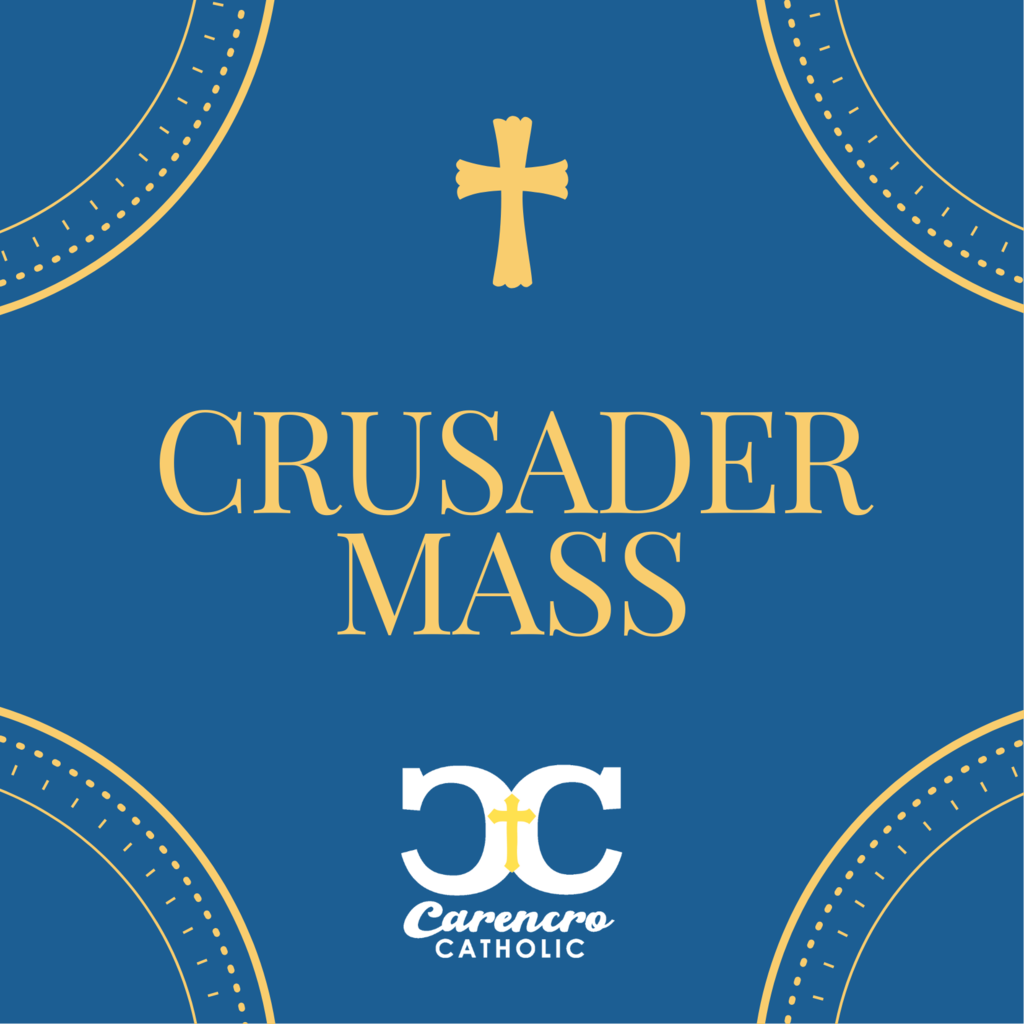 In an effort to keep all of our Crusaders safe and in accordance with Lafayette Parish School's decision, CCS will be closed tomorrow due to forecasted severe weather that will impact our area tomorrow. Stay Safe!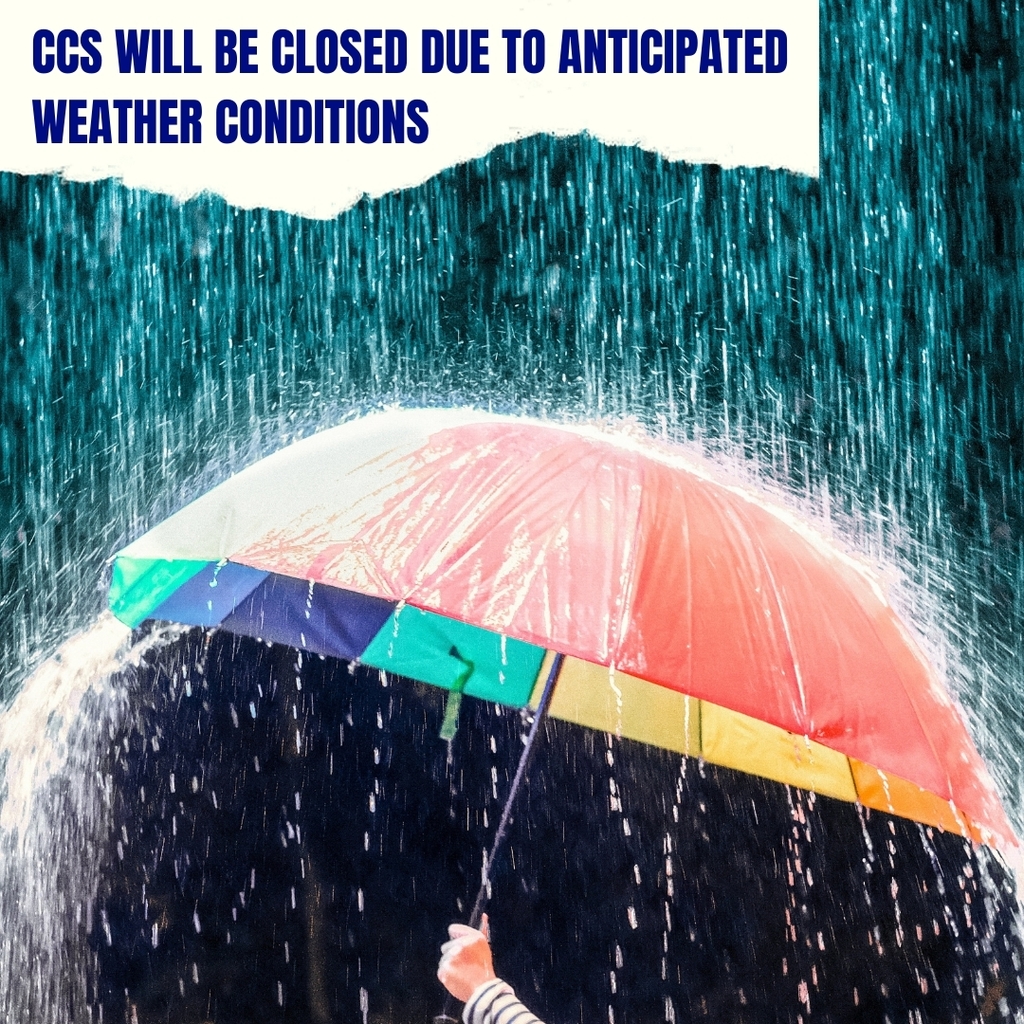 This Wednesday, Pizzaville USA will be hosting Crusader Day! Don't forget to join us that night for Family Night. Order out or Dine in.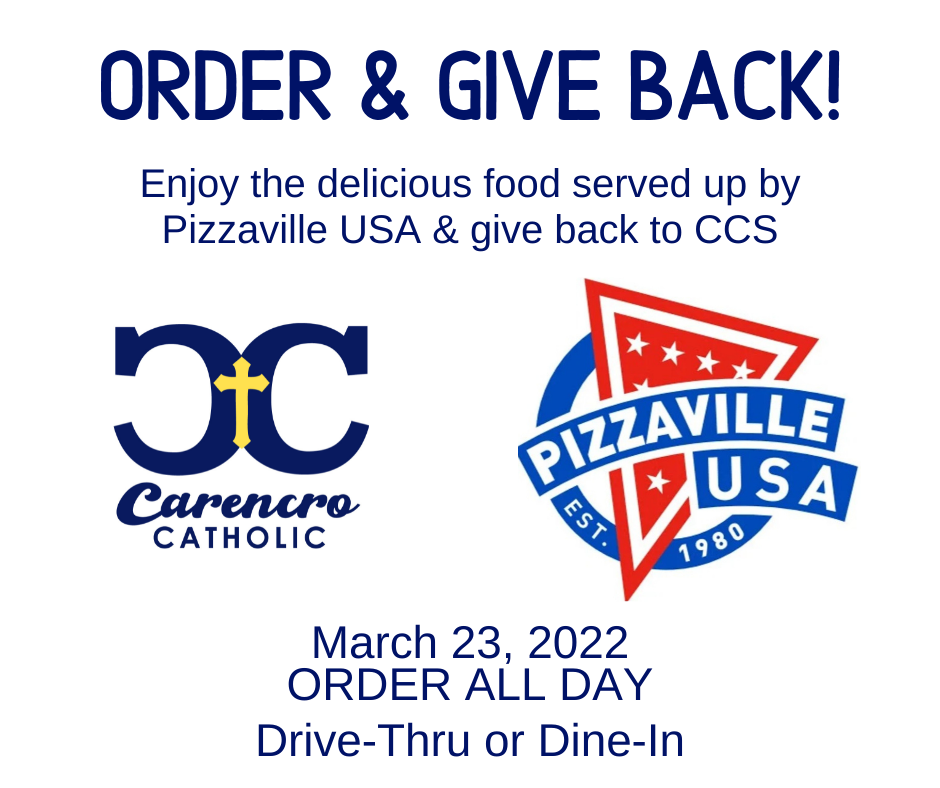 On Sunday, March 20, 2022, the Diocese of Lafayette honored outstanding Catholic School Achievers who have given so generously of their time and talent to the continued support of Catholic Education. During the ceremony, which was held at the Cathedral of St. John the Evangelist, Mrs. Nadine Theriot was honored as 2022 CCS Teacher of the Year, Mr. and Mrs. Donny (Deon) Fontenot were honored as 2022 CCS Supporters of the Year and Ms. Devin Soeseno was presented the Catholic Schools Servant Leader Award.

7th Grade Paleontologist went on a "Great Fossil Find" this week and collected bones of an extinct animal. Their job was to use a Skeletal Resource Packet, properly arrange the bones of the animal, and determine what animal it was. Four (4) out of five (5) teams guessed correctly… they found a Pterodactyl!!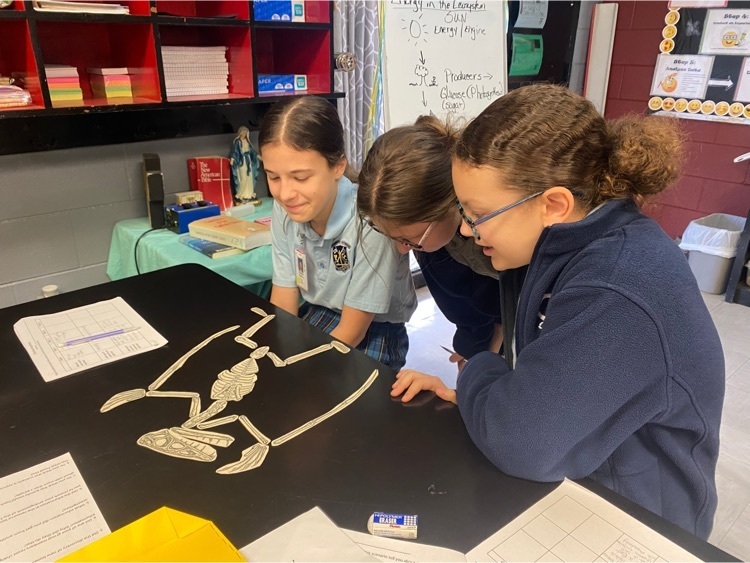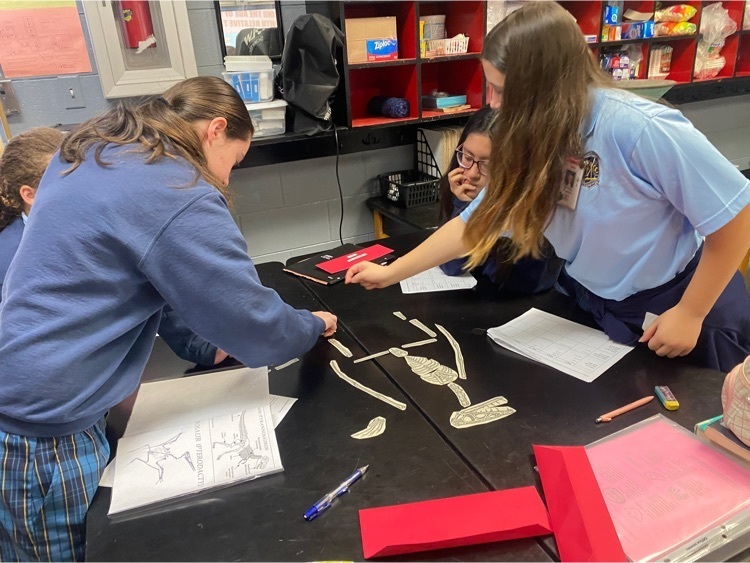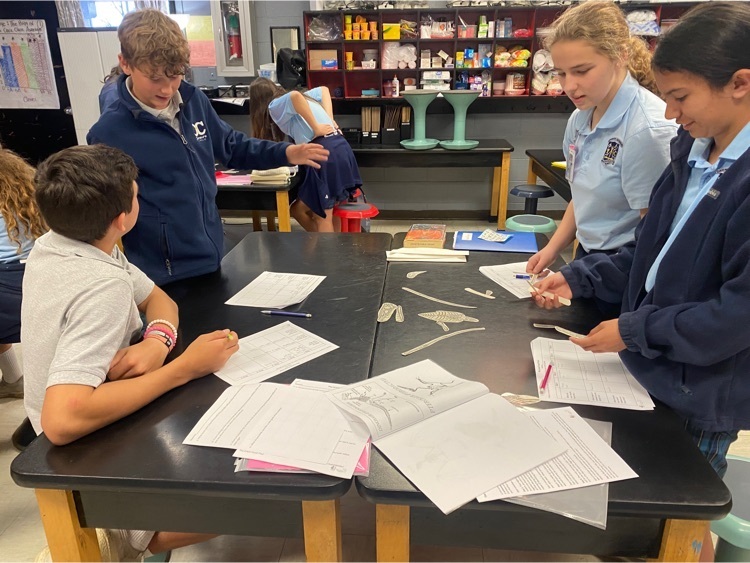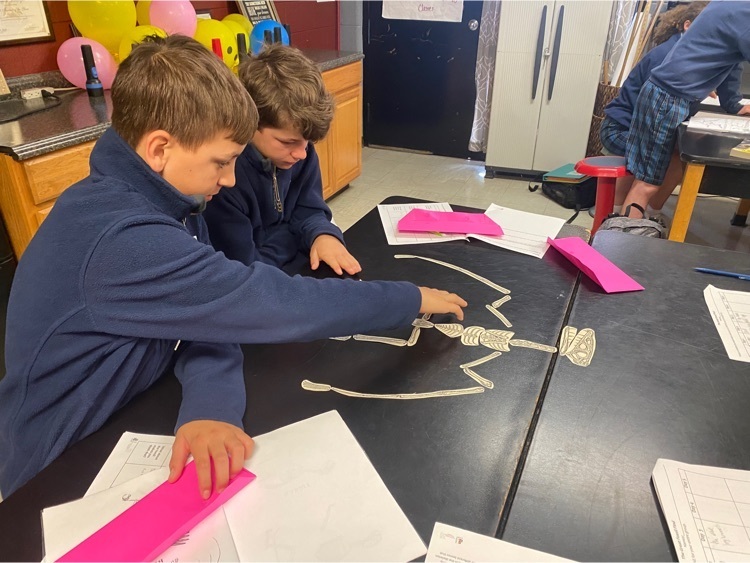 Kindergarten St. Patrick's day FUN: The students made "magic green pudding," ice cream sundaes, and they played lots of fun, educational games.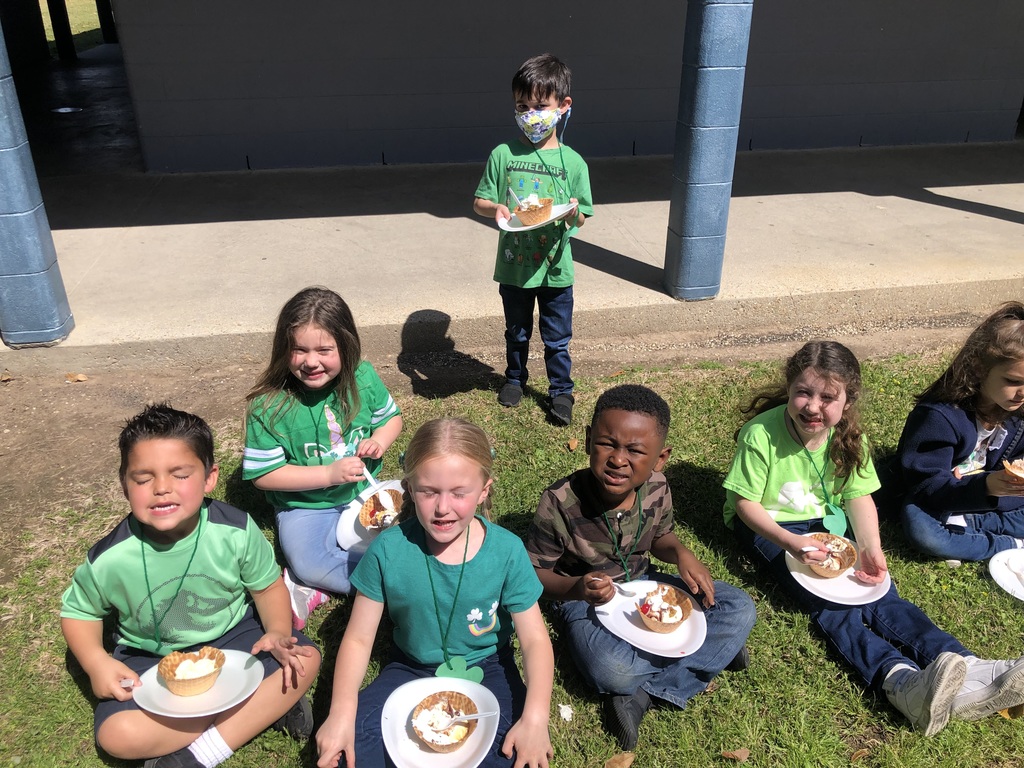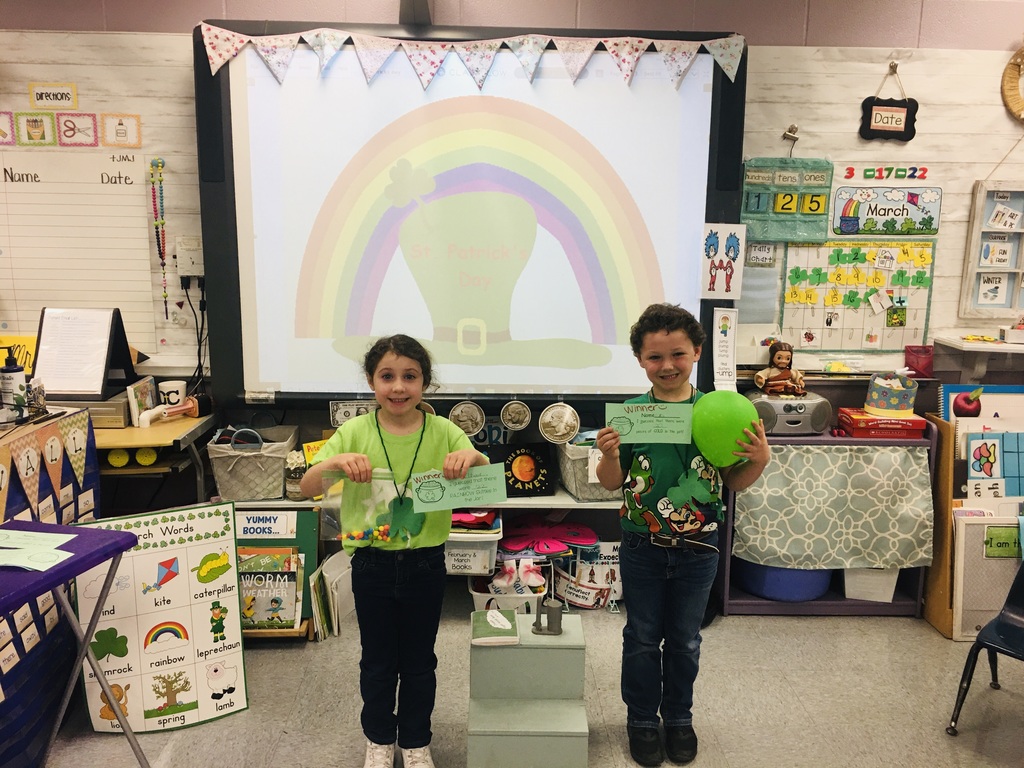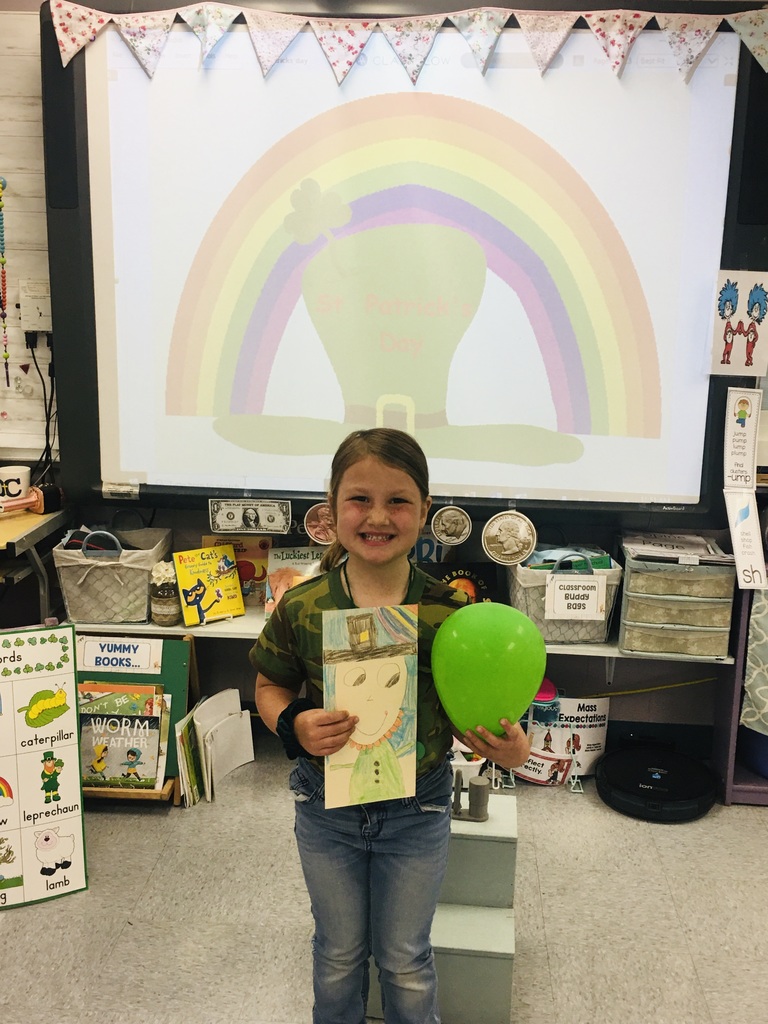 Our CCS Cafeteria staff made St. Patrick's Day extra fun for our students by serving GREEN bread and peaches!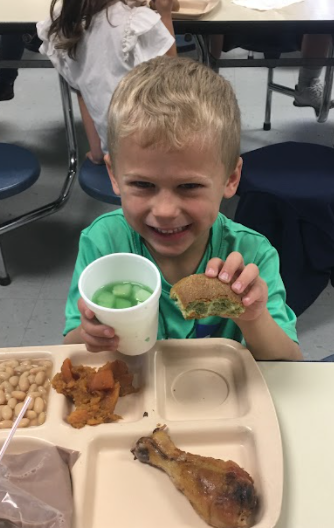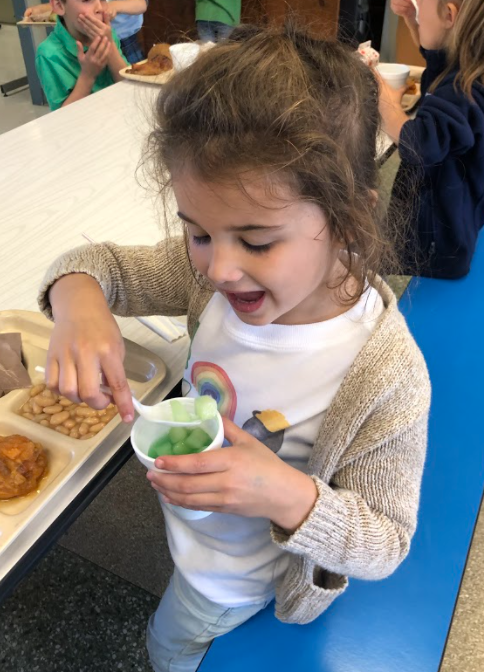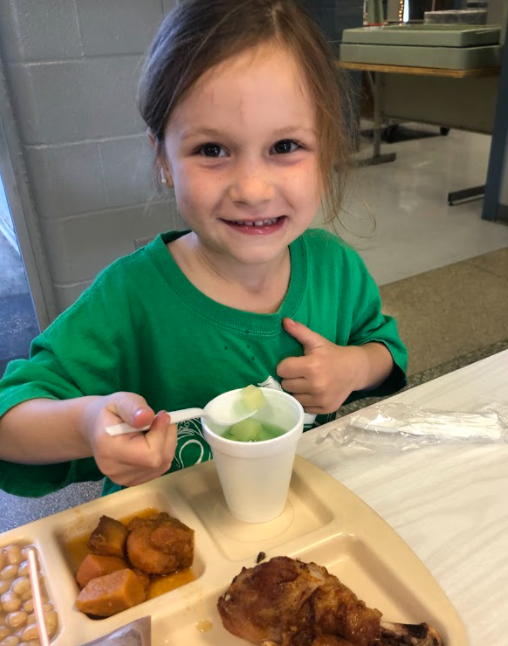 Mrs. Leah's March Sweet Shop was a Huge Success. Proceeds will go to two CCS families in need! Special Thanks to all of our CCS families who donated!