Art Summer Camp with Mrs. Leah & Mrs. Heidi is off to a great start! We LOVE seeing our students with smiles on their faces!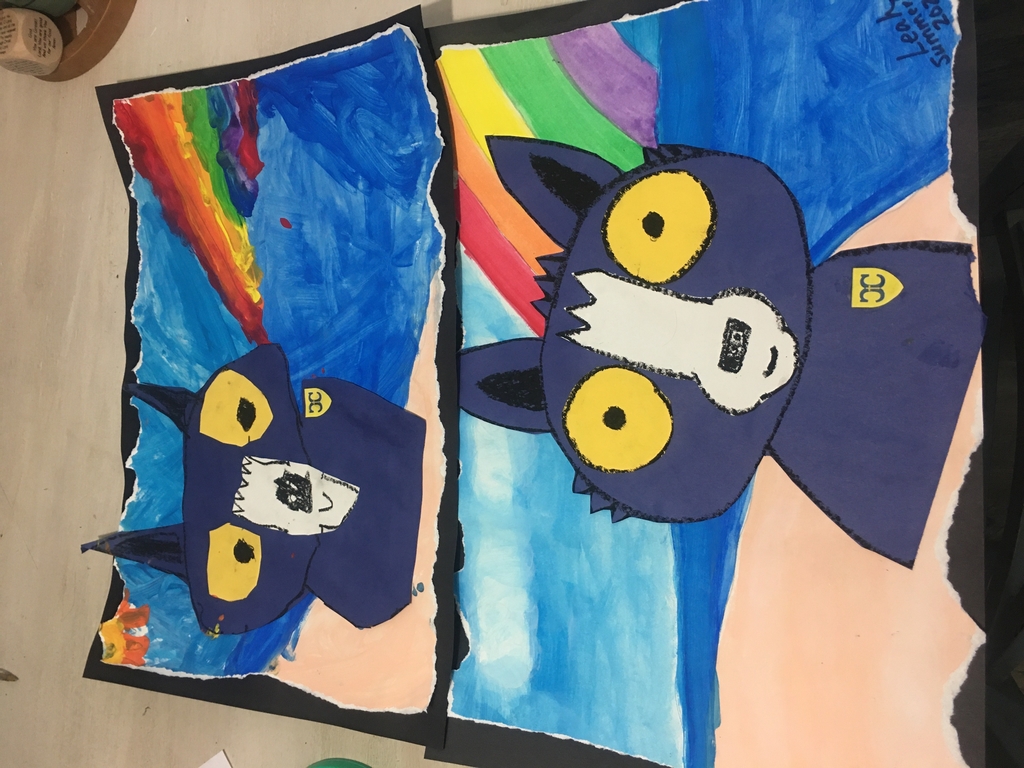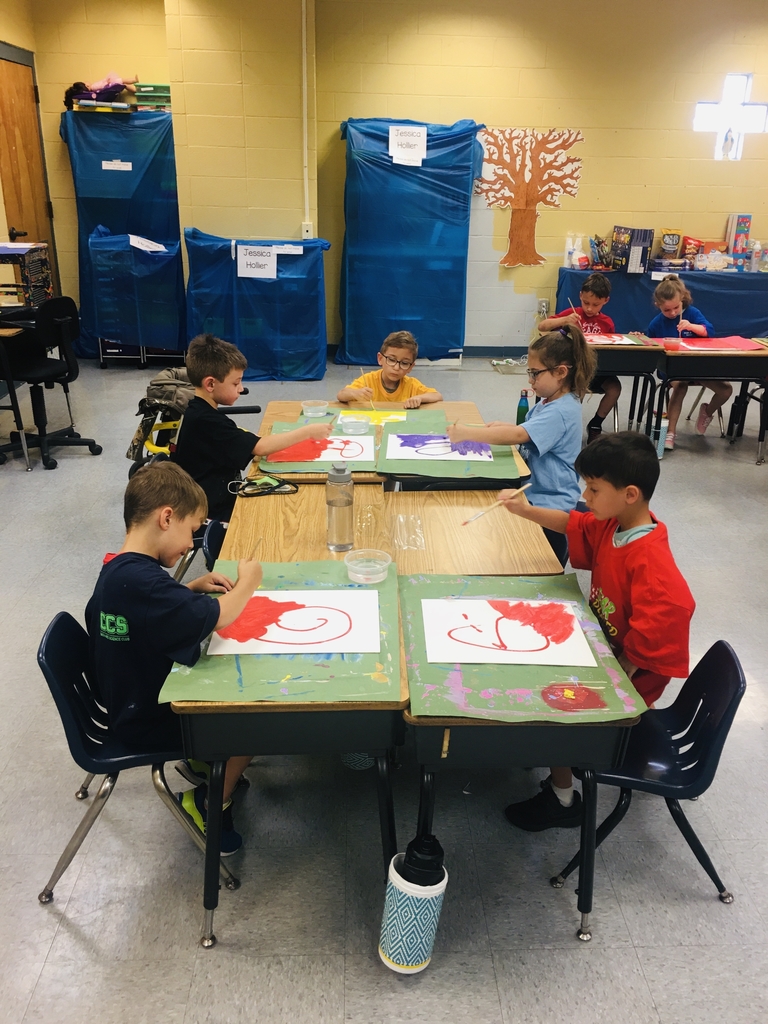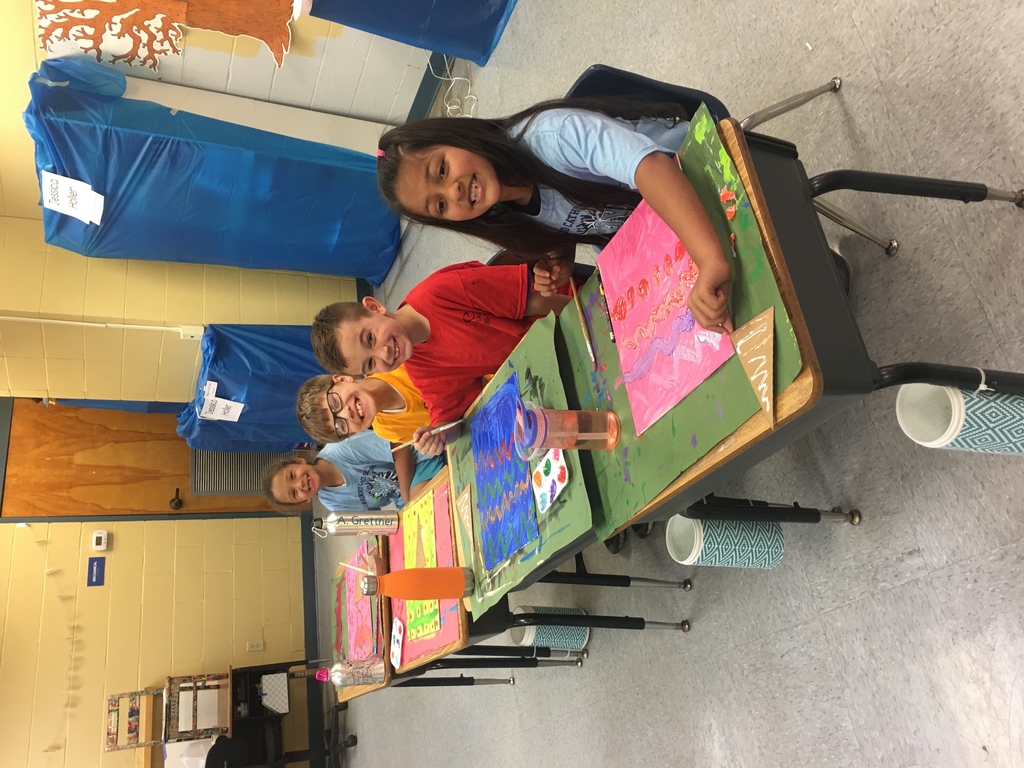 It's Awards Day! Congratulations to all of our Crusaders. You've accomplished so much in a school year that we never imagined to have!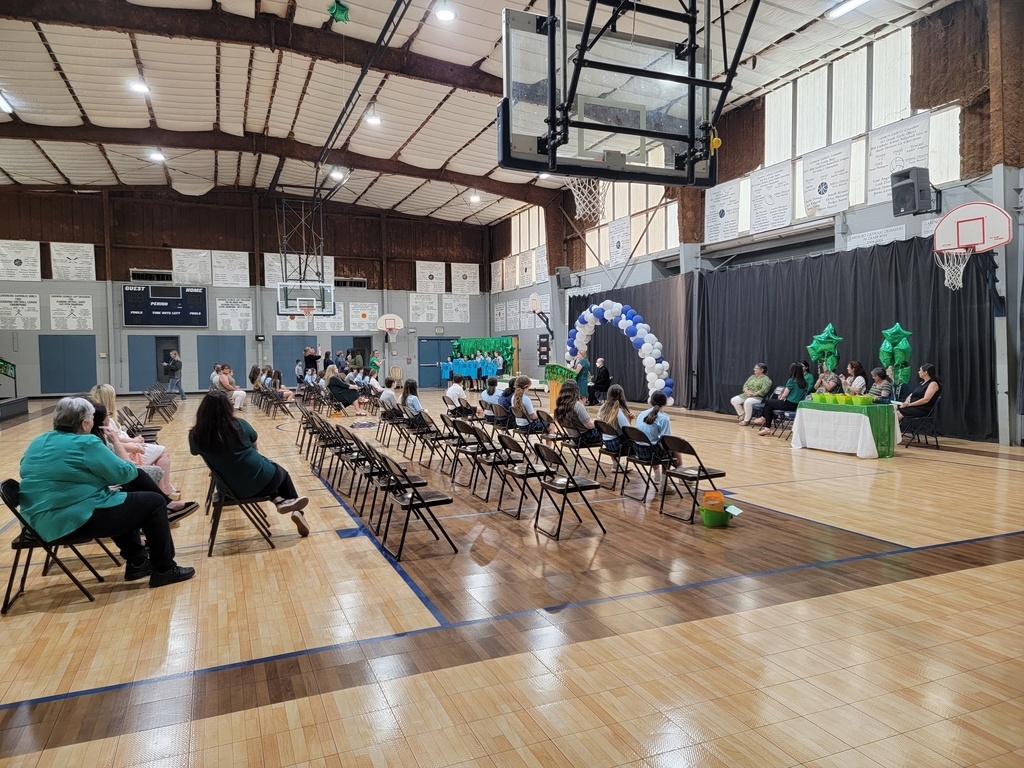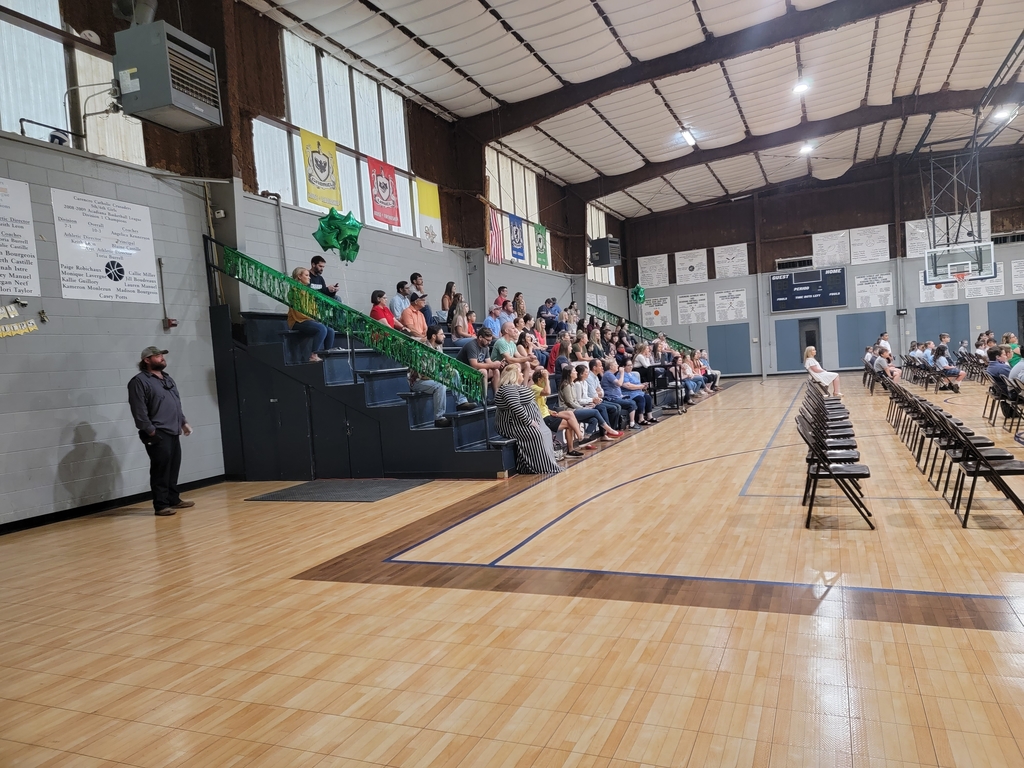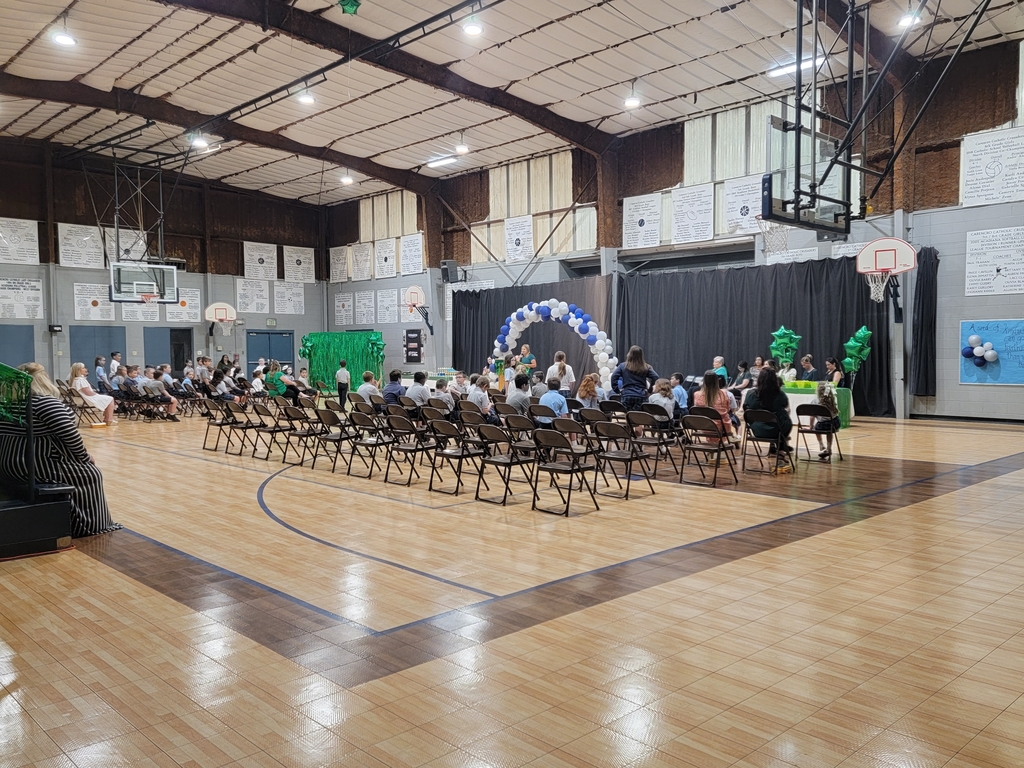 What's sweeter than candy?!? The first grades class awards. Congratulations to all!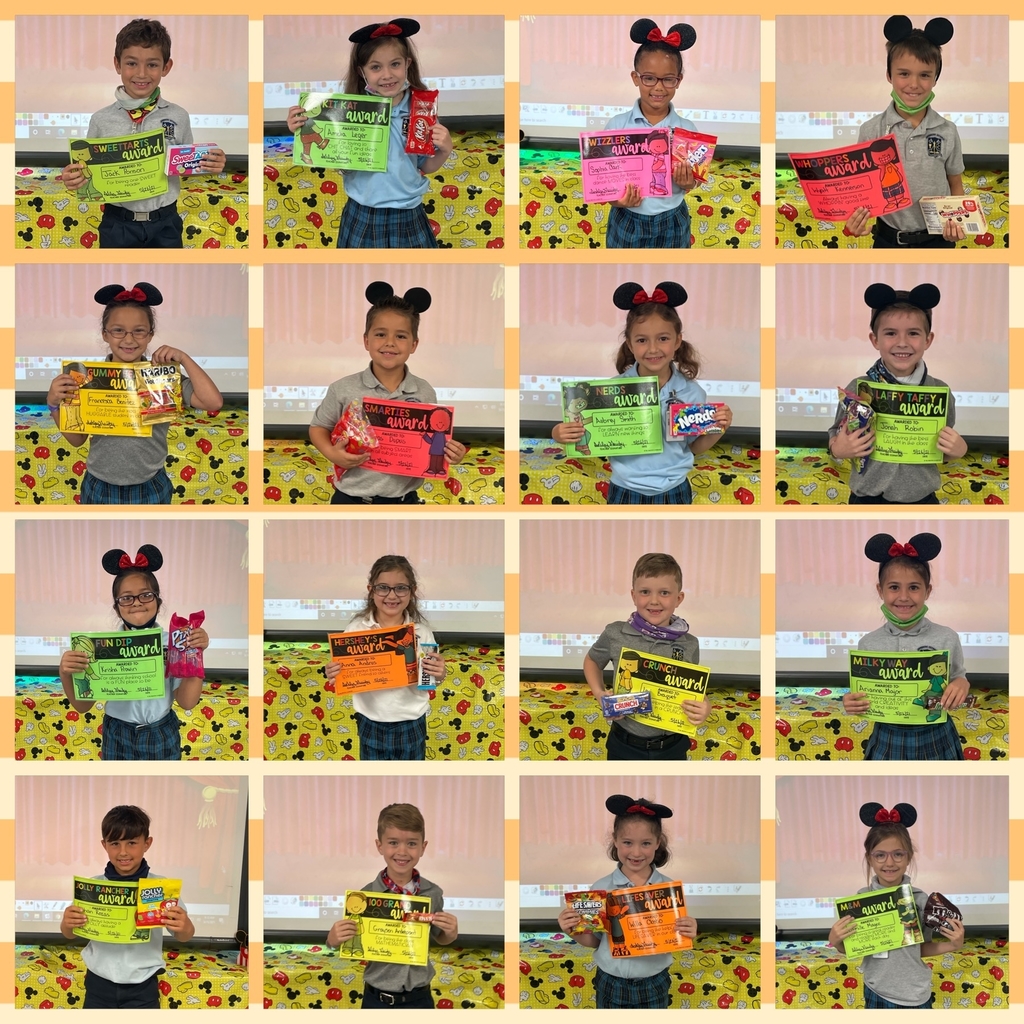 This year, Second grade learned about idioms. Mrs. Nadine did some 'otter-ly' amazing awards to 'espresso' her class and their personality! Congrats 2nd grade!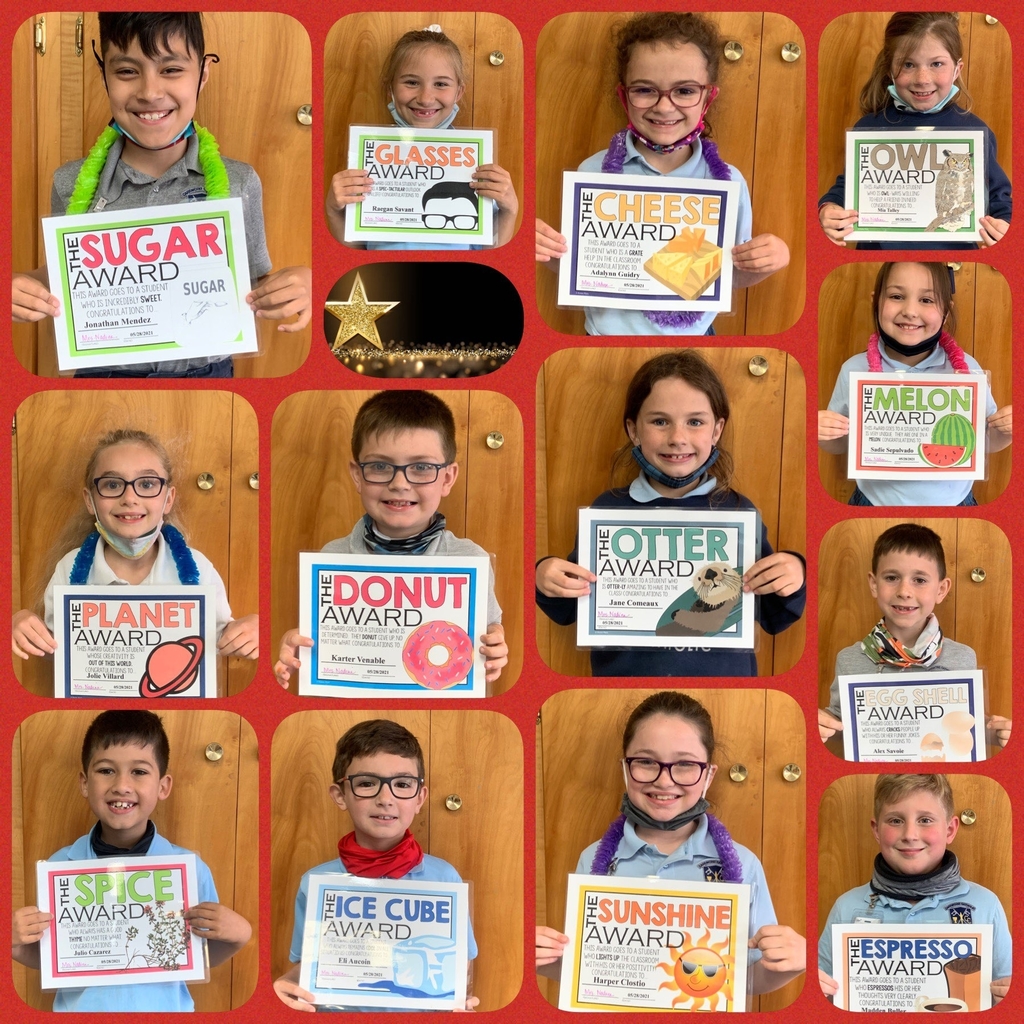 Congratulations to our Kindergarten Crusaders! Today's program was spectacular. Follow us throughout the day to see more photos.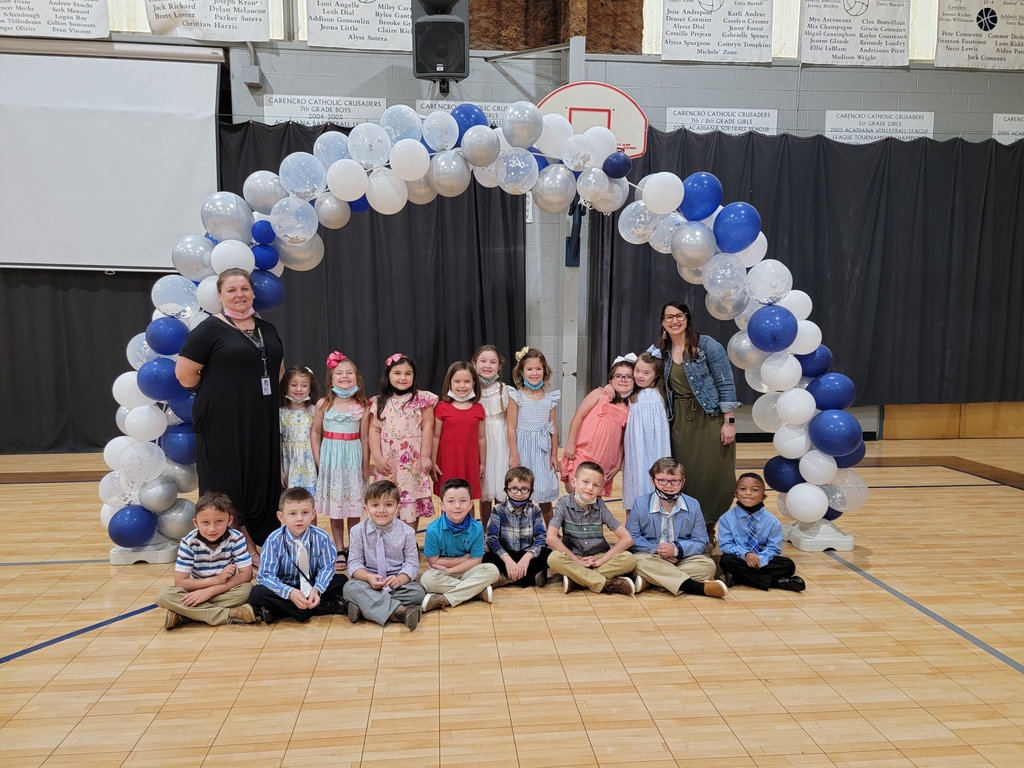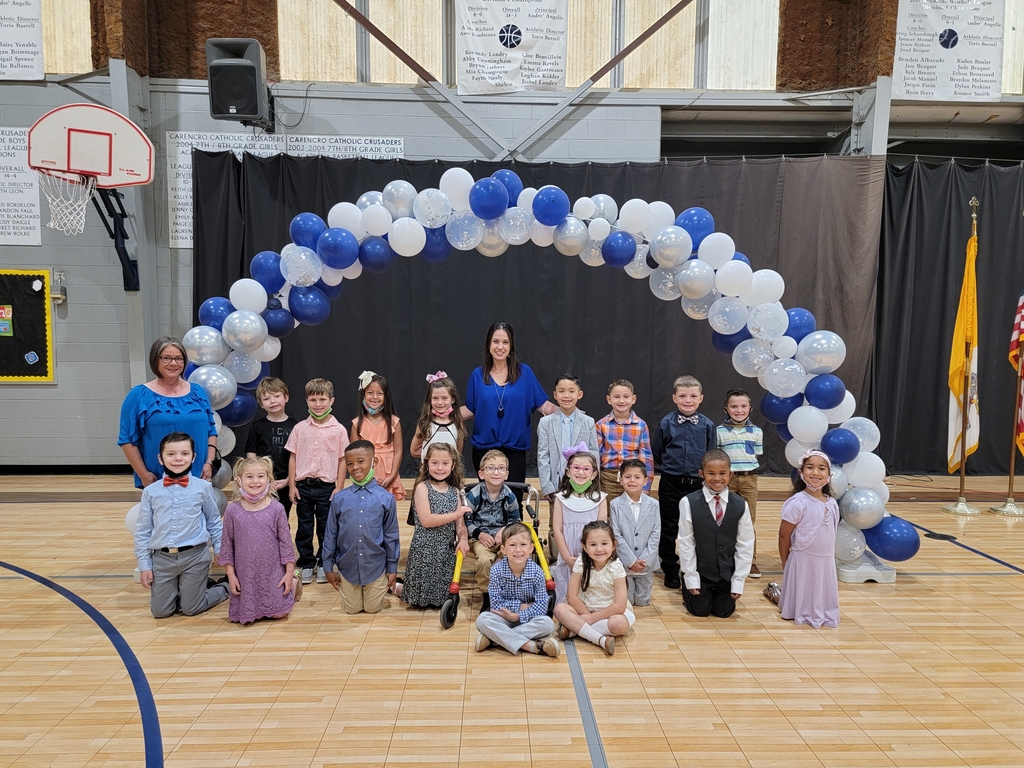 Pizzaville Night is HERE! Don't let the weather stop you from enjoying the salads, pizzas, & wings.

CCS will remain closed today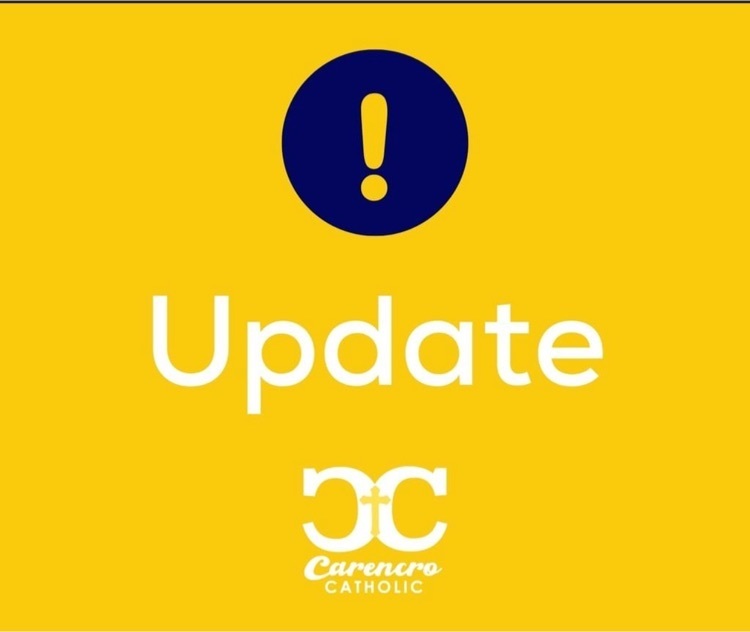 2 hours to show time! Join us - virtually at 6pm - for the Teacher of the Year announcements on United Way of Acadiana's Facebook.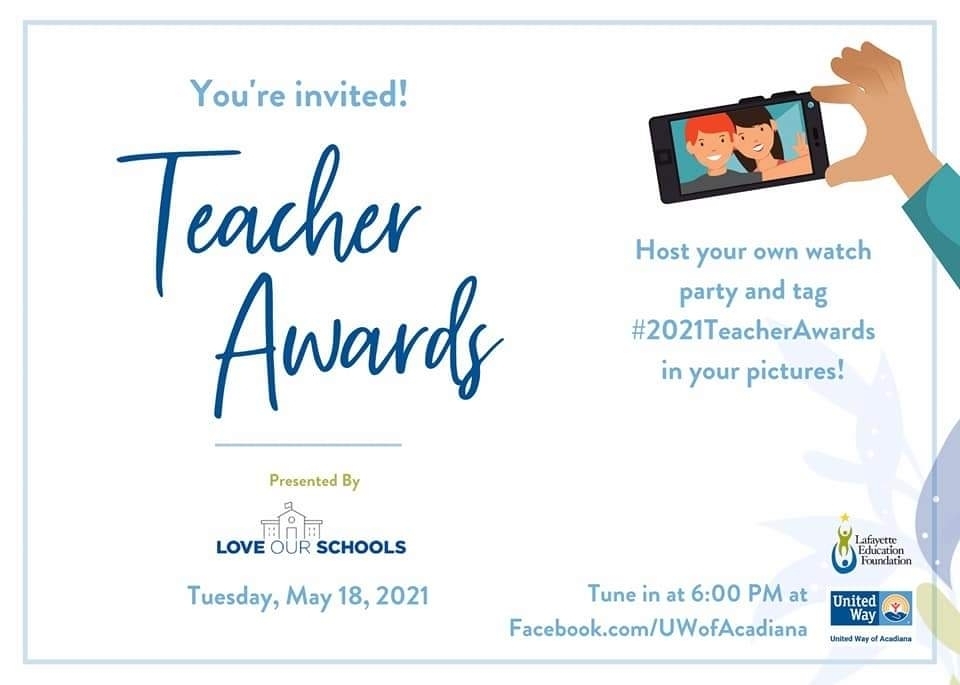 The forecast continues to predict strong storms that may bring heavy rain fall. In an effort to keep our Crusader family safe, school will be closed tomorrow, Tuesday, May 18th. Facilities personnel will report to campus at 10:00a.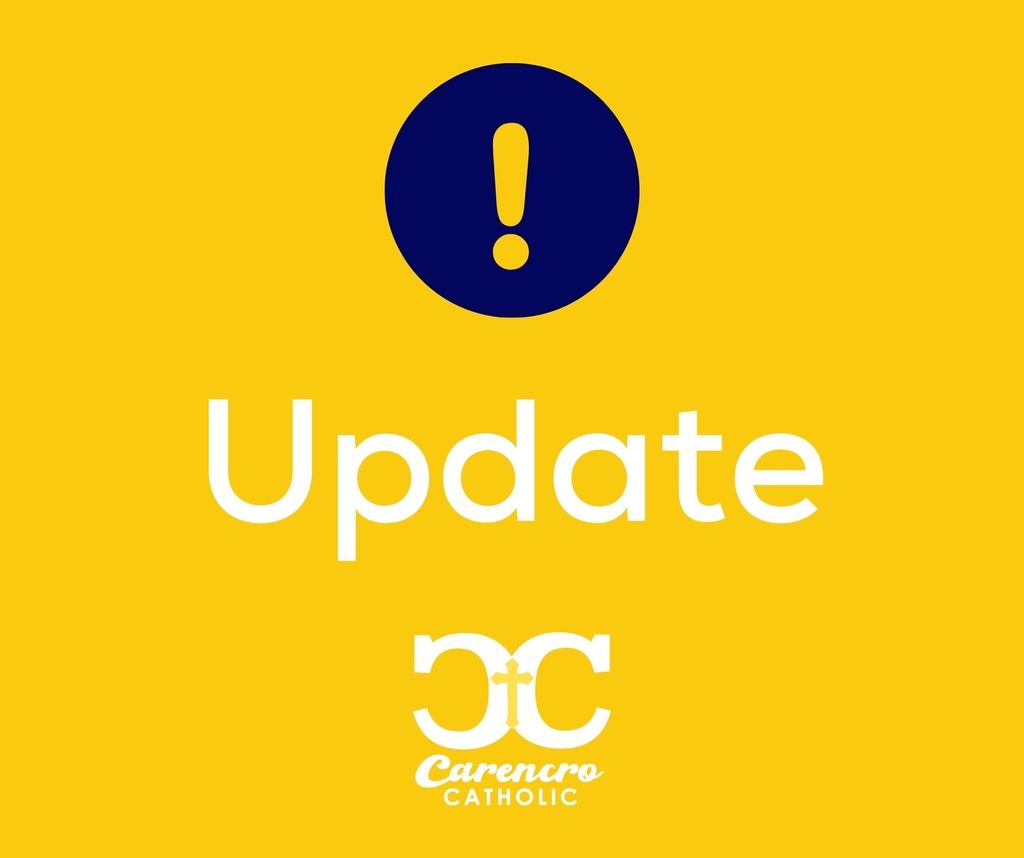 KA learned fractions last week by creating their own 🍕 pizzas!

May is a month of celebrating Mothers! We celebrate the Blessed Virgin Mary and our very own mothers, grandmothers, and sometimes we are even lucky enough to celebrate our great grandmothers. CCS Kindergarten classes celebrated their loved ones with a special performance & delicious tea!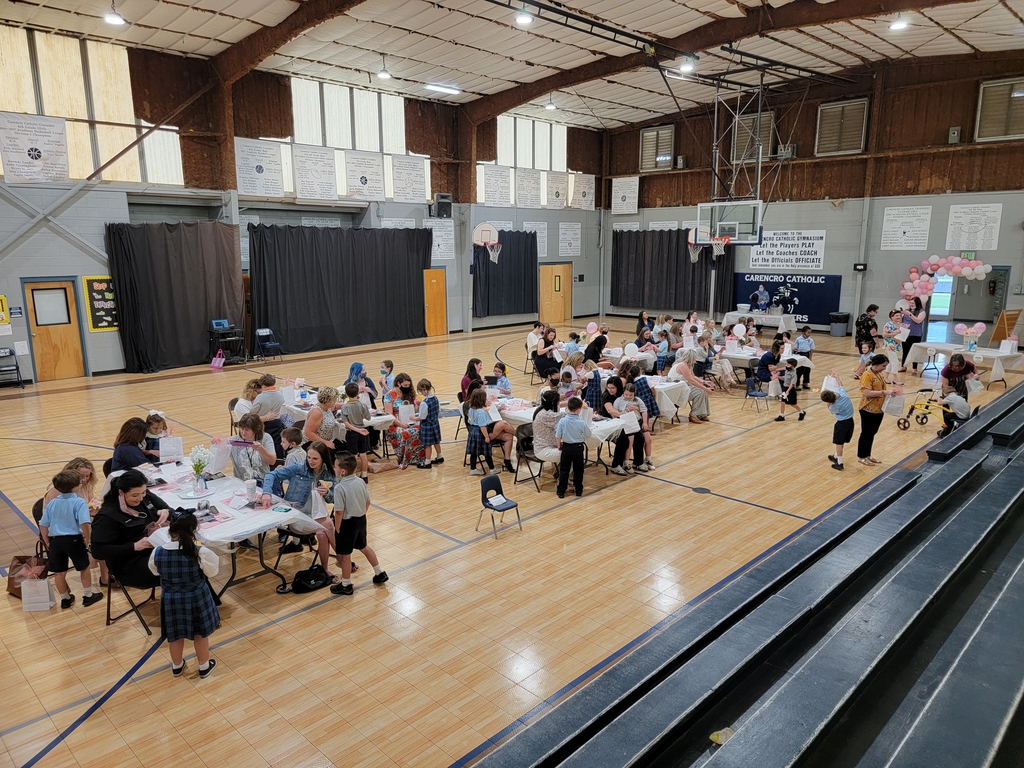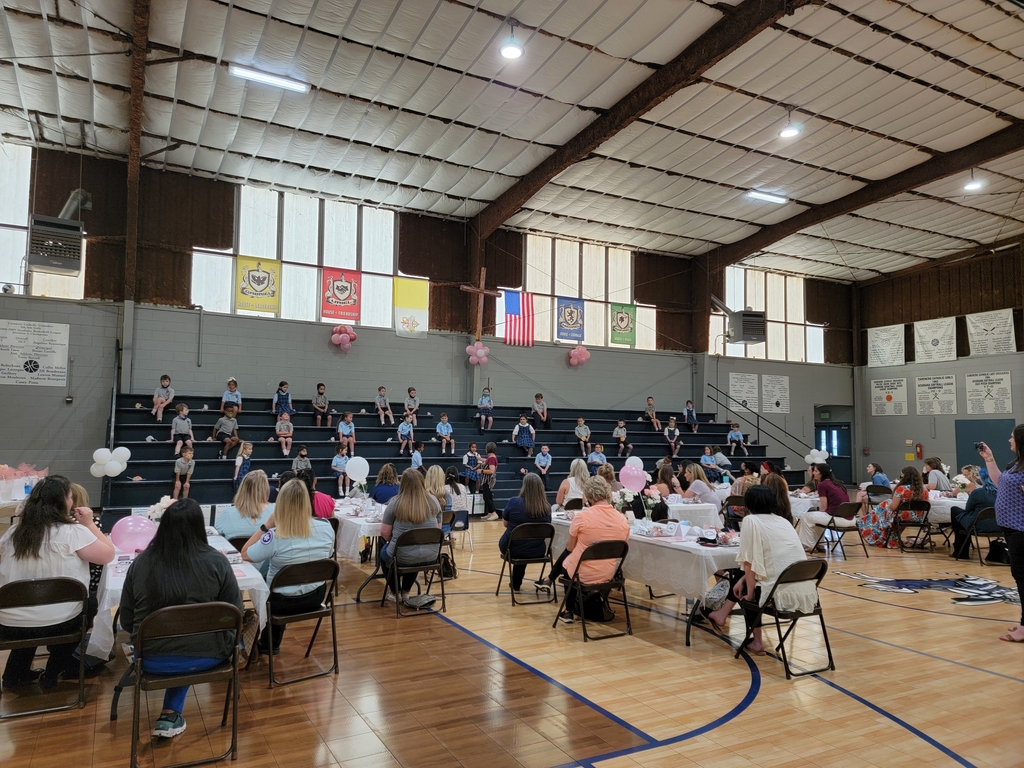 Thursday, May 13th is a HOUSE DAY! Students may wear their House shirt with school uniform bottoms. Quarter 4 winners will be announced tomorrow morning! 💙💚❤💛

Congratulations to our May 2021 Crusaders of the Month! Pk4: Dominic Theriot, KA: Francesca Granger, KB: Zoie Fontenette, 1: Jack Ponson, 2: Reagan Savant, 3: Briggs Miller, 4: Karter Schambough, 5: Zoe Stevens, 6: Sydney Menard, 7: Cason Evans, 8: Camille Prejean (not pictured)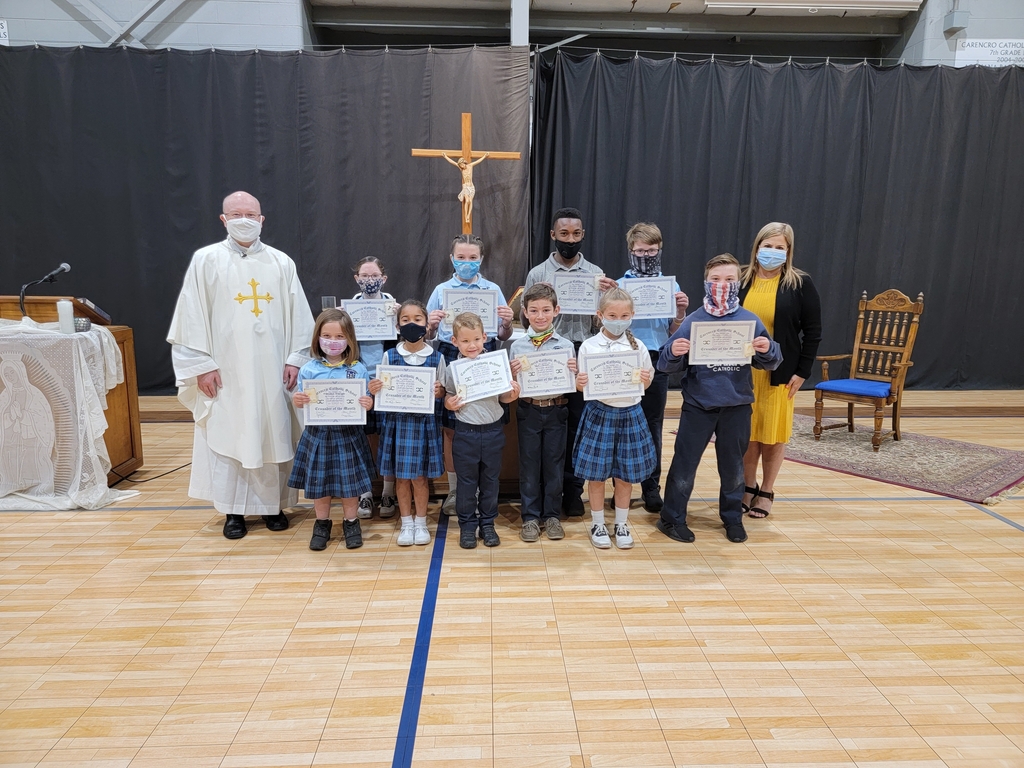 7th Grade Boys Basketball ended the season with a WIN! After their victory, the boys presented Coach Toria with a signed basketball and gave their parents a rose with a letter! Final score was 34-26.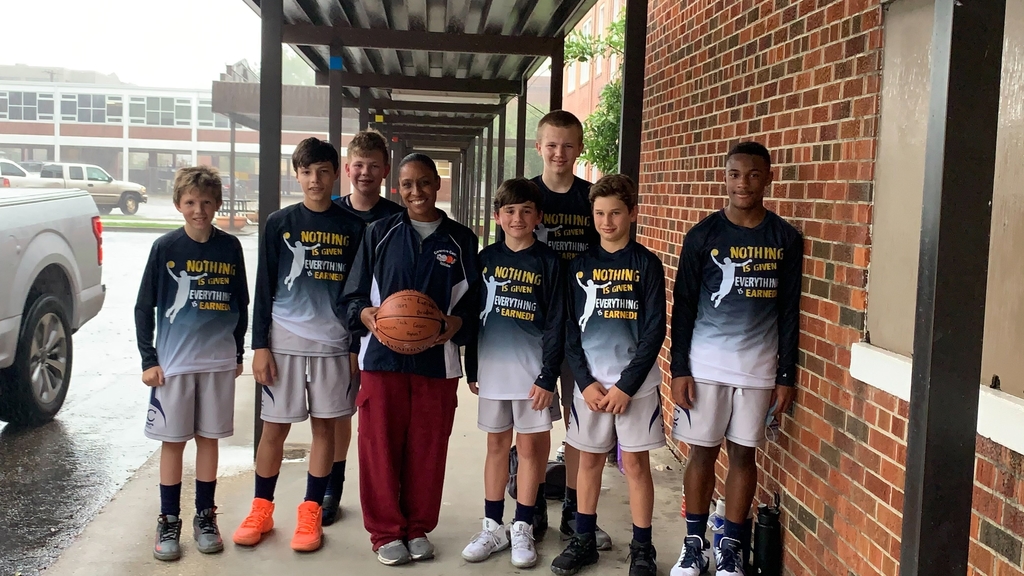 8th Grade with the win against St. Cecelia 42-36! Last home game as Crusaders💙💛 Great game!

The monthly Pro Life Public Rosary by St. Peter's Come Lord Jesus Group will be held this Saturday, May 8, at 11 a.m. It will be held in front of the Carencro Catholic digital sign on University. You may park in the school parking lot near the fence on University. The gate will be open to walk through to the sign. You may bring a pro life sign if you wish. Please come and pray with us for our precious unborn.

Congratulations to Jude Braquet, CCS Alumni, on making the 2020-2021 LHSAA ALL-ACADEMIC CLASS.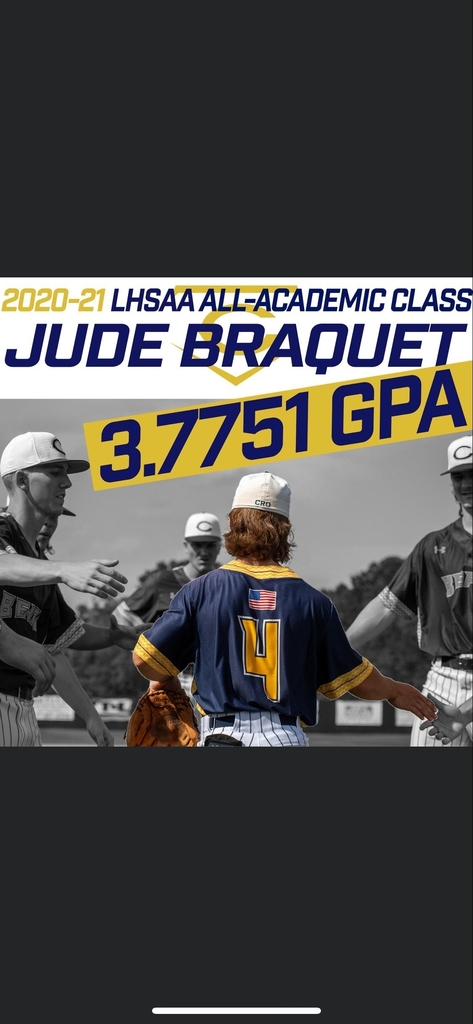 We are jumping for joy for our *BRIGHT* teachers this week! Happy Teacher Appreciation Week to the teachers that LIGHT OUR WORLD.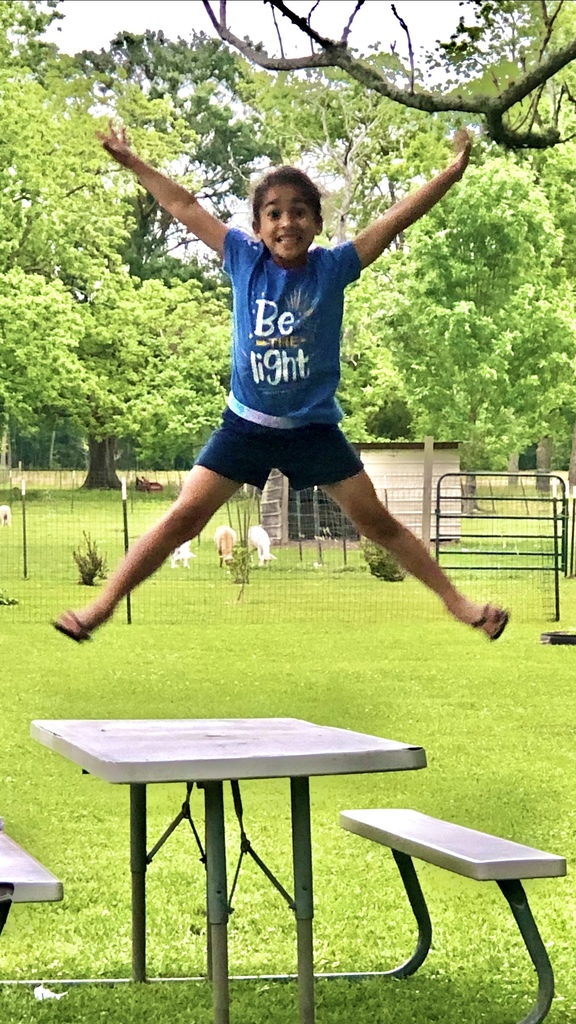 Tune into KATC's Good Morning Acadiana tomorrow morning, May 5th, to see CCS as one of their spotlights for Cool Schools. We love our students, teachers, & parents and this highlight of their amazing work!

Congratulations to Mrs. Leah Fusilier! Mrs. Leah was selected as one of the finalist for the Lafayette Education Foundation & United Way TEACHER OF THE YEAR - Elementary Division. The Prize Patrol stopped by today, during Teacher Appreciation Week, to surprise Mrs. Leah