Thursday, November 2nd we held our first All Souls Living Rosary and honored over 100 names submitted by our CCS family to pray for. All holy men and women, pray for us.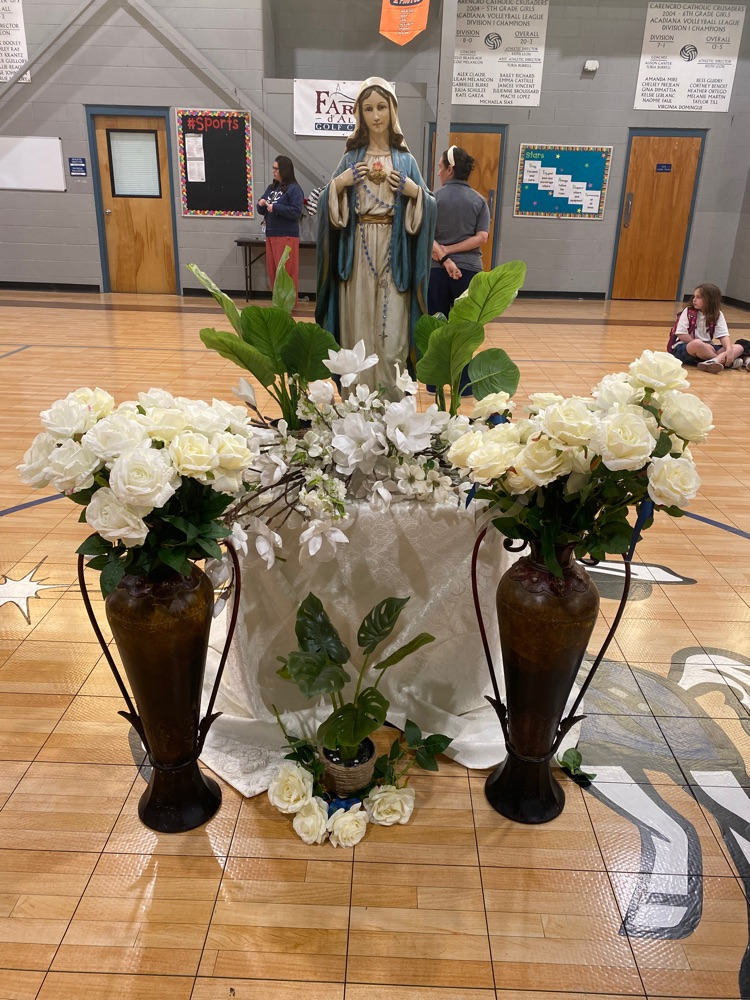 Mrs. Leah's Kindergarten class enjoyed a Fall Leaf Hunt Today!!!!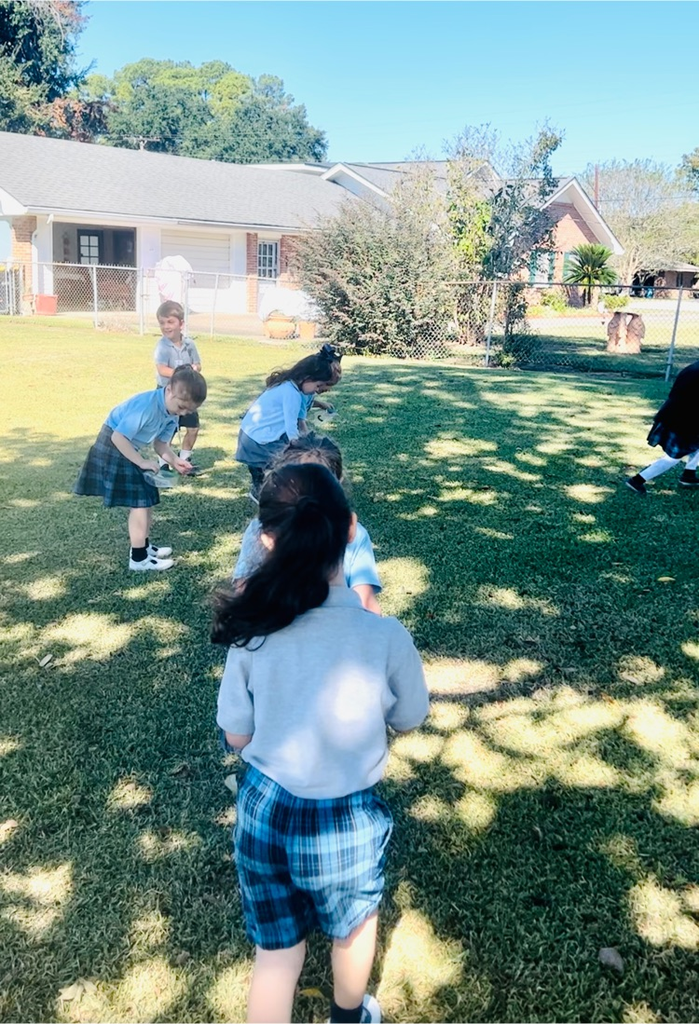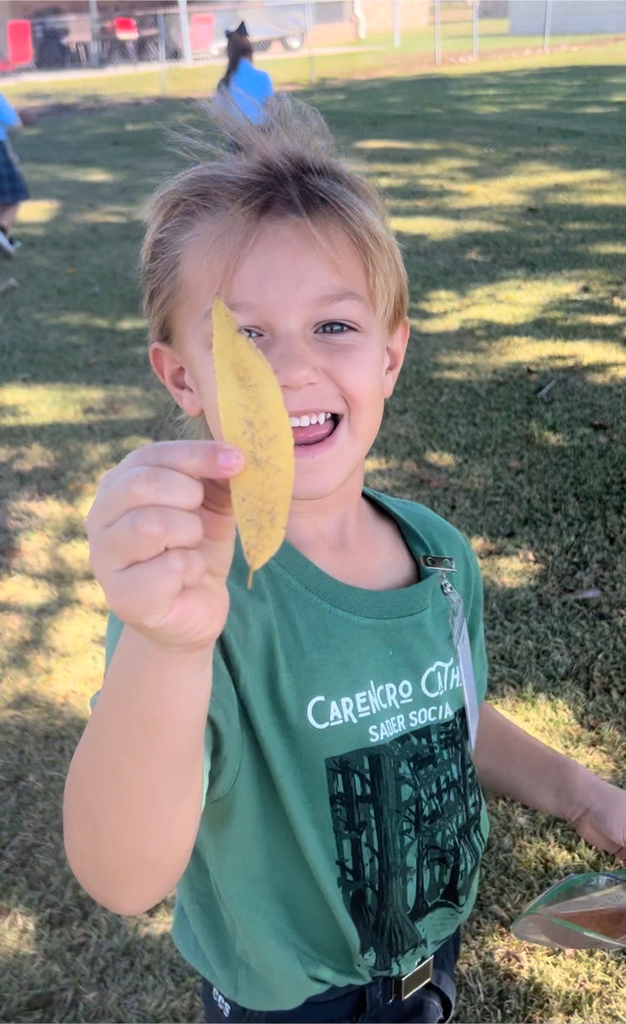 Mrs. Leah's Sweet Shop is tomorrow! Be sure to bring quarters for some SWEET SHOPPING!!!!. Proceeds go to help others who are in need in our school community!
Our September Service Project was sponsored by 5th grade! We collected many blankets and activity item for the residents of J. Michael Morrow Memorial Nursing Home. They are enjoying their blankets and new Bingo prizes! Thank you for all of your donations!
Tomorrow is our October Crusader of the Month Mass at St. Peter's Church at 8:15am. Mass uniforms are required.
Our 2023 CCS Science Fair was a huge success! Congratulations to all of the participants and winners for their hard work. A special thanks to our judges for spending the morning with us!
Late post! Our September House Worship Wednesday was a HOOPING BALL of fun!
Let's support our Pastor, Fr. Cambre, and help the St. Joseph Scholarship Fund!
Today Kindergarten celebrated these wonderful lunch ladies who fill our bellies every week with delicious food!!! Happy National School Lunch week!!!
Tomorrow is our Cancer Mass dedicated to those dear to us who have been touched by cancer. Mass will be in our CCS Gym at 8:15am. Mass uniforms are required.
Mrs. Leah's Kindergarten class visits the school chapel to pray the rosary for all those battling cancer.
TOMORROW is Crusader Day at Pizzaville USA in Carencro! Join us there for Family Night. If you can't make it, you can also call in your order for lunch or dinner!
We had some very special visitors come on campus to educate our Early Learning students. The Carencro Fire Department, Carencro Police Department, and Acadian Ambulance shared lots of fun and exciting information with our kiddos.
Our Cancer Mass is Friday! If you would still like to purchase a luminaria bag for $1 per bag please send the form and money to school by tomorrow.
Pre-K 3 Manners Tea Party! The class learned all about manners and this was a great way to show them off! This was also a fun way to use some fine motor skills and hand eye coordination while pouring the tea. Two lessons in one!
Junior High students learned about the Divine Mercy Chaplet and the Rosary this week. They prayed both together in class. Saint Faustina, Our Lady of the Rosary, pray for us! 🙏🏼
Help us wish a Happy Birthday to Mrs. Ericka Forest!
We will celebrate Mass tomorrow at St. Peter's Church at 8:15am. Mass uniforms are required.
bit.ly/2023bulletinboard PLEASE VOTE and support CCS! Look for Leah Fusilier under Lafayette Parish!!!
Mrs. Leah's Kindergarten class is enjoying PET WEEK!!! They are also looking forward to the Blessing of the Pets event,next week on Thursday, October 12th!!!