Congratulations to our 5 nominees for CCS Teacher of the Year -- Mrs. Carmen Bourque, Ms. Alex Clause, Mrs. Leah Fusilier, Mrs. Nadine Theriot, and Mrs. Sarah White!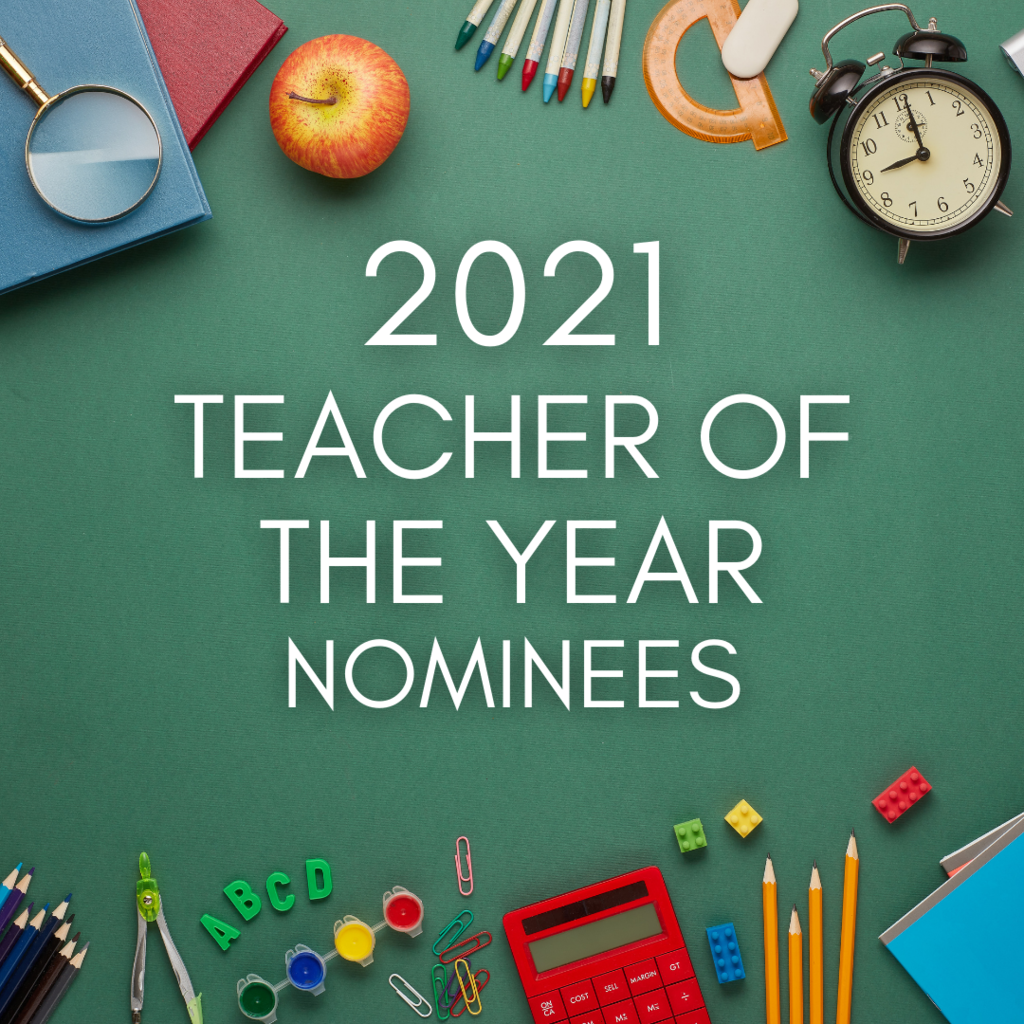 Reminder - Tomorrow's Mass Day will celebrate our First Responders & Essential Workers. Students must wear Mass uniforms tomorrow Wed., Oct. 27.

We look forward to saying THANKS to all of our community's Essential Workers and First Responders! Join us at St. Peter Roman Catholic Church.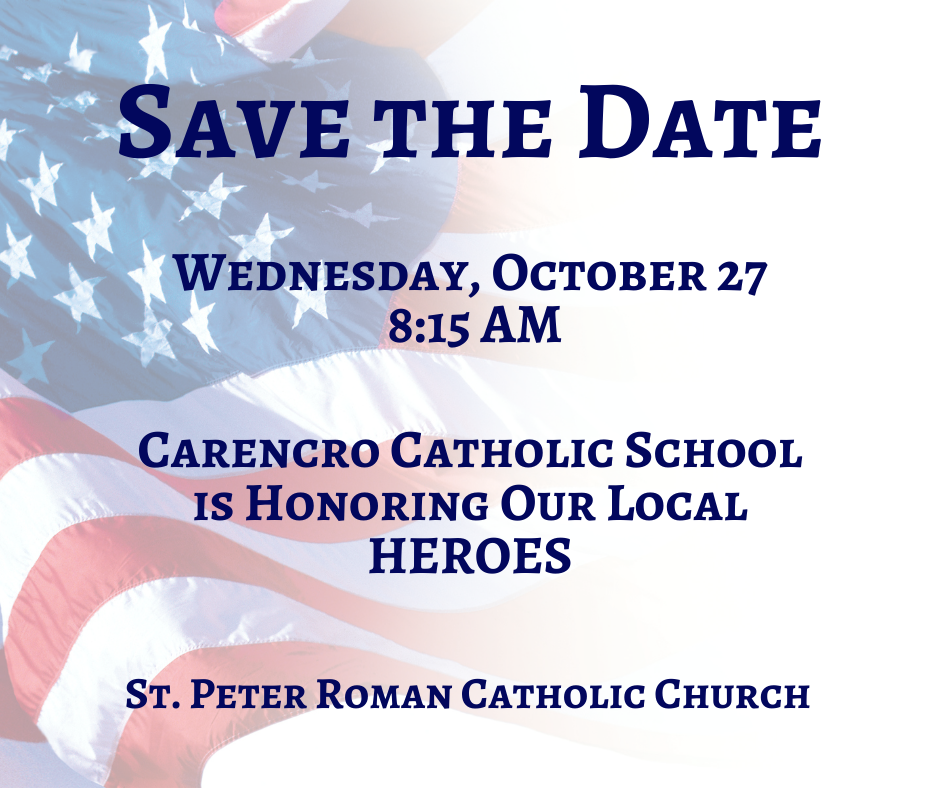 CCS kicked off Red Ribbon Week with a celebration of the 50th day of school!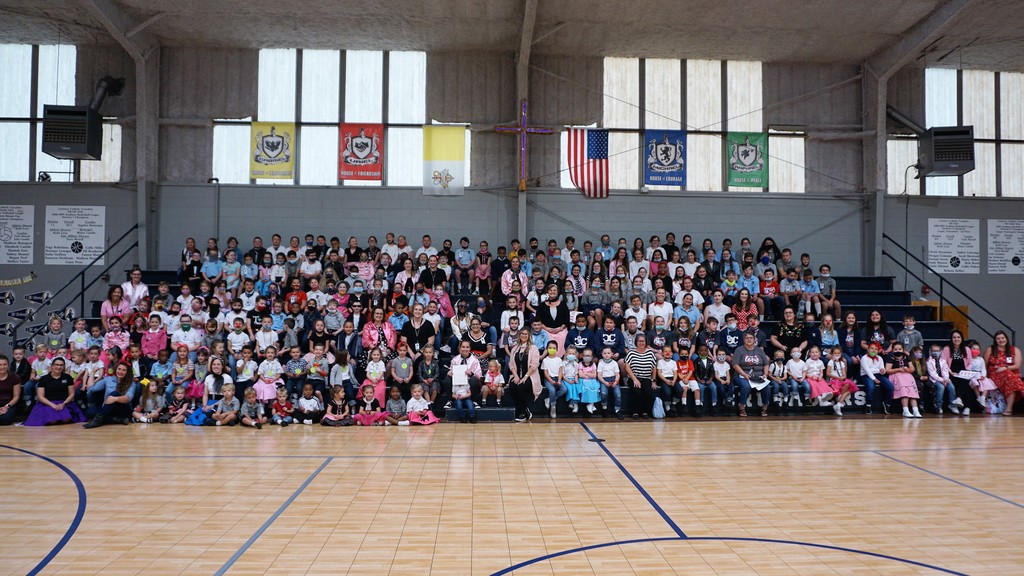 Crusaders of the Month - October 2021 Congratulations to all ❤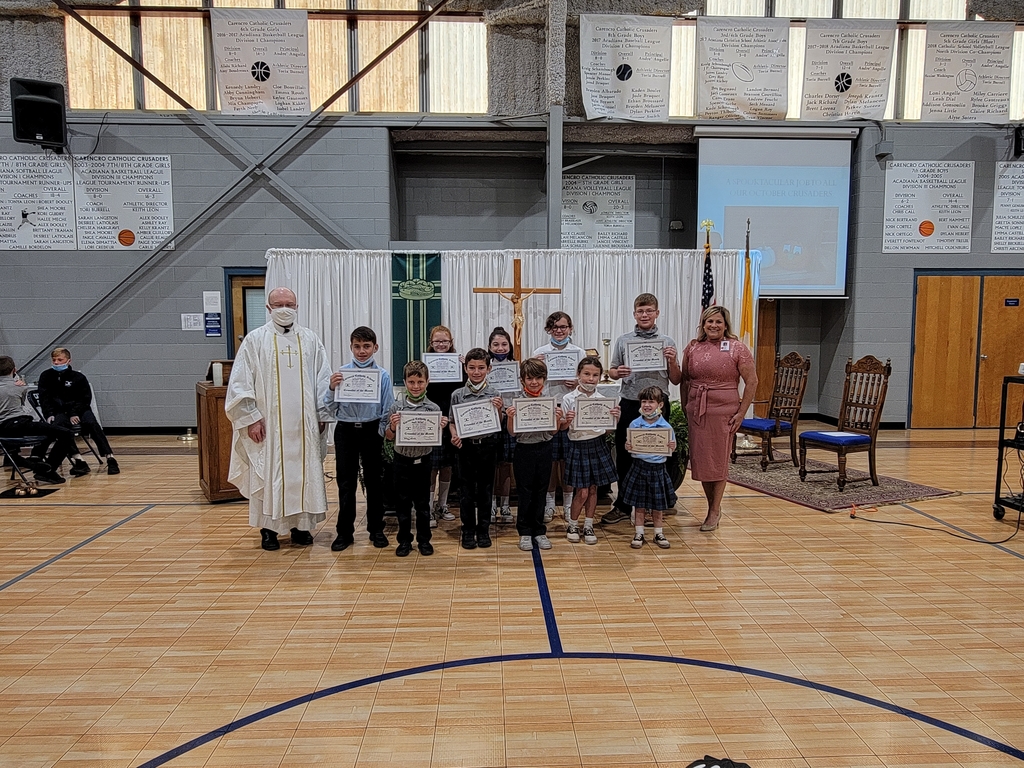 Crusaders have spread love on campus for 50 days! Help us celebrate 50 amazing days of school this Monday, October 25th by dressing in your best 1950s apparel. All outfits must be Catholic school appropriate.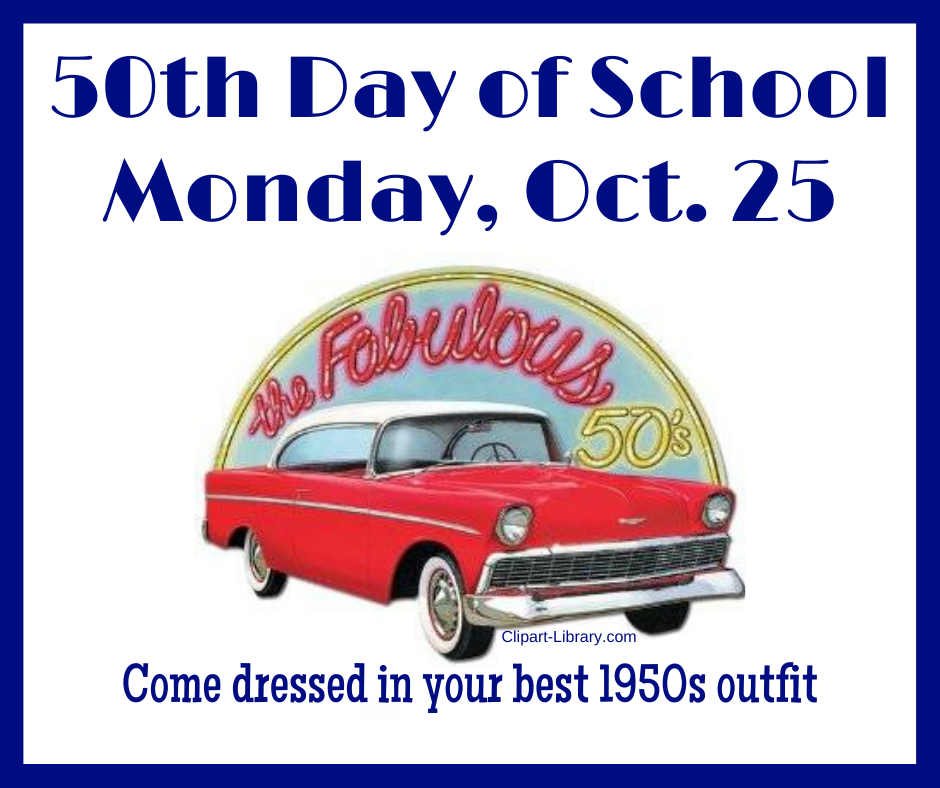 Mrs. Leah's Kindergarten Class Celebrated Fall Today!!!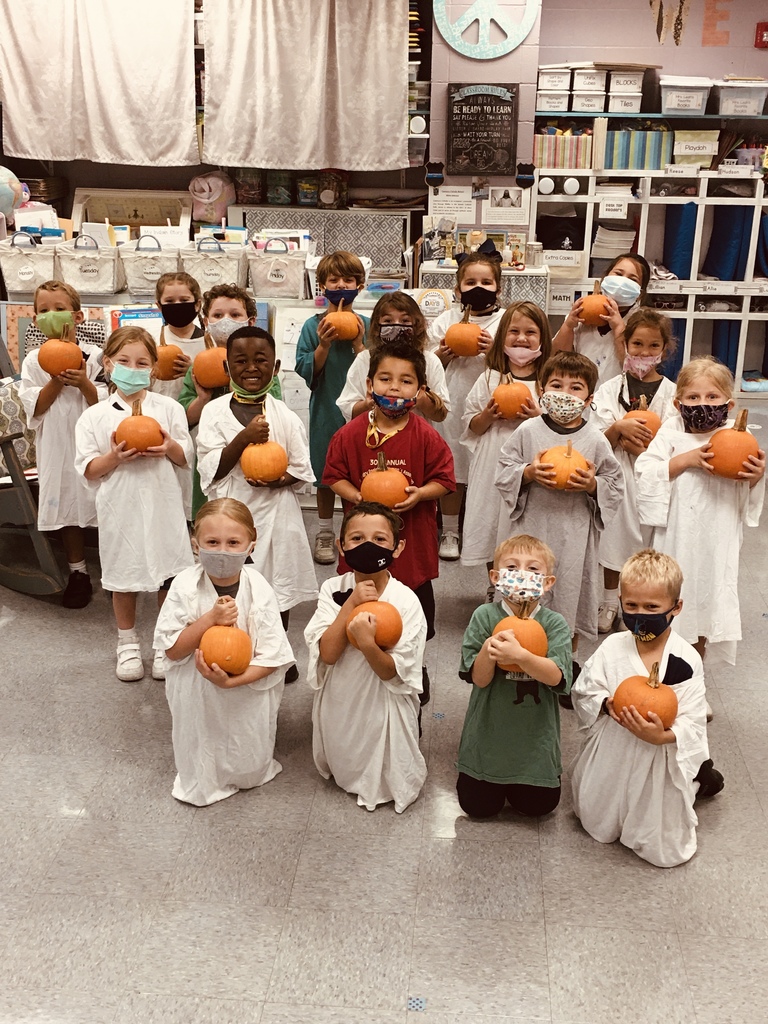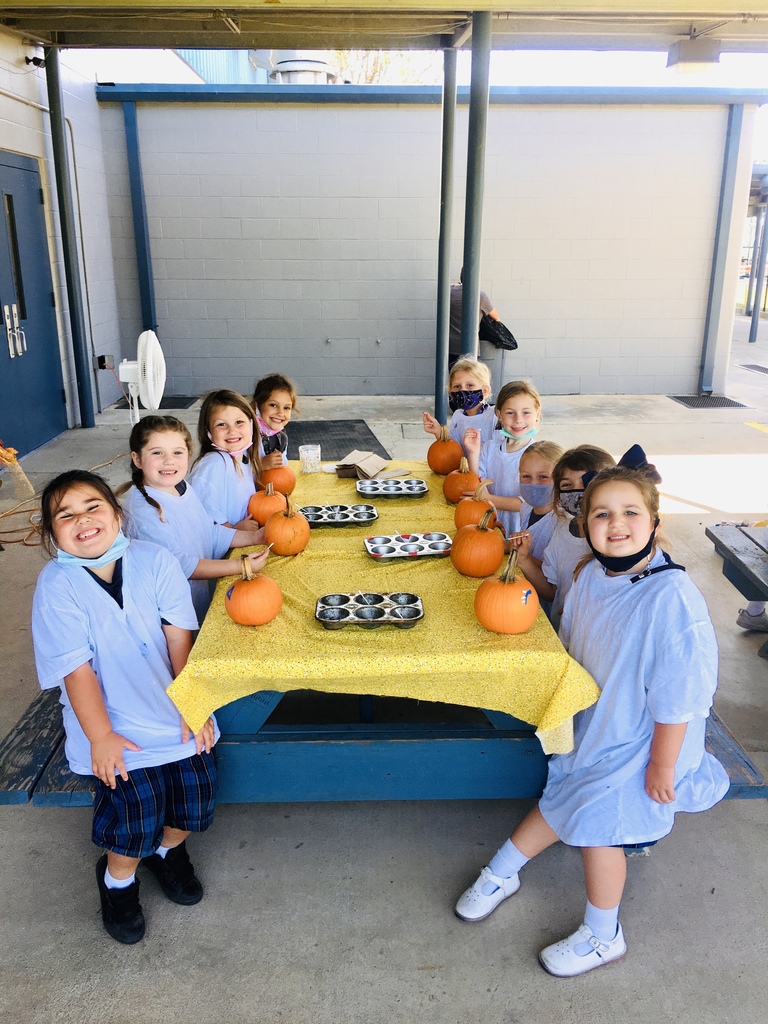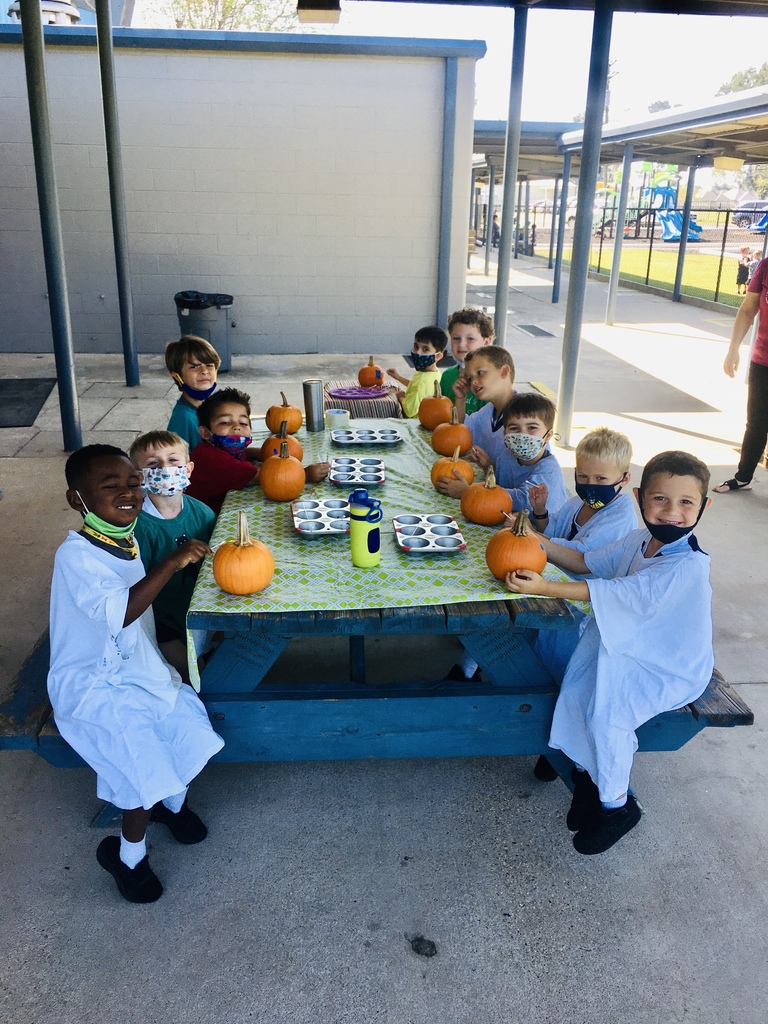 CCS Early Learning Squad enjoyed their visit with the Carencro Fire Department today!!! The students learned all about fire safety and even experienced spraying the fire hose.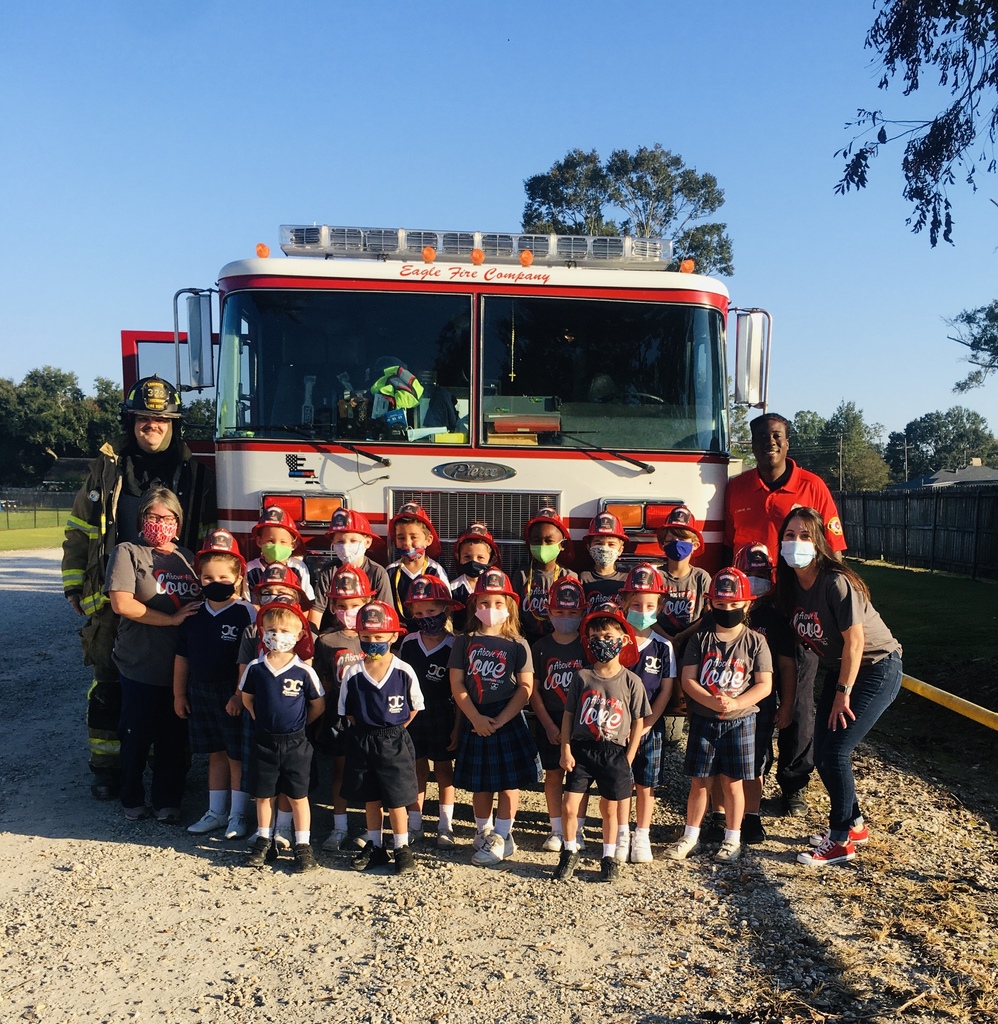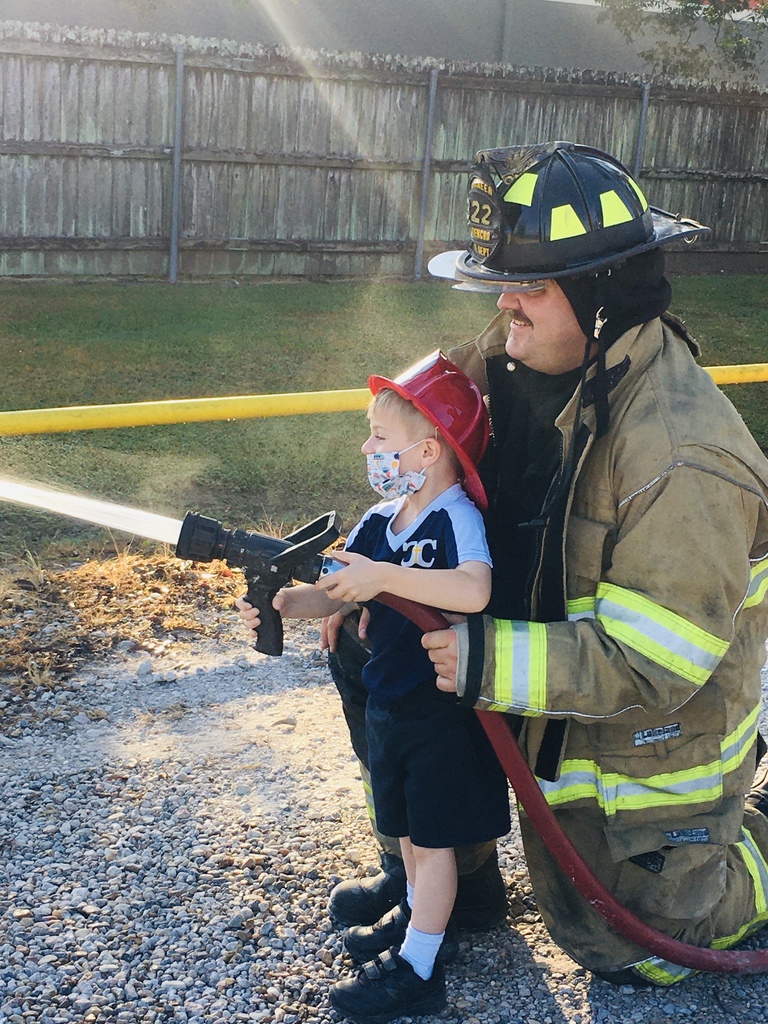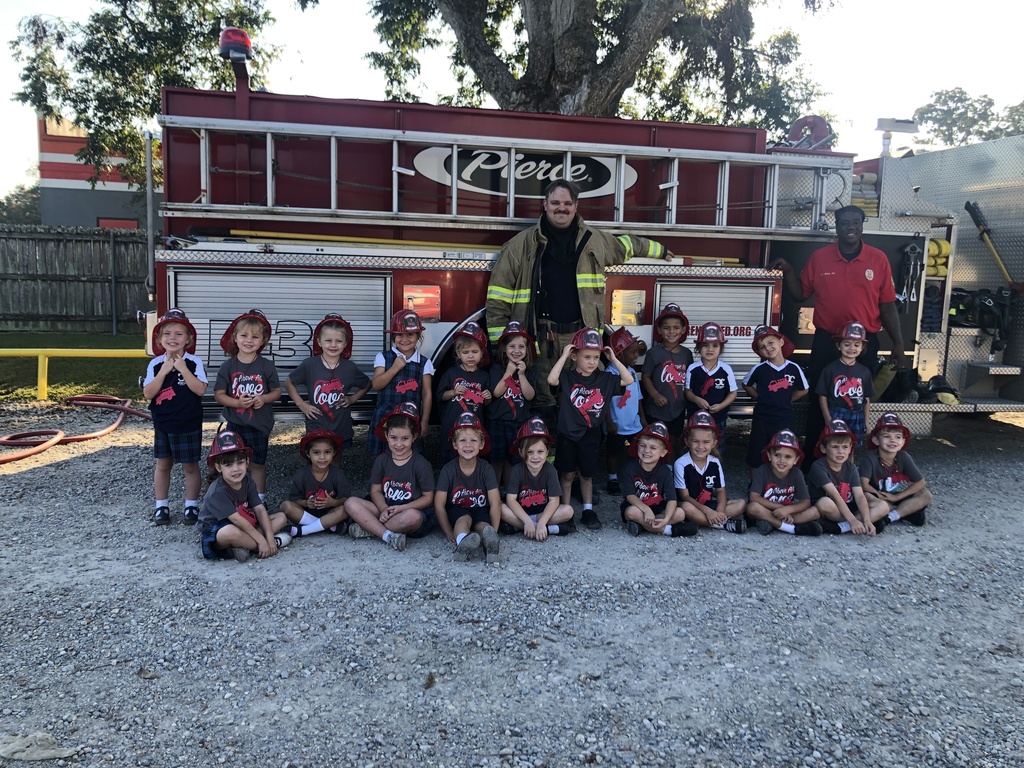 We love our CRUSADER GRANDPARENTS! New this year, custom designed grandparent t-shirts. Pre-Orders are now open online at our Sader Store and will close on November 1! Get your shirt in before Grandparents Day and get to show it off.

Mrs. Leah's Kindergarten class read the story "Go Away, Big Green Monster!" by: Ed Emberley. In correlation with their lesson on adjectives. They also invited the 4th grade class to view the monsters and do a creative writing activity describing their monsters. This was a fun and creative lesson to introduce adjectives and descriptive writing.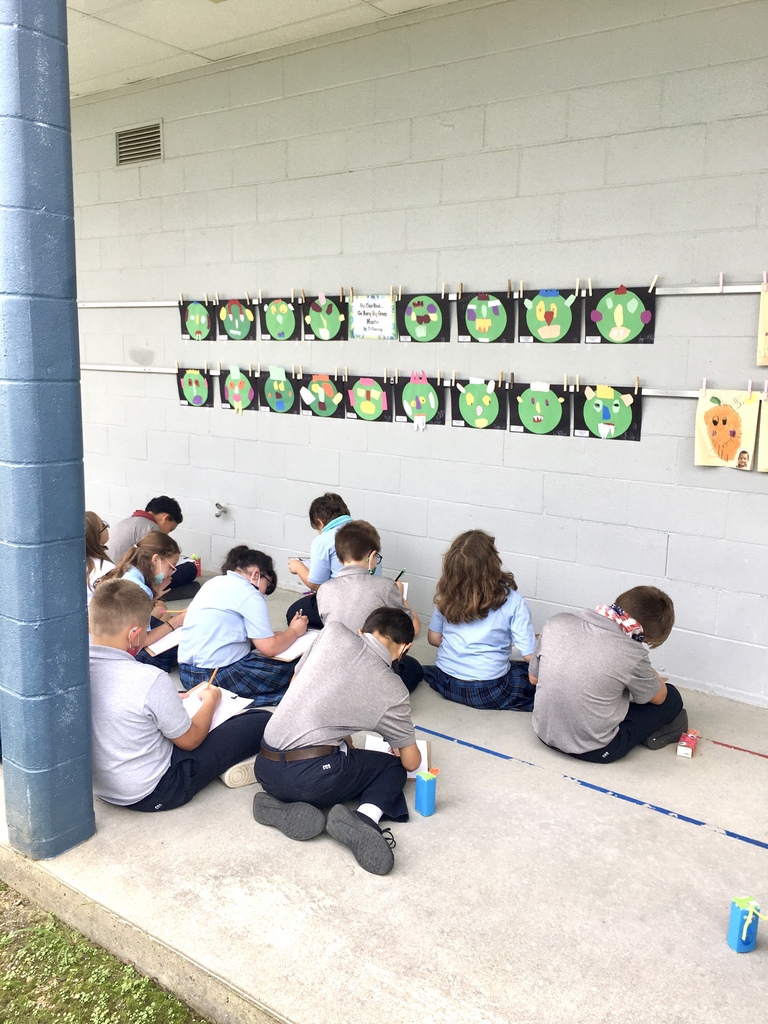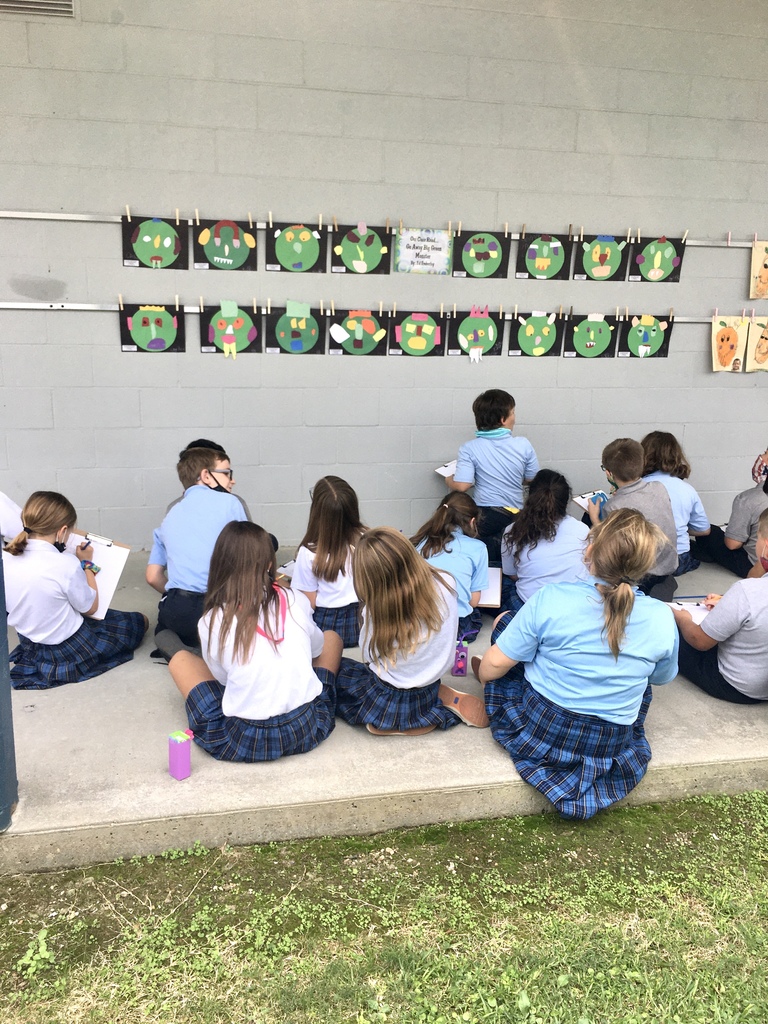 6th Graders had so much fun learning how to use their microscopes today! They were able to see some interesting specimens, like mosquito heads and butterfly wings, on their prepared slides. Future biologists in the making at CCS!!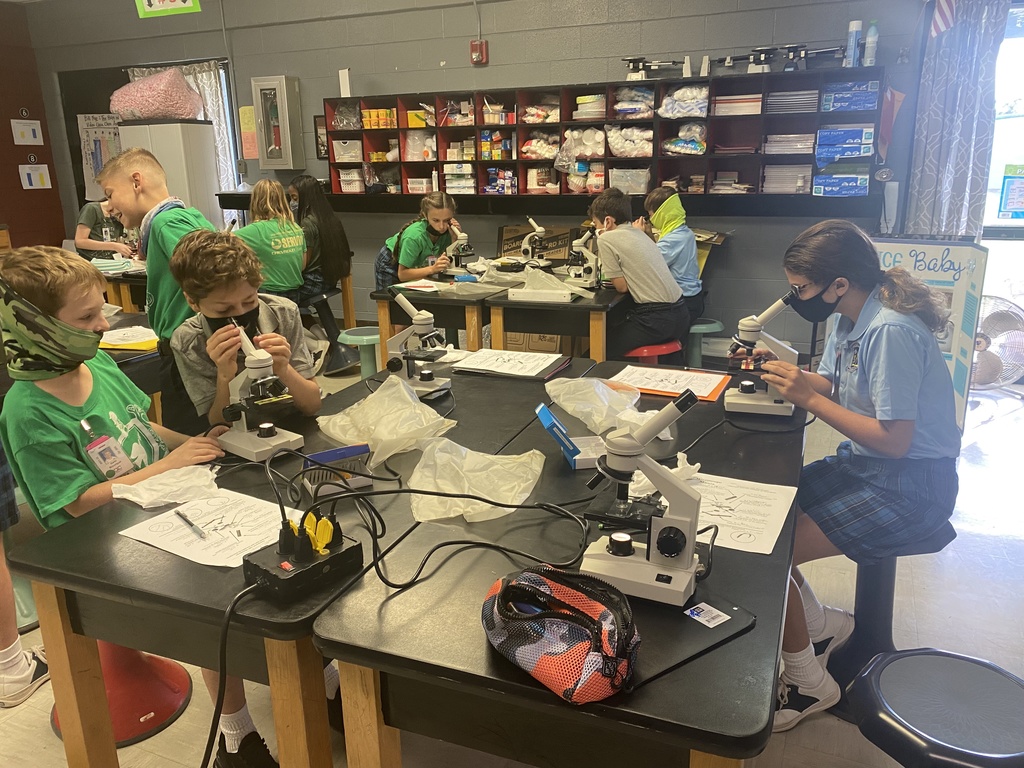 We can't wait to see you TODAY at Noon for the public rosary with St Peter parishioners!!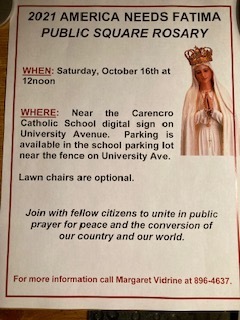 SOCKtober

Third Grade FALLS into creative writing with a story about scarecrows. The students created their own narrative stories, brought their stories to life by creating their scarecrow, then presented it in front of their peers.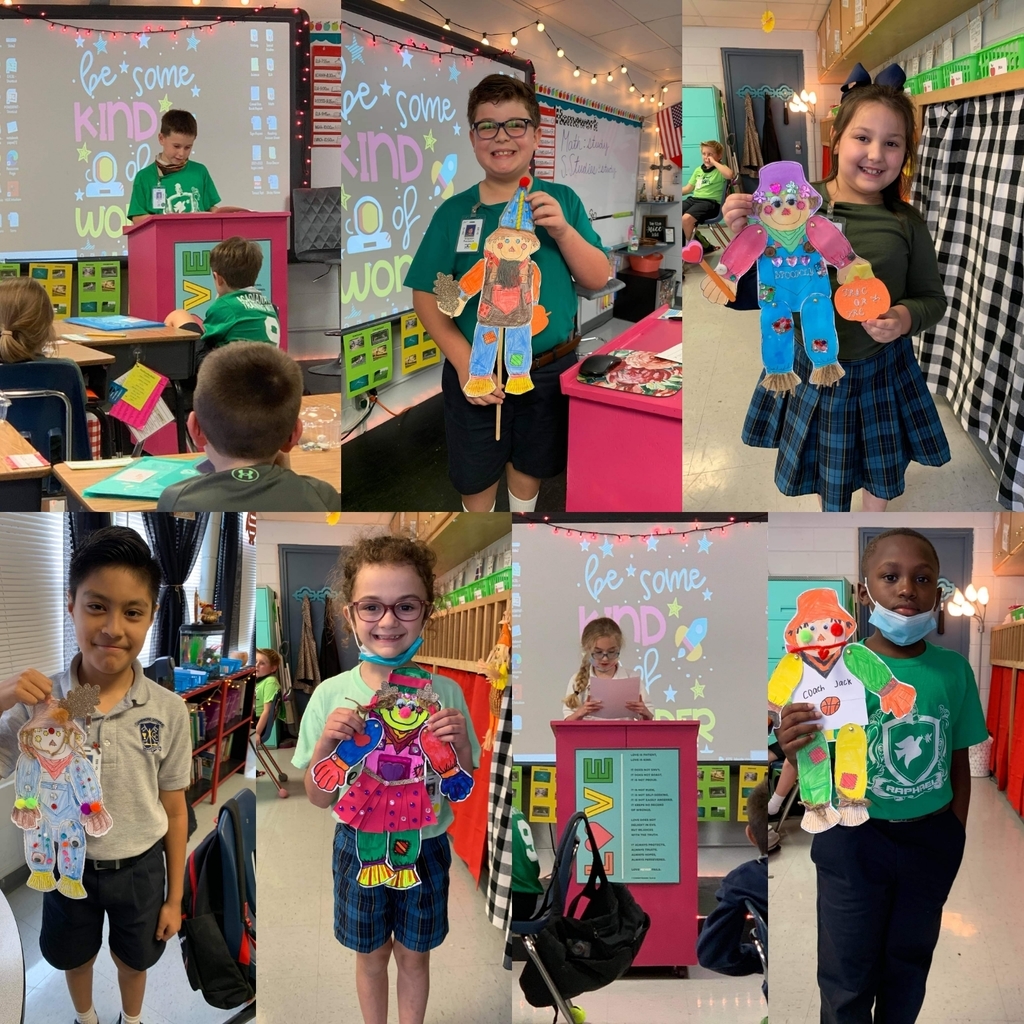 CONGRATULATIONS to the House of Raphael on winning Quarter 1's competition. Thank you to all of our Crusaders for filling for the campus with love and kindness! Students may wear ANY GREEN SHIRT with their uniform bottoms/shoes. Crusaders in the Green House should wear their GREEN house shirt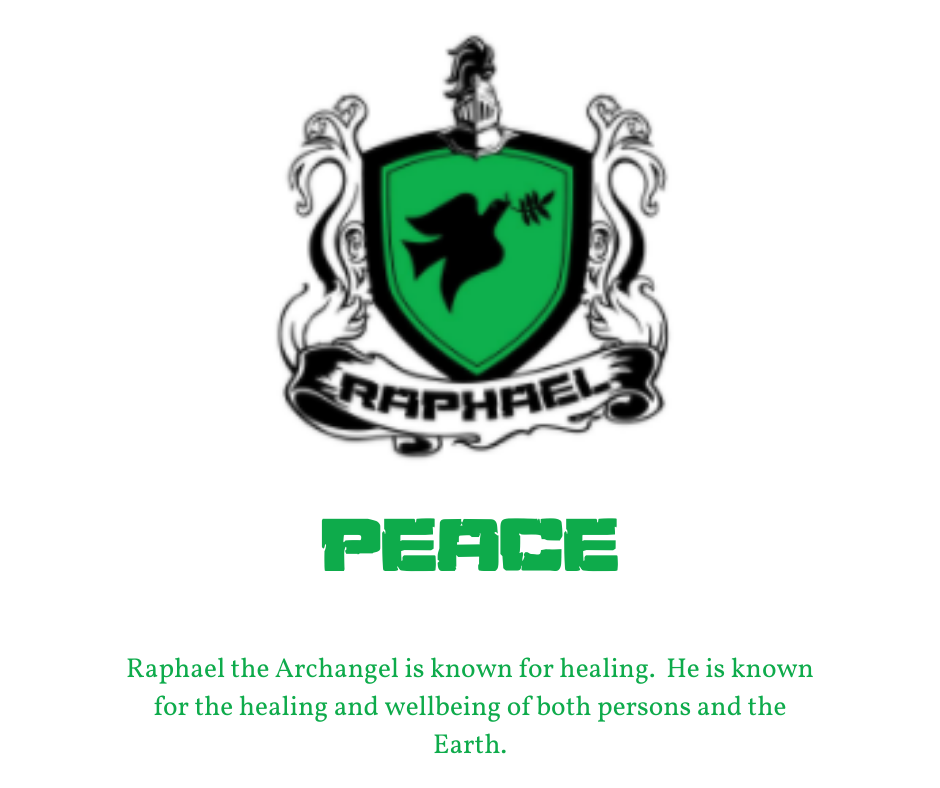 The Book Club discussed its first book of the school year - - - The Summer We Found the Baby. The members even hosted a "Baby Shower" to benefit the Faith House!!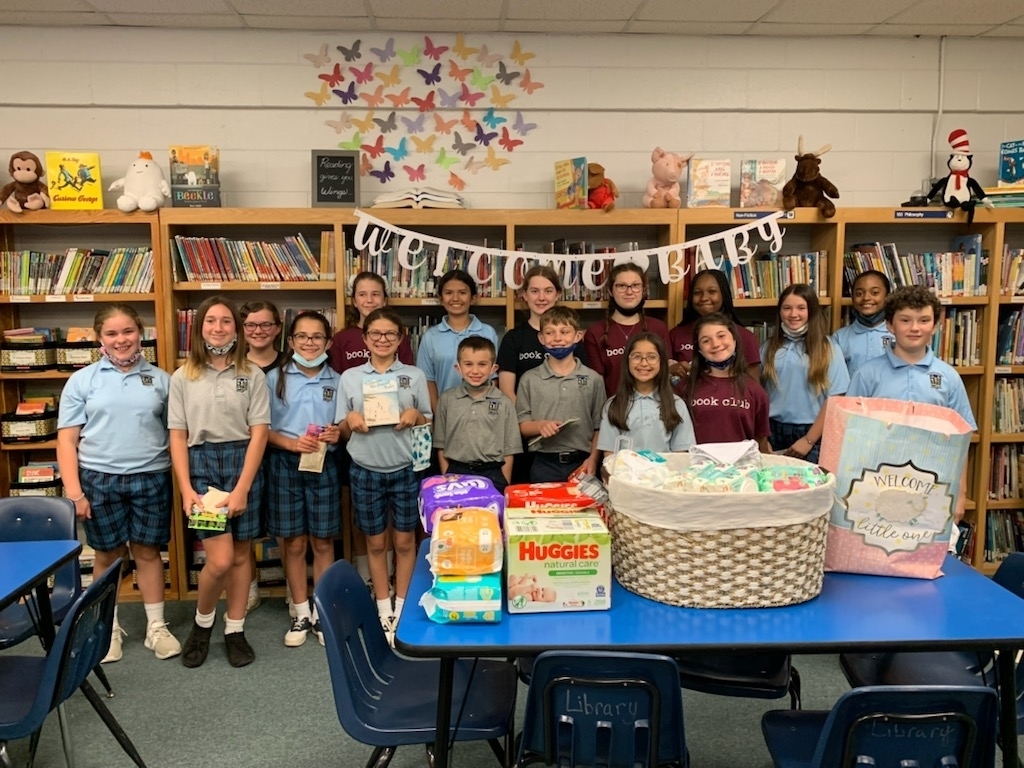 Join the parishioners of St. Peters this Saturday, October 16th for a public rosary!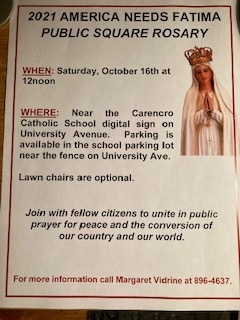 Mass Day will be at St. Peter Students must wear Mass uniforms

Champions celebrated Indigenous People's Day yesterday by creating storytelling stones and sketching various forms of plant life. Champions, where learning and fun come together! Enroll your child now!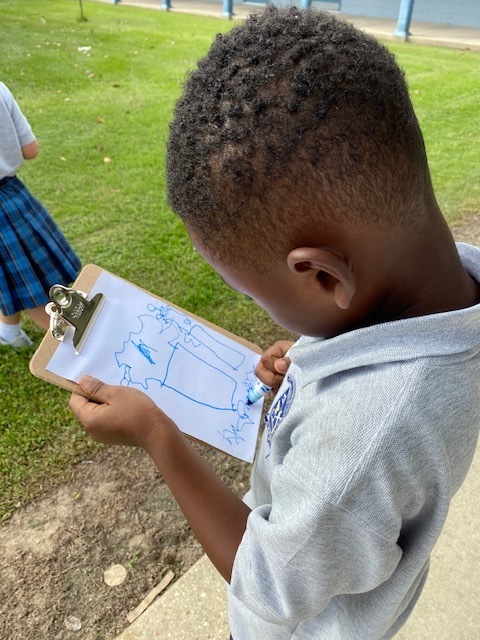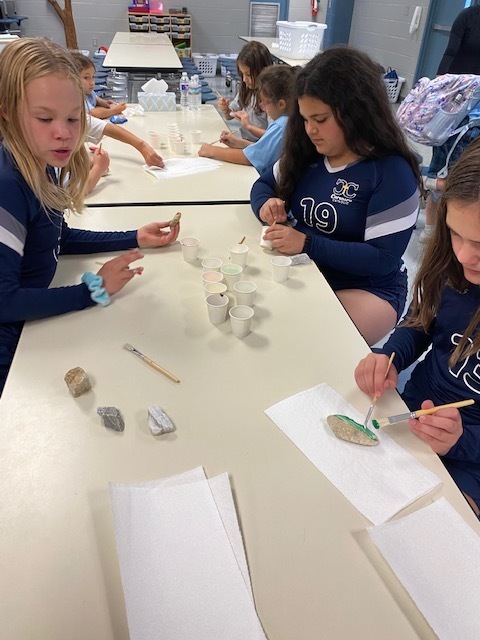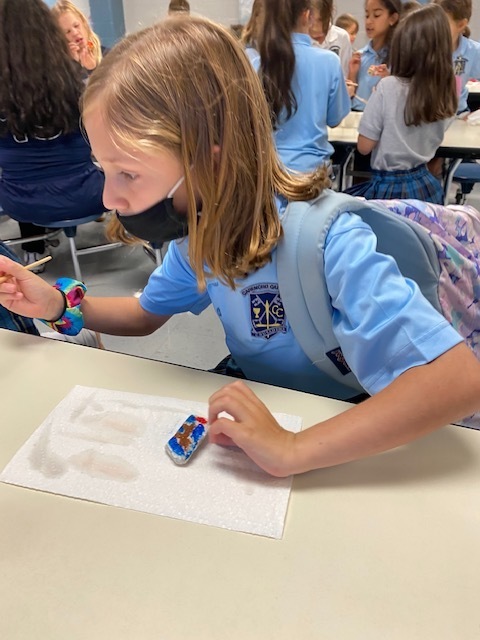 7th Grade enjoyed 2 Engineering Design Challenges last Friday! Second, they built model bicycle helmets out of random materials to see which helmet protected a RAW egg from cracking. Some of the helmet designs were quite impressive and protected the raw egg. It was so much fun to have Mrs. Alex's 3rd grade class and Ms. Cassie's 6th grade class join us to help countdown the drops and cheer us on!