CCS Cheerleaders will be hosting the 2021 Cheer Clinic tomorrow. Students must be pre-registered to attend.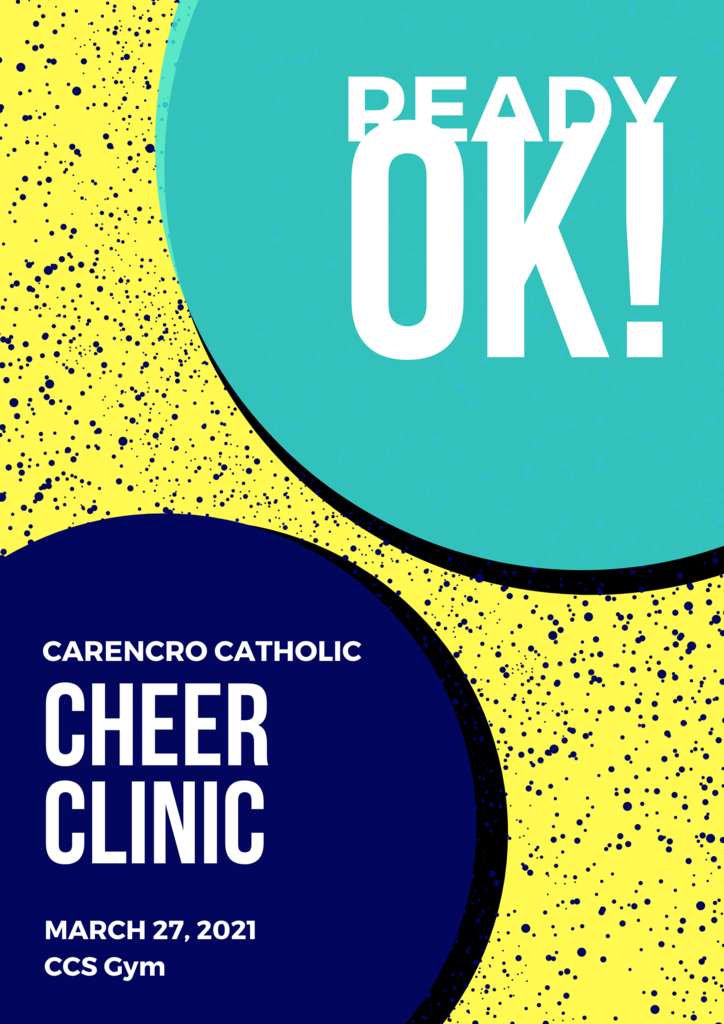 Crusader Mass will be tomorrow, March 24, 2021. Mass uniforms are required!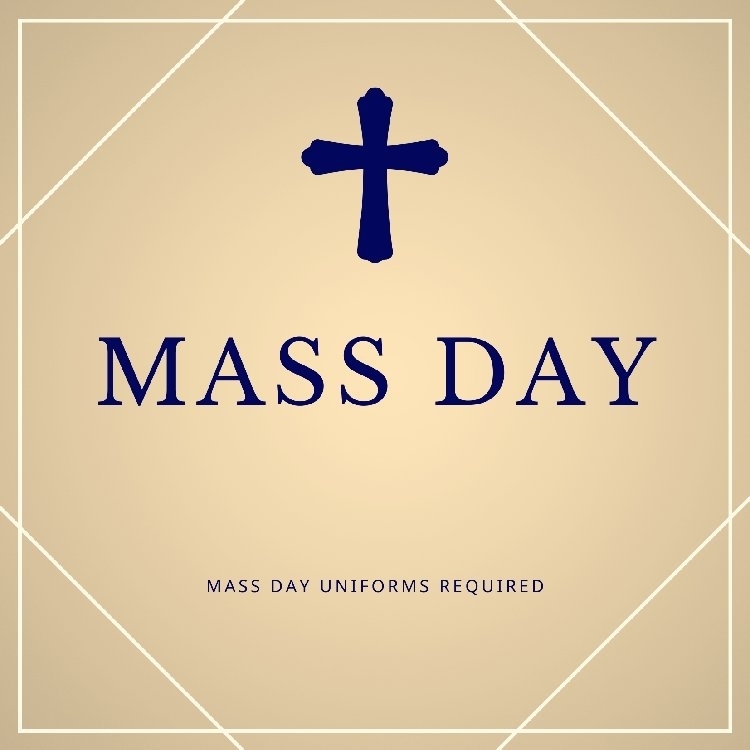 Our CCS Cheerleaders have an egg-cellent idea for you this Easter eve. Let them egg your yard & leave a smile on your kids face.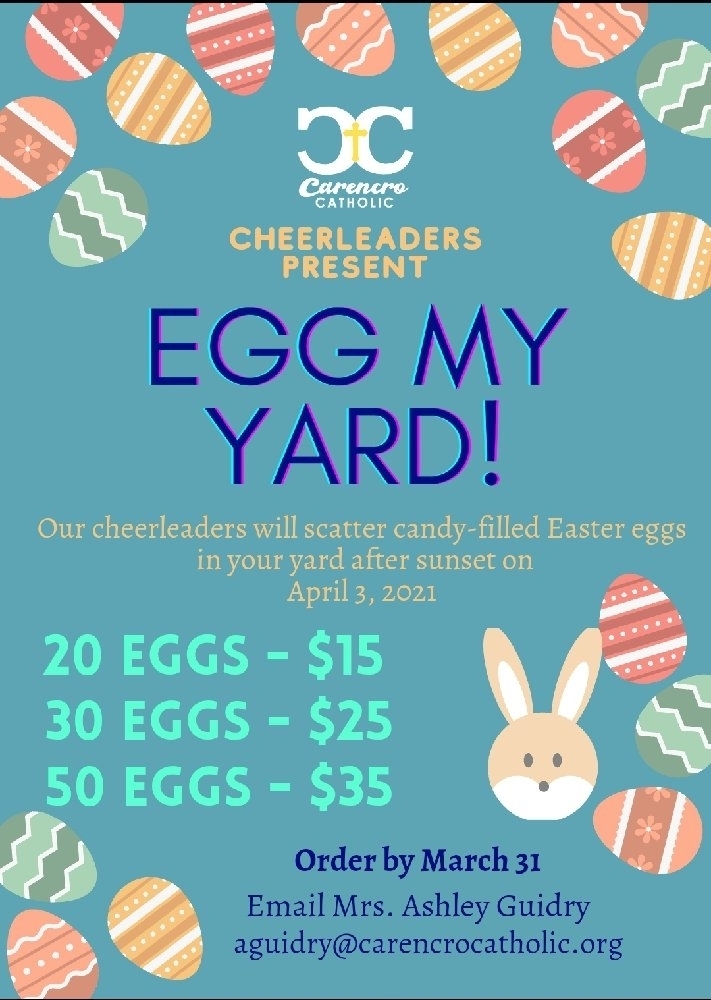 PreKA celebrated National Plant a Flower Day by planting new flowers in our Katherine Drexel Memorial Garden by the Gym. Thank you PreK4 for sharing your light with our campus! #BeTheLight #WeAreCCS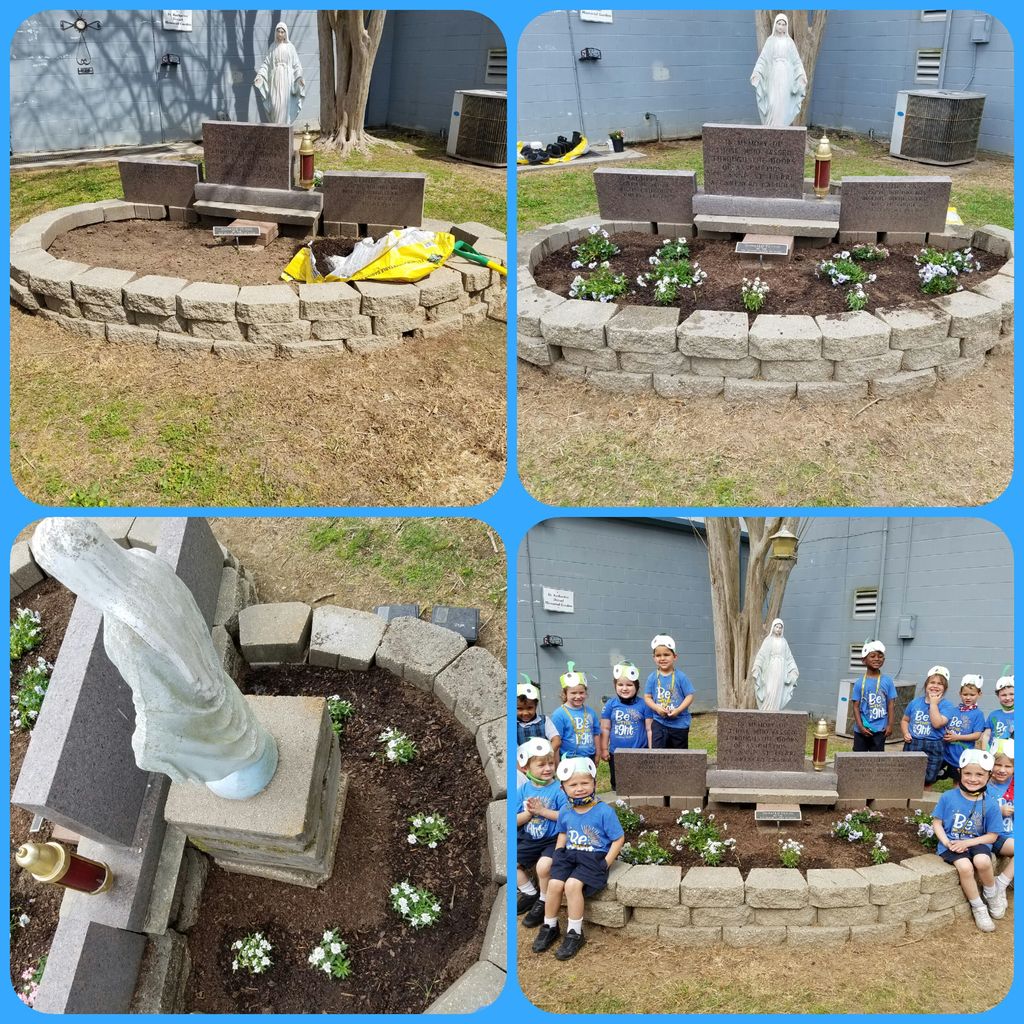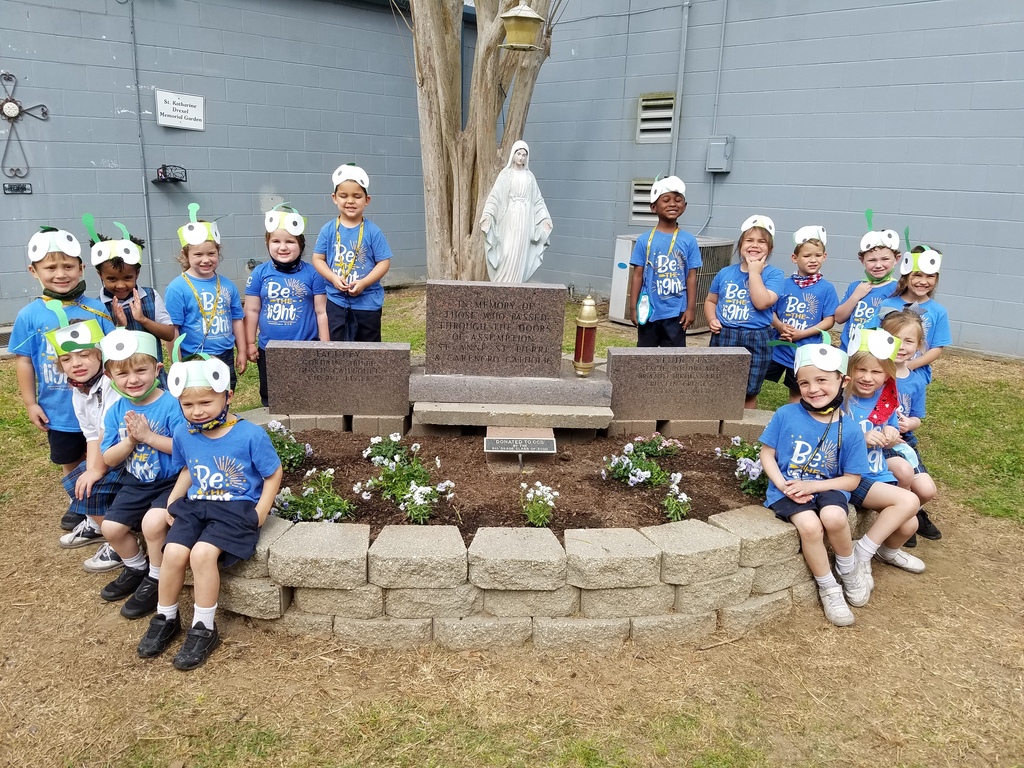 We are PROUD to welcome another sibling Crusader in August. 💙💛 #IAMCCS #CrusaderProud

Feast Day of St. Joseph CCS students are viewing the St. Joseph's alter today at St. Peter Roman Church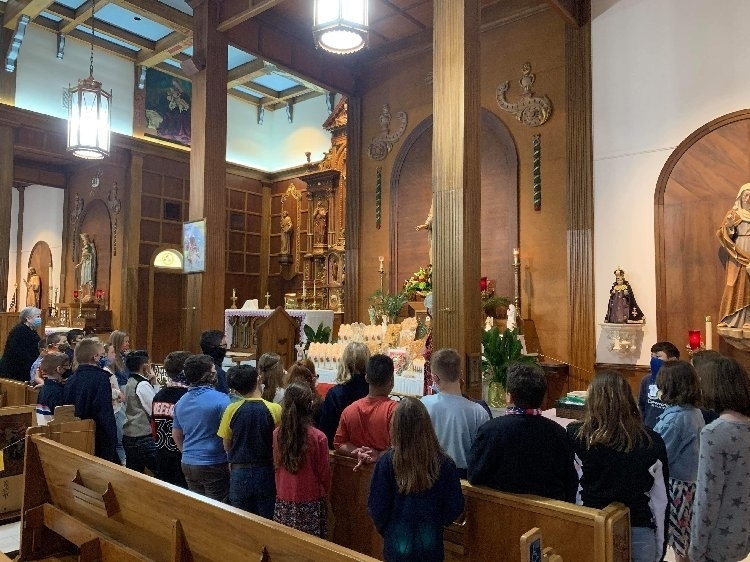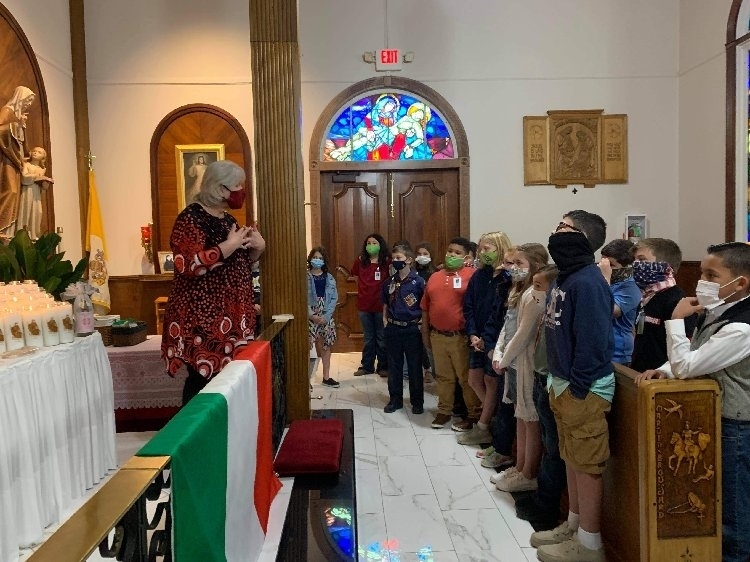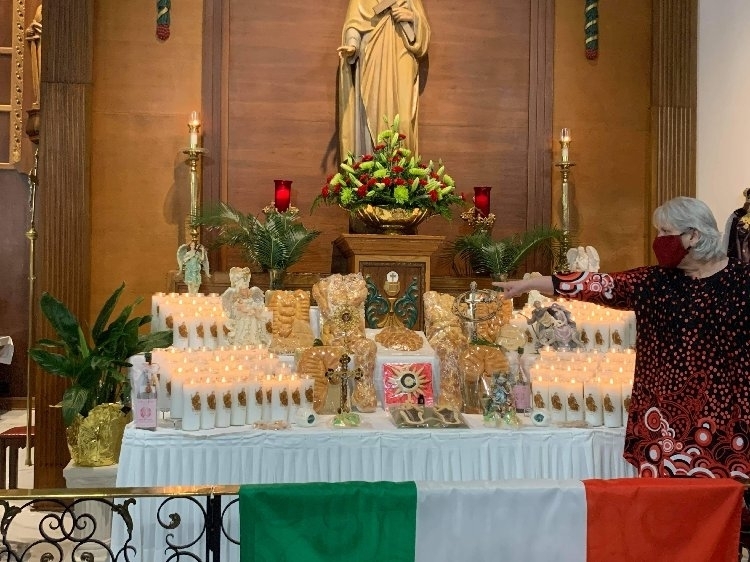 Spring Pictures --- FRIDAY, MARCH 19 Students may wear Free Dress in accordance with the dress code policy on page 16 of the handbook.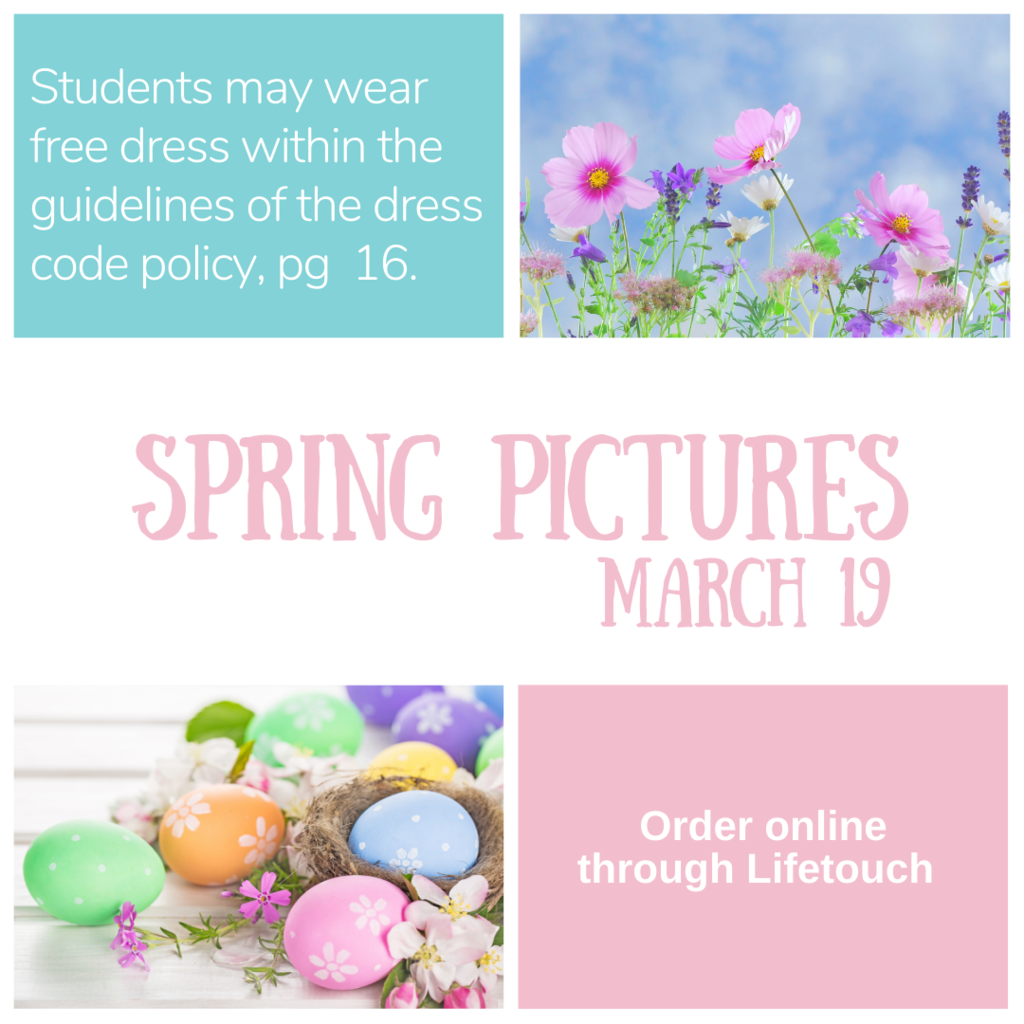 CCS Mass was celebrated by Bishop Deshotel. We are honored and blessed to have received the Word of God from our Bishop.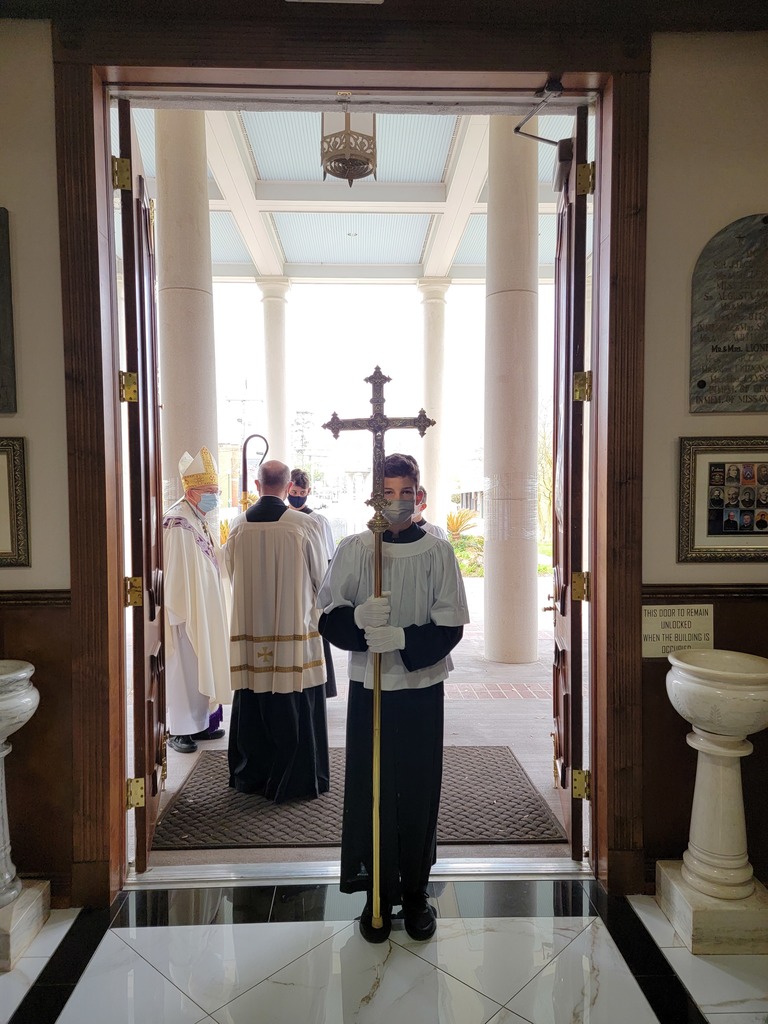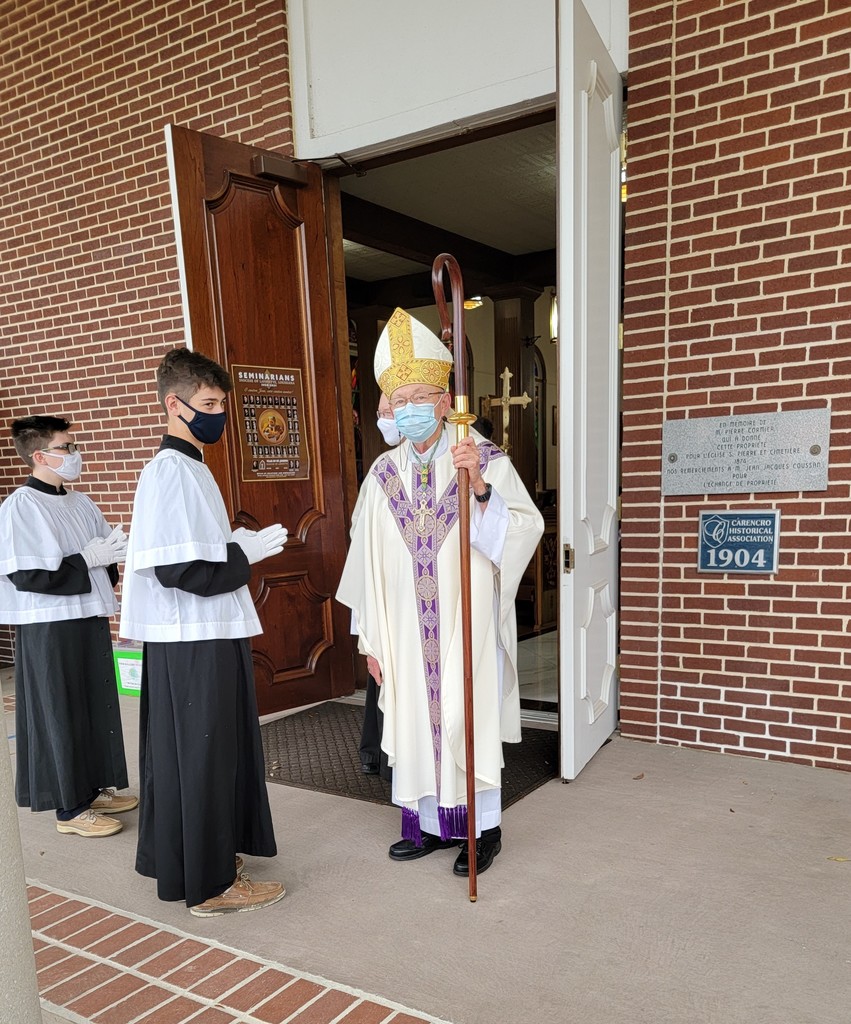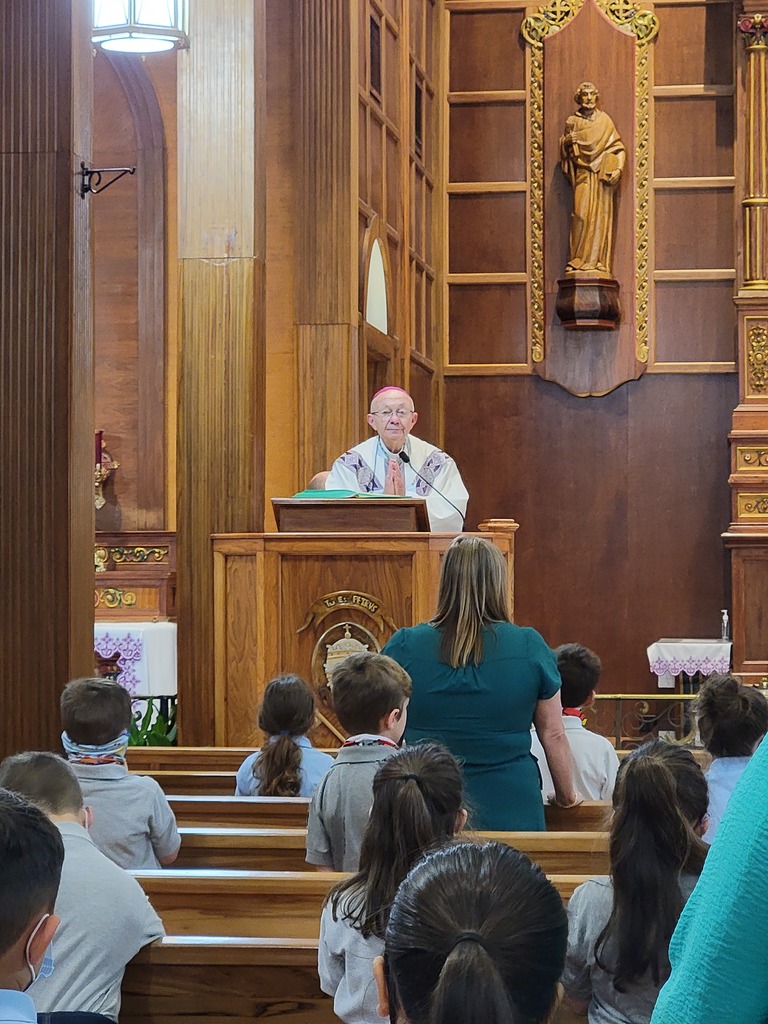 CCS students that made Principal's List or Honor Roll for Quarter 3 may wear ANY CCS SHIRT WITH JEANS AND SCHOOL UNIFORM SHOES tomorrow, March 18, 2021.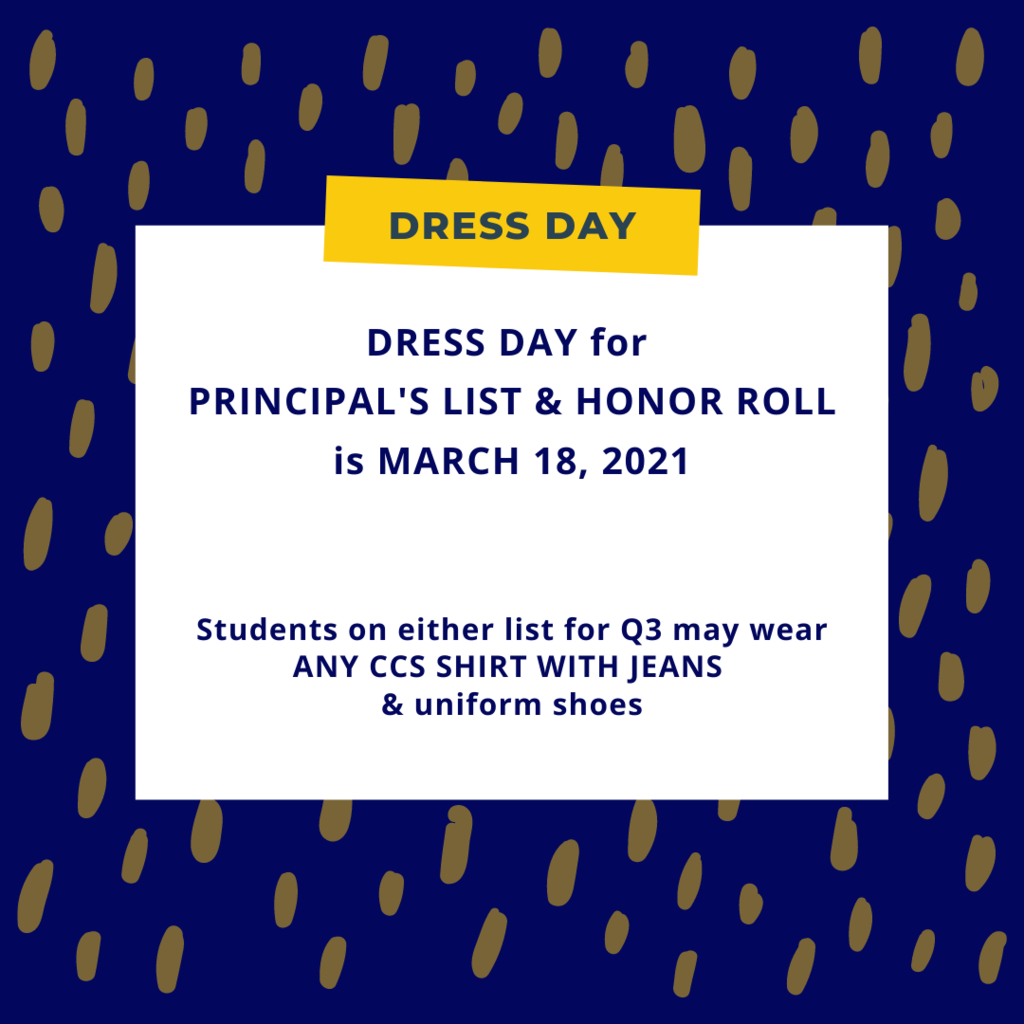 Don't forget to place your order for lunch or supper today at Pizzaville USA! #SaderSupport #FamilyNight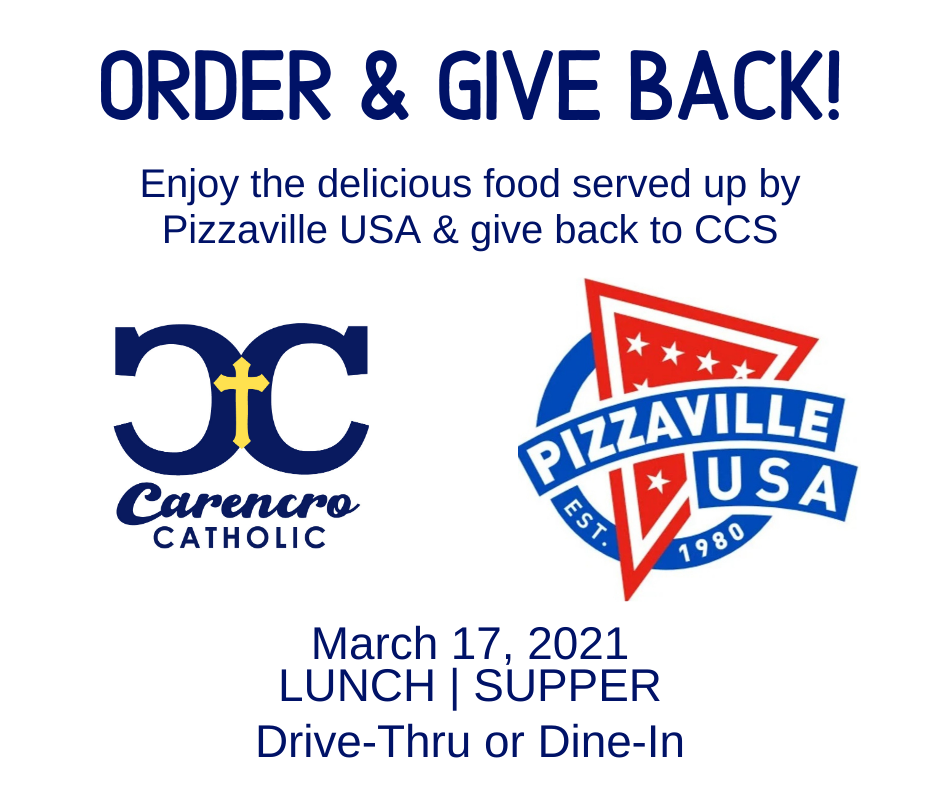 CCS will have an EMERGENCY EARLY DISMISSAL at 11:30a due to the impending weather. Regular car dismissal will be followed.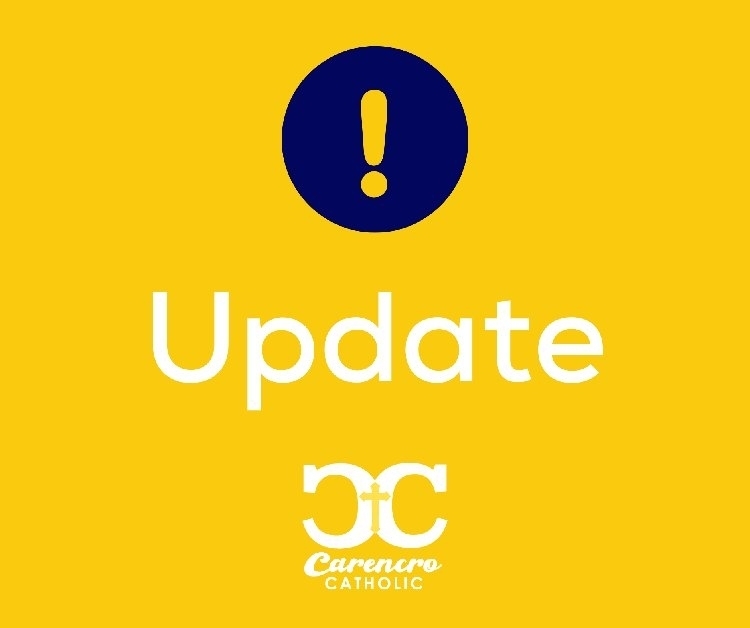 Mass tomorrow will be celebrated with Bishop Deshotel. Mass uniforms are required.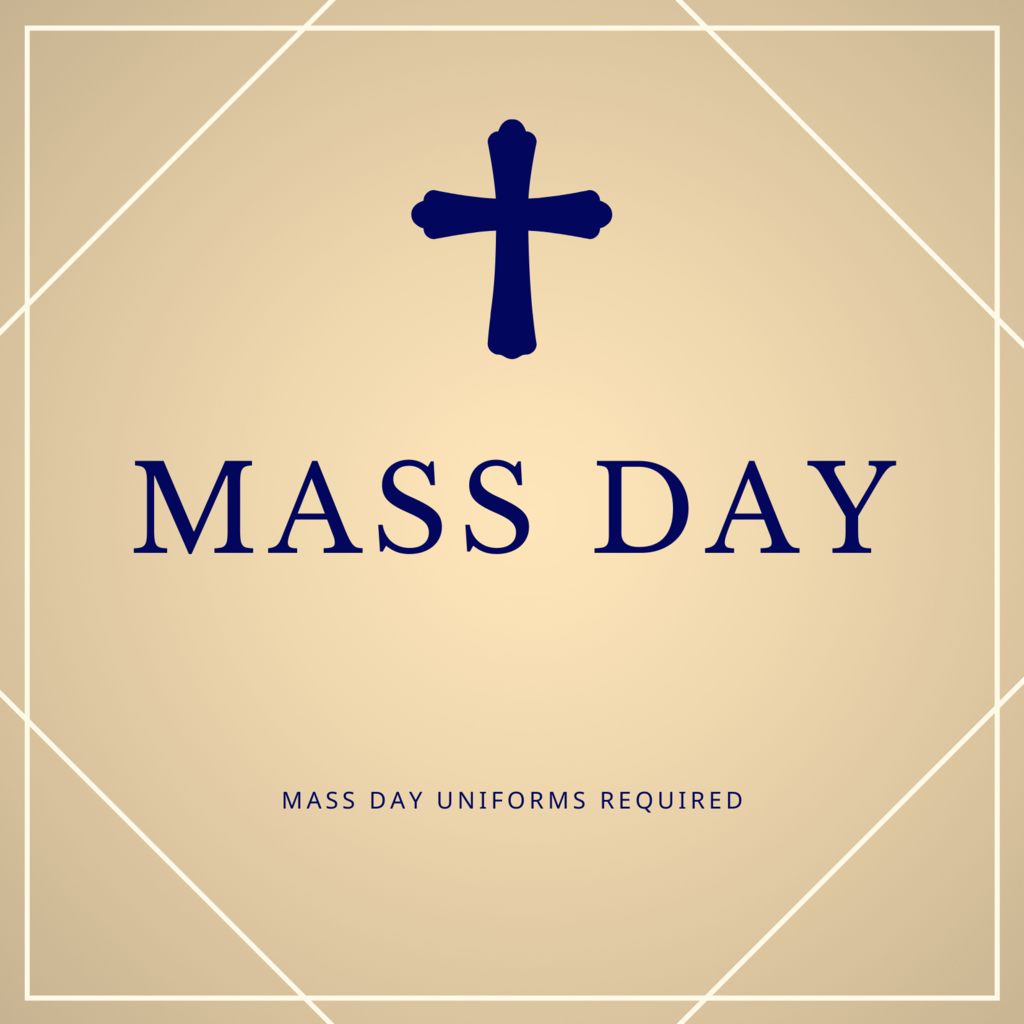 We have a new excited and PROUD Crusader. Wyatt is excited to join his big sister next year! Help us welcome our newest PREK3 Crusader -- Wyatt! 💙💛 #IAMCCS #CrusaderProud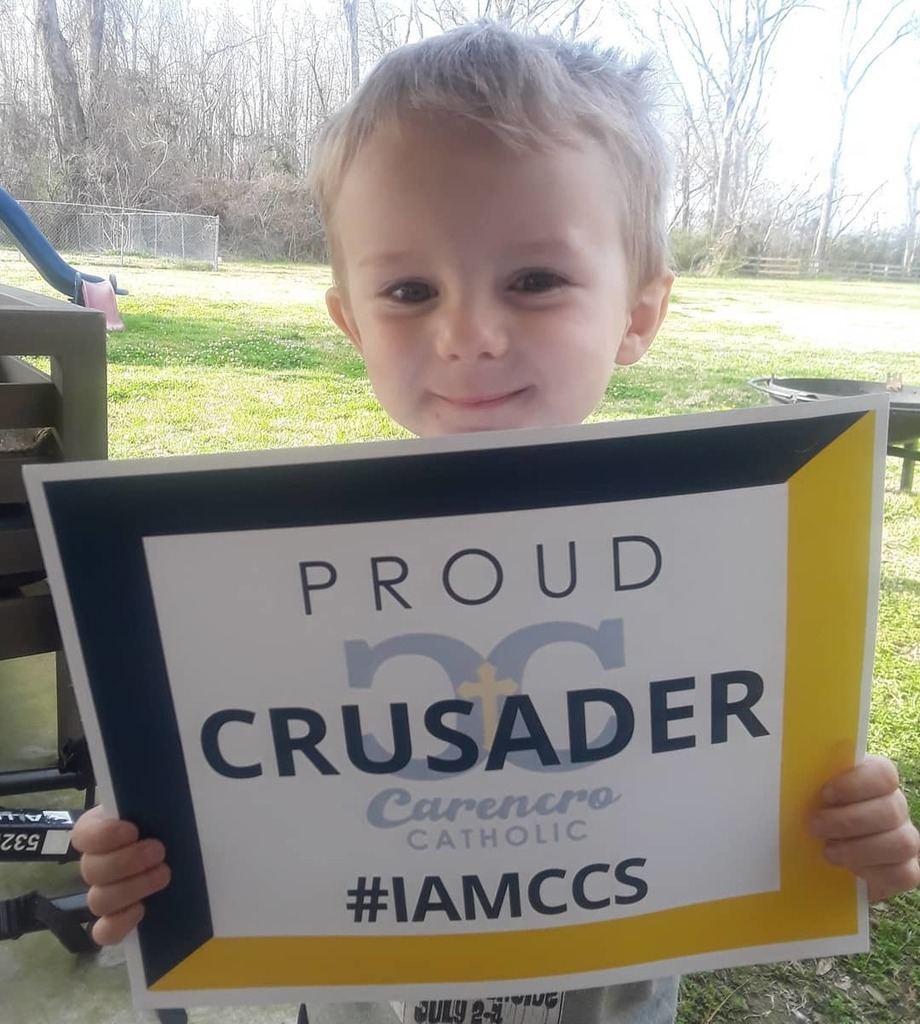 Tomorrow (3/17) is Crusader Day at Pizzaville USA. Order anytime of the day --- dine-in or to-go --- to support your CCS Crusaders!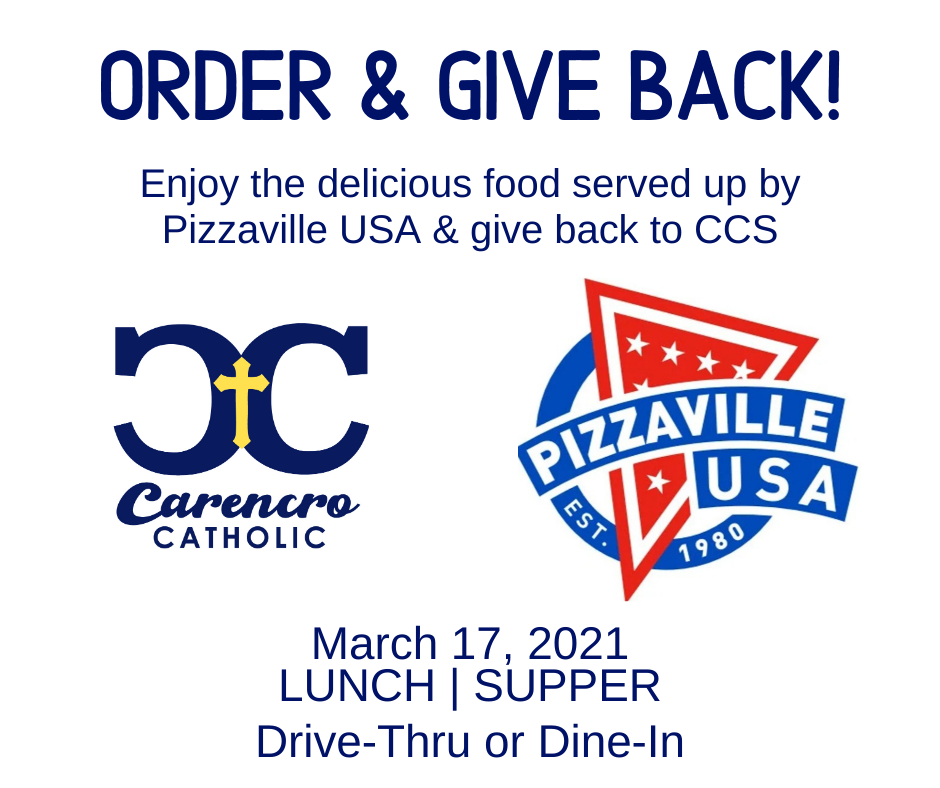 First grade using nonstandard measuring tools to measure items around their classroom! Great job, Mrs. Guidry's class.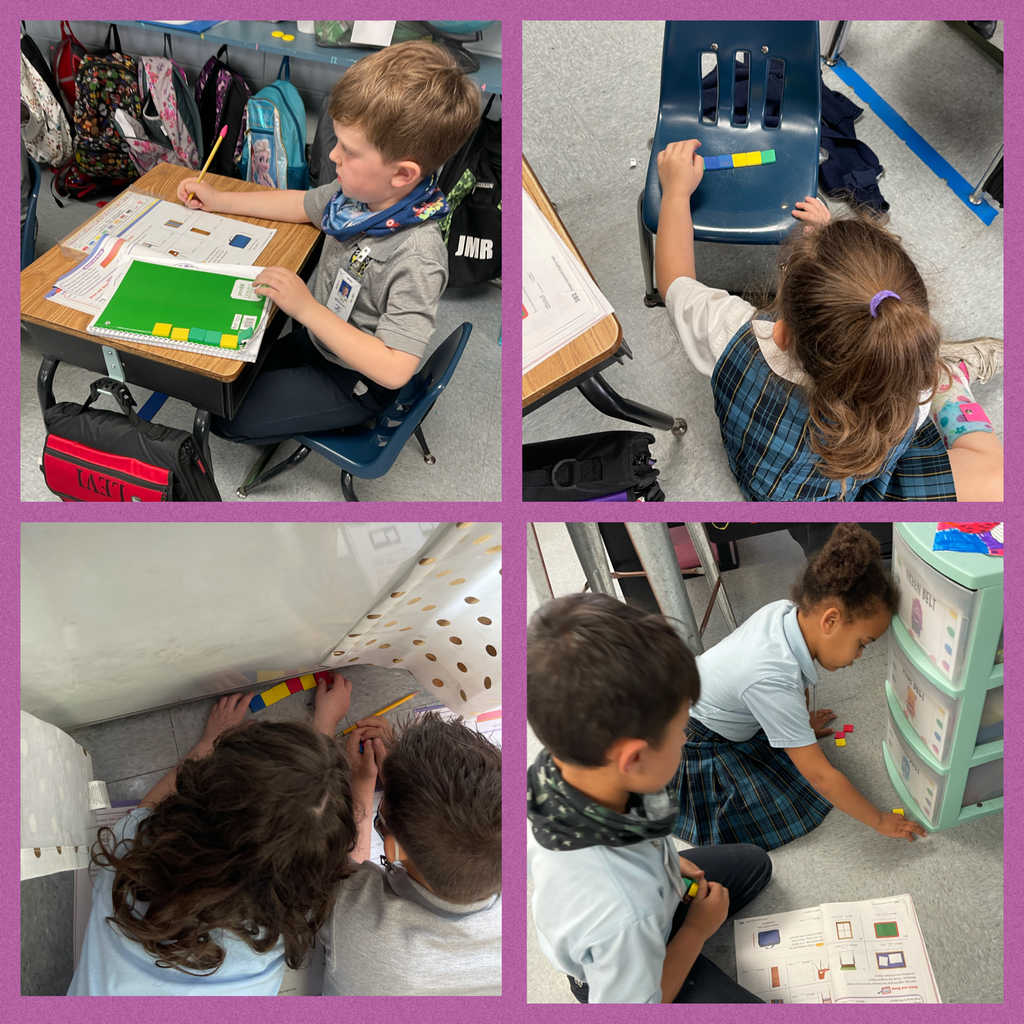 Nearly 1000 tickets sold & it's all thanks to YOU for supporting our CCS students! #IAMCCS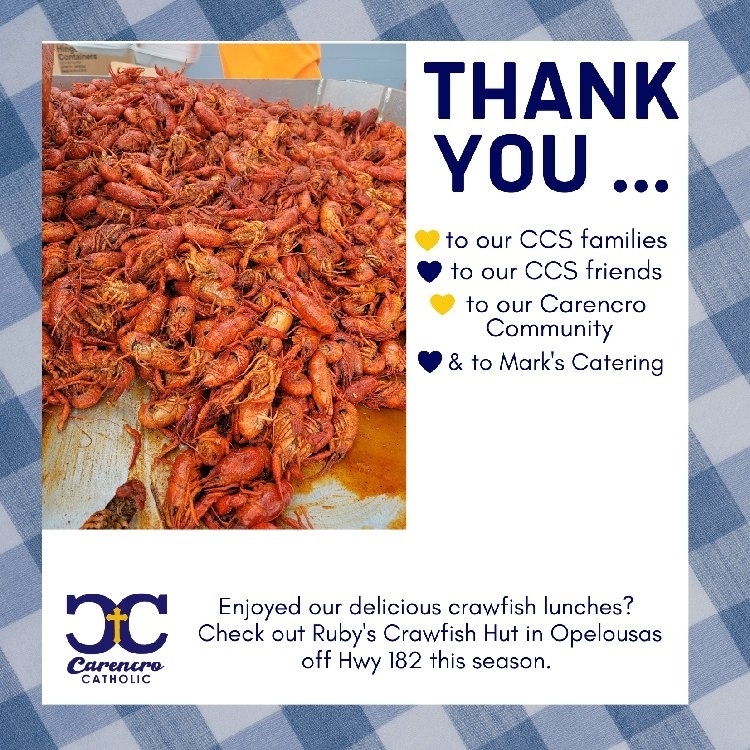 Friday [fun] Day! Here is a look at tomorrow ... Spirit Day with Uniform Bottoms Mrs. Leah's Sweet Shop Way of the Cross - 8am via Facebook Live, presented by 8th Grade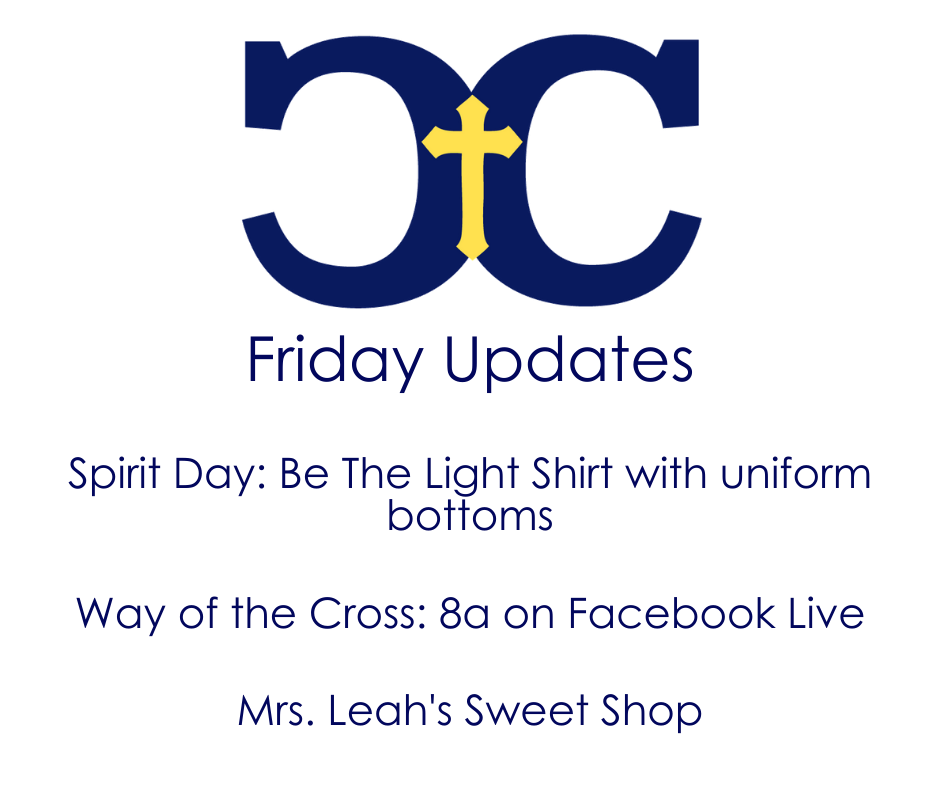 CCS House Day is here! Wear your House Shirt with school uniform bottoms and be prepared to celebrate your Archangel with a House Party to wrap up the day.

Congratulations to our very own Abilene Fontenot, 4th grade. She competed Friday, March 5th at the local spelling bee and made it to the 7th round. Thank you Abilene for representing Carencro Catholic School with excellence. #IAMCCS #CrusaderProud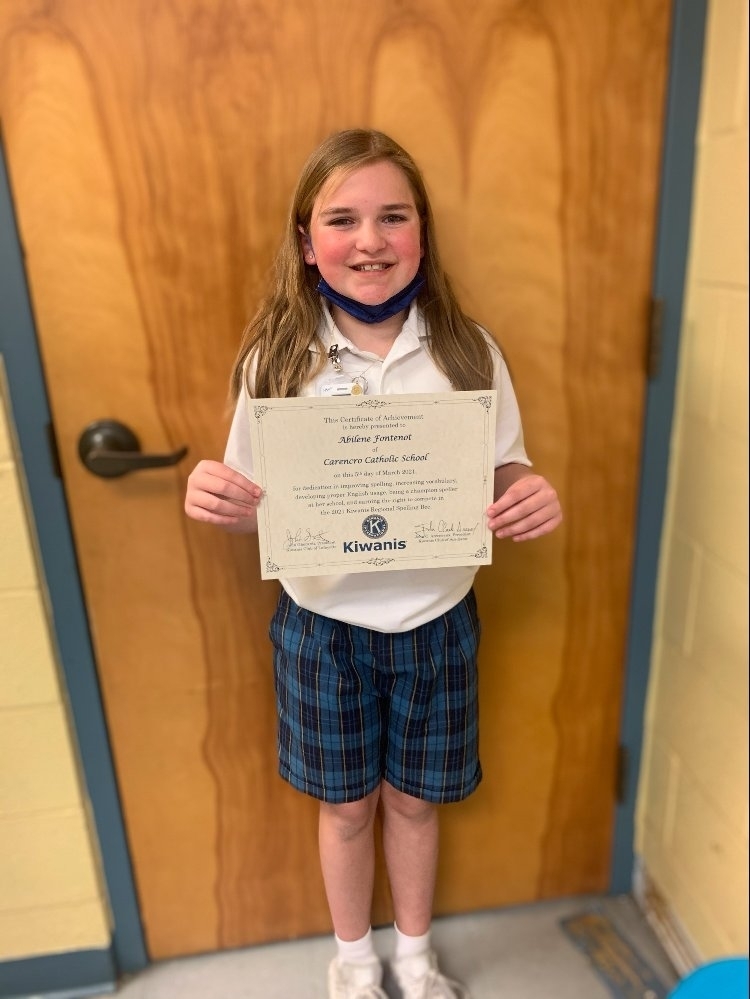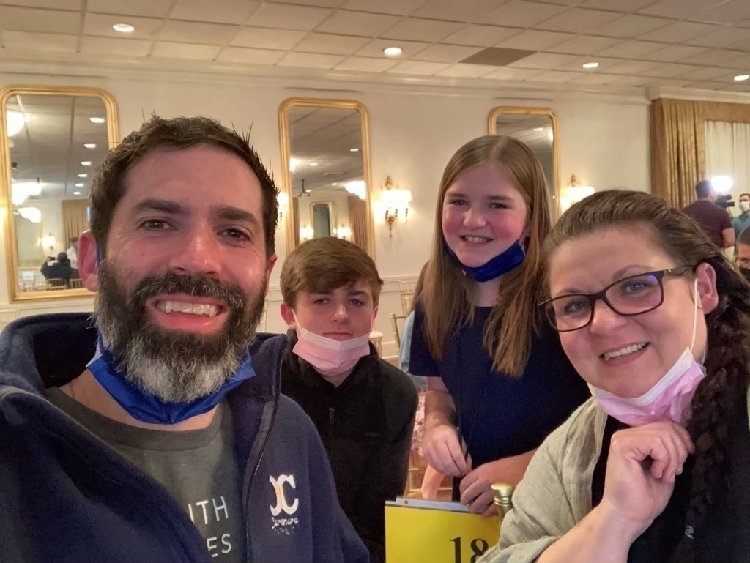 Help us welcome one of our newest Crusaders ---- Emma! Emma is a PROUD Kindergarten Crusader for our 2021-2022 school year. Welcome, Emma. #IAMCCS #CCSProud