Thursday (2/4), we will Celebrate our Nation with a CAMO Dress Day. Attire must be Catholic school appropriate, no hoodies, and no leggings.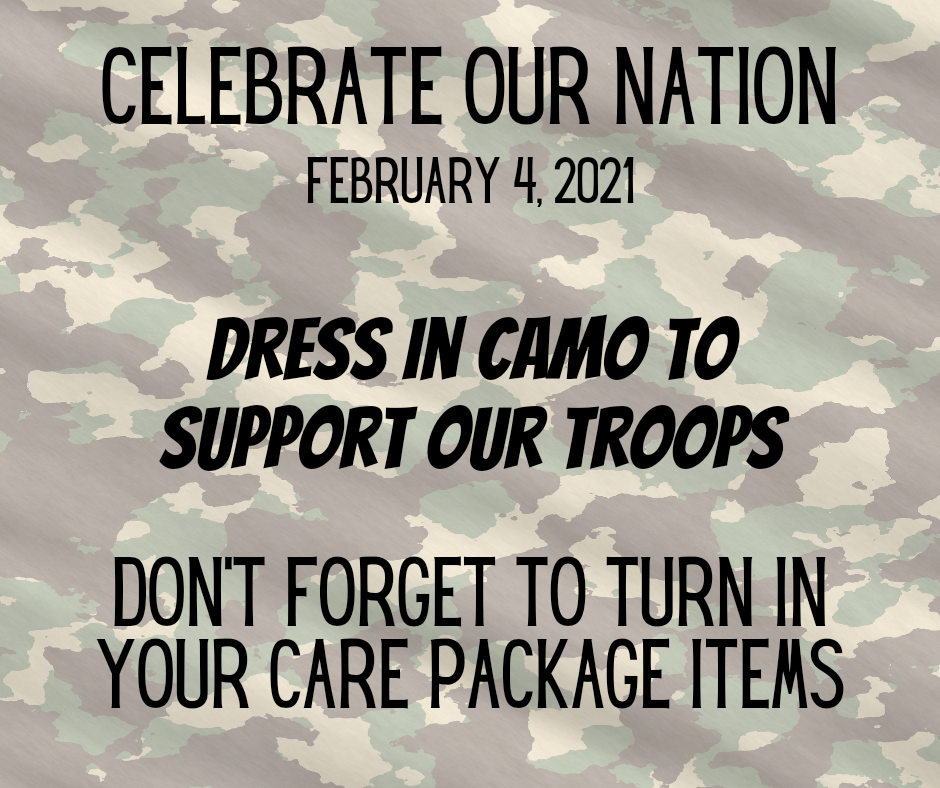 Today we celebrated the Feast Day of St. Blaise. Fr. Ledoux and Fr. Nathan blessed the throats of our students following Mass. We would also like to wish Fr. Nathan good luck as he will be leaving Carencro Catholic School and St. Peter's parish. Fr. Nathan will be moving to St. Peter in New Iberia. You will be missed!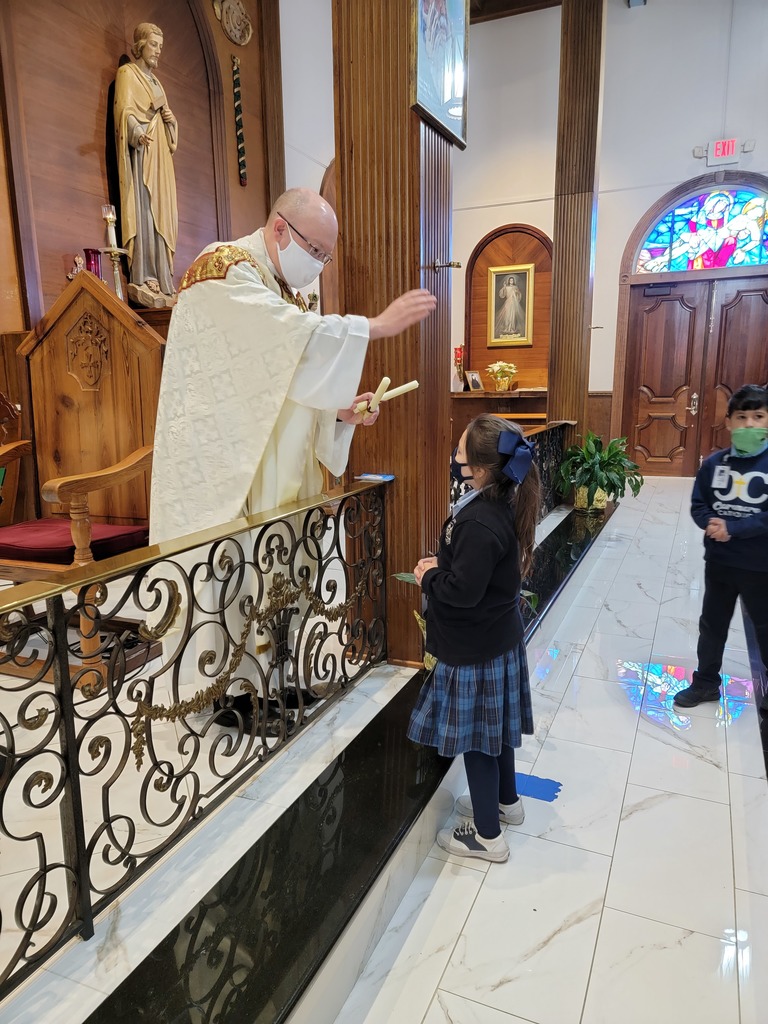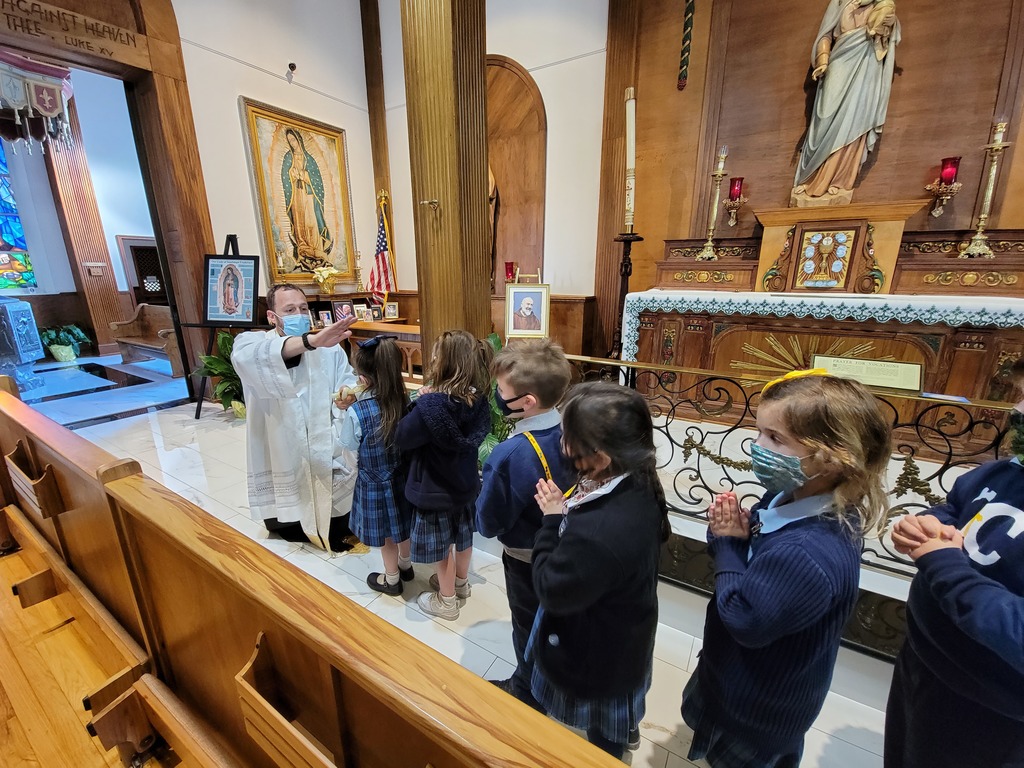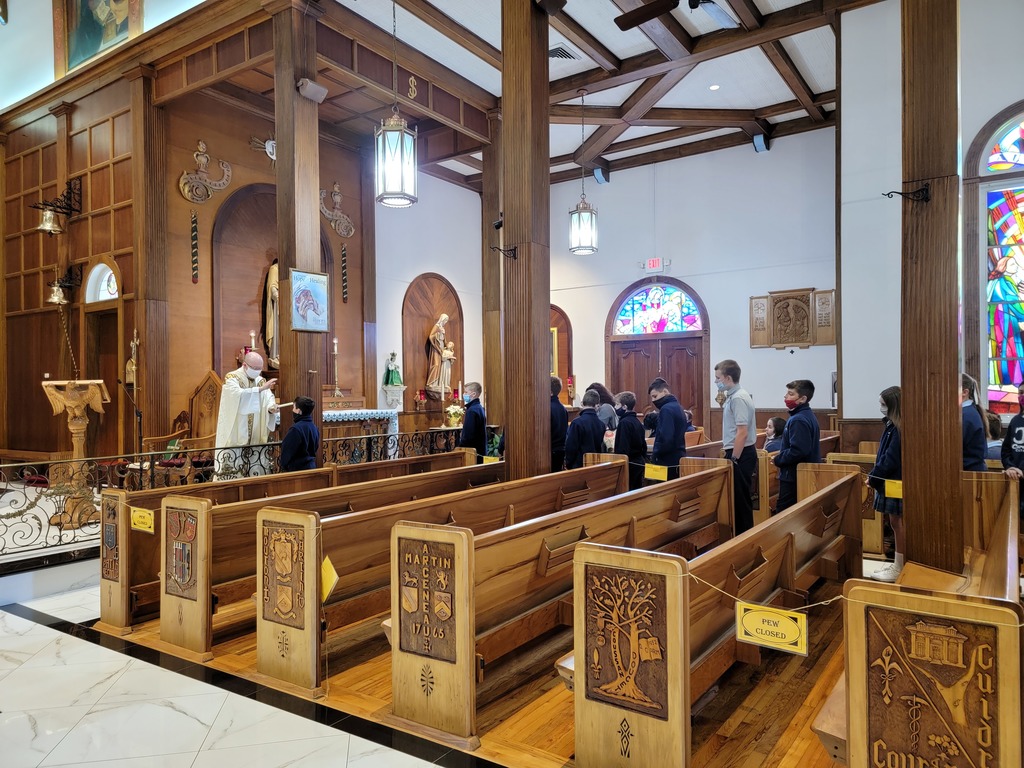 Congratulations to 4H member, Kylie Benoit, on her success at the 4H Parish and District show. 1st Place in Showmanship at both shows. Commercial Doe, Percentage Doe and Full bred Doe all placed Champion in their respective divisions, with her Full Bred Doe being named Overall Supreme Champion at both the Parish and District Show. She will represent CCS at the State Show in one week. Congratulations, Kylie!!!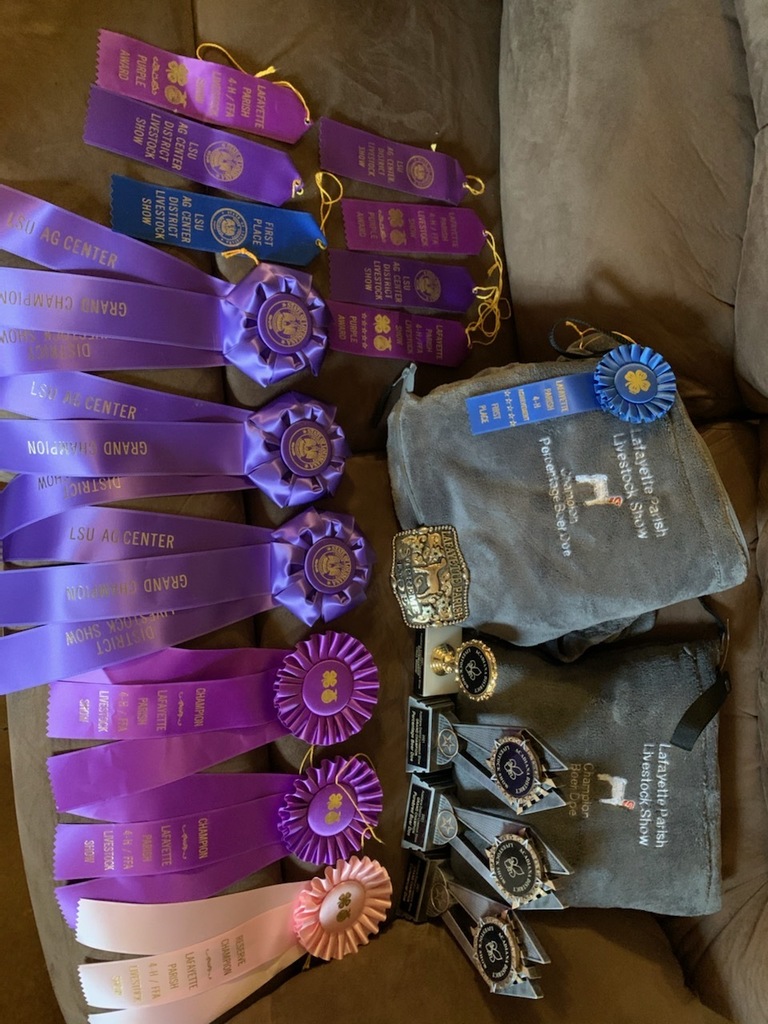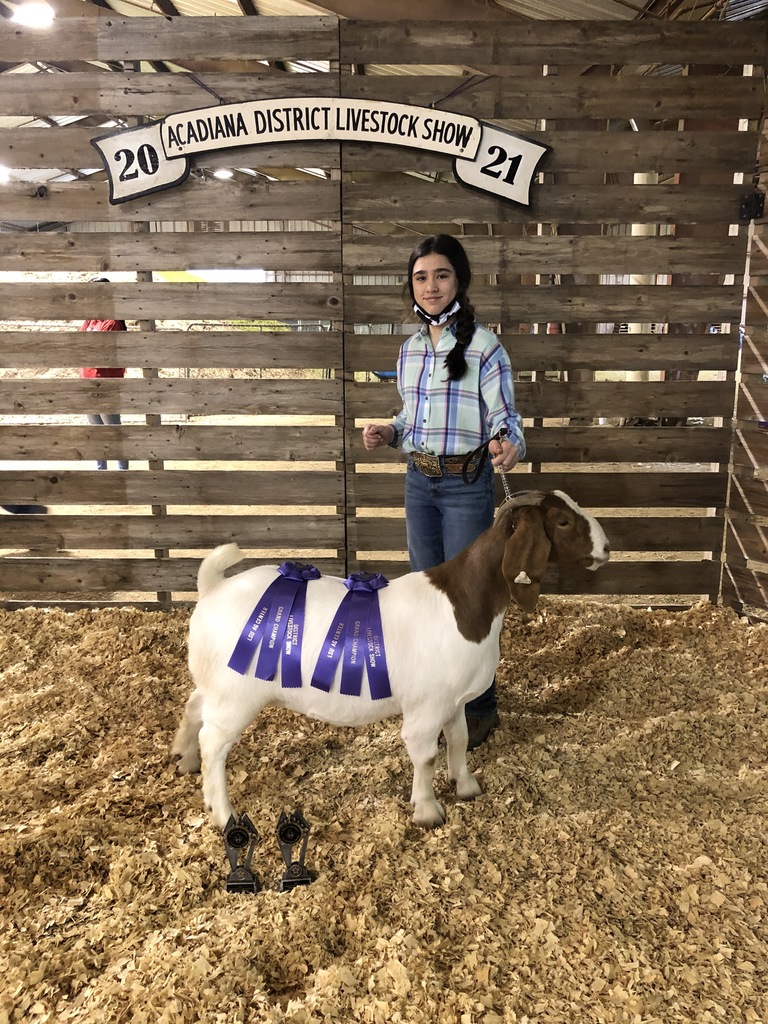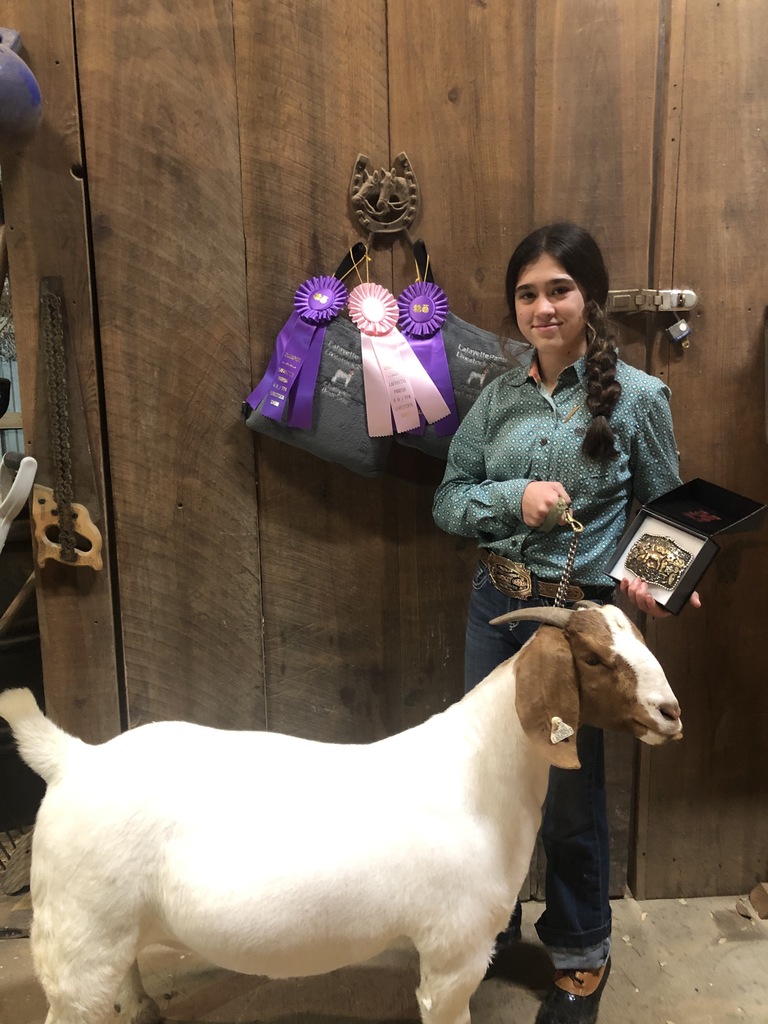 FREE DRESS DAY for students today! A few pictures to get our day started - Happy Catholic Schools Week.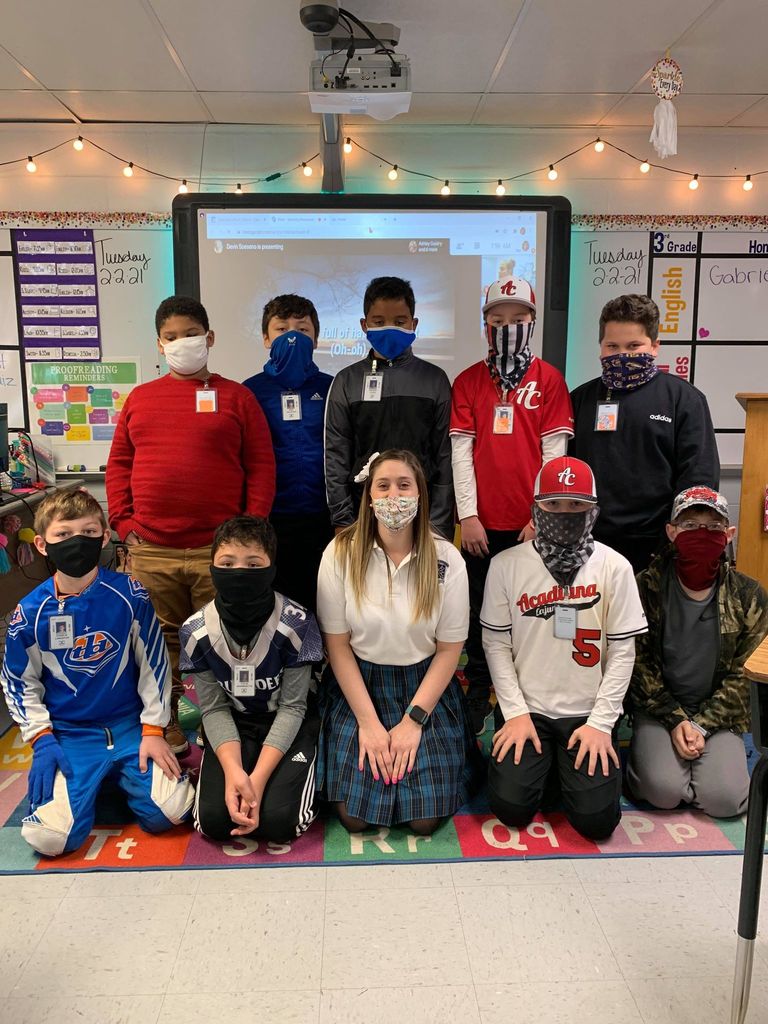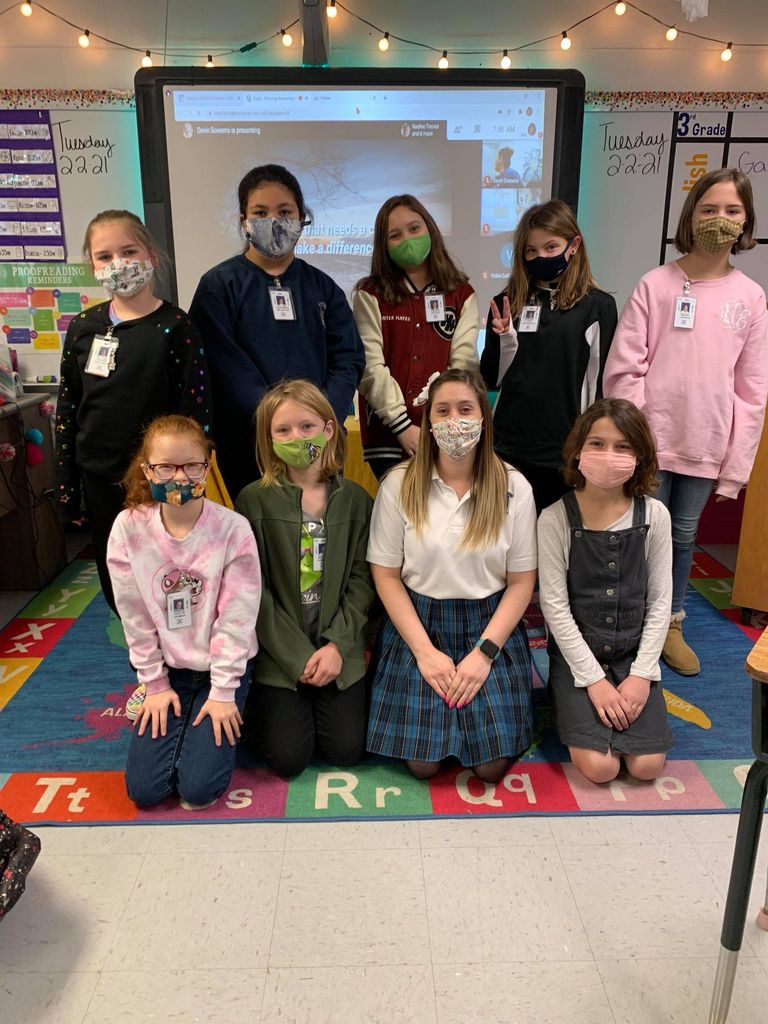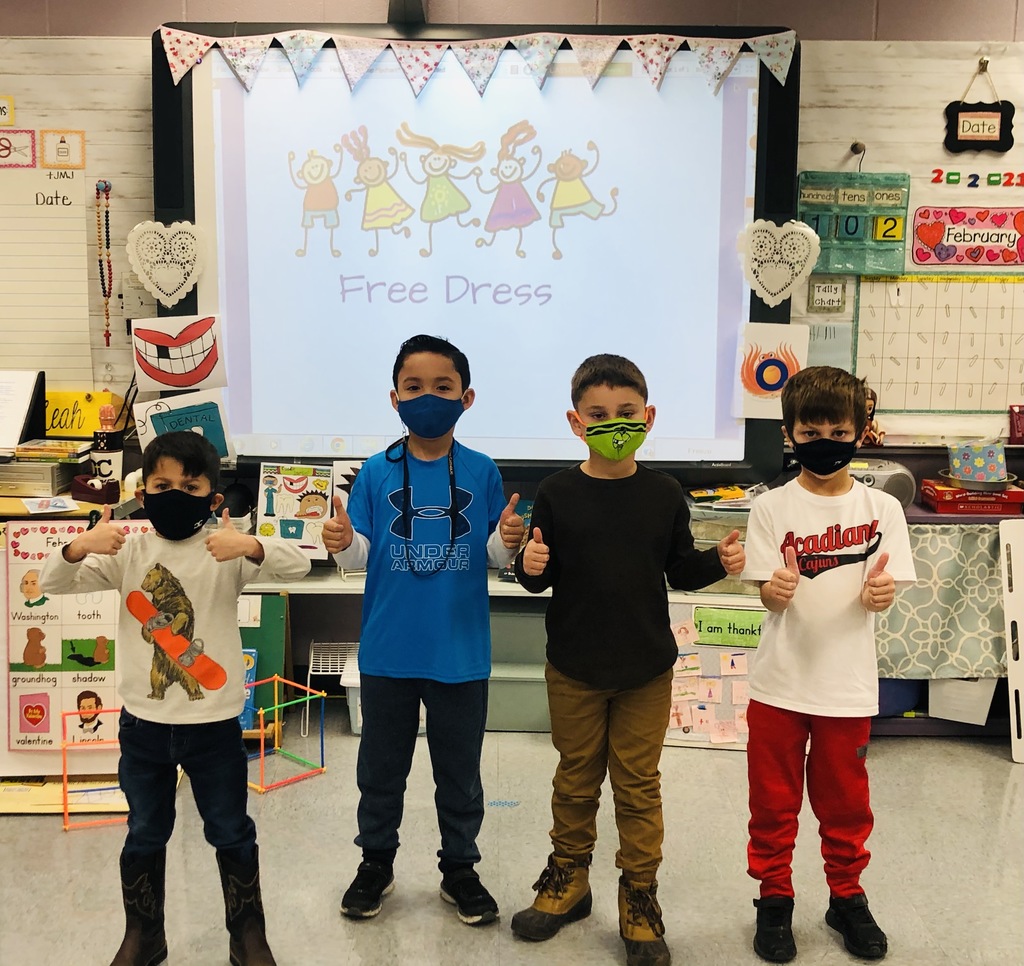 Tomorrow, Tuesday (2/2), we will celebrate our students with a FREE DRESS DAY! Attire must be Catholic school appropriate with closed toe shoes. No hoodies.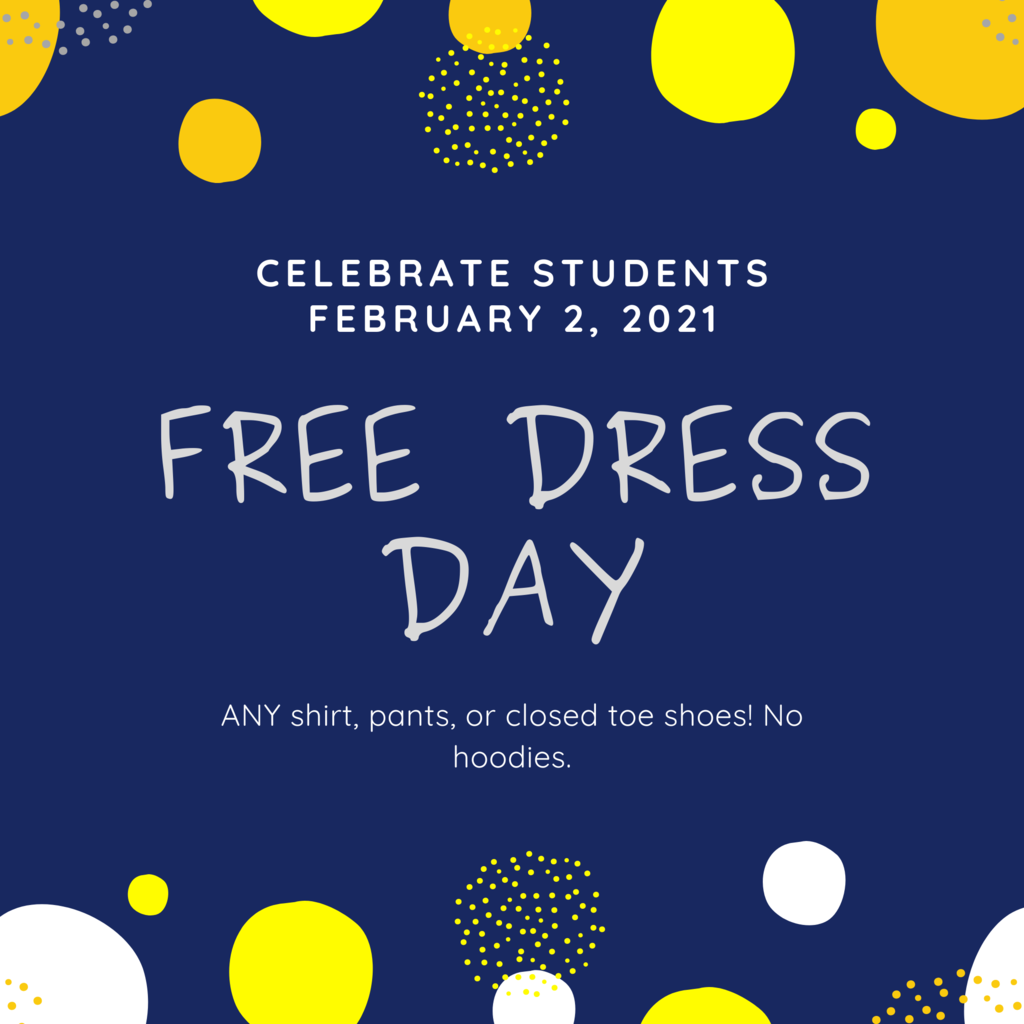 Happy Catholic Schools Week!!! CCS students thank our communities essential workers for all that they do with a dress day and thank you letters. #ChooseCCS #CSW2021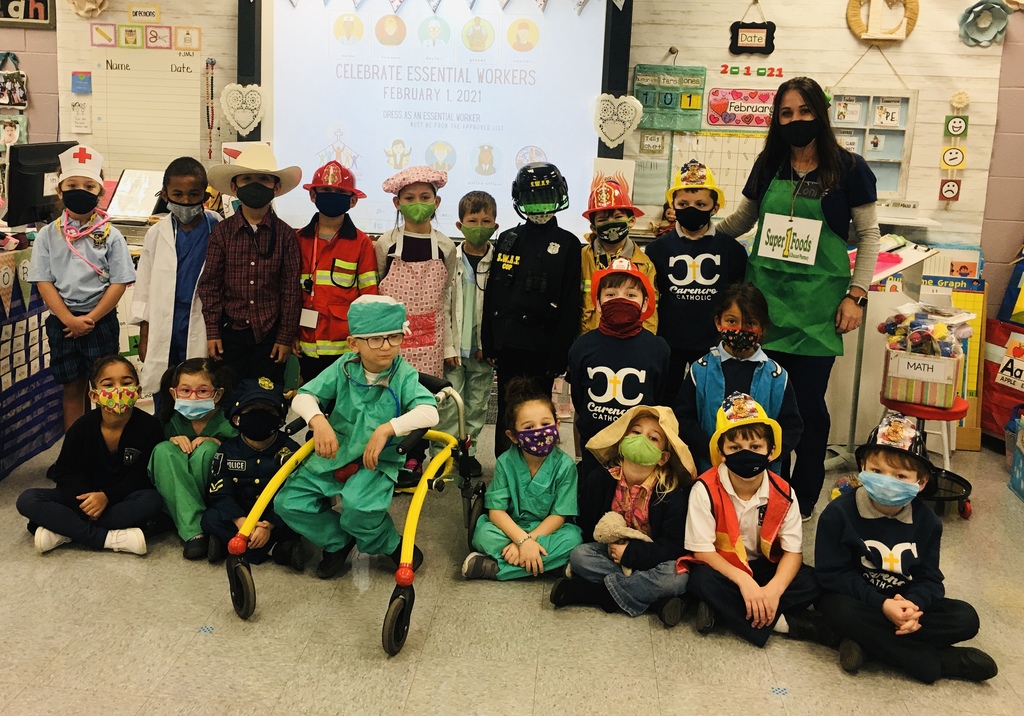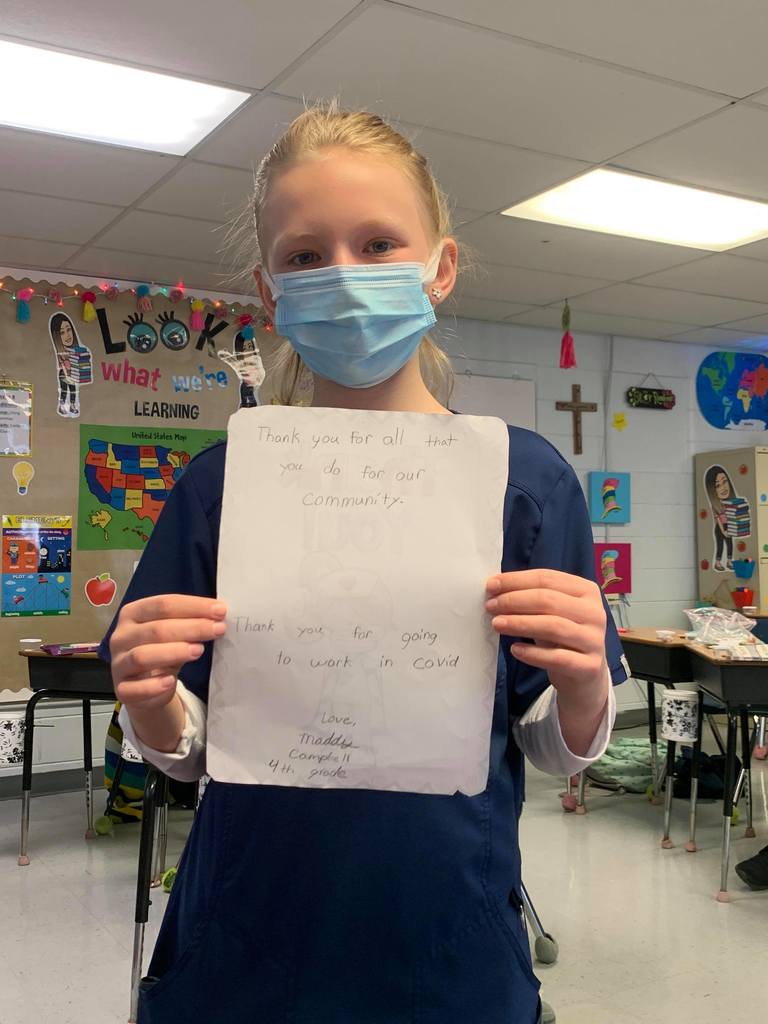 This past Sunday (third Sunday in ordinary time) was dedicated as the "Sunday of the Word of God" by Pope Francis in September 2019. At Wednesday's Mass, CCS and St. Peter Roman Catholic Church purchased and presented Bibles for each of our eighth graders to take with them on their journey. #WeAreCCS #BeTheLight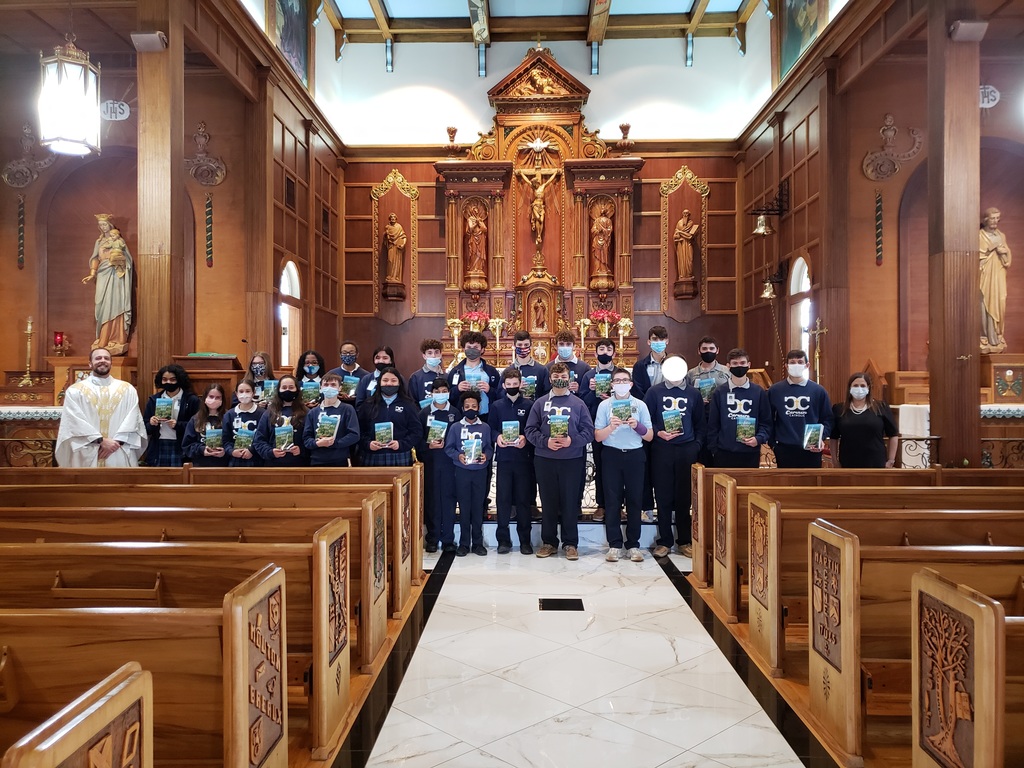 The jambalaya pots are lit 🔥. Please help us kick off Catholic Schools Week with our drive-thru Jambalaya Appreciation Dinners beginning at 10:30 AM. #CSW2021 #BeTheLight #WeLoveCCS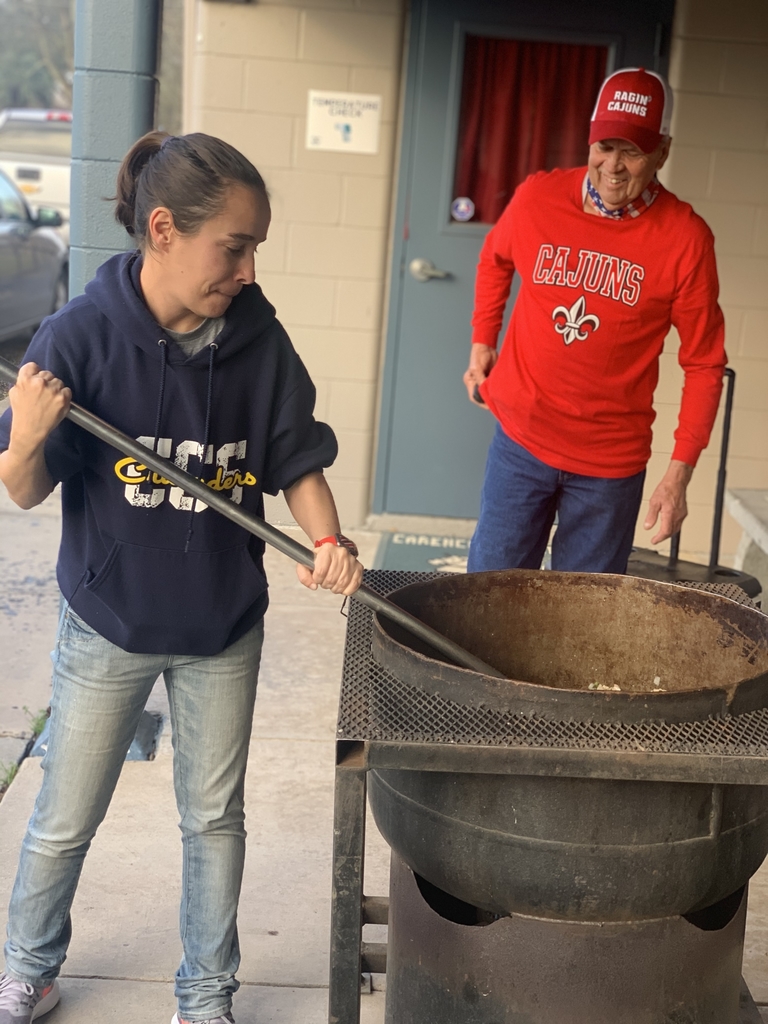 Join us Sunday to kick off Catholic Schools Week with Sunday Mass at St. Peter at 9am followed by a drive-thru jambalaya appreciation meal.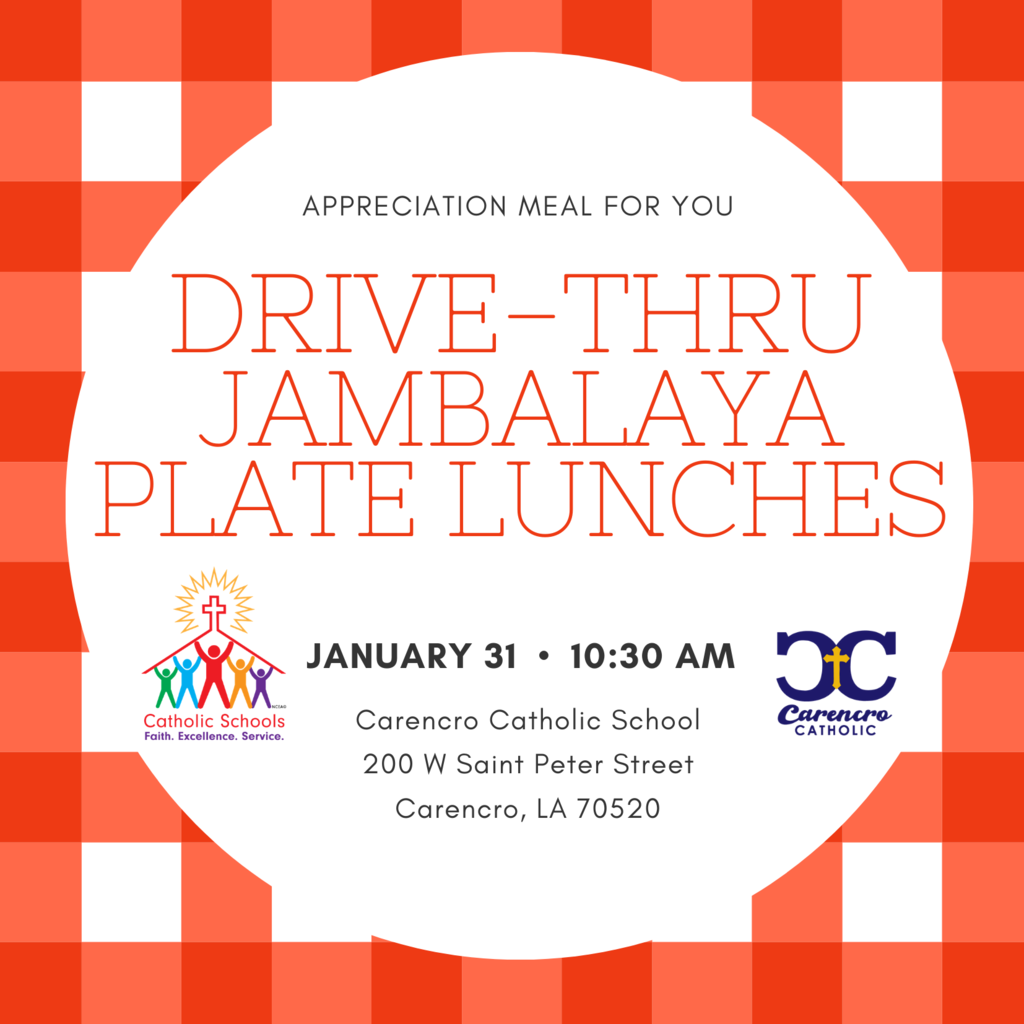 Our first pep rally of the year is here! Tomorrow will be a $1 Jean and Spirit Day. Students may bring $1 to wear jeans with either the 2020-21 Athletics shirt or our Be The Light spirit shirts. All proceeds will benefit our Crusader Cheerleaders.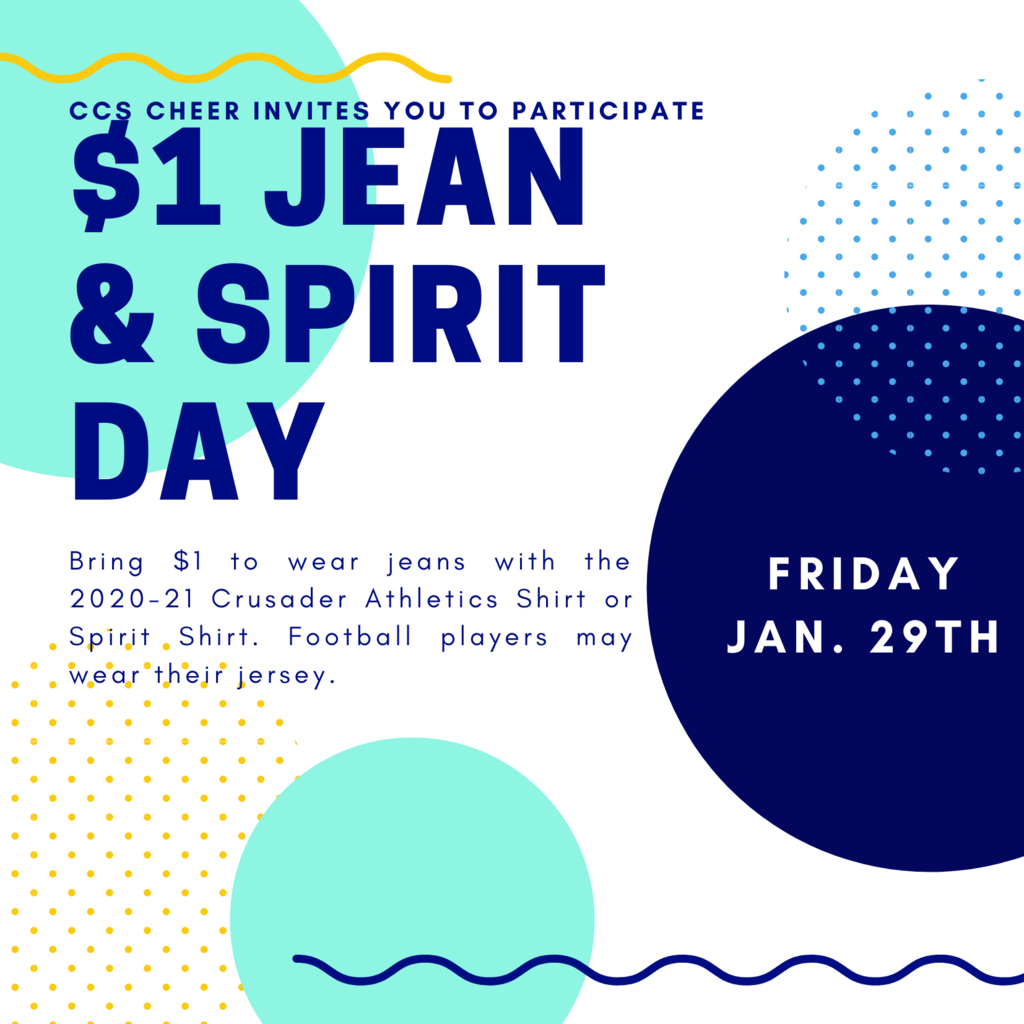 Congratulations to our December 2020 and January 2021 Crusaders of the Month!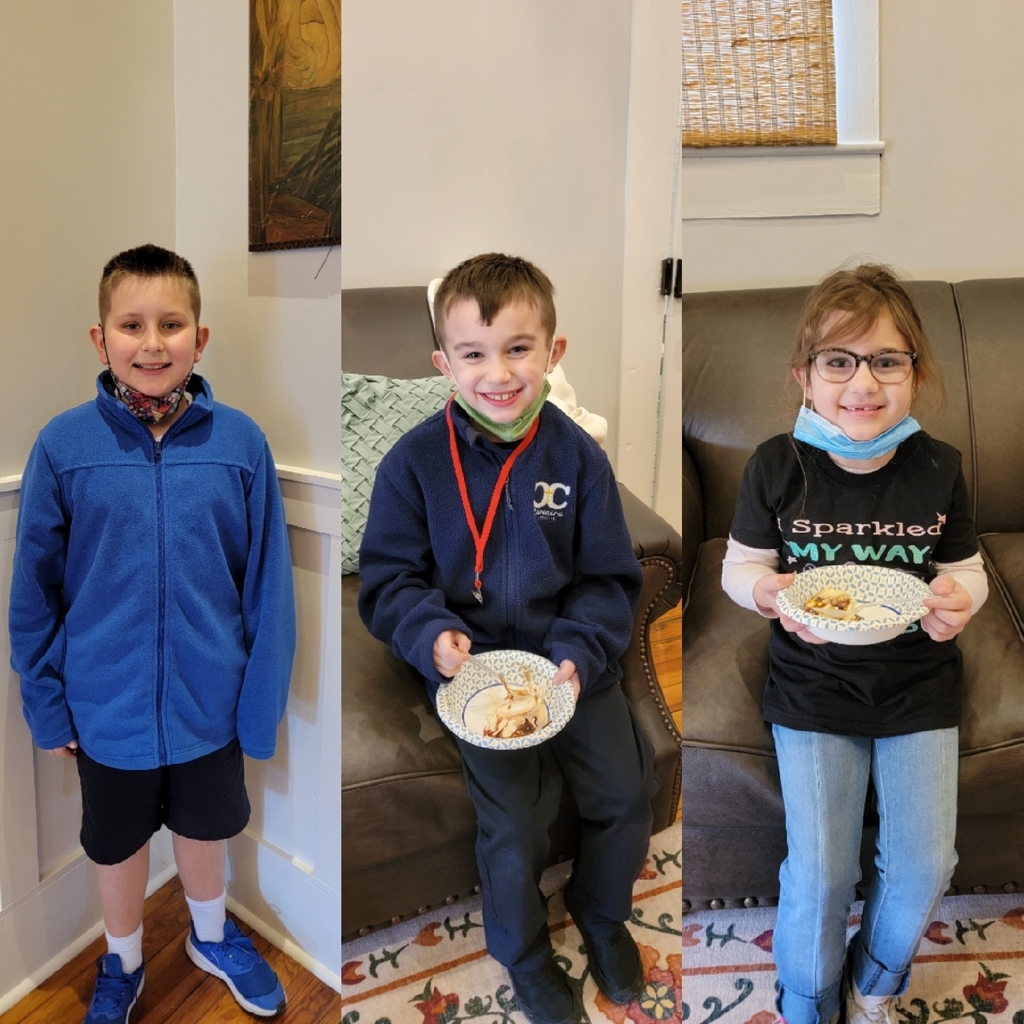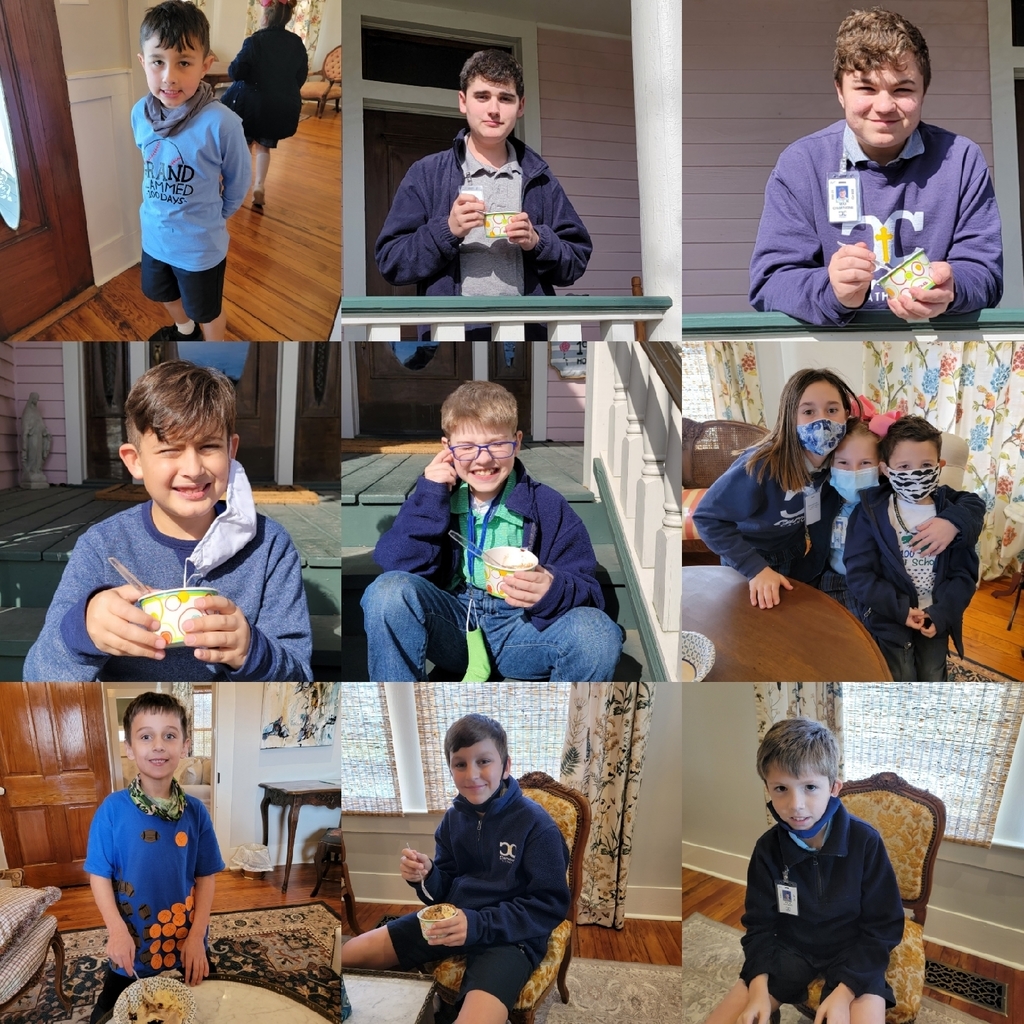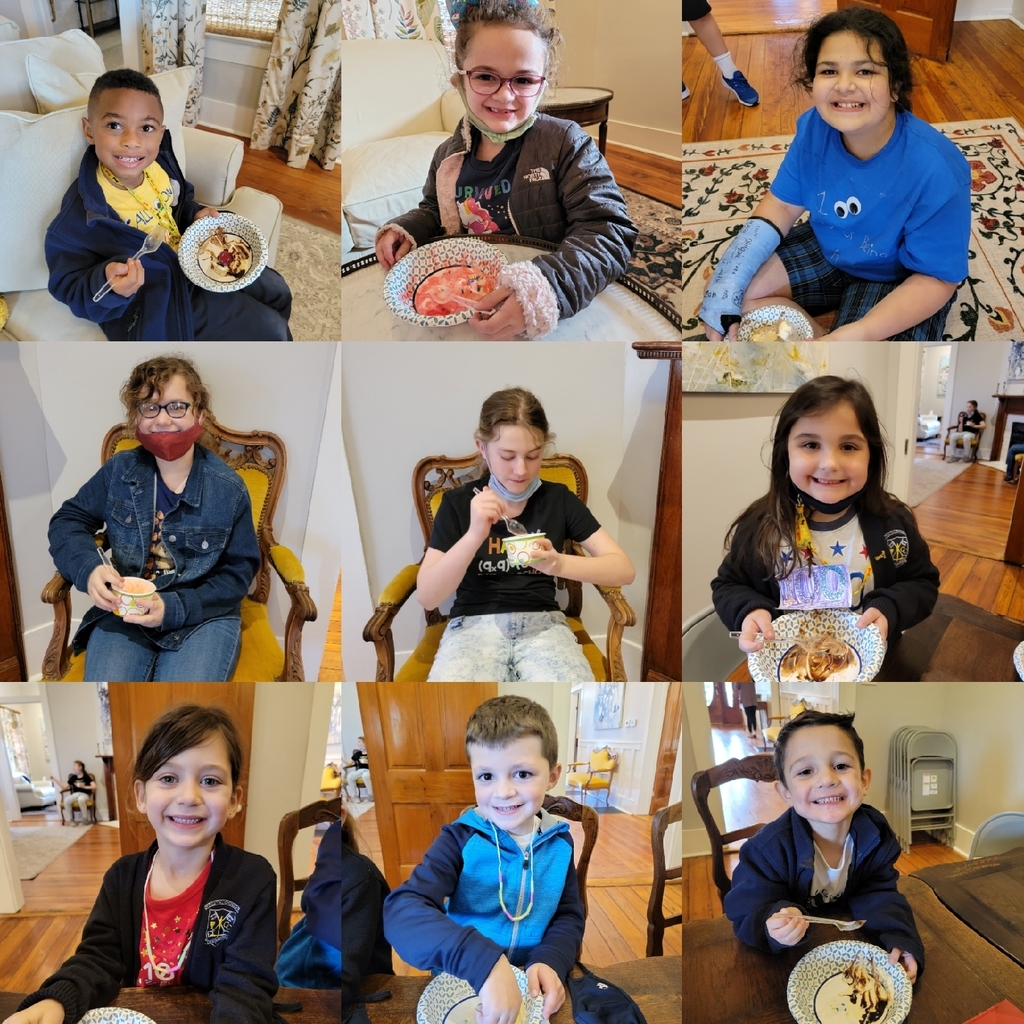 We are celebrating 100 Days of School on Thursday! Dress to impress.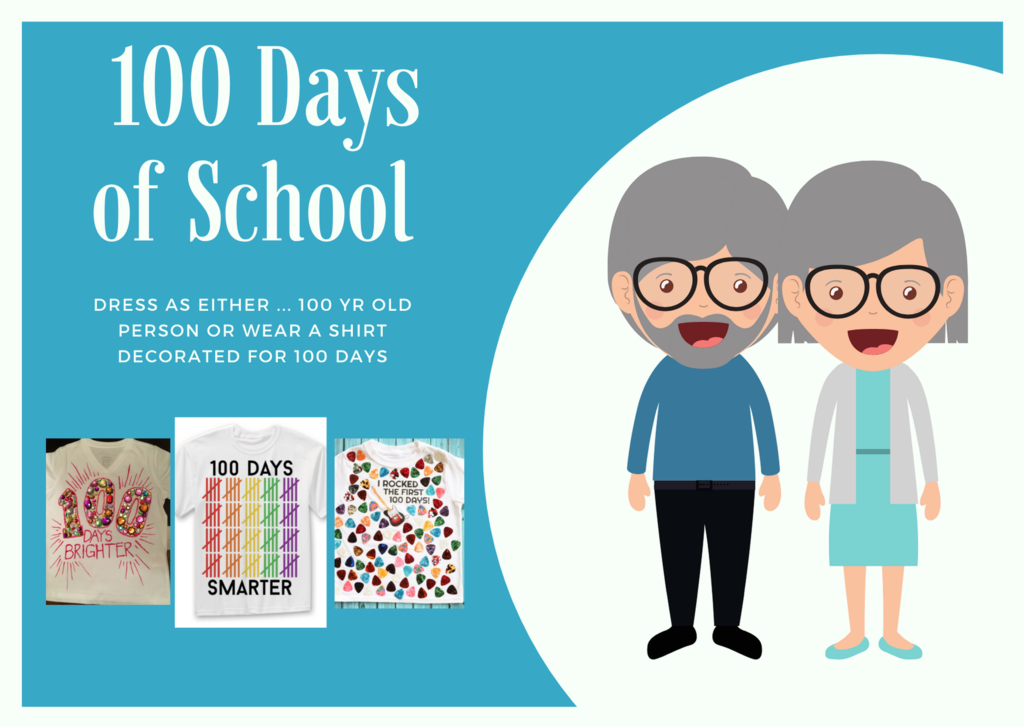 Tomorrow is Mass Day. Students must wear their Mass uniforms.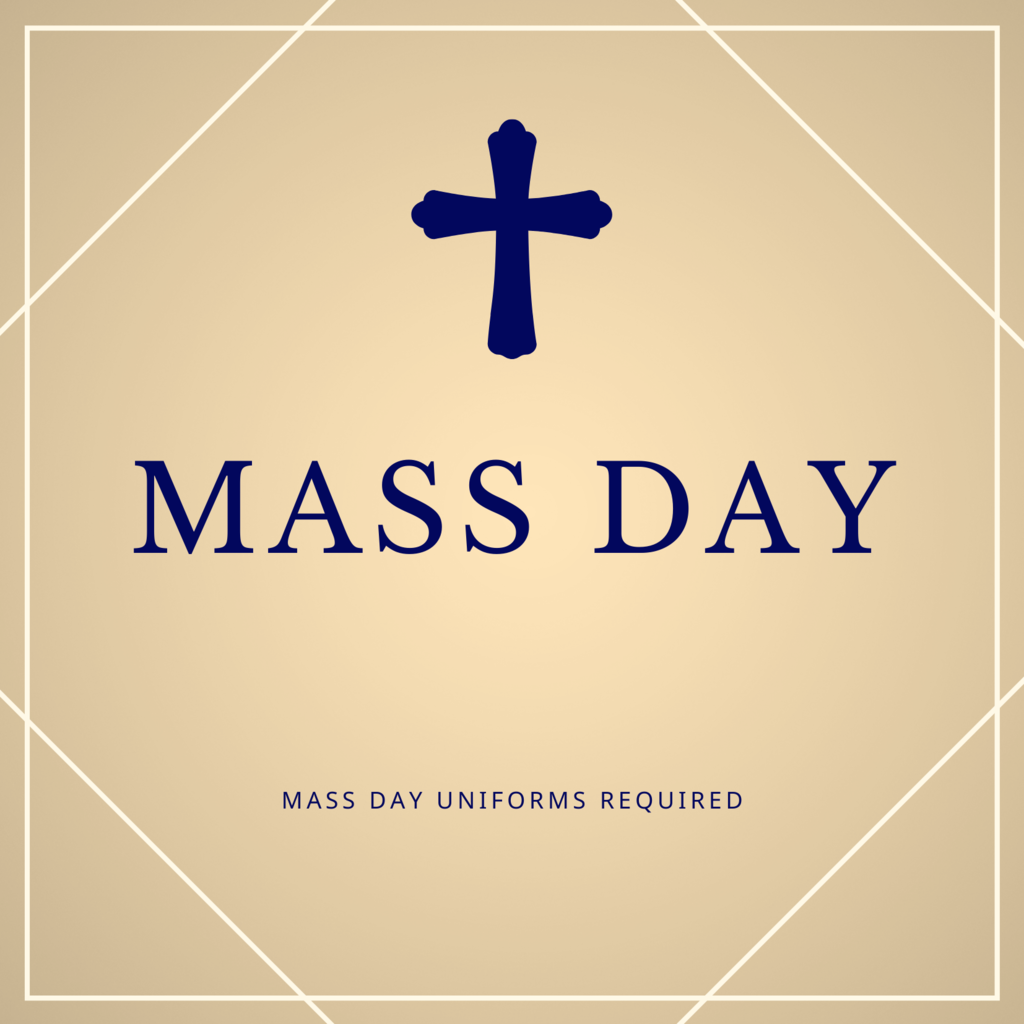 Pre-K4 practiced their reading skills by reading to 3rd grade last week.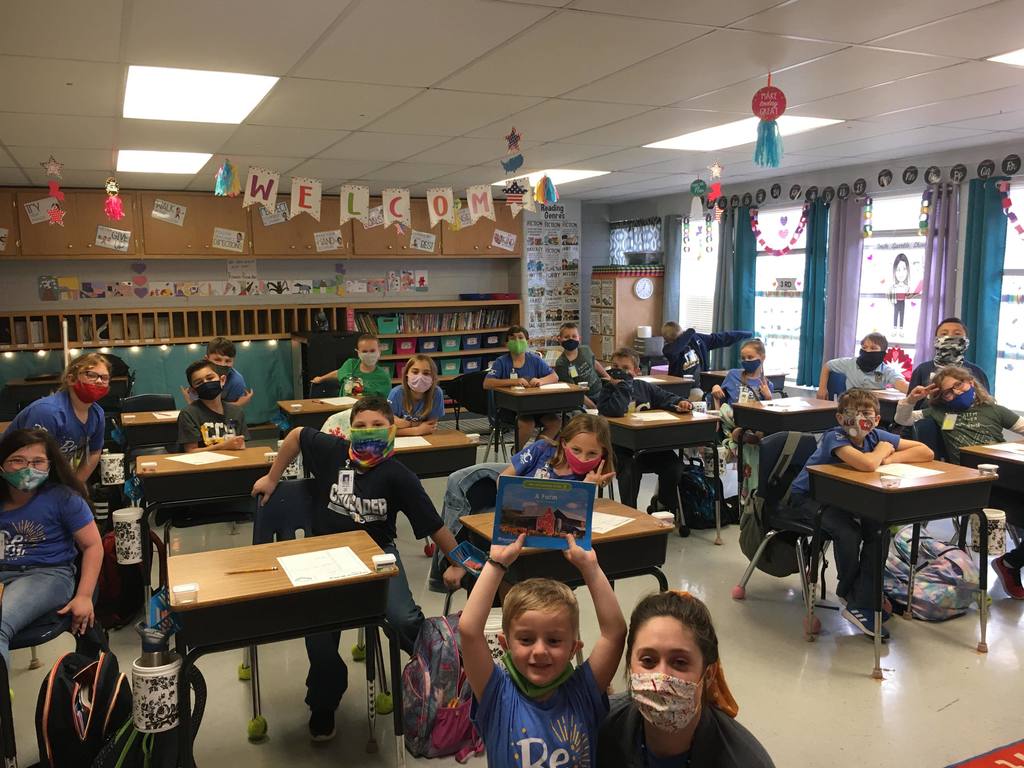 Here is a look at the upcoming week!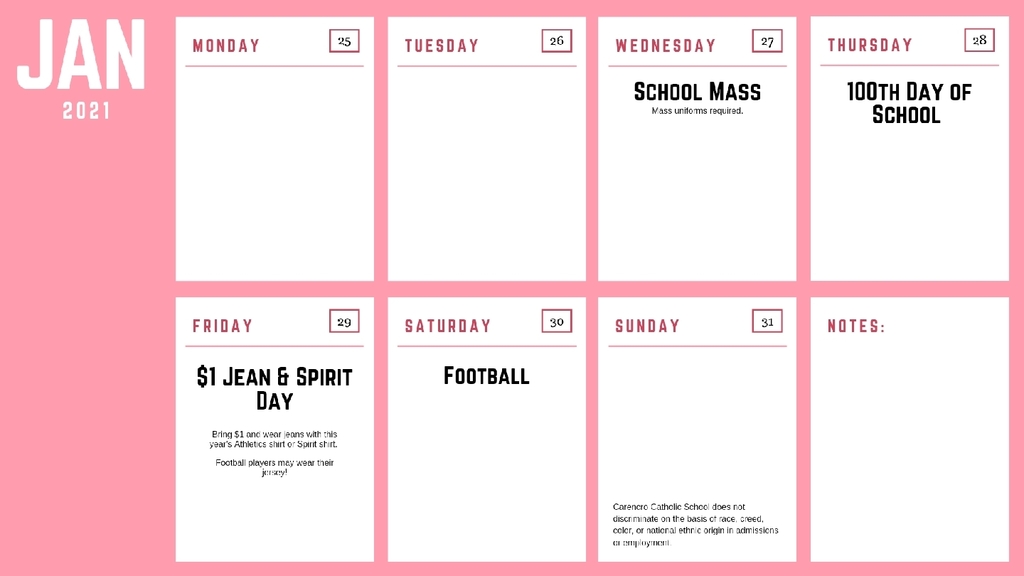 Mrs. Danielle Guidry became a Crusader in 2005 for her 6th grade year and is a 2008 alumni. She is now a Registered Nurse and this month's IAMCCS spotlight. What is your favorite CCS memory? My favorite memory was playing Rizzo in our 8th grade "Grease" play. Why do you and your family choose CCS? I've always loved the small town feel and community that CCS has created. I didn't join the CCS family until my middle school years but I quickly found friends that I now consider family. No matter the time spent at CCS there will always be a friendly face and warm welcome. CCS is home! What do you wish for others to know about CCS? I see first hand the hard work and dedication these teachers and staff put into this school. It truly is a passion for them and that is the foundation of the CCS family. They create a loving and spiritual environment to raise our children in. CCS is the way to go, always!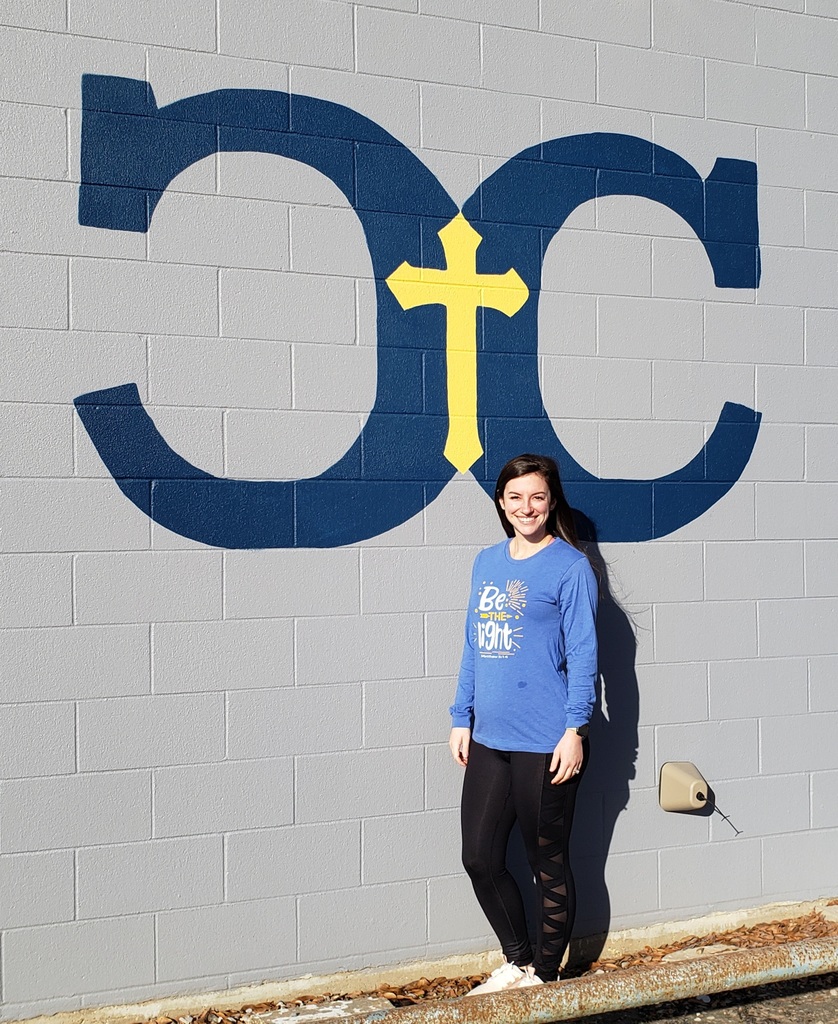 Crusader Football is BACK and with all new gear. Good luck to our Crusaders for a successful season! Don't forget to join us at Teurlings tomorrow for the jamboree from 2:30p to 5:30p.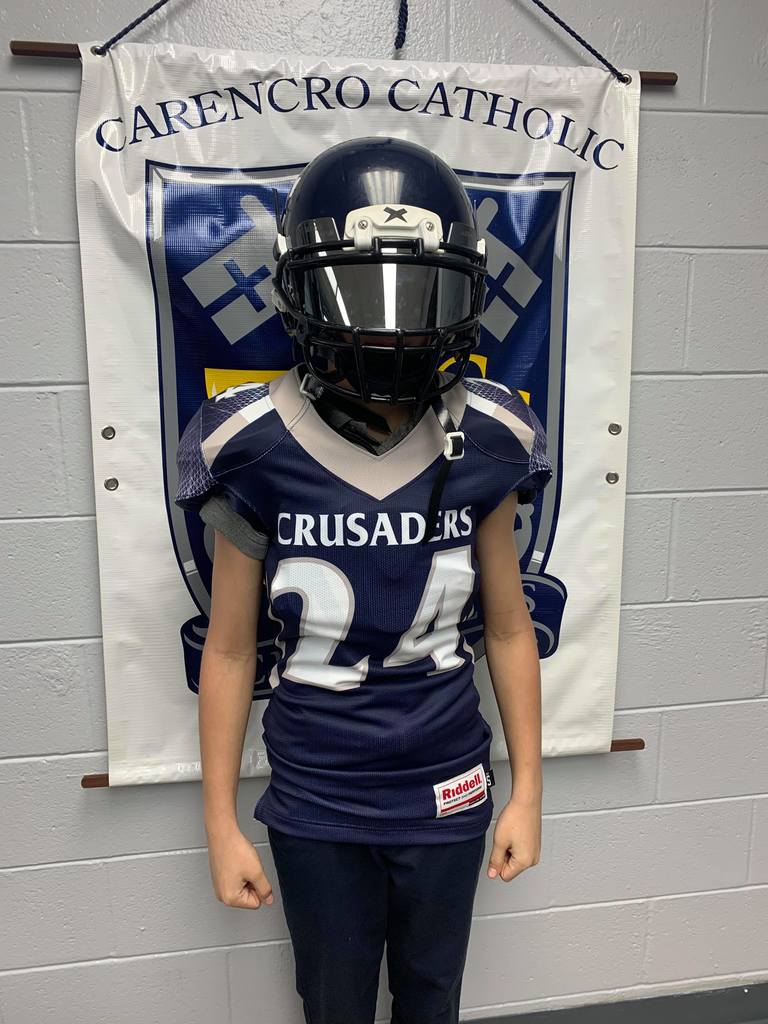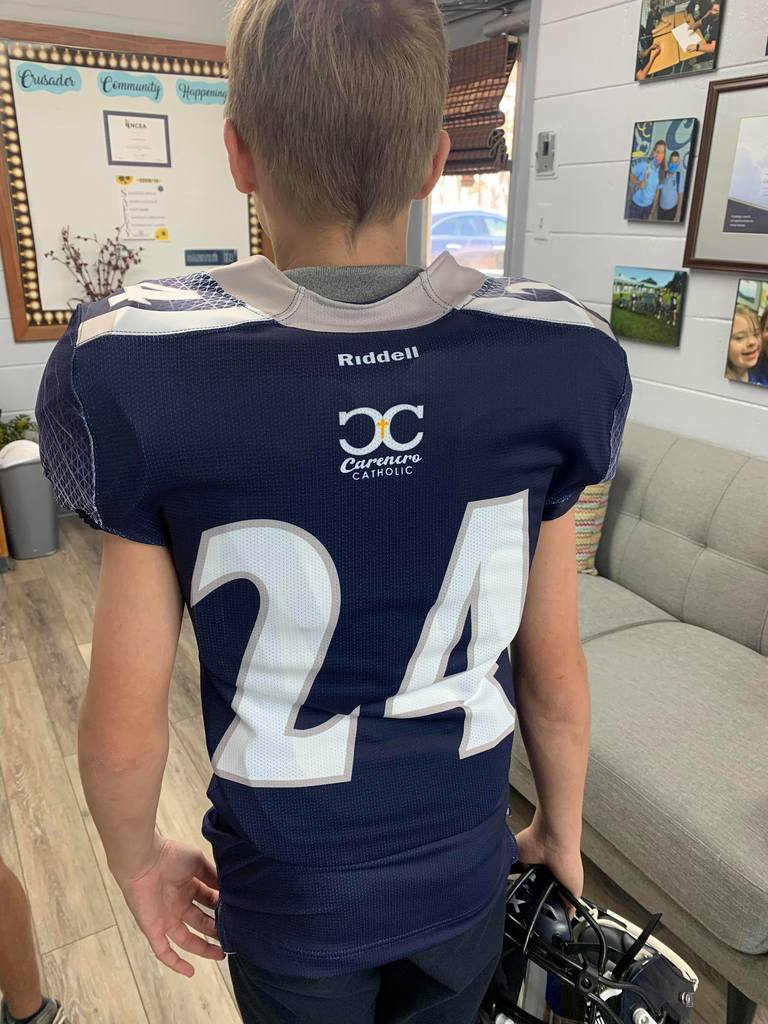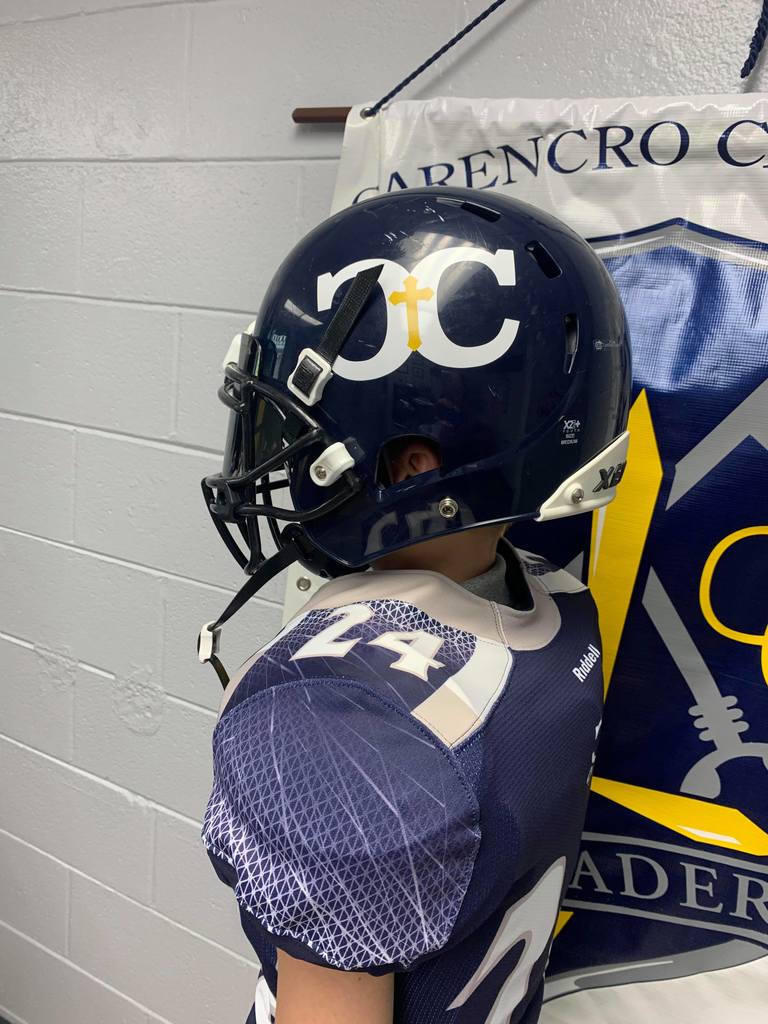 Celebrating the achievements of our students on the Principal's List and Honor Roll with a Free Dress Day Friday. If you made either list, you may wear ANY CCS Shirt with Jeans and closed toe shoes. All others may wear their Spirit Shirt with school uniform bottoms.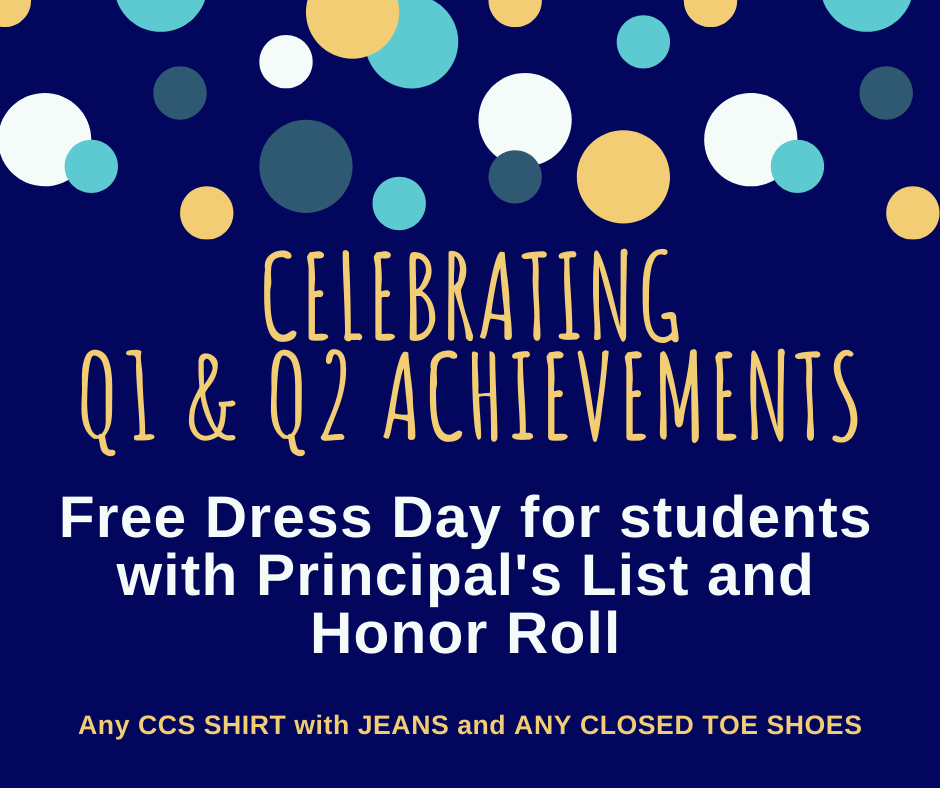 Congratulations to our January Crusaders of the Month. PK4 | Allie Nichols KA | Bobby Cason KB | Demi Melancon 1 | Ethan Rozas 2 | Adalynn Guidry 3 | Christopher Whitfield 4 | Lee Hencke 5 | Lilly Mackay 6 | Gracie White 7 | Seth Menard 8 | Luke Smith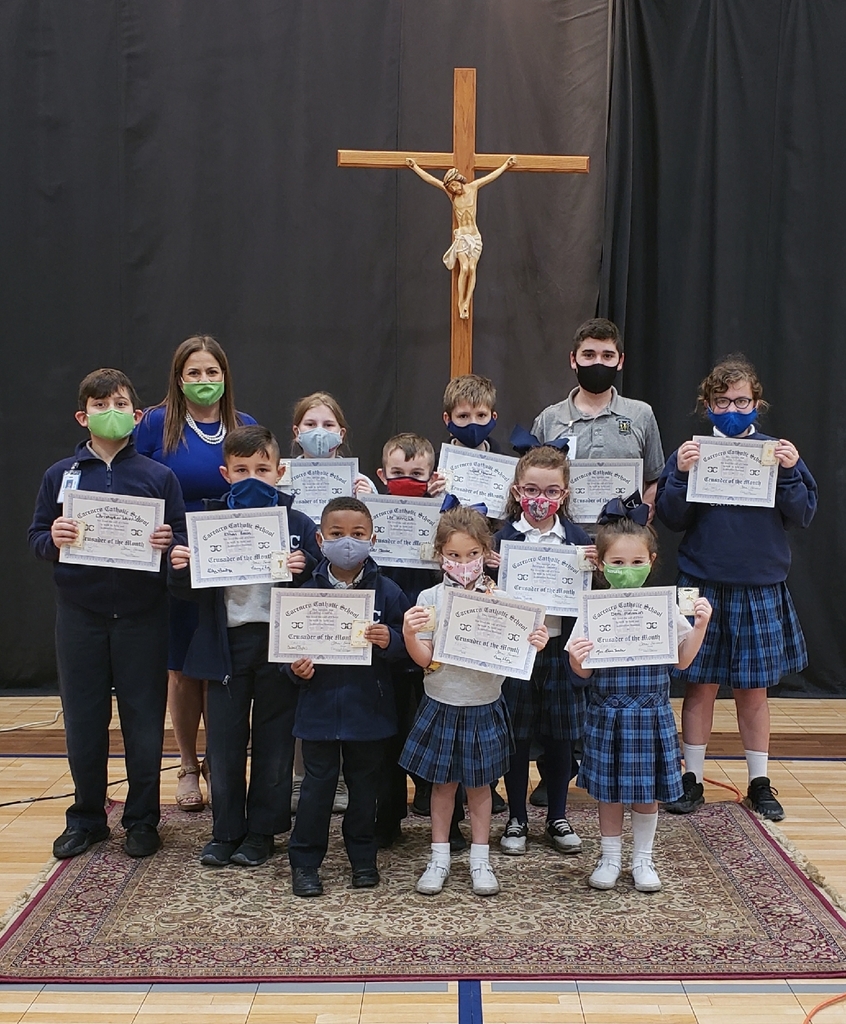 Enjoy Pizzaville USA today for lunch and/or supper and give back to CCS!