Congratulations 🎉 to our Crusader Robotics Team who earned 4th place in the NATION at Beta Convention in Nashville! A special thank you to Mrs. Carmen Bourque & Mrs. Sarah White, club sponsors. Thank you to everyone who has supported CCS Robotics and made this trip of a lifetime possible for our students 💙💛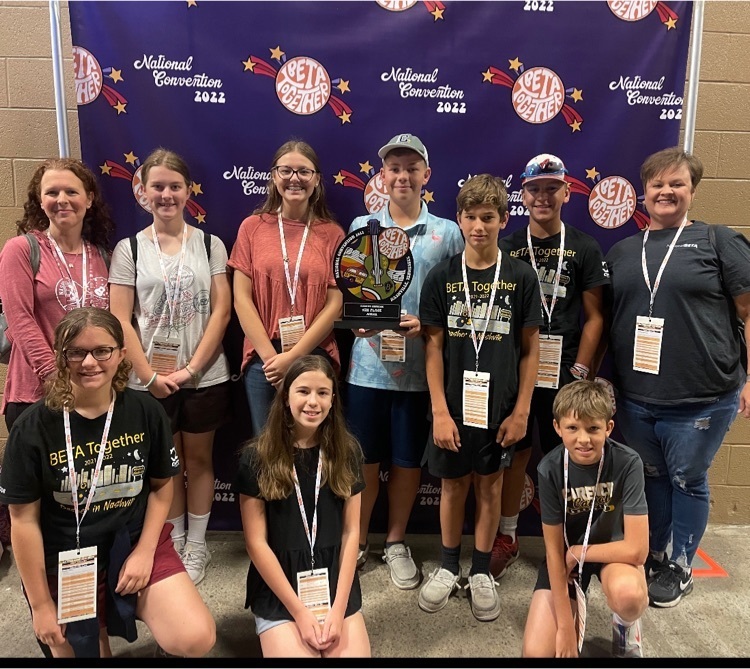 Join our team! Apply today!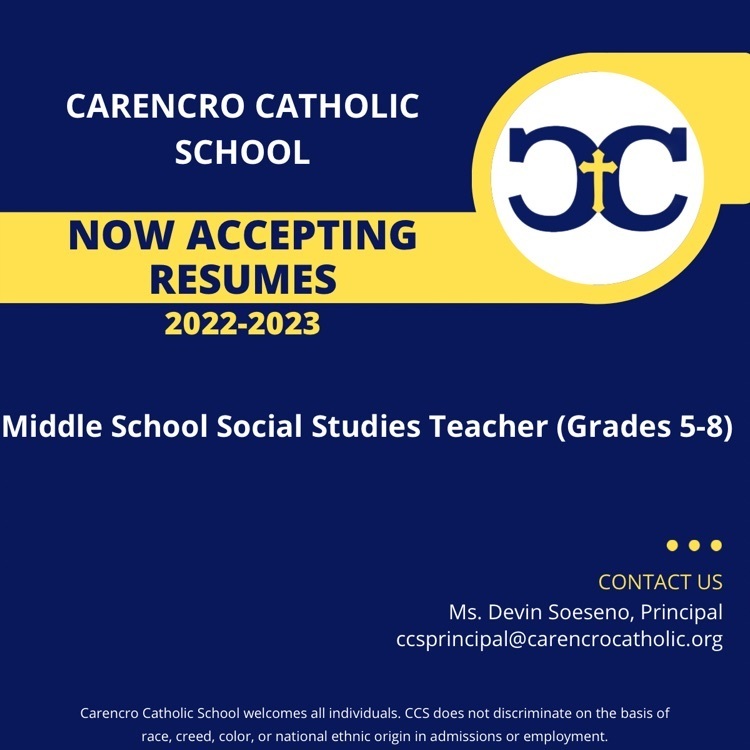 Join our team!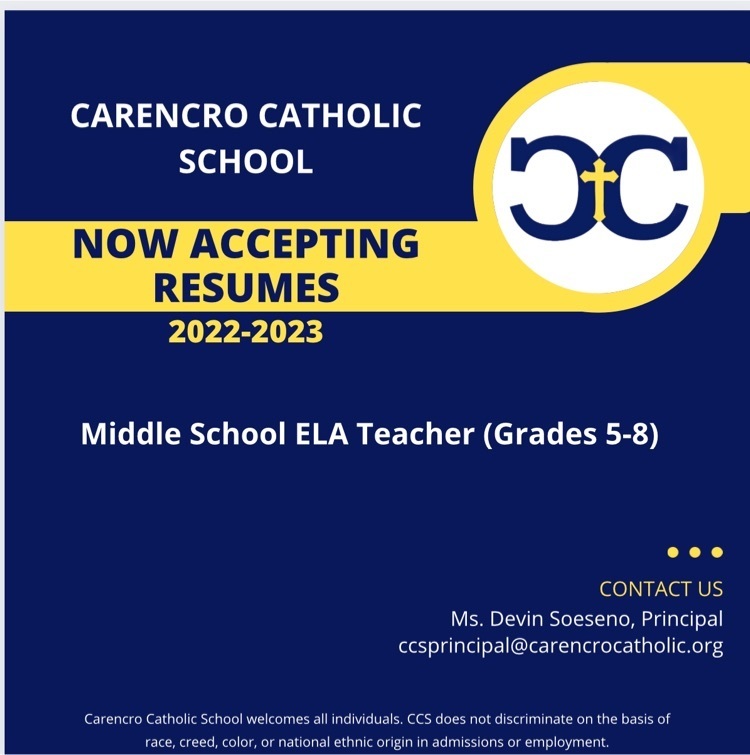 There's no better way to end the school year than with a fun-filled FIELD DAY!! CCS students enjoyed waterslides, games, snowballs, and a soaking from the fire truck! Special thanks to Gavin Royer, CCS Alum - class of 2011, for coordinating snowballs from The Icebox and The Carencro Fire Department for bringing out the fire truck! Awards Day tomorrow and then Hello Summer!!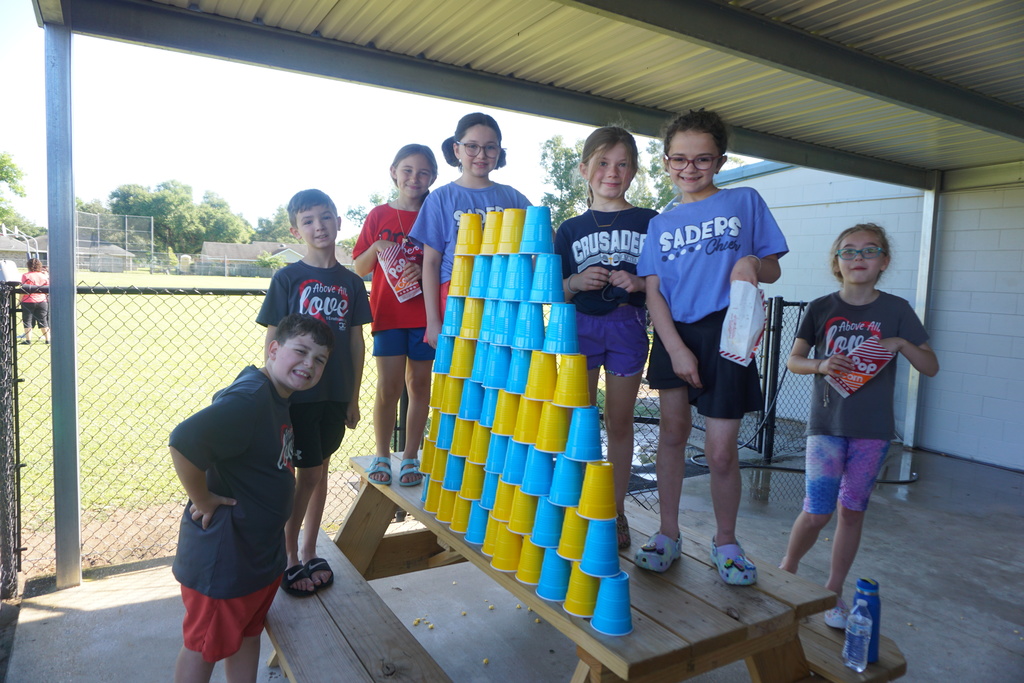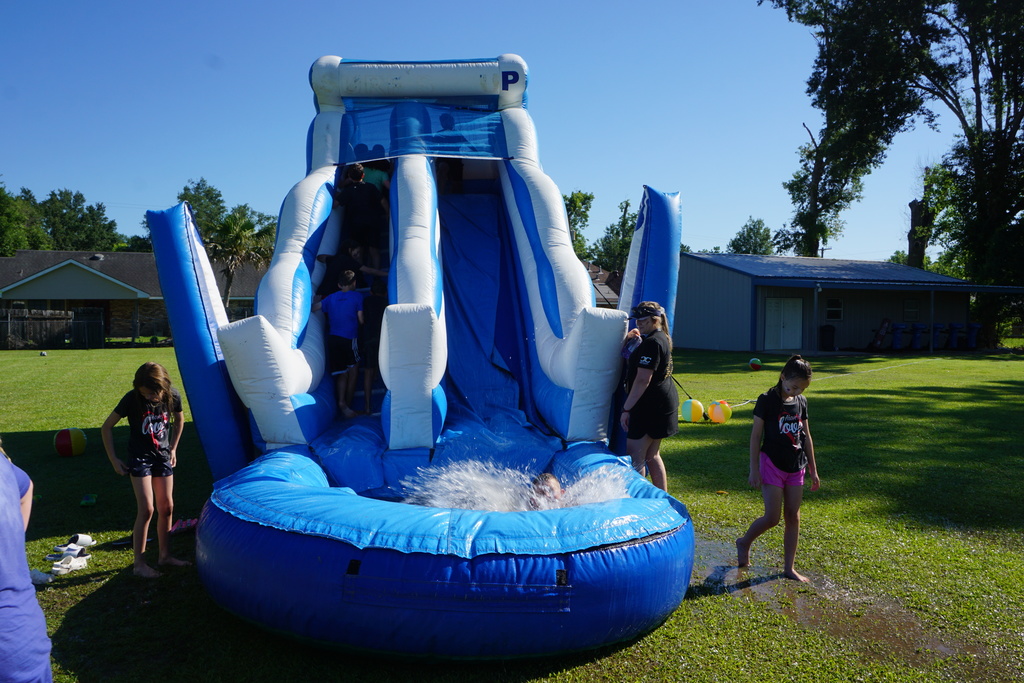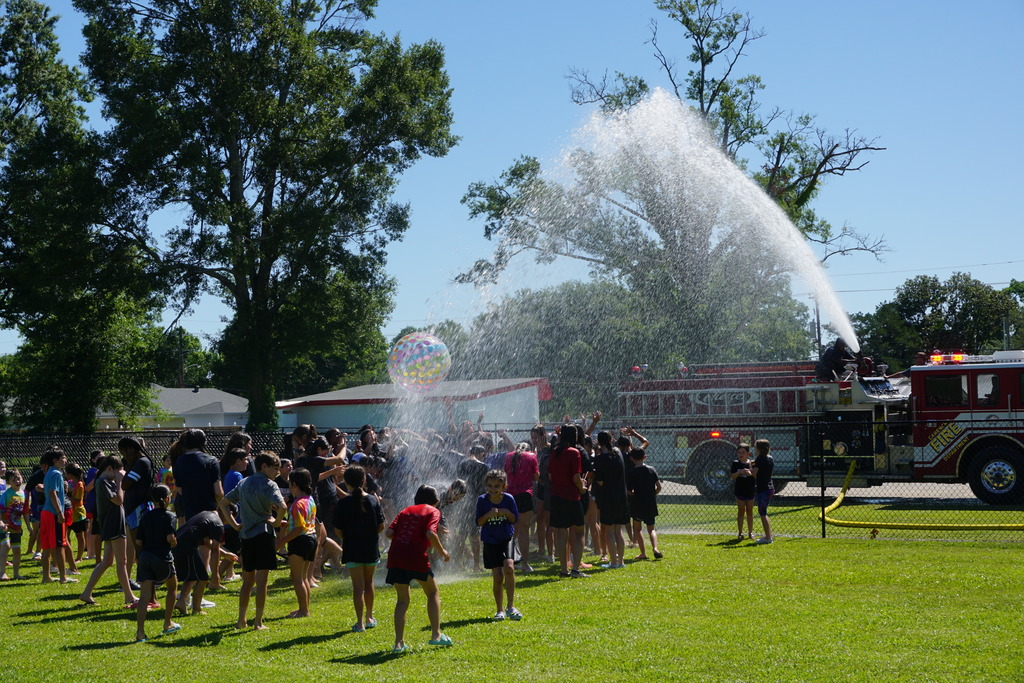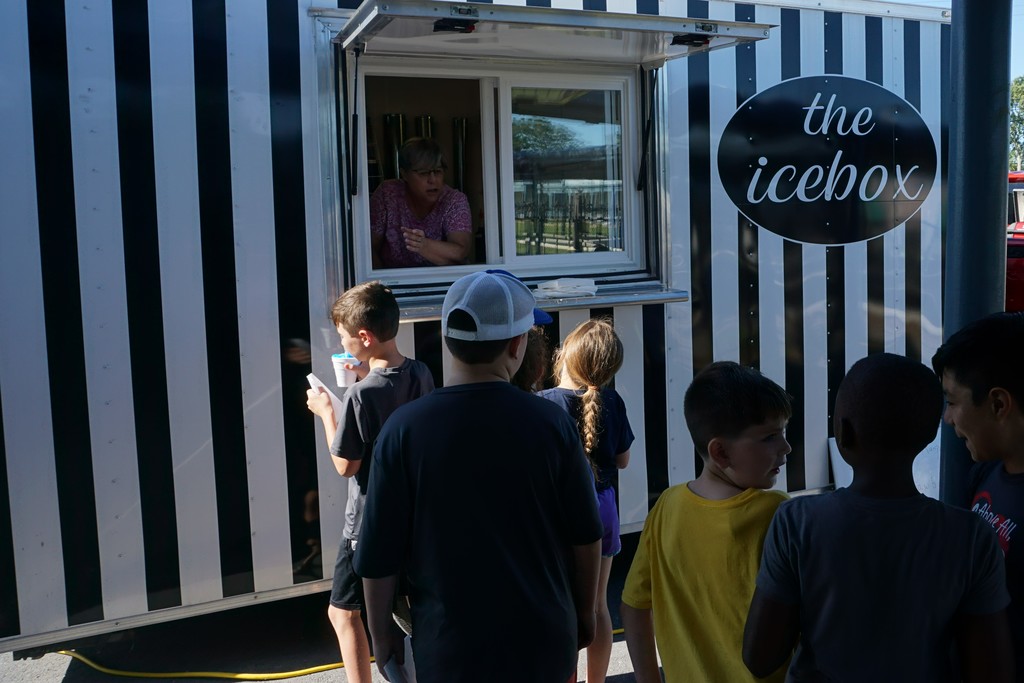 Please join us for Mass at 8:15 am tomorrow at CCS. All students must wear Mass uniforms.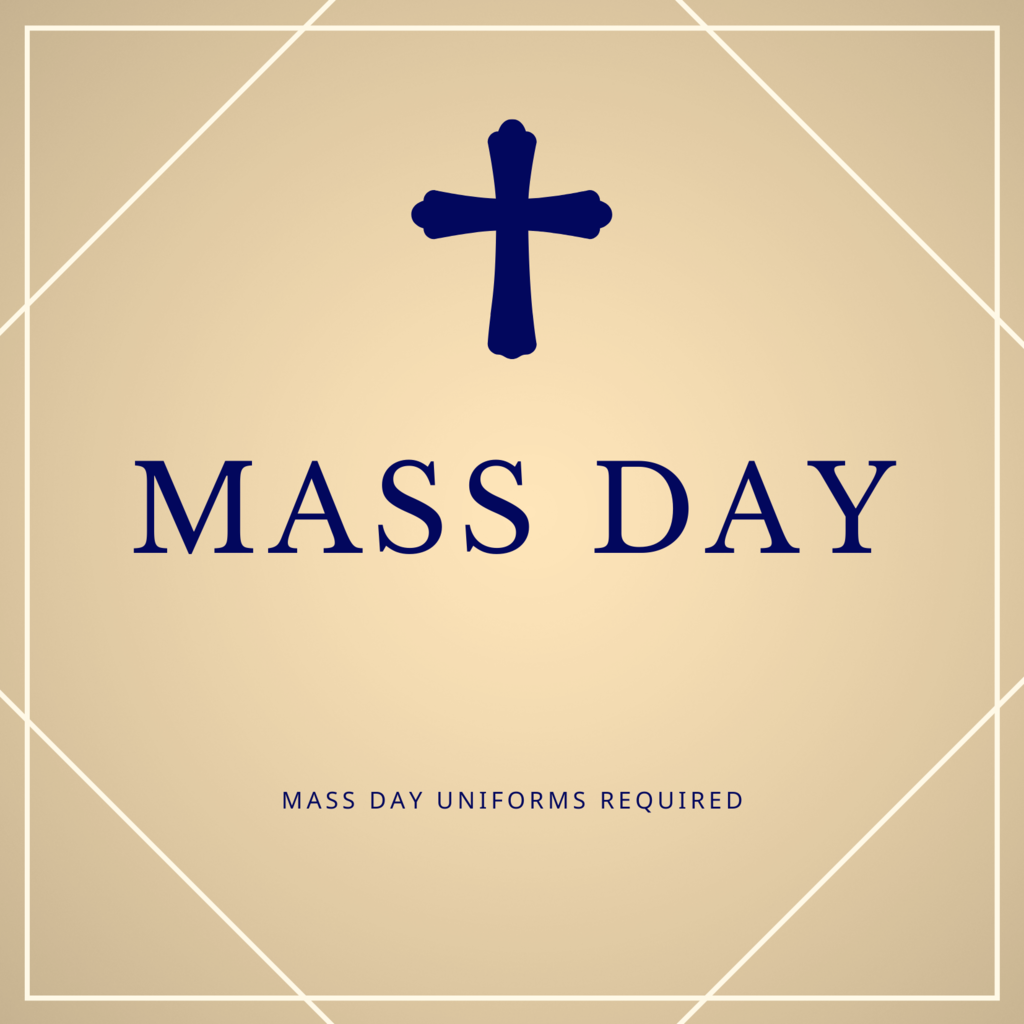 First graders enjoyed their last Monday doing science experiments to end their science unit!! They each made their own volcanoes, using play dough and other available resources. They even added ingredients to watch it erupt!!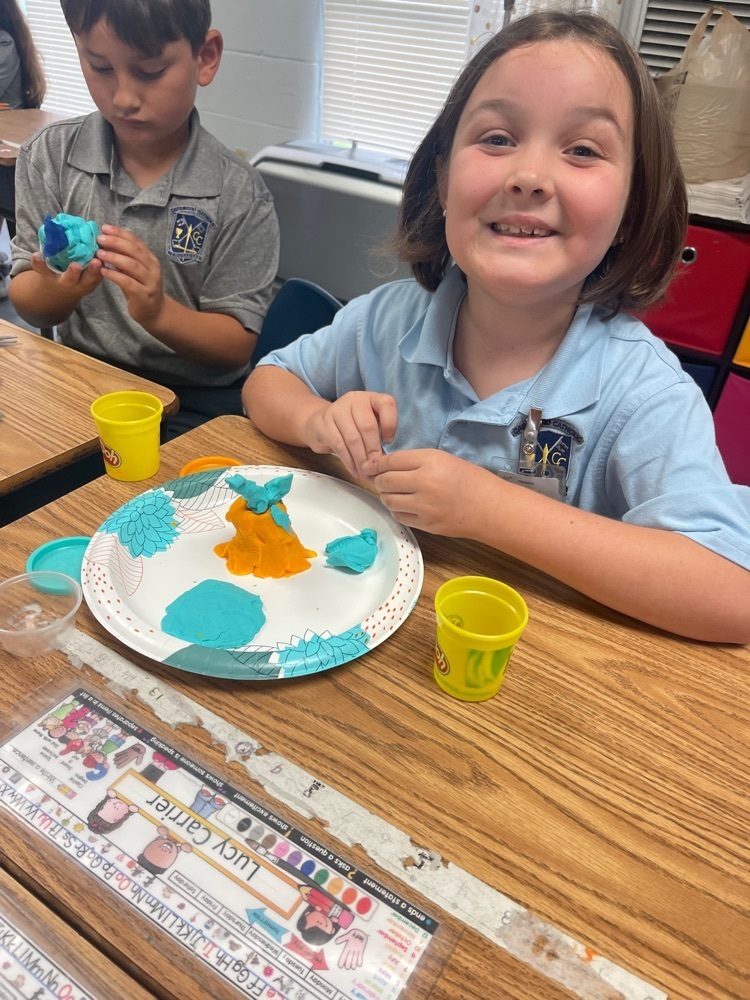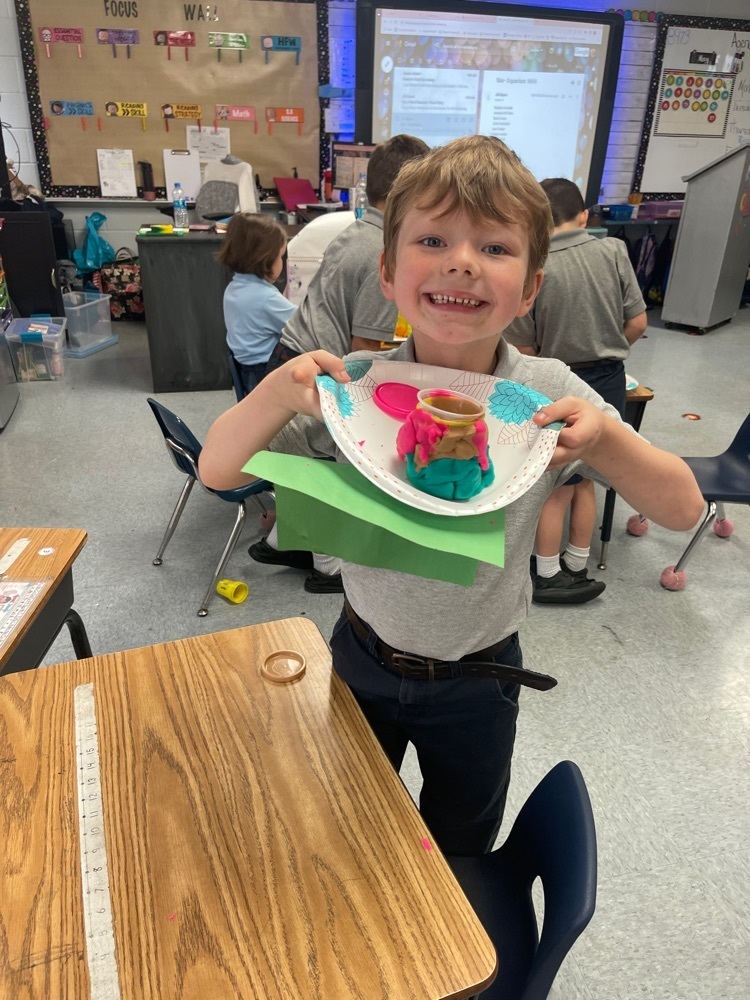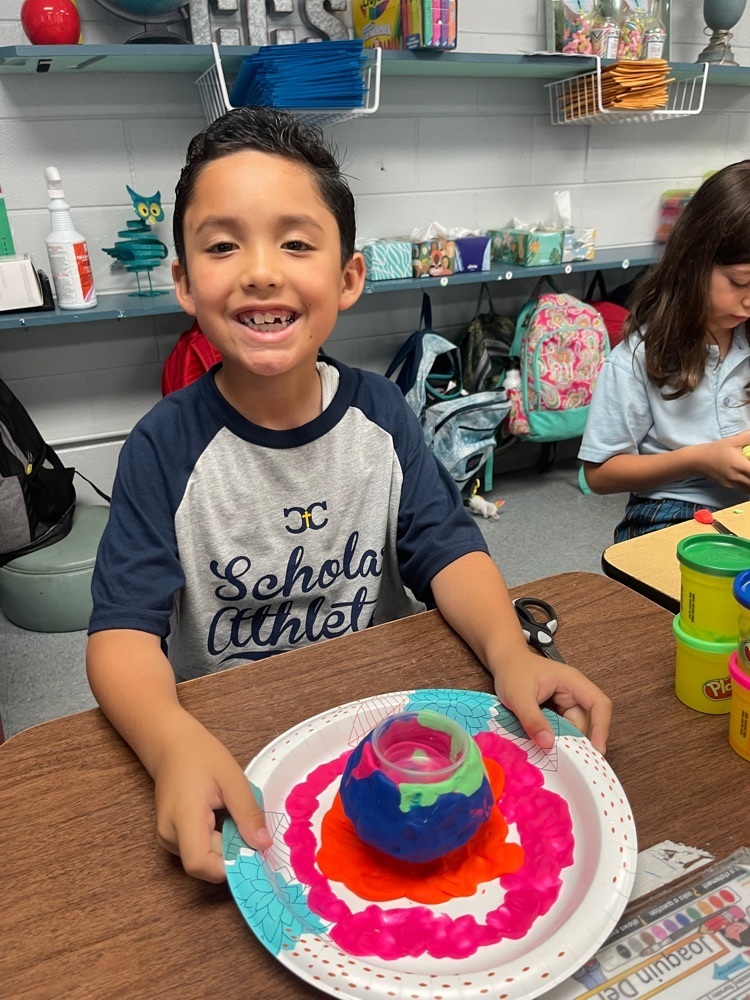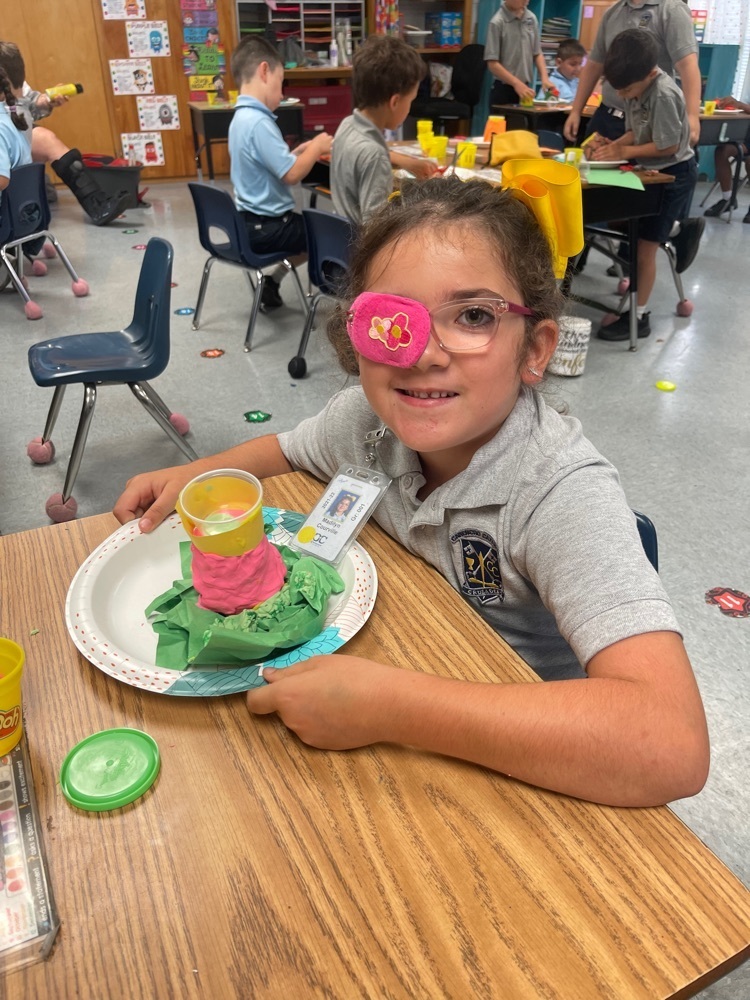 Last day of Kindergarten!!! Always remember to DREAM BIG!!!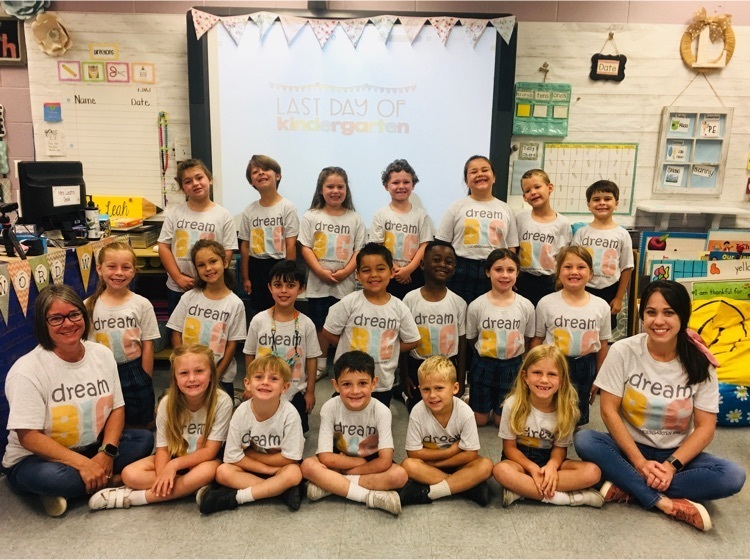 PK4 had a special send off for their 8th grade buddies after Mass. They sang a sweet song and presented them with gifts!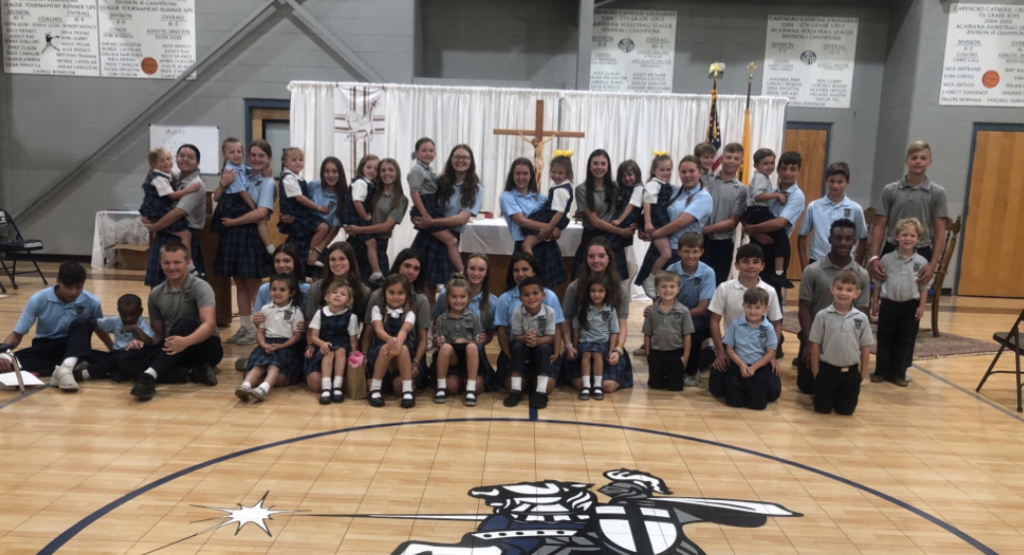 Crusader Day at Pizzaville USA is TODAY! Call-in your lunch order and join us tonight for Family Night.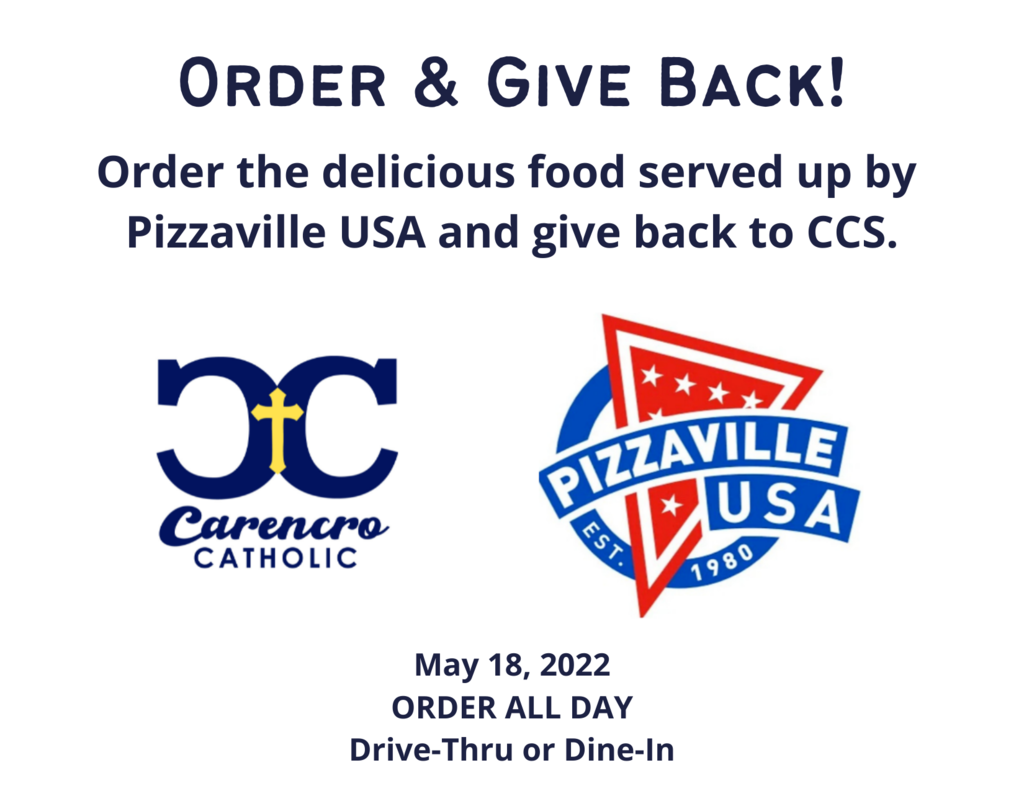 Tomorrow will be our Crusader Mass in the gym at 8:15. It will also be the last Mass for our 8th Grade Class. Students must wear Mass uniforms. *8TH GRADE STUDENTS ONLY - dismissal at 12:00pm.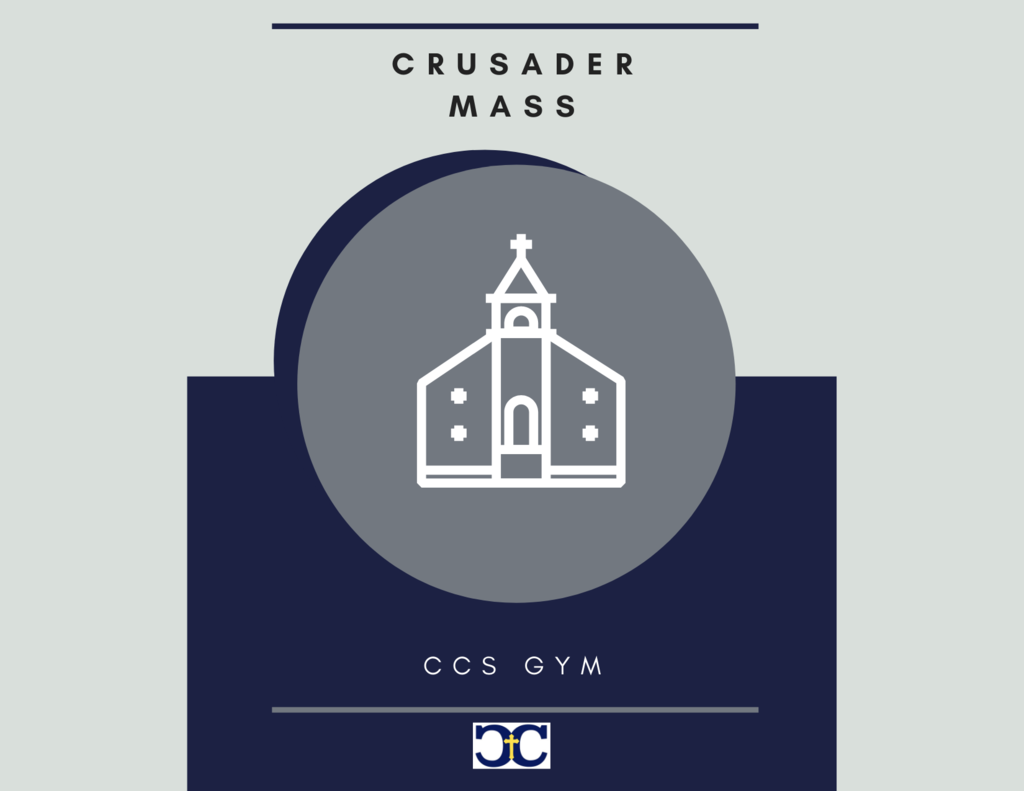 Learning about graphs is fun when you get to eat the pieces at the end! PK4 made Fruit Loop Graphs to end their lesson on concrete graphs!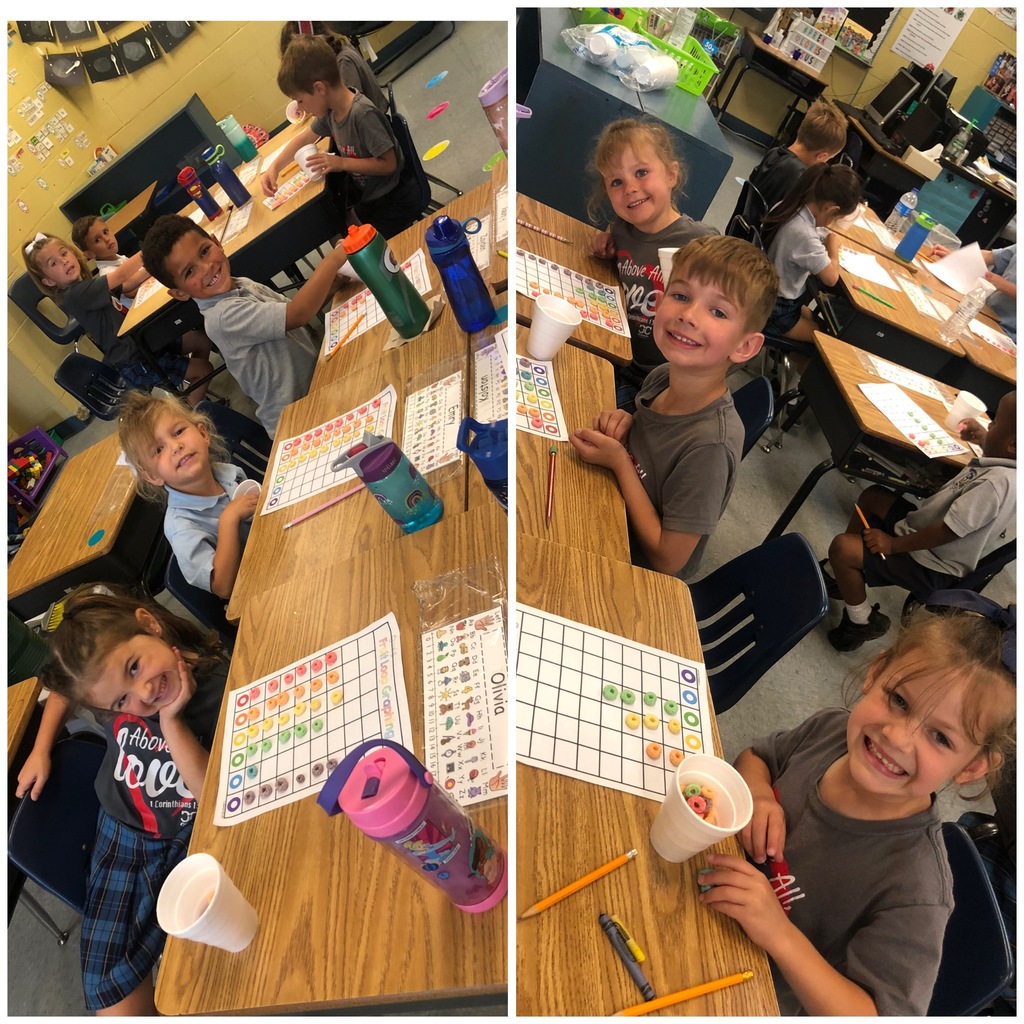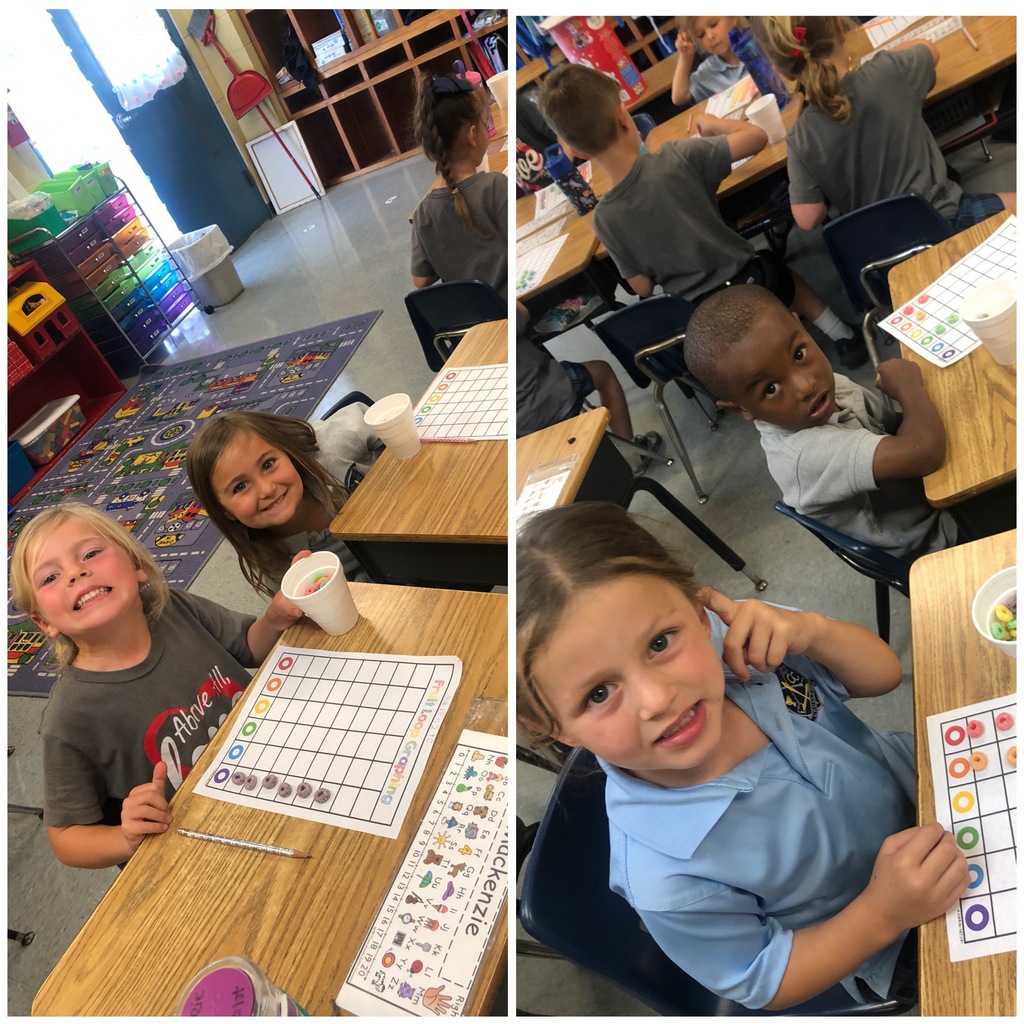 Please join us for Mass at 8:15 am tomorrow at St. Peter. All students must wear Mass uniforms.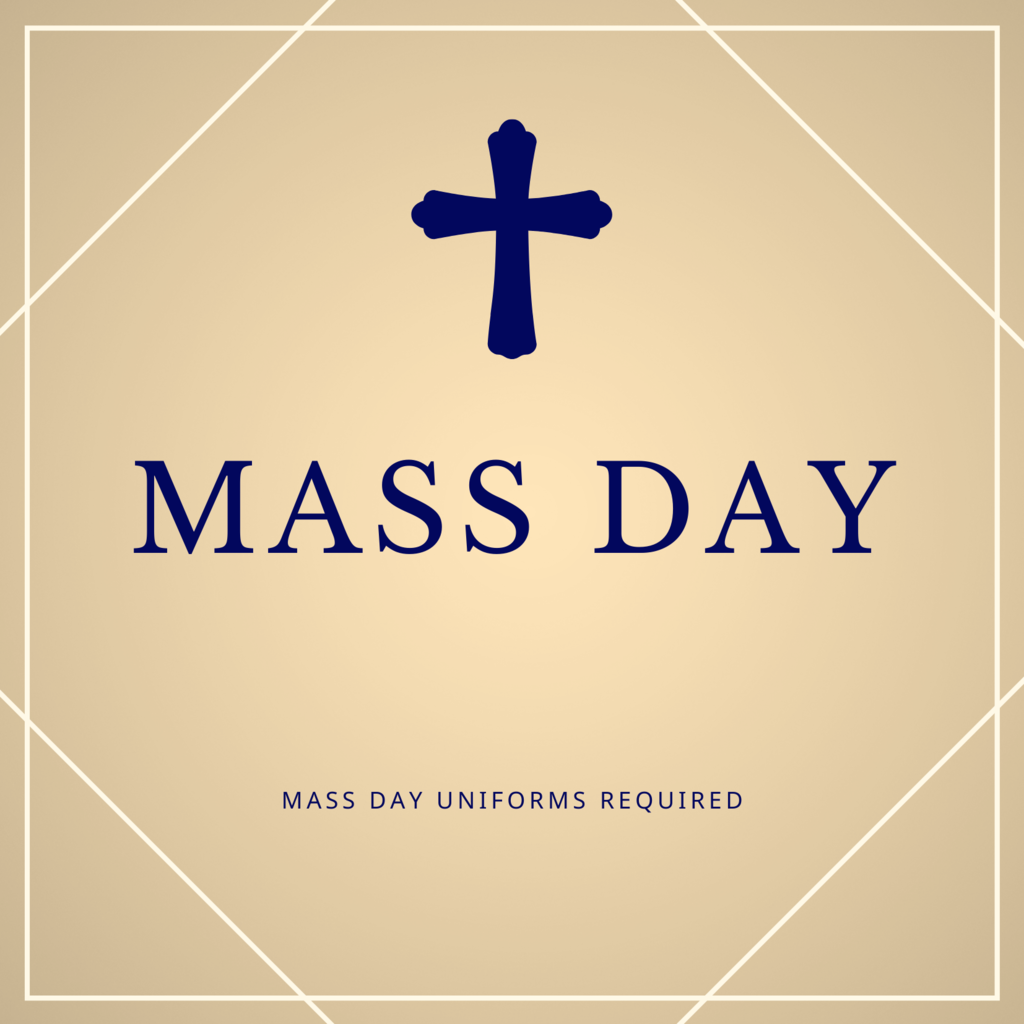 The EARLY LEARNING FUN DAY WAS A BLAST FOR ALL!!!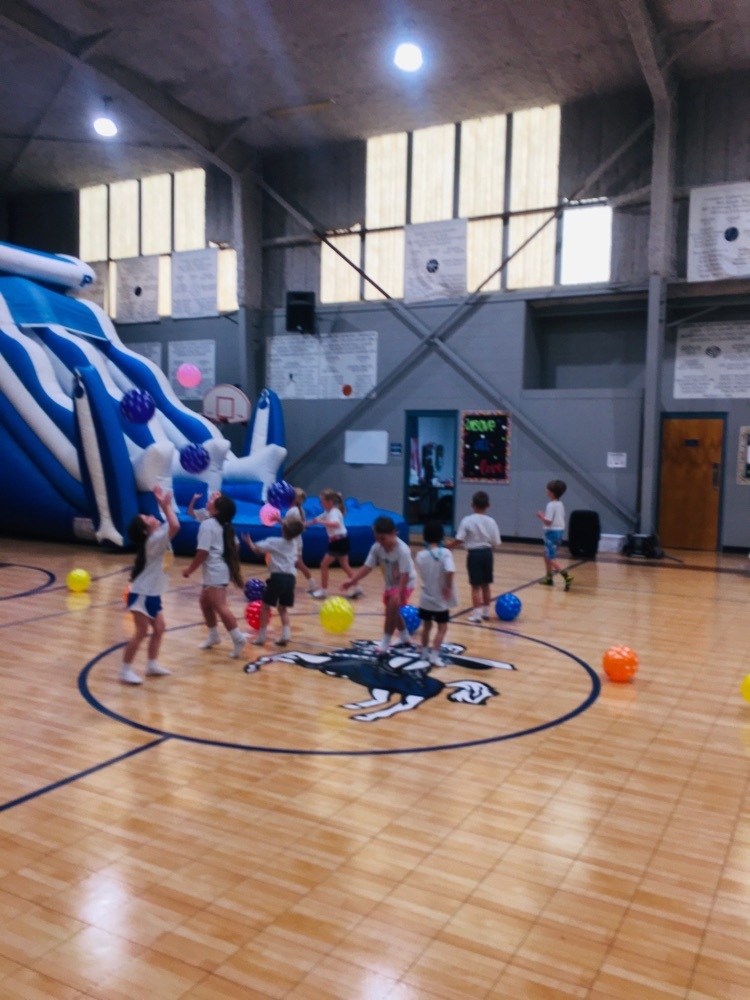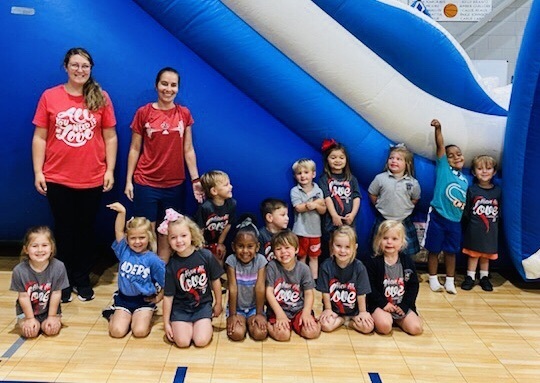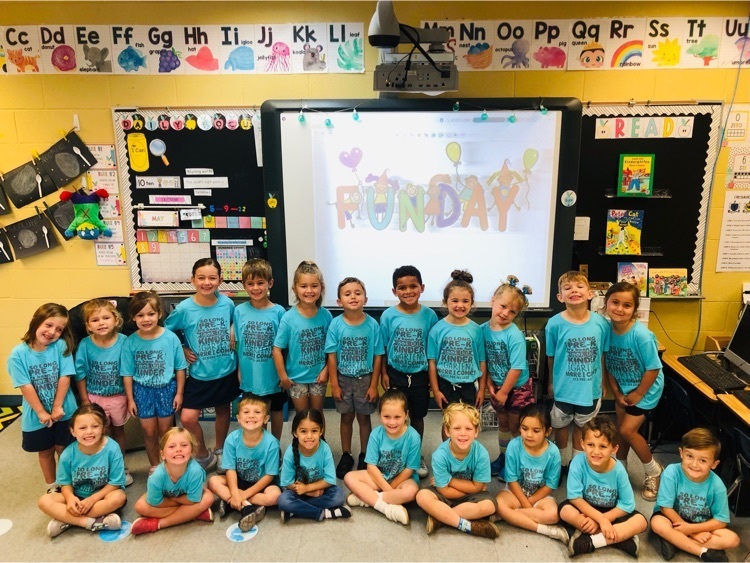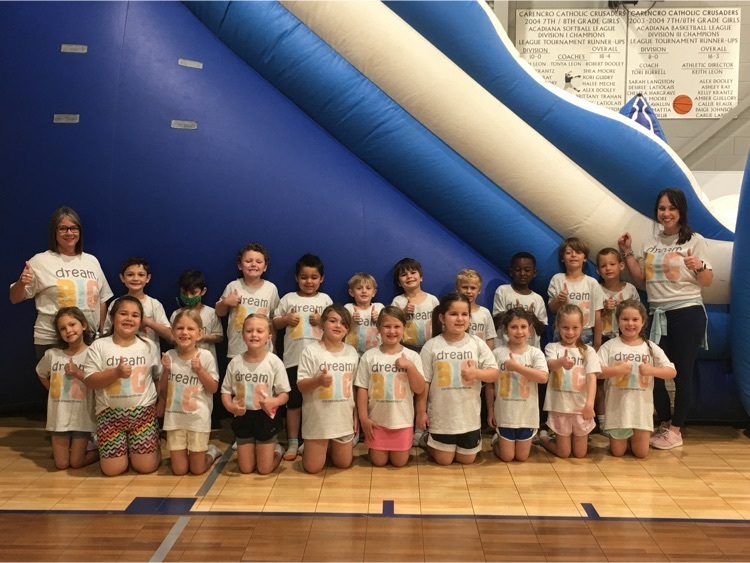 Happy Pastor's Appreciation Day to Fr. Mark LeDoux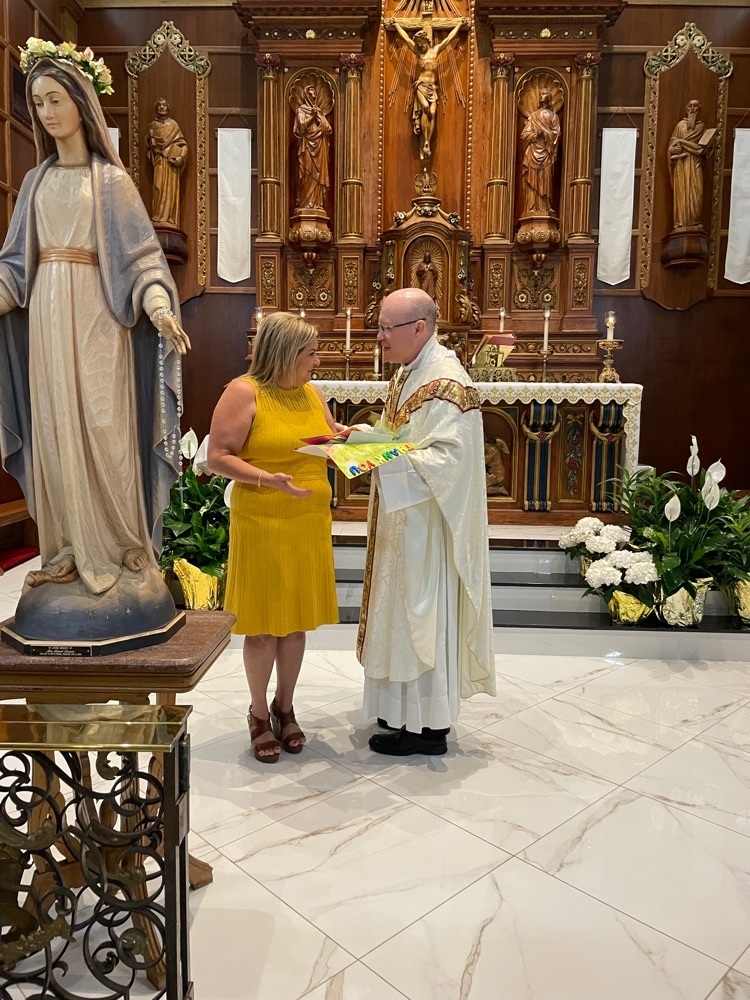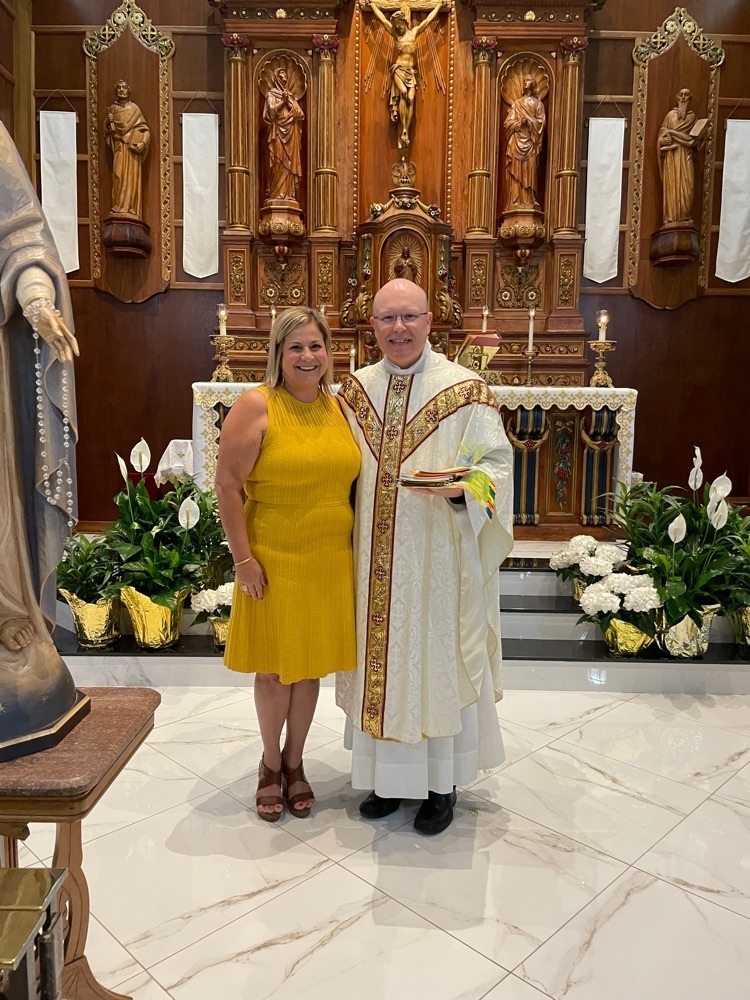 The Kindergarten Mother's Dat Tea Party was a huge success!!! Happy Mother's Day to all of our CCS MOMS!!!!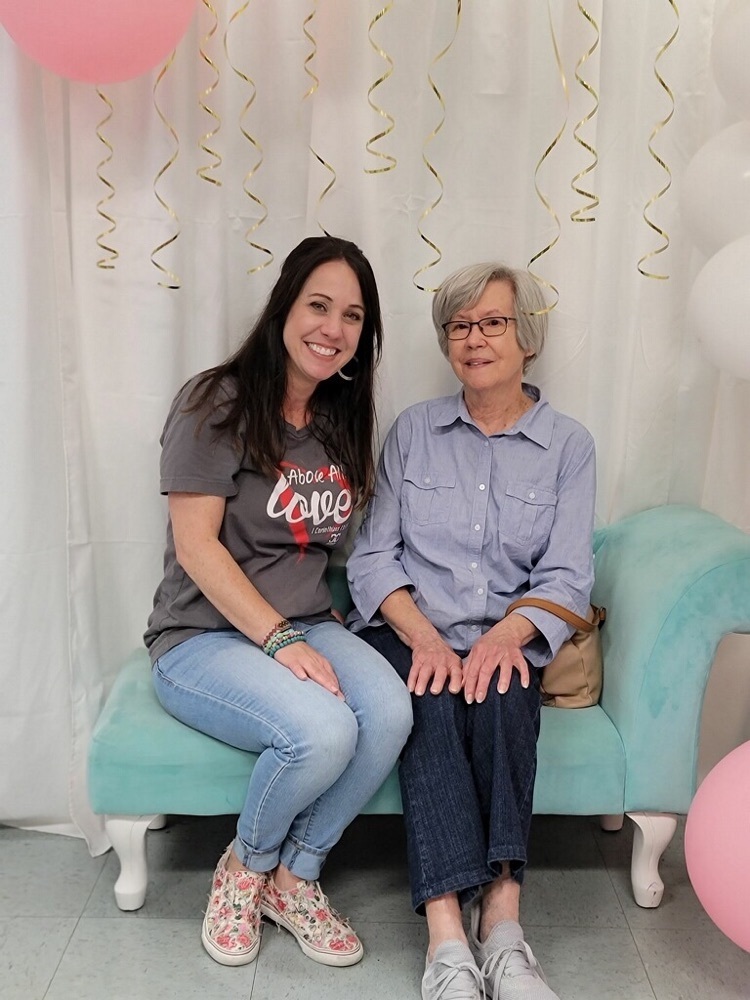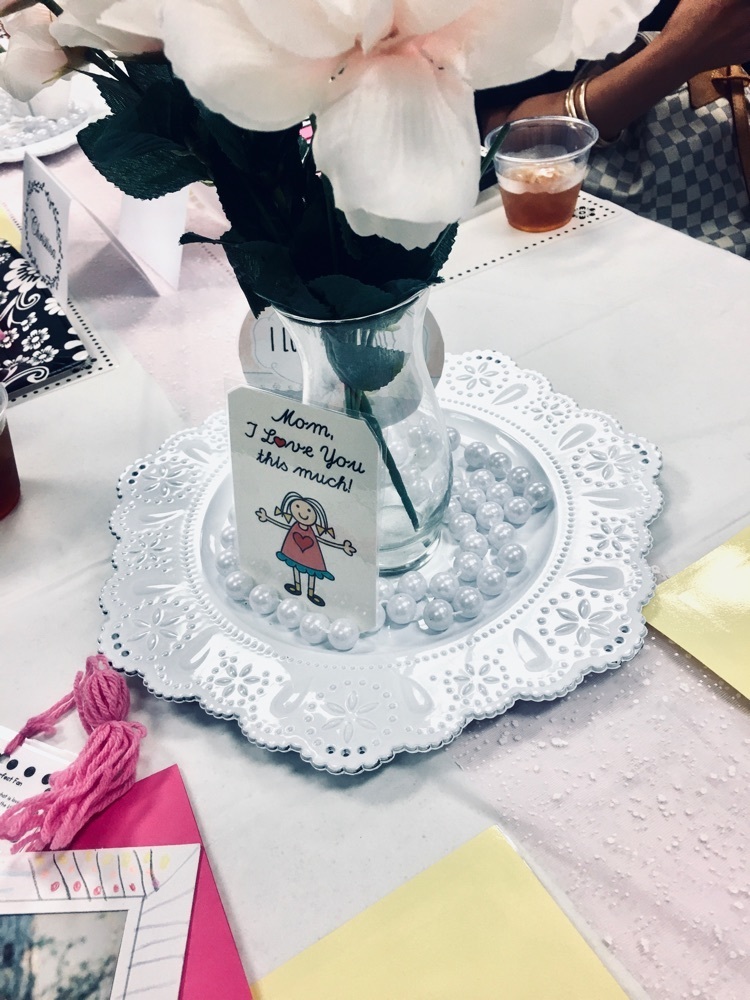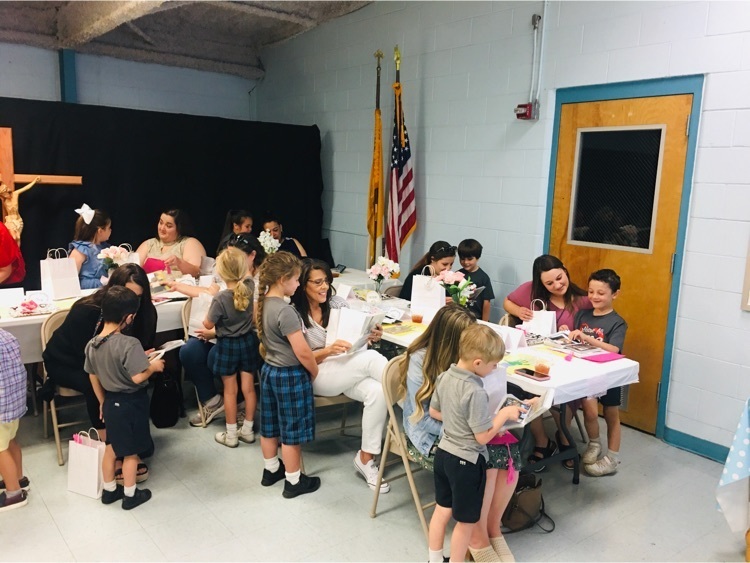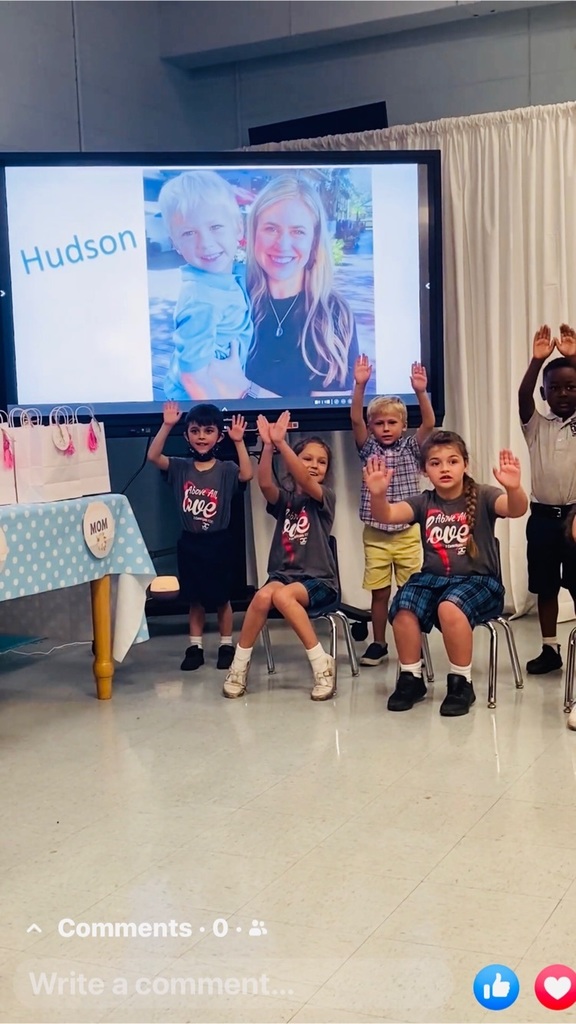 Join us for Mass at St. Peter's tomorrow morning at 9:00am sponsored by our CCS 2nd graders.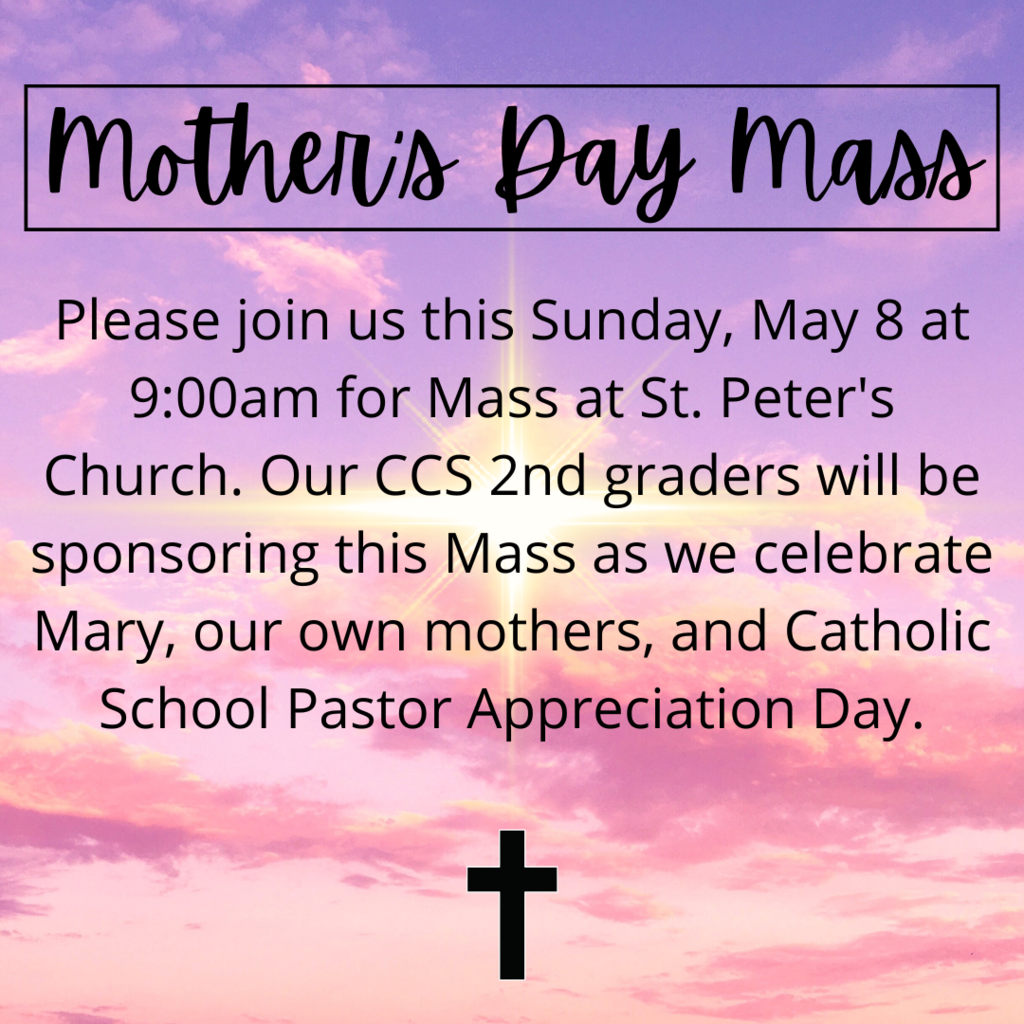 As part of their space unit, PK4 read the book "Mooncake" by Frank Asch. They celebrated by eating their own mooncake (aka moon pies!)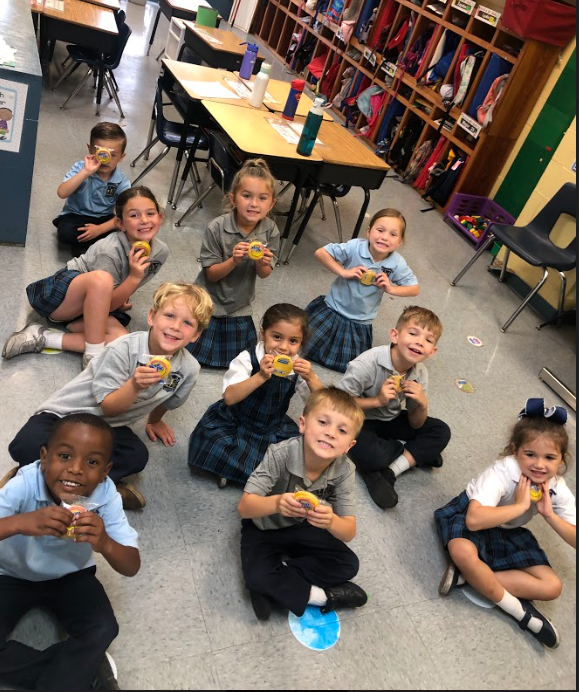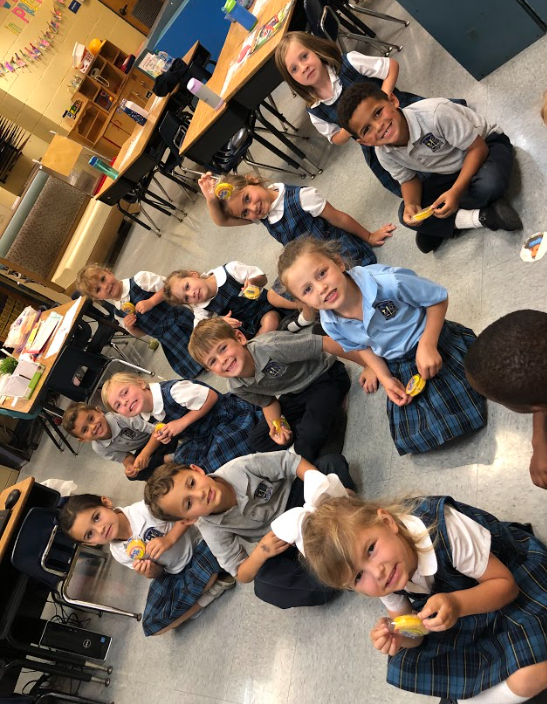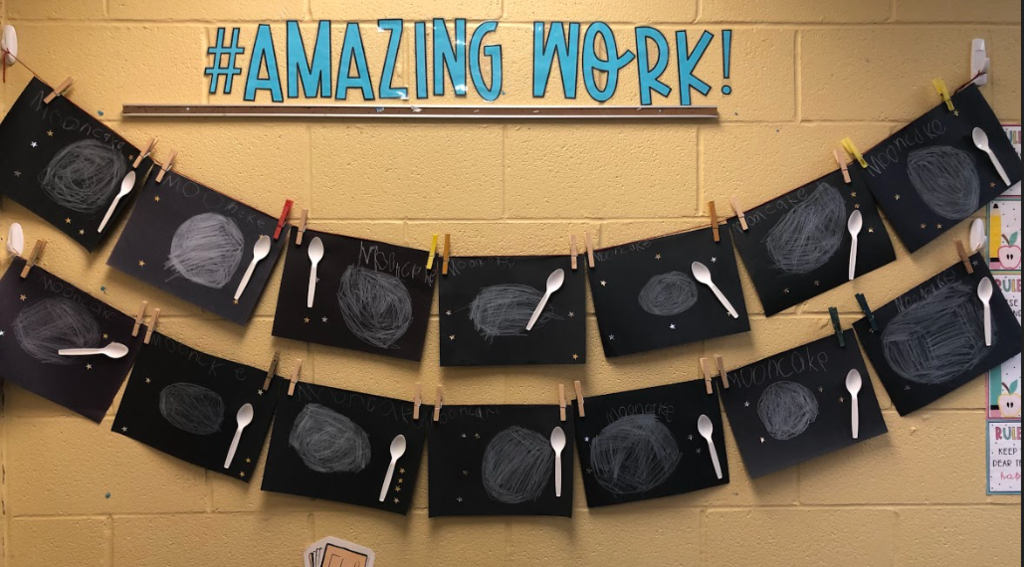 8th graders turned into Science Teachers this week! Their challenge was to build a toy from everyday household items that would incorporate potential, kinetic, and gravitational potential energy as well as energy transfer. They were then challenged to teach the 4th graders about energy and energy transfer using their toys. It was amazing to see all the fun these students had while they were learning!!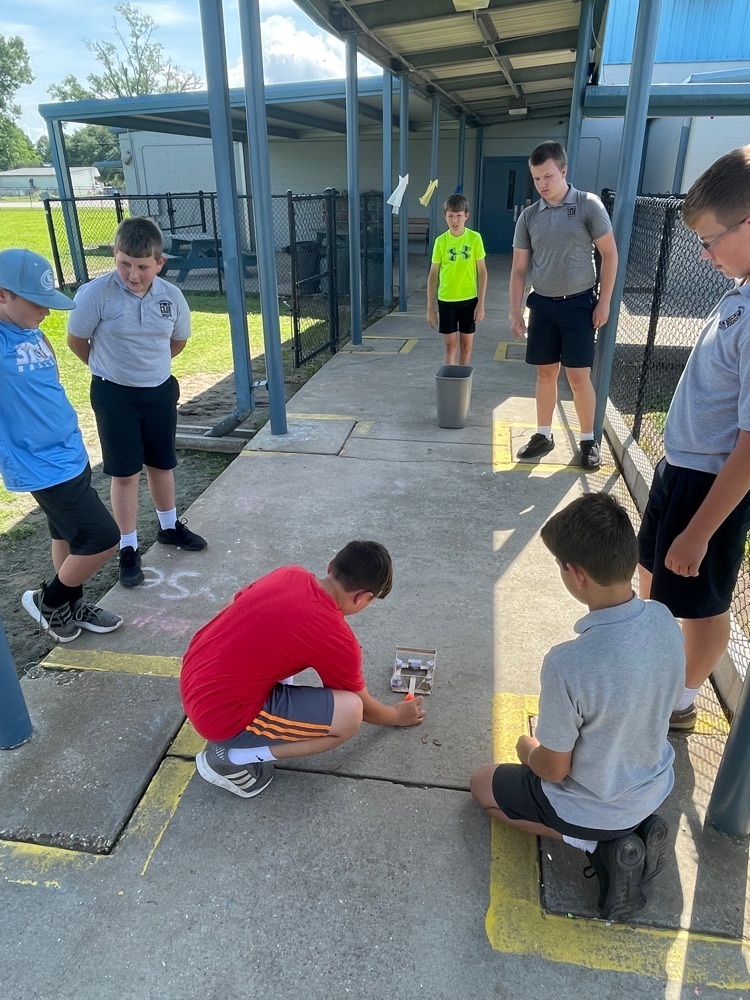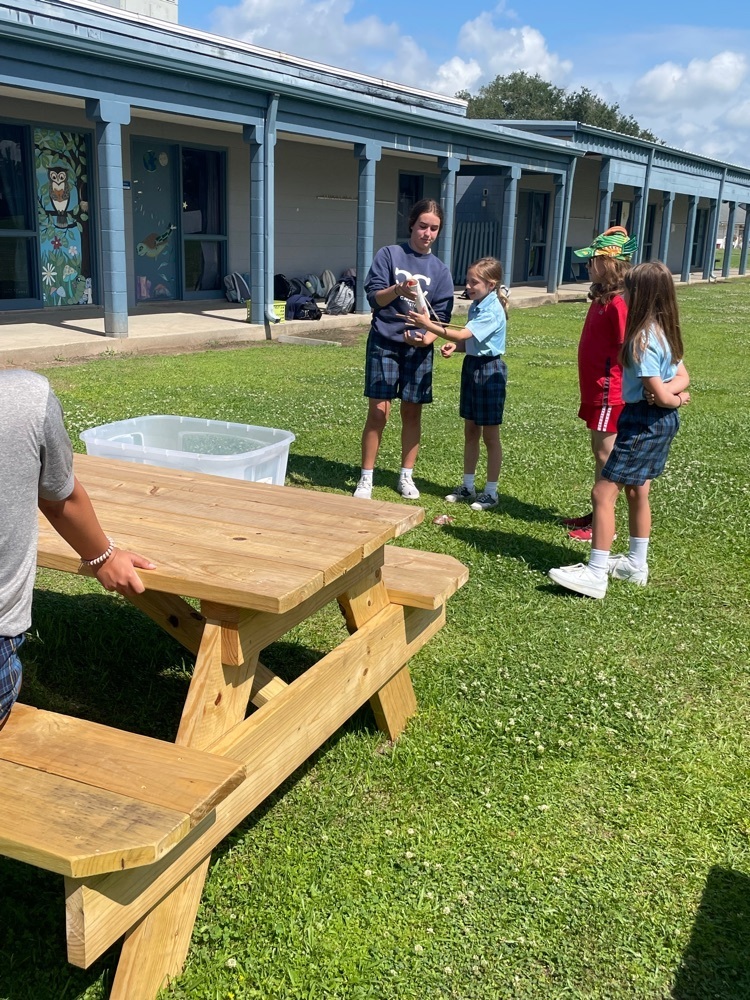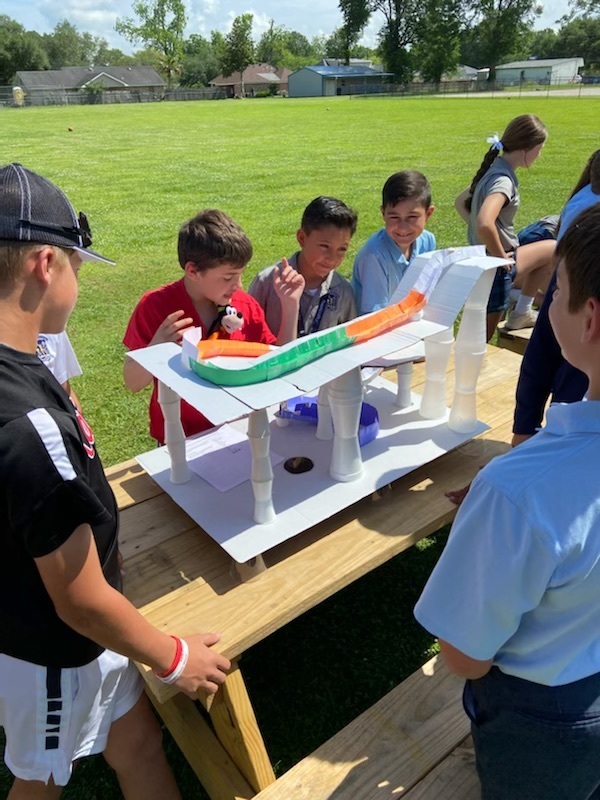 Yesterday was our May Crowning Mass for CCS students. There was a procession to and from St. Peter's Church with our Mother, Mary. The rosary was prayed during the processions and students brought flowers to present to Mary in Church.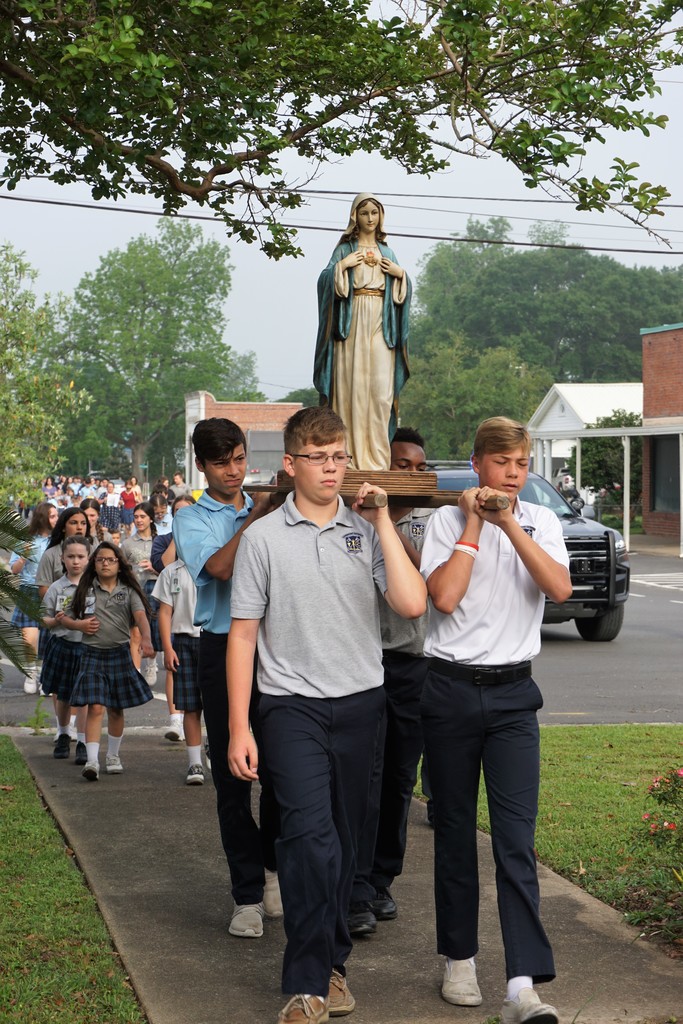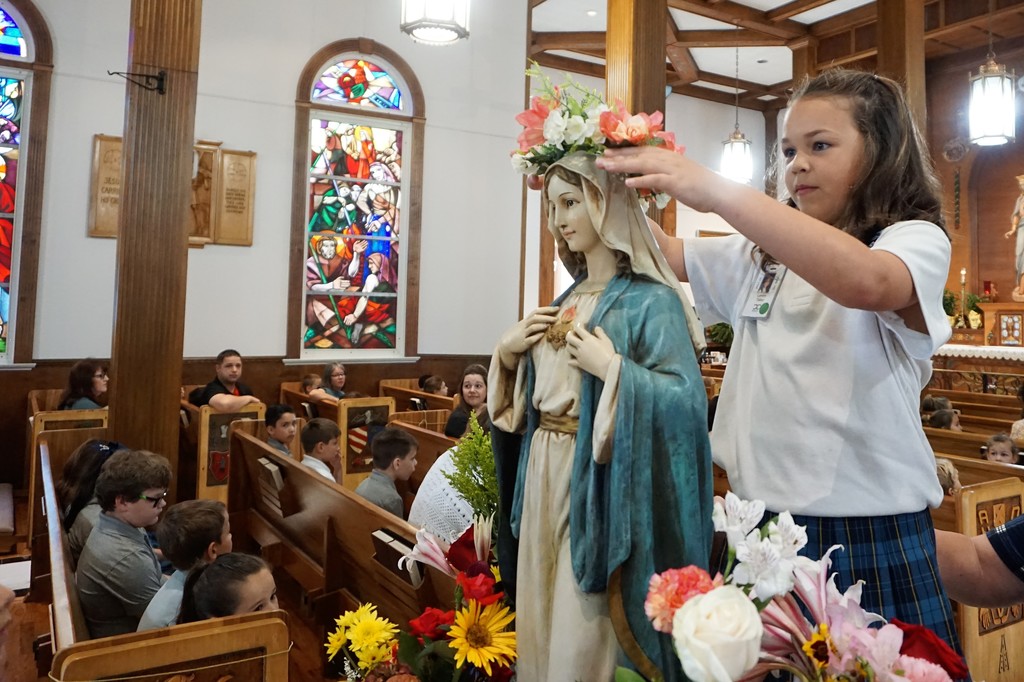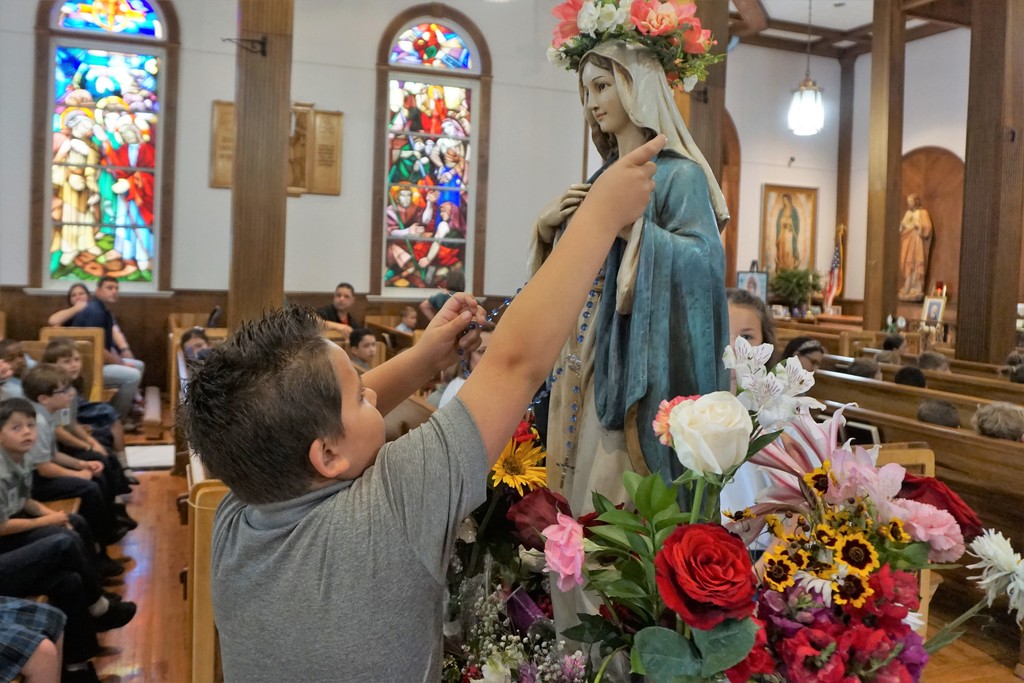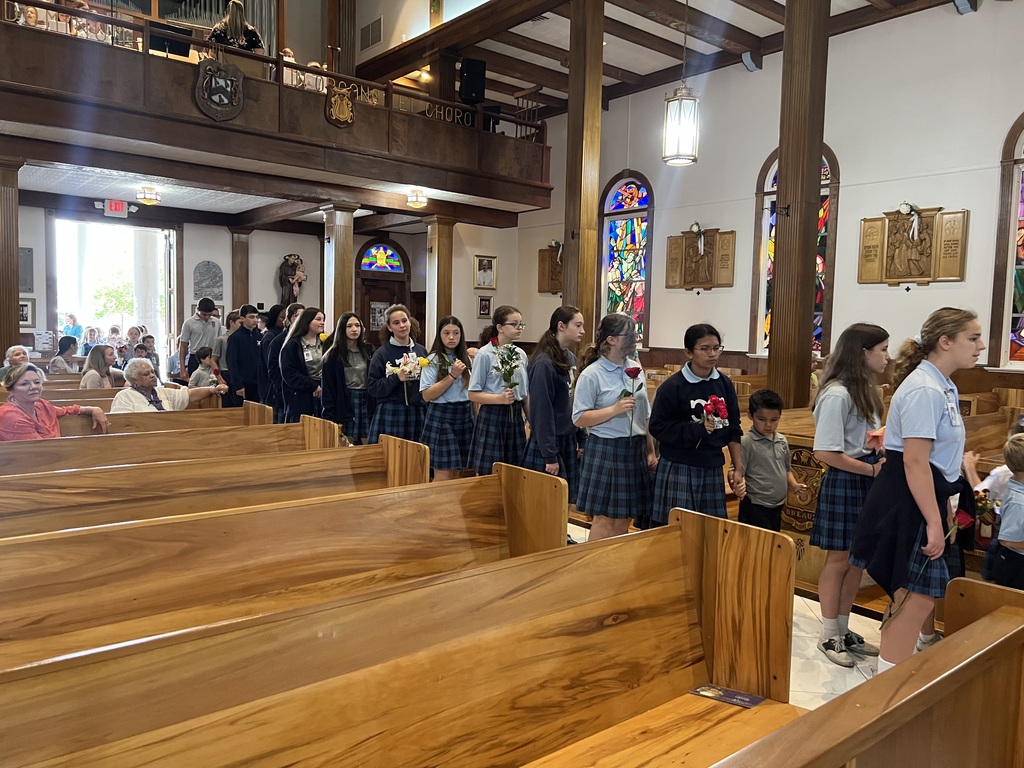 Tomorrow is House Day! Students are encouraged to wear their House shirt with uniform bottoms.