2021 has filled CCS with many blessings in just 3 short months! We are happy to announce the arrival of two new Crusaders ... Tate Olivier was welcomed into the world on Jan. 4, 2021 to Mrs. Jessica Hollier, ka and her husband Mr. Tyler. Adam Quebedeaux was welcomed into the world on March 1, 2021 to Mrs. Brittany Quebedeaux, 5-8 math and her husband Mr. Blake.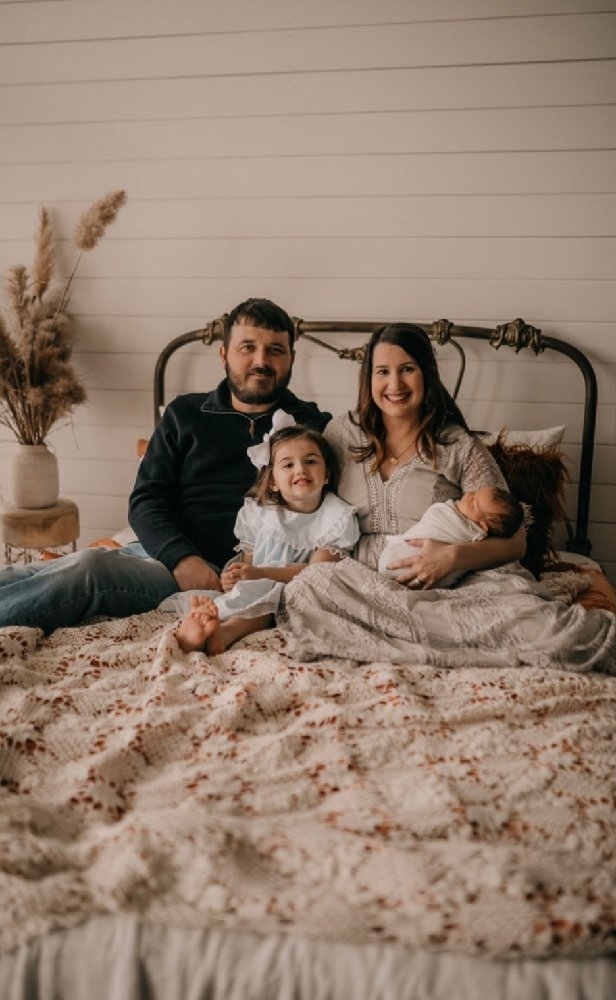 Pick Up Car Line CHANGES TODAY. • PreK3 students & their siblings are to be picked up in the front office drive. • Please do not stop on the roadway.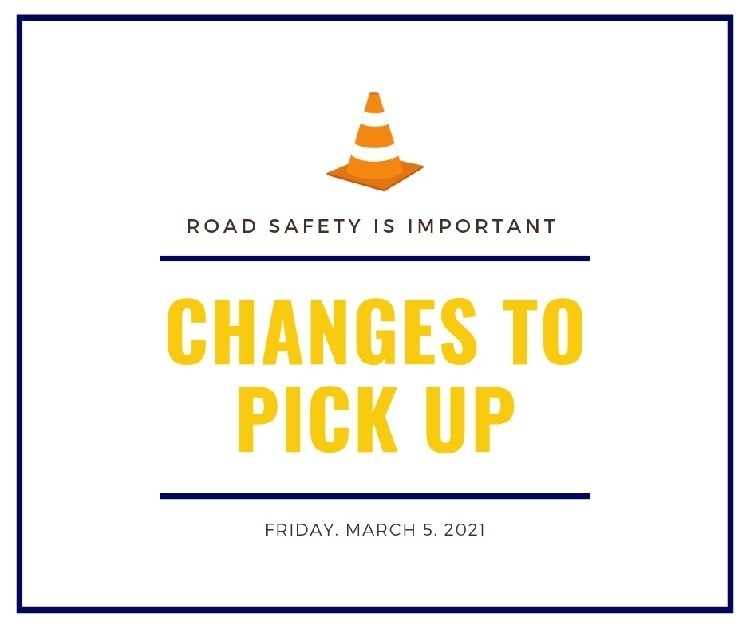 CCS Kindergarteners held a week long celebration in memory of Dr. Seuss. "Oh the places you'll go!" - Dr. Seuss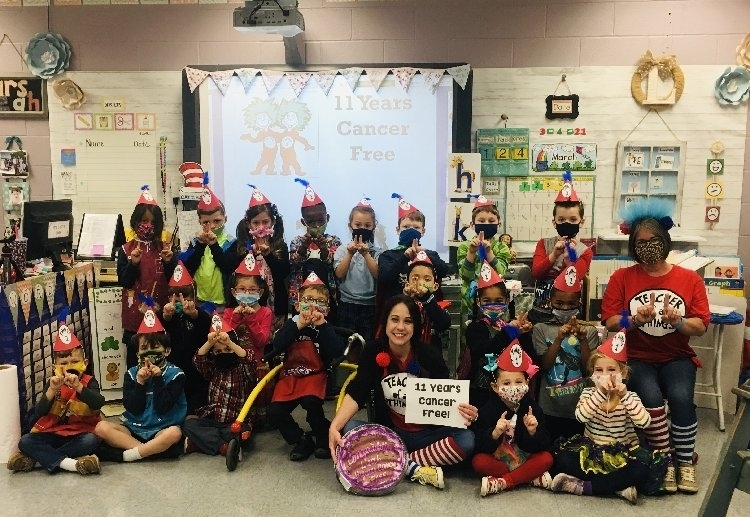 $1 Black & Gold Jean Day for Beta Bring $1 tomorrow to wear jeans with a black and/or gold shirt to wrap up National Beta Week.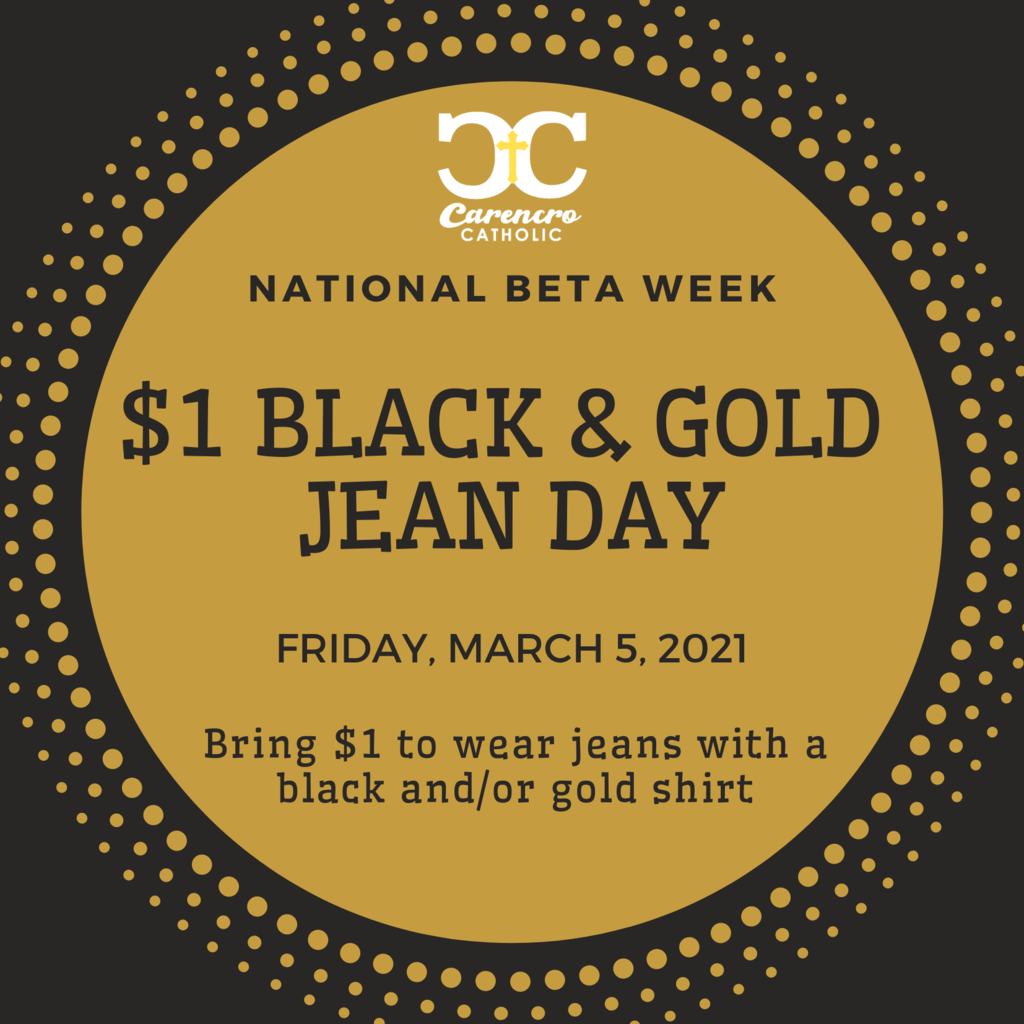 Reminder to our families ... • PICK UP car rider line is changing TOMORROW - Friday, March 5th. • PreK3 students & their siblings are to be picked up in front of the main office (same place as morning drop off).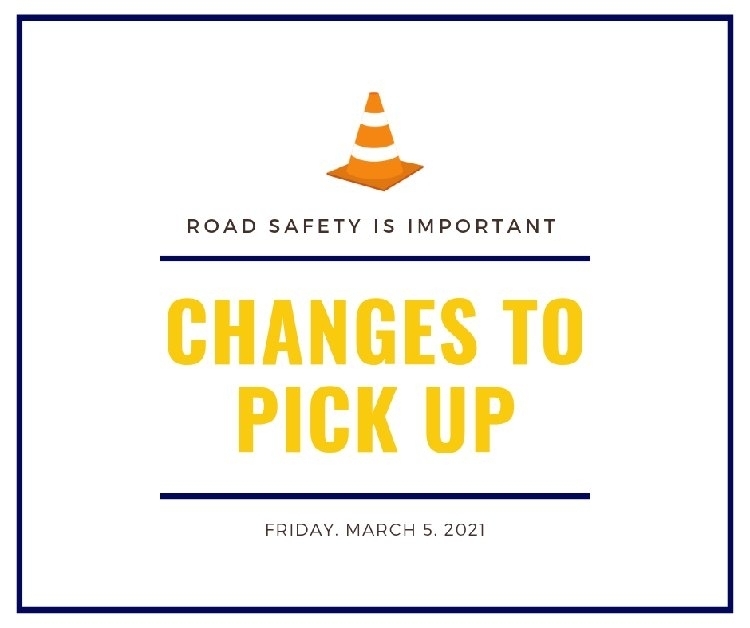 Thank You Thursday for our Beta Club members. CCS Beta served pizza to its members today as a thank you for the Christ-centered service during National Beta Club Week.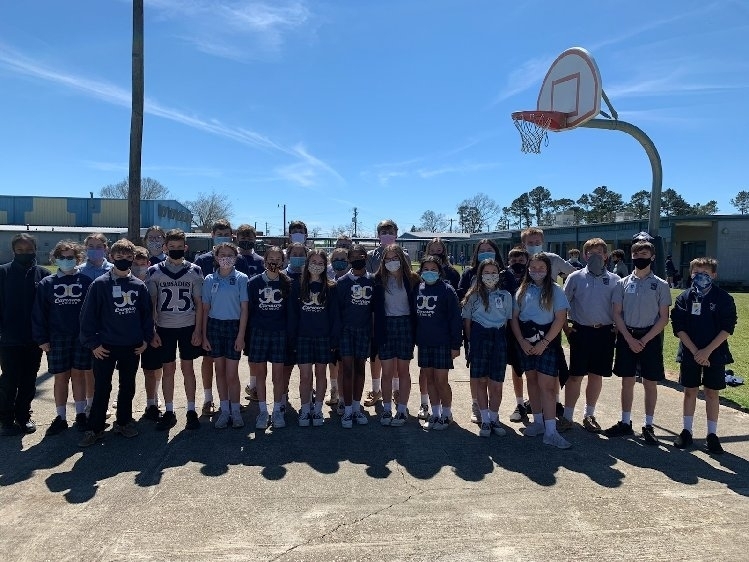 Bishop Deshotel encourages the faithful of the Diocese to pray for Pope Francis' March 5-8, 2021 pastoral visit to Iraq. The Christian population in Iraq was 1.5 million in 2003 and is now under 400,000. Due to the historic nature of this visit and the real security concerns that exist, our prayers will be of great benefit. We pray that the Holy Father's visit will be a sign of hope and an opportunity to facilitate peace in this long-suffering and war-torn nation. Please join us in the following prayer today --- "Let us pray for our Holy Father's pastoral visit to the country of Iraq, that he may bring a spirit of hope and encouragement to suffering Christians, and facilitate peace and collaboration in this war-torn nation. We pray to the Lord."

Our PreK3 Crusaders are excited about Dr. Seuss' birthday. Silly hats, silly socks, and plenty of Dr. Seuss inspired activities for our youngest Crusaders.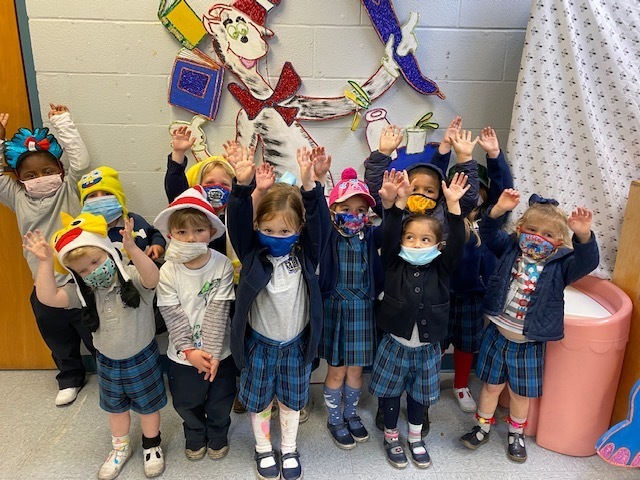 We are celebrating Crazy Hat & Silly Sock Day for Dr. Seuss' Birthday tomorrow, March 2nd.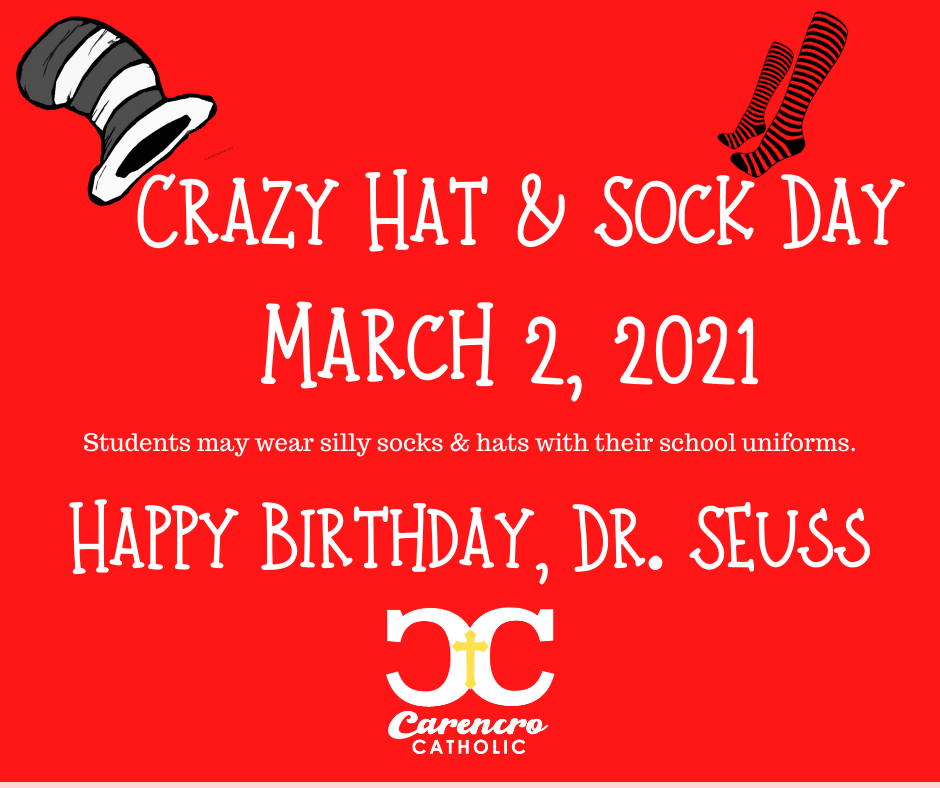 A sweet surprise from Mr. Mike Soileau with FUNraisers this morning as a thank you for CCS's donation of $788 to their organization for St. Jude! FUNraisers are a local organization that are always available to help St Jude families in need. CCS 💙 FUNraisers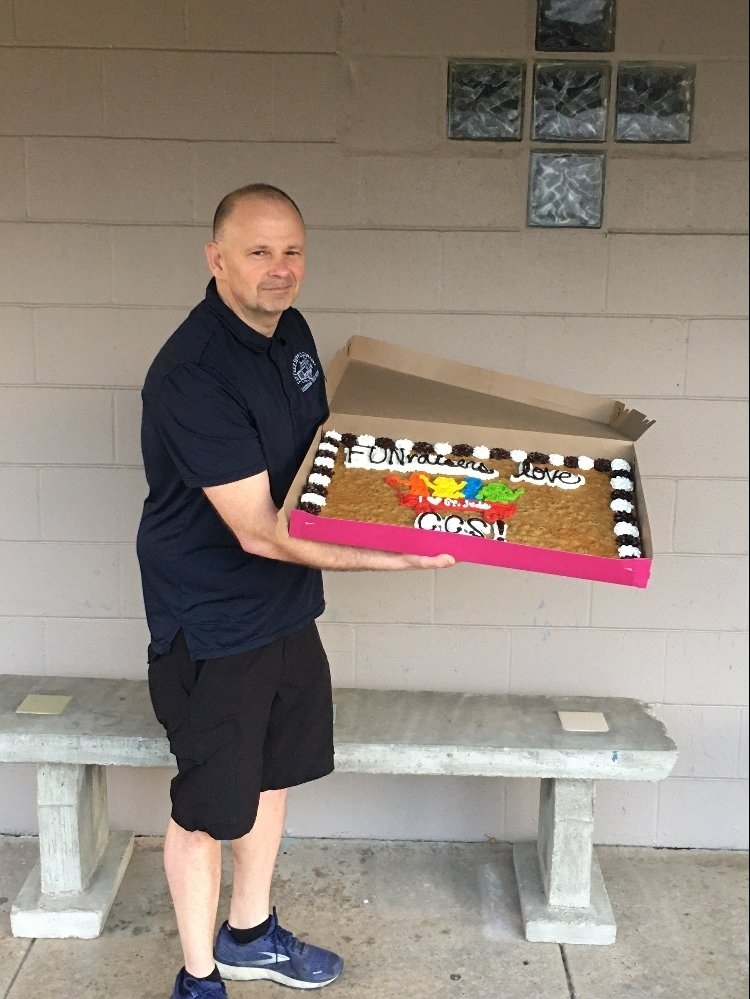 Mrs. Leah's Sweet Shop and her helpers are making their way around campus.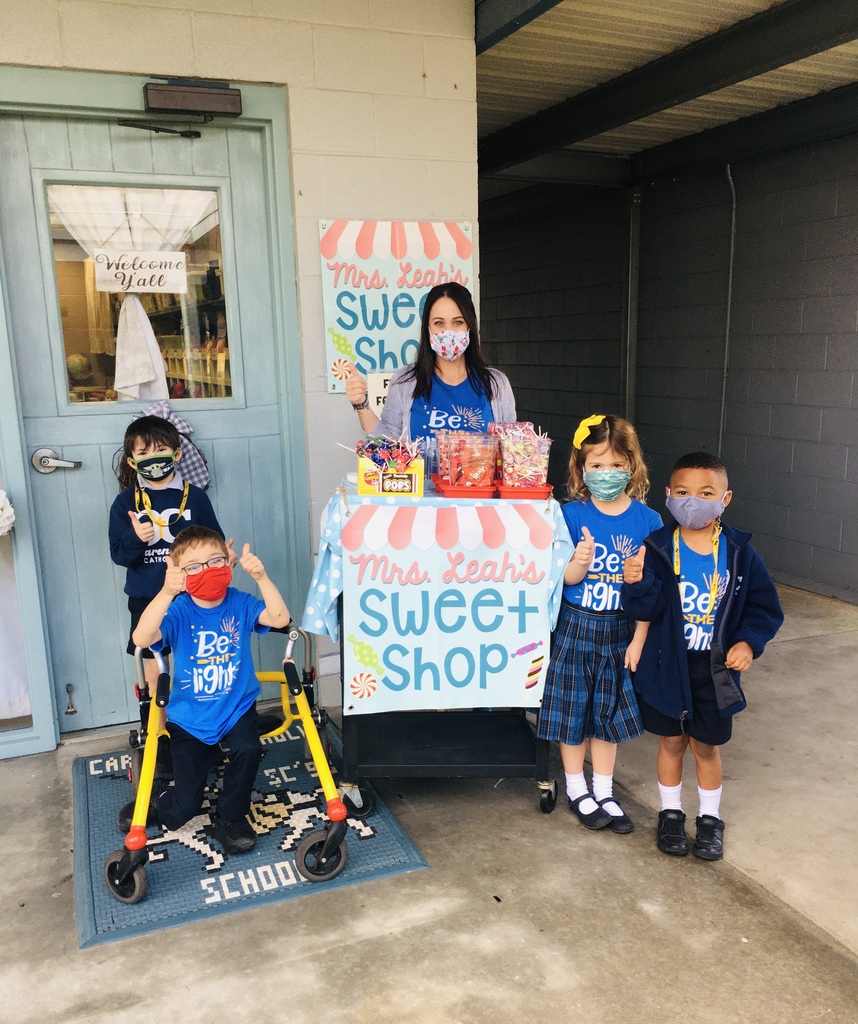 CCS's annual Crawfish Boil is BACK. Our CCS families are selling tickets for 3lbs w/2 potatoes. ORDER YOURS TODAY!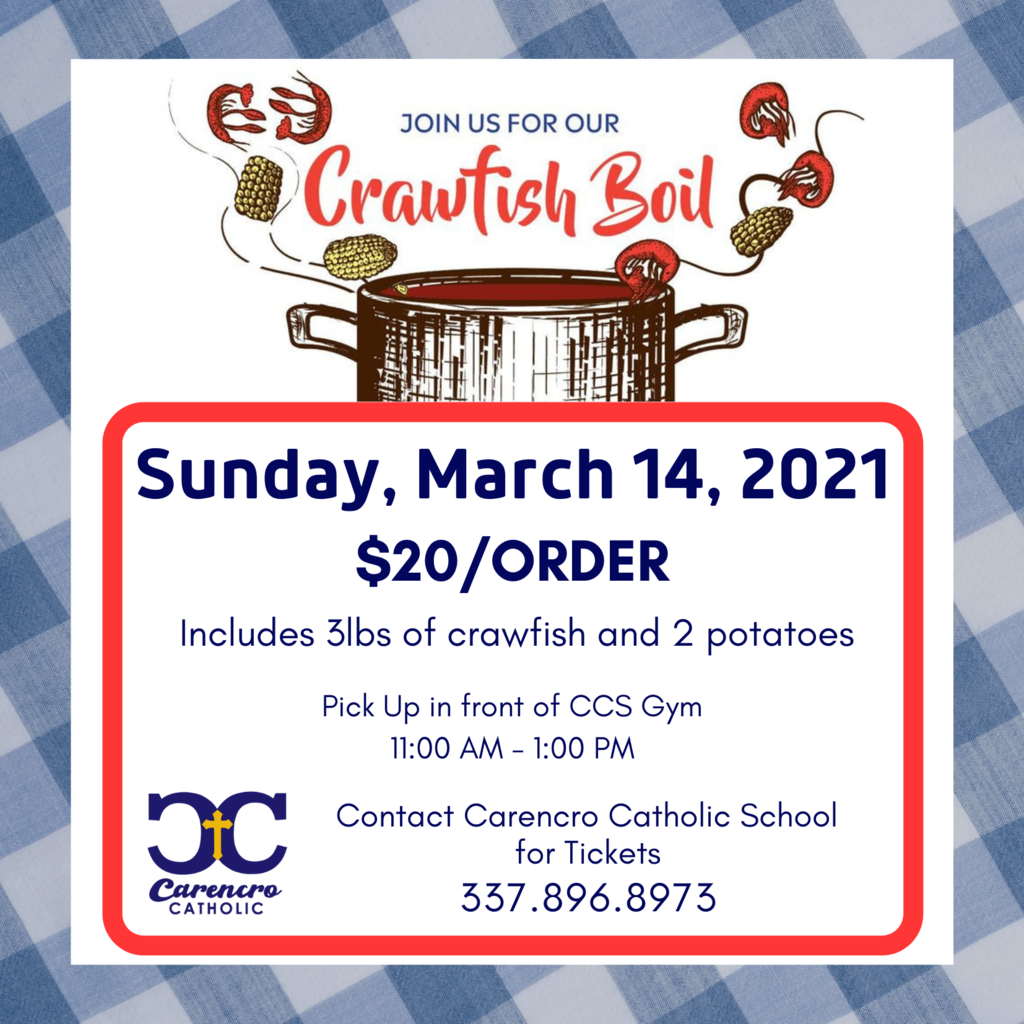 Family Night is here!!! Order to-go or dine-in today at Pizzaville USA. We look forward to seeing you all there!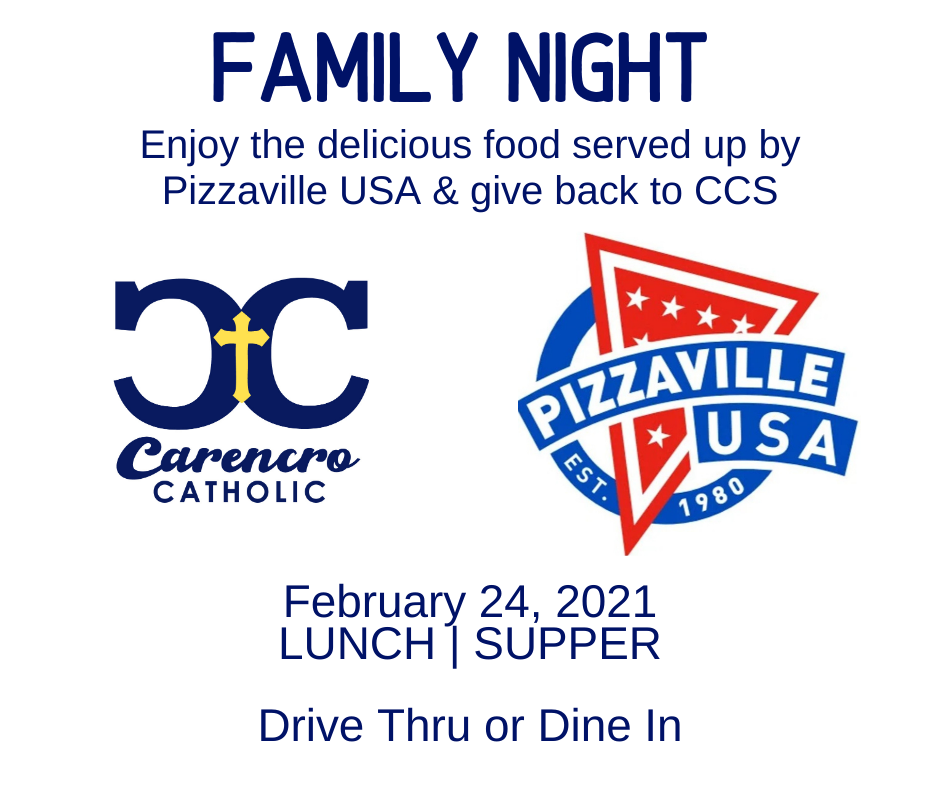 Join us for a Path to Healing every Wednesday at 6:30pm during Lent at St. Peter Roman Catholic Church.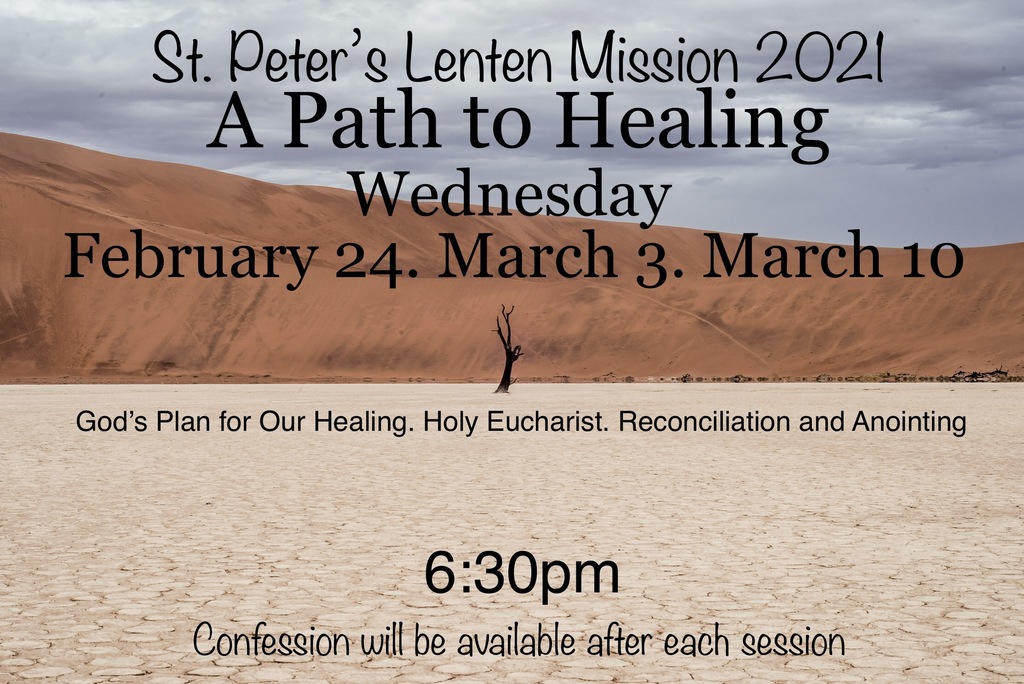 This Wednesday is our February FAMILY NIGHT with Pizzaville USA. Order lunch or supper to-go or dine in, enjoy family time, and give back to CCS.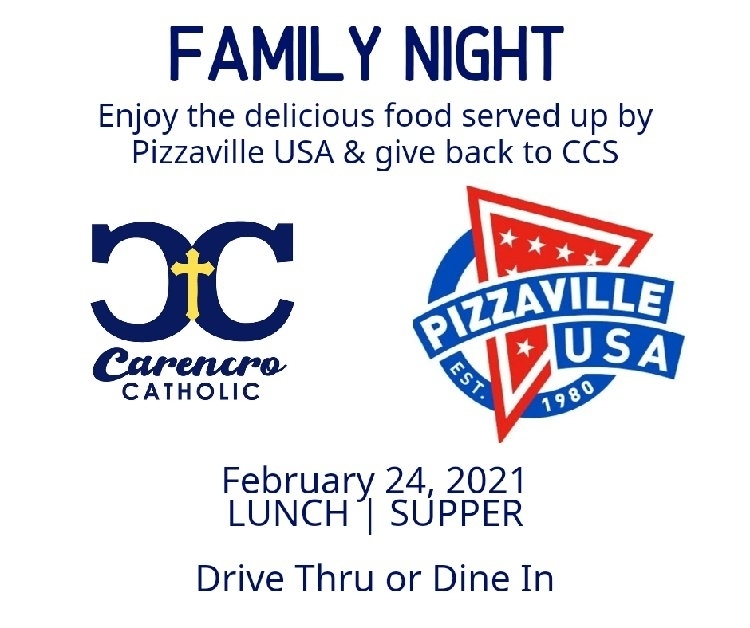 Campus will remain closed tomorrow, Friday (2/19). All students, faculty, and staff will return to campus on Monday (2/22).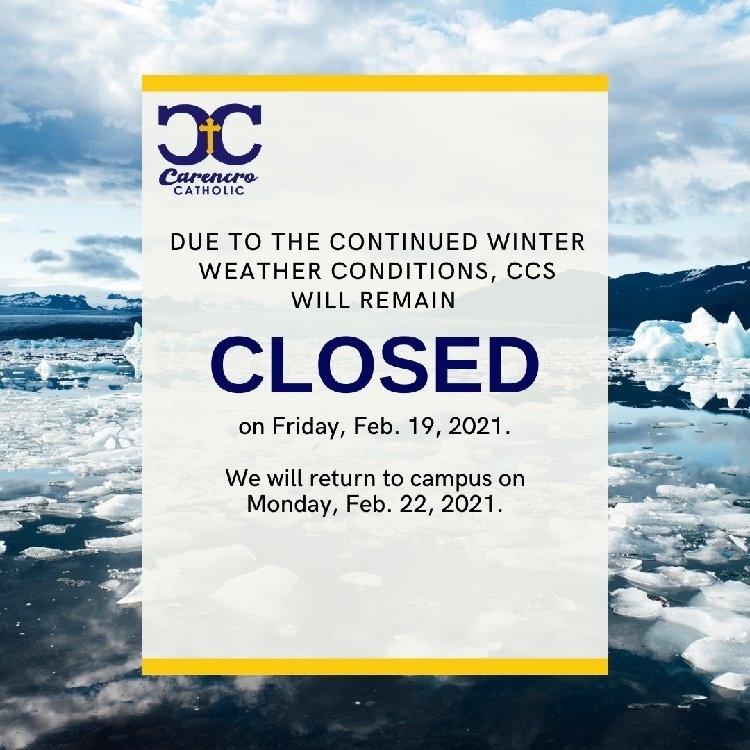 Due to continued weather concerns, CCS will remain closed on Thursday, February 18, 2021. Please continue to stay updated by checking our CCS App and/or our CCS website, 
www.carencrocatholic.org
.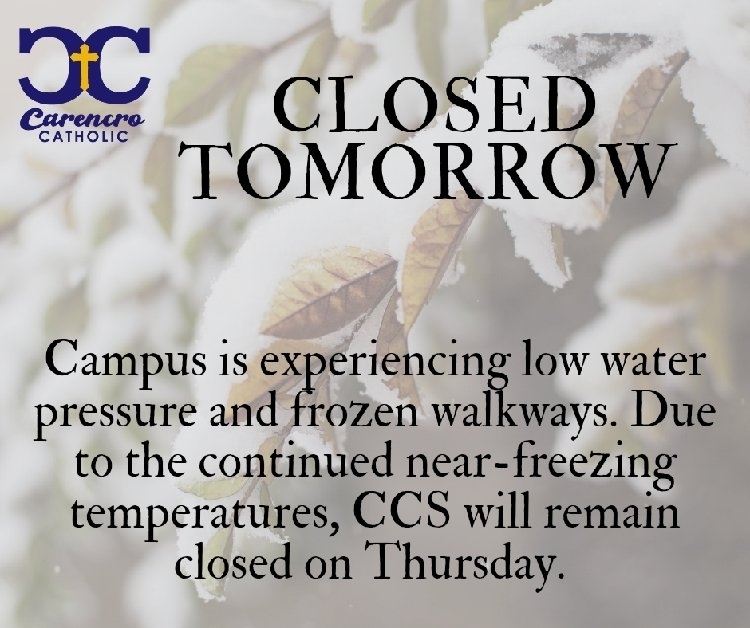 Today marks the beginning of the Lenten season. SPRCC has Mass available today at 12:05 Noon and 6:00 PM.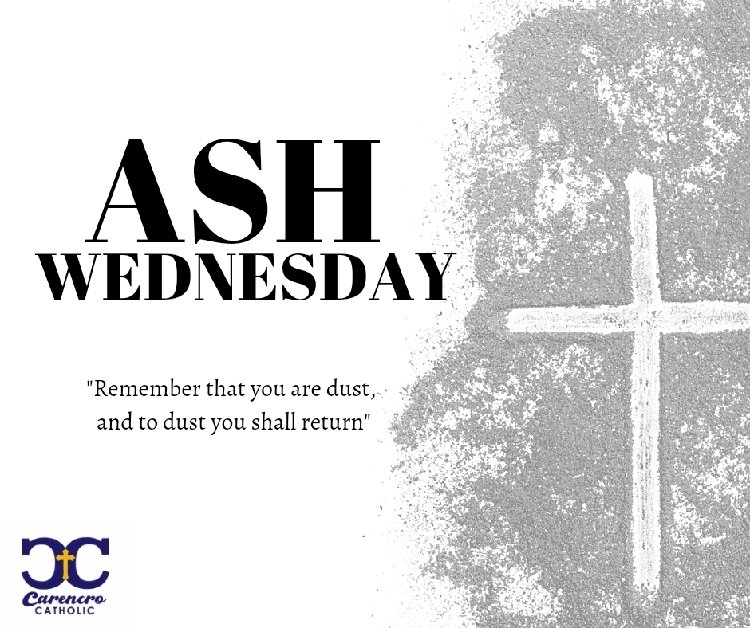 Campus will remain closed tomorrow, Wednesday, February 17, 2021. We are concerned that there may still be residual icy conditions early in the morning as temperatures are expected to dip back below freezing overnight. 

Campus Update from Ms. Devin: At this point, we have made the decision to move tomorrow's Ash Wednesday Mass from St. Peter's to the CCS gym as to protect out students from the cold temperatures. With that being said, we have not yet been out to campus to give a full assessment, but plan to complete that this afternoon once temperatures rise.  Please continue to check for any updates and changes regarding closures on our CCS App & Website. Should we make the deicion to close school, you will also be notified by email.  Fr. and I plan to make the final decision by 5 p.m. today, but at this point we plan for CCS to be OPEN tomorrow.